Avocado Salmon Ceviche
I am blessed to live in an area where I can catch my own fresh fish. However there are times when I am craving some tasty shrimp, scallops and seafood that I am unable to get in my area. Or maybe wild caught salmon. This is why I love Sizzlefish! Quality sourced seafood that is mailed right to my front door! You all know I don't like shopping and having this delivered is one way I save time so I can utilize that time to make healthy meals for my family!
Being successful on your ketogenic lifestyle means planning. Plan plan plan = success. I understand  you all are very busy with work, family, kids sporting events, working out… it is like a difficult juggling act. Every morning I wake up with a plan of attack with clients, podcasts, my workout, home schooling, creating recipes and still taking time to cook healthy meals. At the end of the day IF I get everything done, I give myself a mental "high 5!" It is hard to get everything done and in order to accomplish my main priority of making healthy food for my family I need to outsource some things and one of them is getting quality seafood from Sizzlefish, organic meat from Butcherbox, organic broth from Kettle and Fire and keto pizzas from Real Good pizza delivered to me. With those products, I know I can create awesome meals every single day! I just need to find an egg delivery service! My neighbor no longer sells eggs. :(((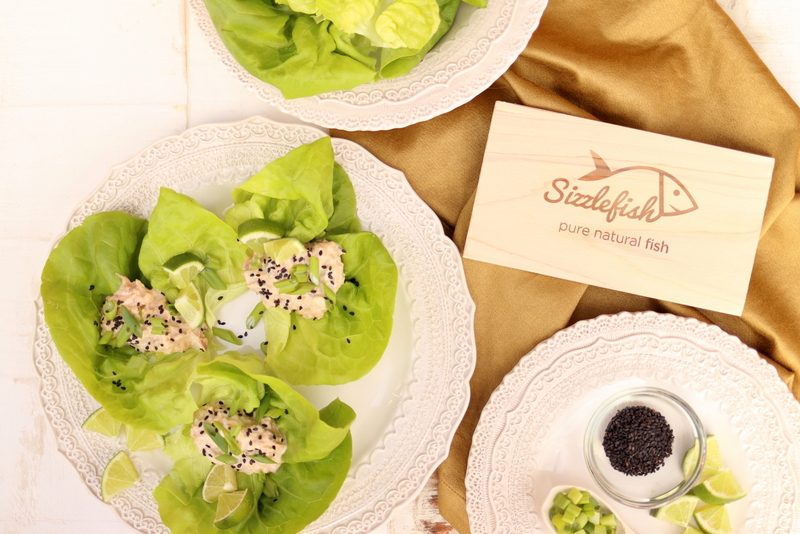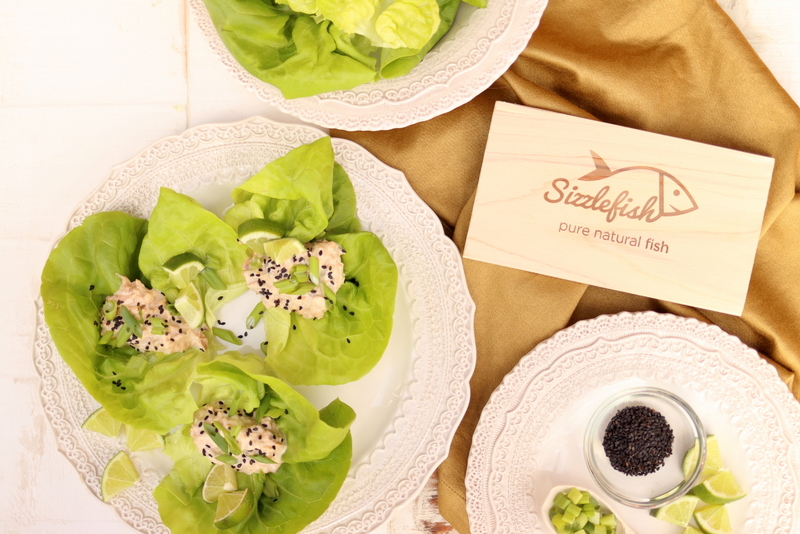 Over 60% of the fish eaten in the United States is farm-raised; so when you are at a restaurant do you really know if it is Wild Caught? And why should you care? Click HERE to read some scary facts!
Check them out at Cameron's Seafood! Use code Maria10 for $10 off your order!
Sizzlefish is a very kind company and they have a great offer for you!
For 30 days you can use coupon code "maria10" to get 10% off.
Click HERE to get awesome seafood mailed to you!
Check out this video of what you can find in a box: Click HERE to customize your Sizzlefish order!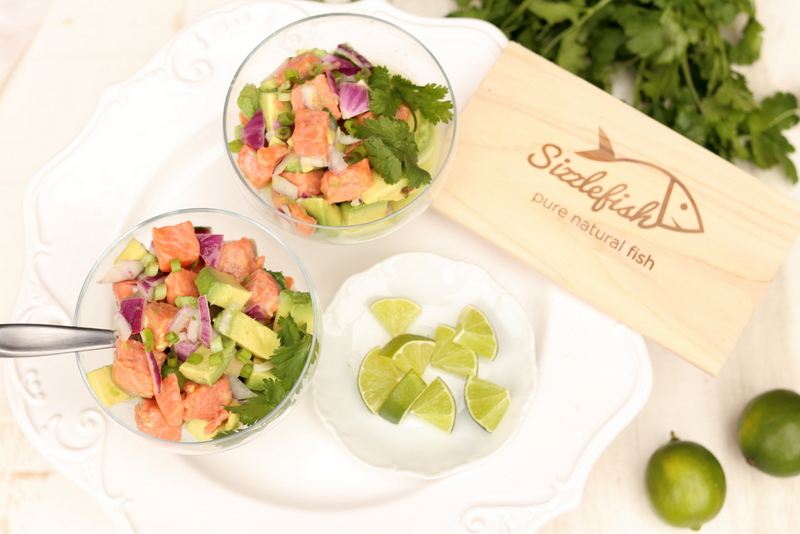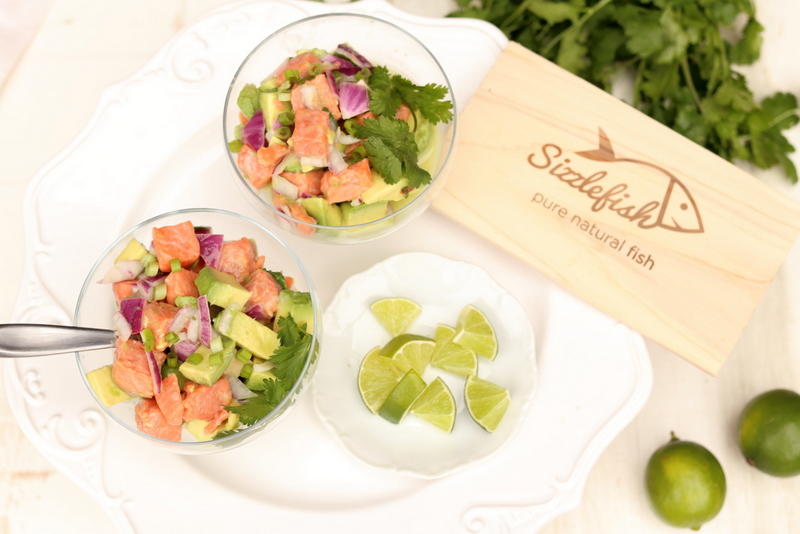 Avocado Salmon Ceviche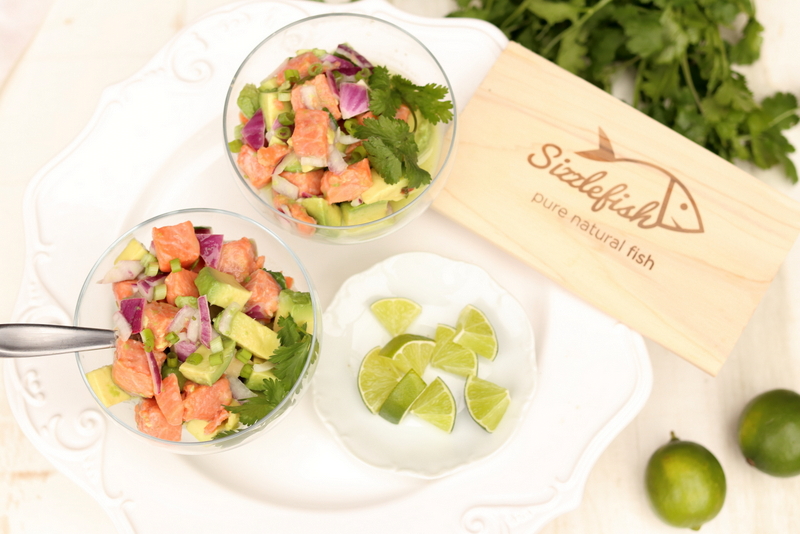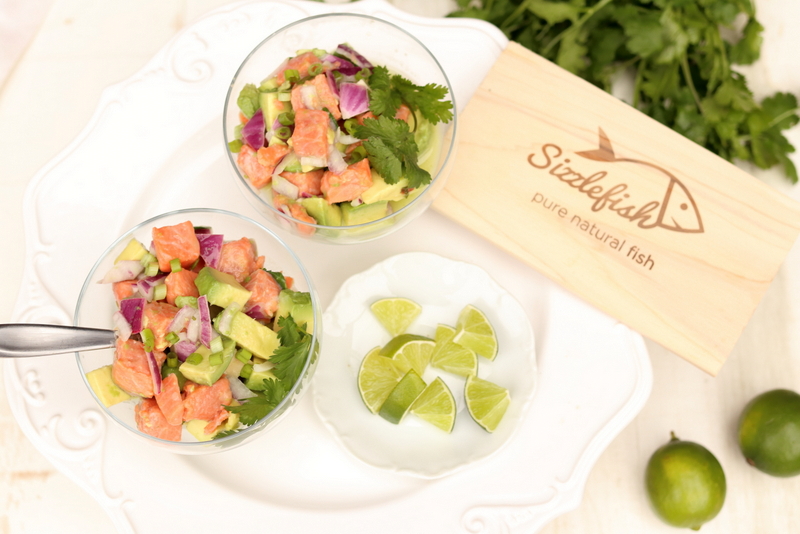 Sizzlefish
Ingredients
5 tablespoons lime juice
2 tablespoons avocado or extra virgin olive oil
¼ teaspoon garlic puree
1 avocado, peeled, pitted cut into ½ inch pieces
1 teaspoon Redmond Real salt (use code Maria15 for 15% off)
2 tablespoons chopped cilantro leaves
1 green onion, sliced thin
Instructions
In a large bowl, place the lime juice, avocado oil and garlic.
Add the salmon, avocado, salt, cilantro and green onion. Stir well to combine.
Cover and refrigerate for 15 minutes before serving. Store in airtight container in the fridge for up to 3 days.
Notes
Nutritional Information (per serving):
192 calories, 15g fat, 9g protein, 6g carbs, 3g fiber
TESTIMONY OF THE DAY
A great testimony from a husband on my 30 Day Cleanse and how they are SAVING money!!! 
Yes, eating healthy can actually cost you LESS!
Thank you for your love and support!