Asparagus Cobb Salad
To make my Asparagus Cobb Salad,  I used my toaster oven which worked great and super fast! Click HERE to find it on sale today! Makes a great Mother's Day gift!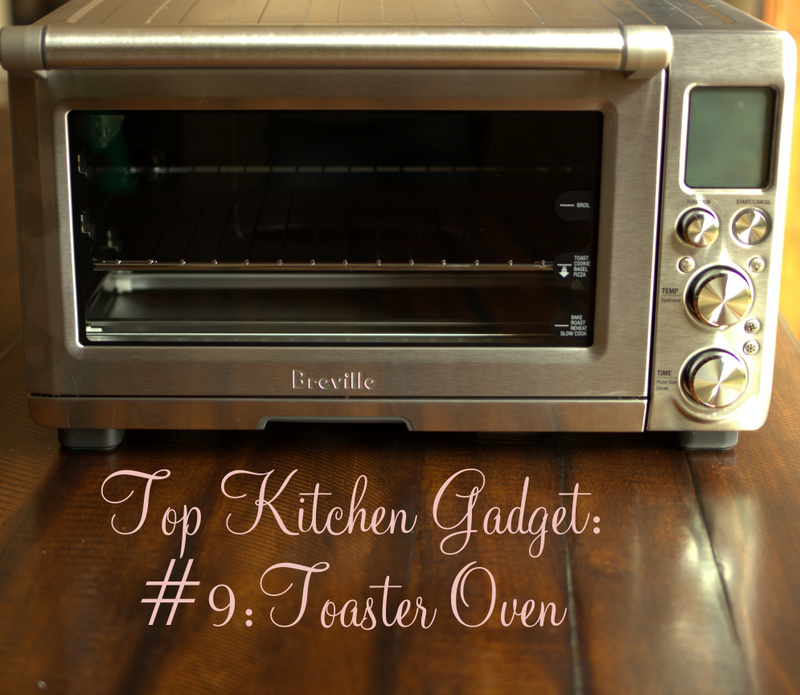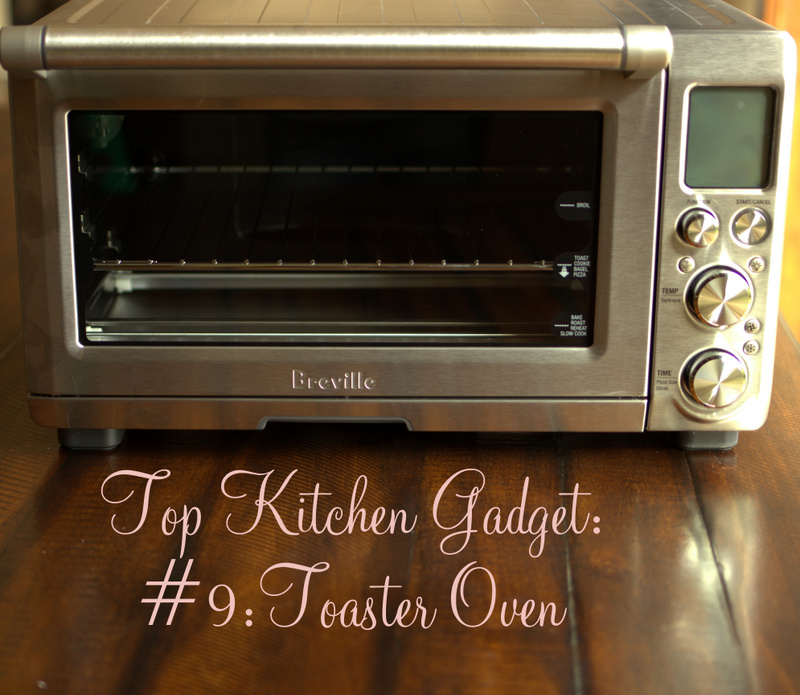 Click HERE to find my top Kitchen Gadgets and what recipes I use them for!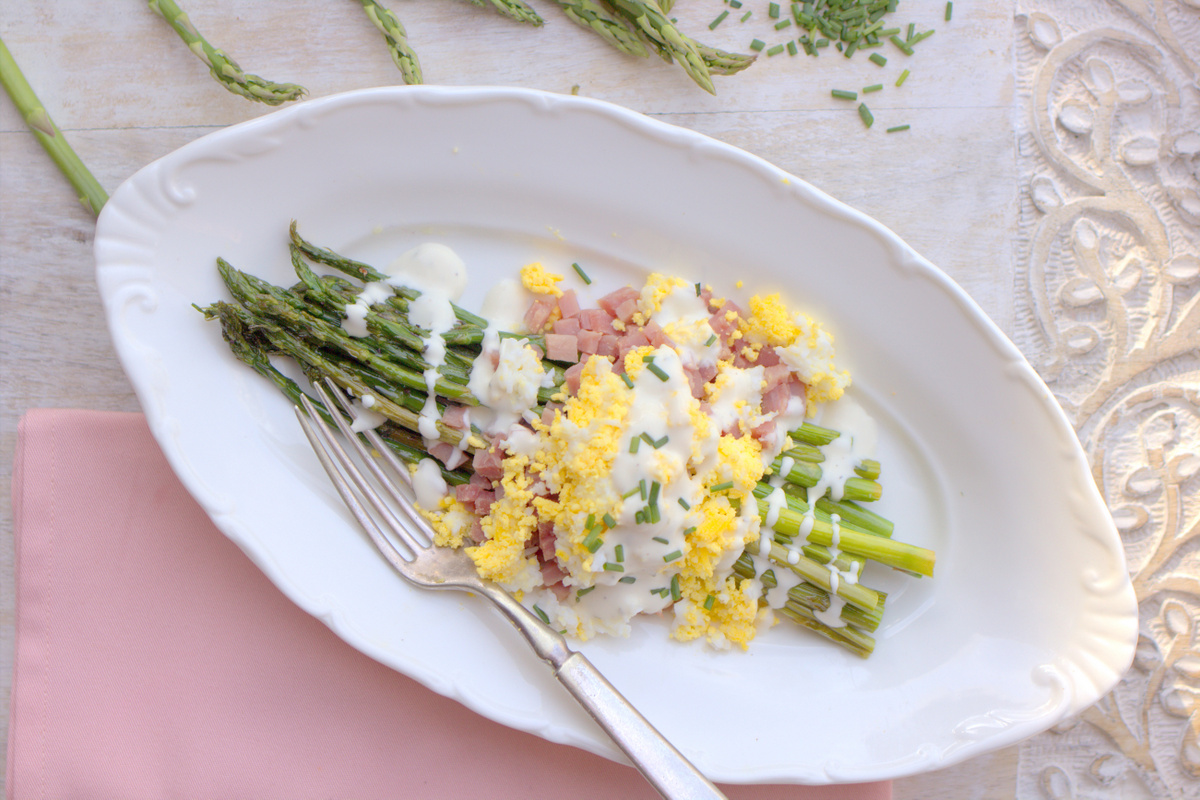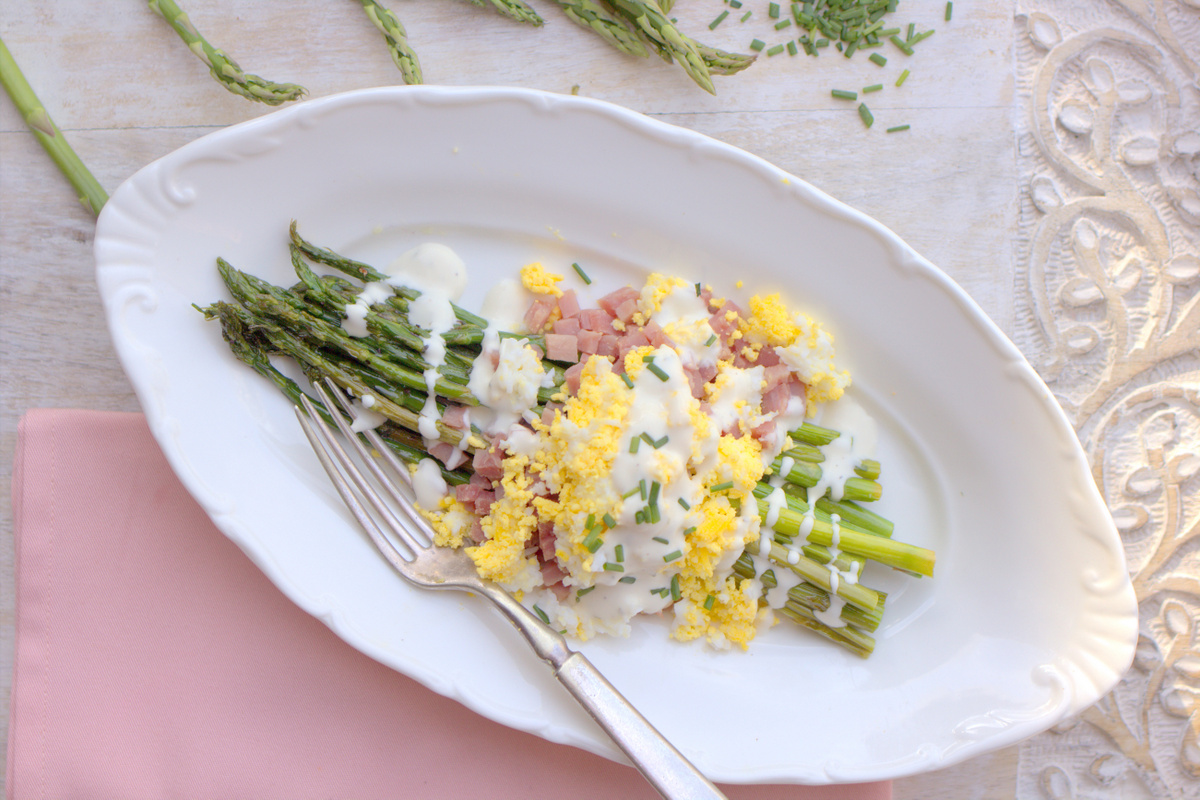 I am more like you than you realize… you can find me opening a Kettle and Fire organic beef broth instead of making my own broth quite often.
Special Deal!
Kettle & Fire have setup a special deal for our followers. Get $10 off your first order! Just just CLICK HERE to get this great deal!
Asparagus Cobb Salad
Ingredients
1 pound asparagus, trimmed
2 tablespoons melted lard, paleo fat, or coconut oil
5 cloves minced garlic
2 tablespoons chopped fresh chives, plus extra for garnish
½ teaspoon fine grain sea salt
¼ teaspoon fresh ground pepper
TOPPING:
1 cup diced ham
2 hard boiled eggs, diced and seasoned with salt
4 tablespoons Ranch dressing (or my dairy free Ranch Dressing from Quick and Easy Ketogenic Cookbook)
Instructions
Preheat oven to 400 degrees F. Trim the asparagus and discard the woody stems.
Coat the asparagus with melted fat. Place on a cookie sheet with edges in one layer.
Season with salt and pepper.
Top asparagus with garlic and chives. Roast for 10 minutes for thin asparagus, 20 for medium to thick stalks, or until slightly chard on the ends.
Meanwhile chop the ham and hard boiled eggs. Make the ranch dressing.
Remove from oven.
Top with diced ham, chopped hard boiled eggs, Ranch dressing and additional chives. Best served fresh.
Notes
Nutritional Info:
335 calories, 26g fat, 19g protein, 6g carbs, 2g fiber
P:E ratio 0.6
Click HERE to find my Ranch Dressing.
TESTIMONY OF THE DAY
Phone Client Testimony: "Maria, thanks to you and your mission, as of this morning I've achieved my first goal of losing 10% of my starting weight! I had tried everything in the past (Weight Watchers x9, Overeaters Anonymous x6, Graysheet Anonymous x3, low-fat, fat-free, vegan, vegetarian, every pop-culture diet put out there since 1960!) except bariatric surgery, but the *science of ketogenesis* is what is saving me.Blood pressure, blood glucose and A1c are in normal range now — my doctor, who had given up on me as hopeless, is SO impressed.
My medication costs have been slashed from about $200/month to less than $45/month. My mind/thinking feel clear and aware; I actually feel a little smarter! I sleep deeply, dream a lot and wake up refreshed after only about 6.5 or 7 hours, occasionally longer — I let my body decide what it needs. Through your books and blog I've discovered what my particular needs and tolerances are, what works for me individually, and what is counterproductive to my ongoing weight loss and general well being. Now and then I succumb to the "visual" temptations of a grandchild's birthday cake (vis a vis your post about the picnic above) but my body lets me know immediately that it's not happy, like I've just eaten poison: bowel upsets, cravings, depression, anxiety, joint pain. It takes about 2 days to recover from physical effects and get back in ketosis, but the derailments are a rarity now #slowlearner!Thank you and bless you for your valuable work. I hope you know how many people you are helping, how many lives you are saving. And thanks for turning me on to coconut oil, Fauxtato salad, bone broth, and intermittent fasting! You are the best!" – Joyce
Our meal plan packages are on sale!  Get started to your healthy lifestyle like Joyce did. 
These plans will repay themselves in just 1 1/2 months or less!