Testimony of the Day
PHOTO TESTIMONY: "I've been meaning to post this for a while now.  The first two pictures are of me now, 52 lbs lighter. The next one is of me about a year ago and the other late October 2013 after losing 24 lbs.
I was very active in high school playing sports and eating what I thought was healthy.  Going keto adapted last October has completely changed my life. I have never felt better in my life and I have so much energy. Learning about food and what I know now it's no wonder why I still felt tired and sluggish in high school. It's weird to be smaller and healthier now at 37 with 2 kids than I was even in high school.  I love the new me. I had major depression, aches and pains, always edgy, on the verge of being diabetic. Not any more. Maria you have changed my life for the better. I can't thank you enough.  You made it so easy. Your cookbooks are amazing and your recipes are so yummy.  I never felt hungry or unsatisfied with what I was eating.
My husband and children have supported me through it all. I couldn't have done it with out them either. I still have a little more to go and I know I will get there.  Now if I can just get the whole family to go keto adapted it would be my cherry on top." – Christal
If you want to get started on a path to health and healing, click HERE. You will not regret it!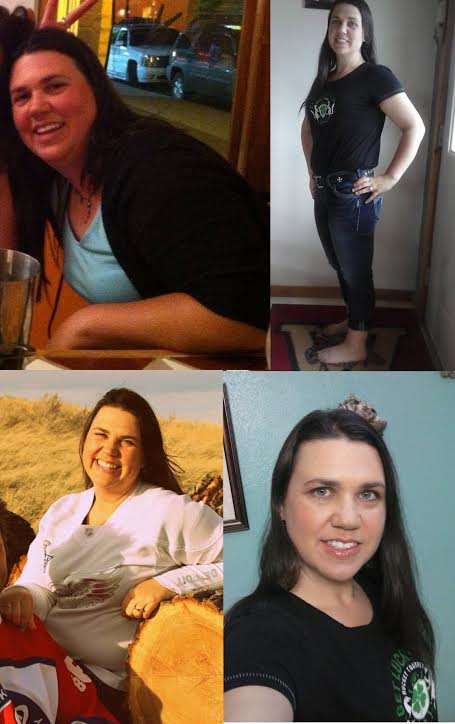 Agave and Fructose Connection
Agave Syrup is marketed as "low glycemic" and that is true, but let's look into why agave syrup is "low glycemic." It is due to the shockingly high concentration of fructose. It is 90% fructose and 10% glucose. Sugar is about 50/50% fructose to glucose, honey is about 55% fructose, high fructose corn syrup can range from 55-65% fructose.
One of the big contributors to the aging process and development and perpetuation of degenerative diseases is Advanced Glycation End Product (AGEs) glycation. Glycation is where a chemical reaction occurs between proteins and either sugars, lipid peroxidation products (free radicals from oxidative damage), or the breakdown products of sugar. So sugar plays a big role in glycation as does oxidative damage (think PUFA oils and sugar inflammation).
Glycation is the forming of sort of a crust around our cells. Many different studies have shown that this crust contributes to a wide range of diseases including diabetes, Alzheimer's, heart disease, asthma, stroke, cataracts, glaucoma, PCOS, autoimmune disease and much more.
So what role does fructose play here? Studies have shown that fructose enables glycation reactions ten times more rapidly than glucose!
Do you think a "Calorie is a Calorie?" In THIS study, they were surprised at how quickly the liver was affected and how extensive the damage was with the fructose. Both diets had the same amount of fat, carbohydrate and protein, but the sources were different. "In the high-fructose group, the team found that the type of intestinal bacteria hadn't changed, but that they were migrating to the liver more rapidly and causing damage there. It appears that something about the high fructose levels was causing the intestines to be less protective than normal, and consequently allowing the bacteria to leak out at a 30 percent higher rate."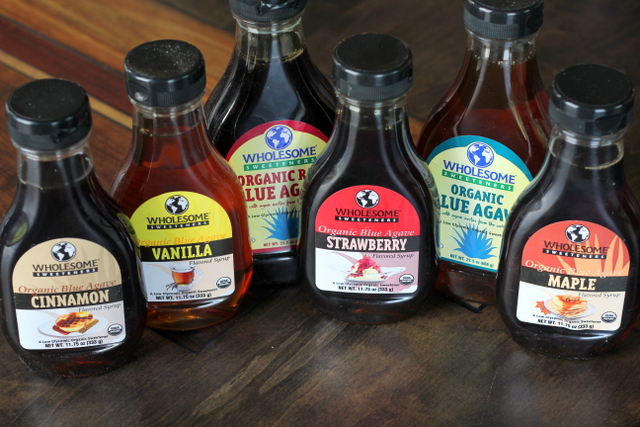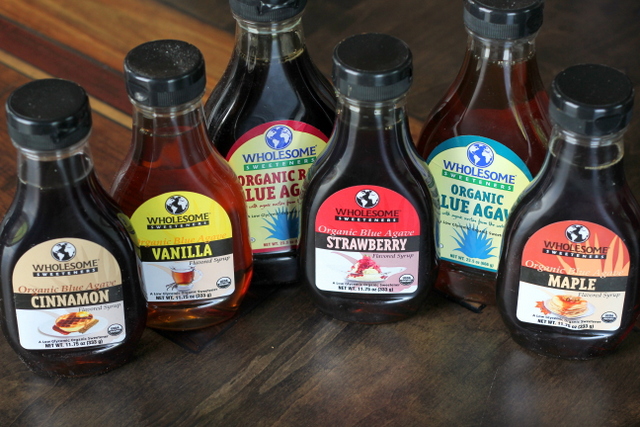 Why FRUCTOSE is so harmful:
1. Fructose can only be metabolized by the liver; glucose, on the other hand, can be metabolized by every cell in the body. Fructose raises triglycerides (blood fats) like no other food. Fructose bypasses the enzyme phosphofructokinase, which is the rate-limiting enzyme for glucose metabolism. Fructose is shunted past the sugar-regulating pathways and into the fat-formation pathway. The liver converts this fructose to fat, which, unfortunately, remains in the liver = FATTY LIVER DISEASE.
Consuming fructose is essentially consuming fat! This is why I see so many children with fatty liver disease…they aren't drinking alcohol, they are drinking sodas, juices and consuming too much fructose!
2. Fructose reduces the sensitivity of insulin receptors, which causes type II diabetes. Insulin receptors are the way glucose enters a cell to be metabolized. Our cells become resistant to the effects of insulin and as a result, the body needs to make more insulin to handle the same amount of glucose. We also start to produce insulin as a defense mechanism even if we don't eat and sugar or starch. YIKES! This is why we shouldn't allow our children to eat so much sugar and starch either…even though they are thin and active, you are setting them up for an adulthood where they can't enjoy a dessert without reaping the adverse effects. I grew up on Fruity Pebbles and skim milk for breakfast, Cocoa Pebbles for dinner, which is why I am so sensitive to glucose.
3. Fructose is high in uric acid, which increases blood pressure and causes gout.
4. Fructose increases lactic acid in the blood. High levels cause metabolic acidosis especially for those with conditions such as diabetes.
5. High consumption of fructose leads to mineral losses: iron, calcium magnesium and zinc, which can lead to low bone density (osteoporosis). It also interferes with copper metabolism. This causes collagen and elastin being unable to form, which are connective tissue that hold the body together. A deficiency in copper can also lead to infertility, bone loss, anemia, defects of the arteries, infertility, high cholesterol levels, heart attacks and inability to control blood sugar.
6. Fructose has no effect on our hunger hormone ghrelin and interferes with brain's communication with leptin, which is the hormone that tells us to stop eating and you CAN become leptin resistant!(please read the chapter on HORMONES in Secrets to a Healthy Metabolism for charts on FOODS to Eat and FOODS to NOT EAT to balance your hormones properly.)
7. Fructose accelerates oxidative damage and increases aging. Fructose changes the collagen of our skin making it prone to wrinkles.
Anti-Aging Tips: Fructose and Glycation
Do you complain of sagging skin or cellulite? One of the big contributors to the aging process and development and perpetuation of degenerative diseases is Advanced Glycation End Product (AGEs) glycation. Glycation is where a chemical reaction occurs between proteins and either sugars, lipid peroxidation products (free radicals from oxidative damage), or the breakdown products of sugar. So sugar plays a big role in glycation as does oxidative damage (think PUFA oils and sugar inflammation).
A high carbohydrate diet causes this glycation, in which the sugar in your bloodstream attaches to proteins to form harmful new molecules called advanced glycation end products, AGEs. The more carbohydrates you eat, the more AGEs you develop. As AGEs accumulate, they damage neighboring proteins in a domino-like manner. Collagen and elastin are the protein fibers that keep skin firm and elastic are most venerable when you are eating a high starch diet. Once the damage has been done, the supple and strong collagen and elastin become dry and delicate, leading to wrinkles and sagging.
AGEs deactivate your body's natural antioxidant enzymes, leaving you more vulnerable to sun damage. Adding in 400 to 600mg of  alpha-lipoic acid (ALA) can help repair the skin from your past years of being a sugar burner. If you are going to spend the money on ALA supplements and serums, make sure to get it from a quality source from Germany. Chinese ALA is processed with harsh and toxic chemicals. Click HERE to find the oral supplement I prefer. 
Read more about fructose and liver health in my new book Keto-Adapted.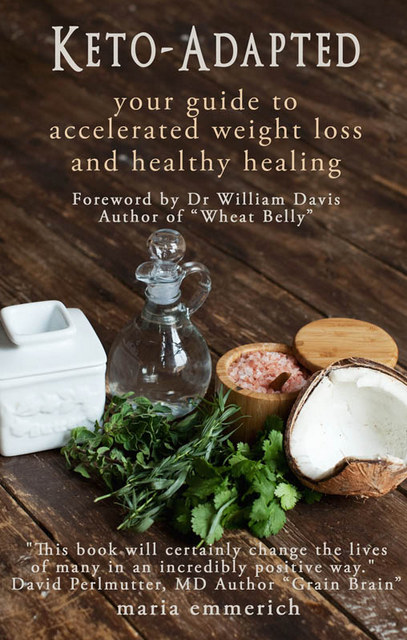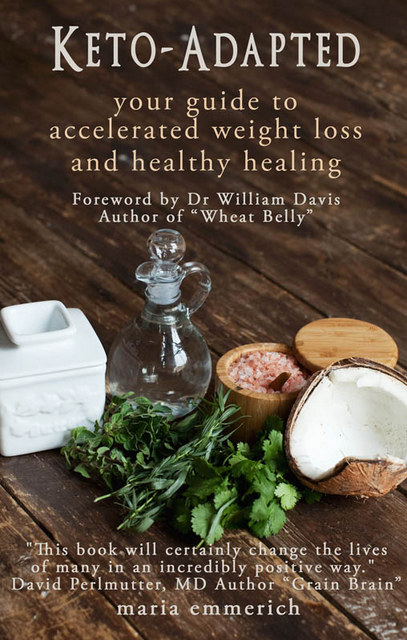 Click HERE to get a limited edition of the Hard Cover.
Thank you all for your love and support!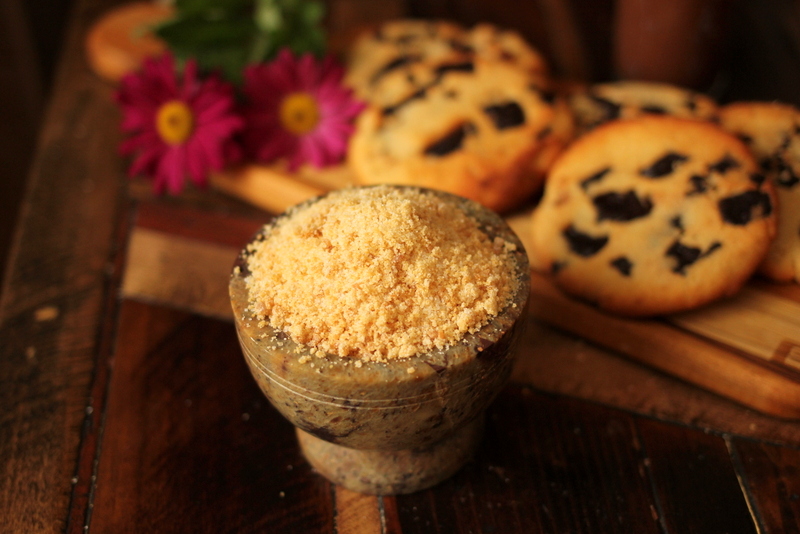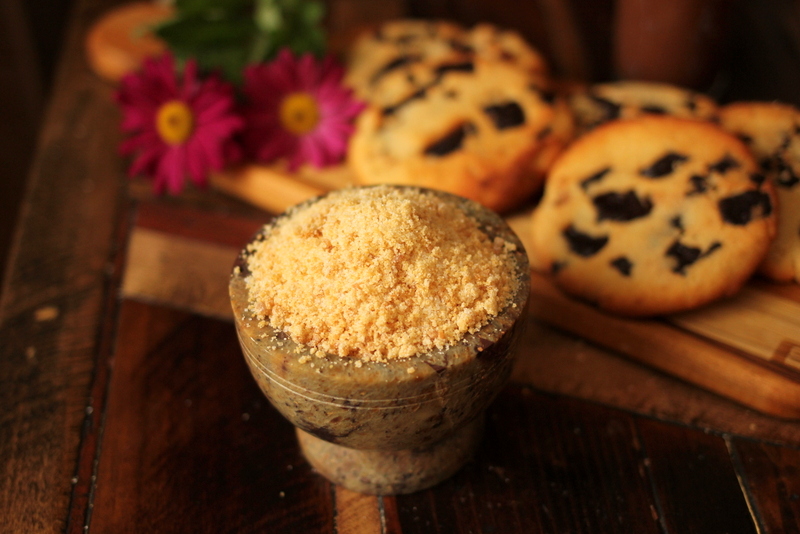 Dr. Oz recently did a show on Yacon Syrup. I have had this recipe scheduled on my blog since last year, but never posted it. Since I am now getting a lot of questions on yacon I thought it would be a good time to post it!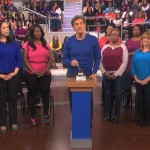 Yacon Syrup: A Shocking Discovery! The best low-glycemic sweetener ever has been found fresh pressed from the Yacon root (Smallanthus sonchifolius) this syrup is a gift from nature that has been enjoyed for centuries in the Andean highlands of Peru. Use Yacon Root Syrup as you would honey, agave, stevia or maple syrup on foods in recipes and to sweeten beverages.
Brown "Sugar" and Agave Facts
Instructions
Mix well by placing in a bowl and using back side of a spoon to full integrate. Alternately, place in a ziplock back and squeeze and pinch until well combined.
Notes
NUTRITIONAL COMPARISON (per 1/2 cup)
Traditional Brown Sugar = 276 calories, 0g fat, 0g protein, 71.1g carb
"Healthified" Brown Sugar = 7 calories, 0g fat, 0g protein, 2.8g carbs, 1g fiber
ANOTHER AWESOME TESTIMONY 
"I purchased your 30 day accelerated meal plan package around November and have lost over 35 lbs. (I started cutting out carbs in August by reading your blog) My doctor had warned me about my weight gain so when I saw her in January for routine blood test she was ecstatic about my results, both in my blood numbers and my weight loss. Thank you so very much for all of your shared knowledge! Now, my naturally thin husband and kids are on board…BTW, hubby and 1 son have genetically high cholesterol, looking forward to their blood test results after 6 months on your program! My best friend and her family have purchased your assessment and books and are on their way to great health also! I praise God for you Maria! Thank you!" – Susan
To get the results fast, click HERE for easy to follow keto-adapted meals.
Works great to make chewy chocolate chip cookies!