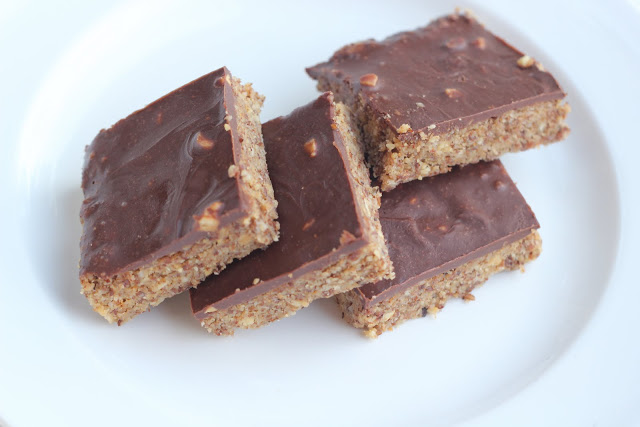 No-Bake Energy Bars
Posted by cemmerich in athletes, chocolate, coconut oil, Colitis, desserts, kids, snack, vegetarian
18
Jul
2010
Testimony of the Day
"I want to give you a testimony. About 10 years ago, my dad, a diabetic, gave me an Atkins book. I read most of it and without much understanding, attempted induction and lasted 2 days before I felt like strangling someone for a piece if toast! Lol! I put it behind me. Then came 2 children back to back ("late in life"), followed by nursing school. I put on about 60 lbs and felt terrible. I wanted to sleep all the time, so I ate constant carbs. I was becoming pre-diabetic. So in June 2012, I picked up the Atkins book and read it FOR REAL this time. It was like a carbohydrate revelation! Now as a nurse, it all made so much sense. So I did Atkins and lost 60 lbs in about six months. However, my understanding was still not complete. I was still afraid of fat. I was trying to do Atkins, while still restricting fats. So, I still craved and was hungry. I fell off the wagon for about a year and gained back 20 lbs. (However, the weight loss had brought all my labs into normal range.)
Then I ran across the LCAF Facebook page, and your book (Keto Adapted), and it was like a FAT revelation! Now my understanding was complete. I also read Grain Brain and Wheat Belly. I bought the cookbooks and follow the LCAF and your page daily. I recommitted for life to low carbing/keto lifestyle at the first of this year. Not only have I lost the 20 lbs I gained back, but today, I had labs drawn. Since the first of the year, I have dropped my total cholesterol 30 points, my LDL 30 points, and my triglycerides 66 points. My A1c also dropped another .3 points. So now, rather than my labs being normal, they are above optimal. In addition, my insomnia that I have had for the past 3 years (related to being a night worker) has resolved. I wish to thank you from the bottom of my heart. You are helping so many people without even knowing it!
 I'll give you a pic too, now this was at 45 lbs lost. I'm at 60 now. I consider this my "halfway" photo.I forgot to mention, So far with the dietary changes, I've gone from using 30 mg Prevacid daily to 15mg about 3 times a month. I'm going to check out your gastro package." – Kelley
To get fast results, click HERE for easy to follow keto-adapted meals.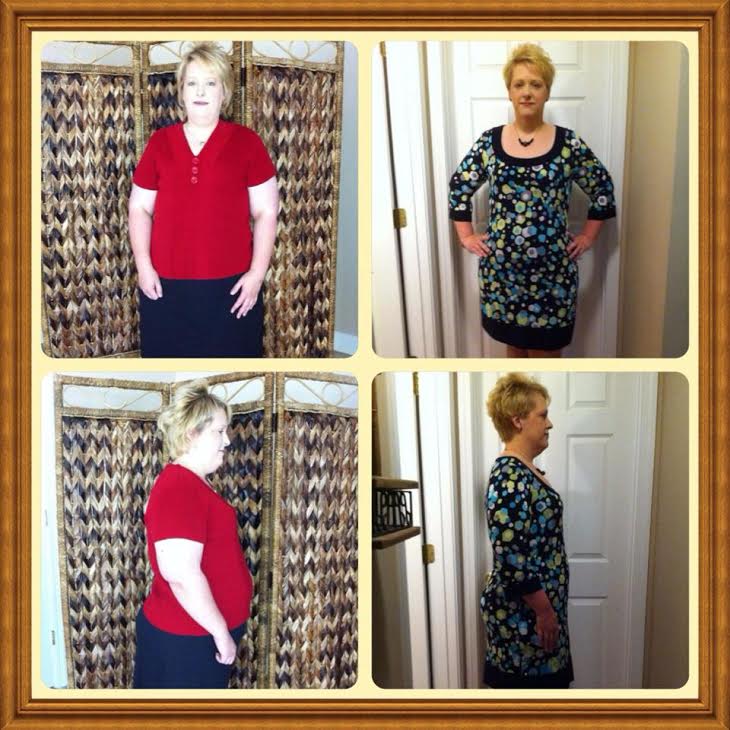 ENERGY BARS
Are you an athlete looking for a healthy energy bar and can't find one without junk? Here is a therapeutic energy bar filled with coconut to decrease inflammation in your joints.
One of the reasons inflammation occurs is from a rapid rise in blood sugar, which causes biochemical changes in the cell. Staying away from sugar and high-glycemic (simple) carbohydrates, which the body rapidly converts to sugar, is one of the best ways to decrease inflammation.If you want to stop being a "sugar burner" you must derive energy from another source. Enter fat. When we start eating a healthy low carb diet, our bodies slowly switch from burning sugar to burning fat. This is where eating becomes an "art." Energy must be derived from healthy fatty acids and ketones produced from foods such as coconut oil. At first the body will feel lethargic due to the mechanisms switching over; burning sugar is easy, burning fat takes a few days to adapt.The brain prefers to use ketones instead of glucose for energy (in Alzheimer's the brain can no longer convert glucose for energy, coconut oil is VERY healthy for these patients!). Eating a very low carbohydrate diet stimulates the production of ketones from body fat; which is why people lose so much weight on this diet. Cutting out carbs and reducing protein also leads to a lower insulin level in the blood.
A normal blood sugar is 1 TEASPOON of sugar in you blood. Many Americans consume over 63 teaspoons a day! If you can conquer a normal blood sugar, it reduces the problems associated with high insulin levels; insulin resistance, leptin resistance, high blood pressure, Metabolic Syndrome, weight gain, sleep issues… One way to produce ketones is to consume coconut oil which is made up of Medium Chained Fatty Acid (MCFA). One of the most outstanding benefits of consuming MCFA's is that they do not require the liver and gallbladder to digest and emulsify them. This means instant energy and increased thermogenesis (increased metabolic rate in the body) which leads to more heat production as well as improved circulation. For anyone with impaired fat digestion or a removed gallbladder, coconut oil is the only oil to consume as it is very easily digested.
MCFA's are also known for having antimicrobial and anti-fungal properties, so they are beneficial to our immune system. In addition, coconut oil assists people with under-active thyroids by increasing the metabolic rate of the body and creating more energy.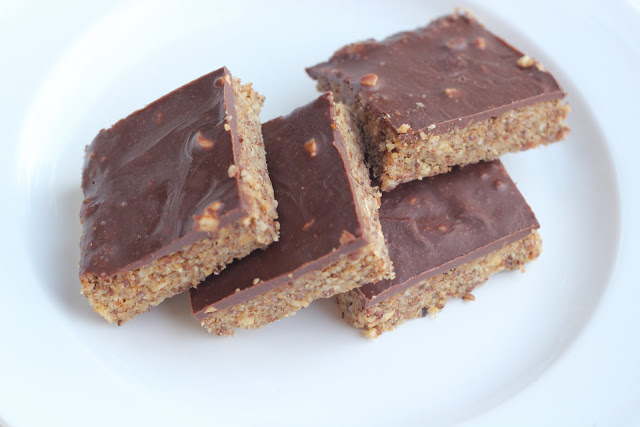 Bars:
1 cup raw sunflower seeds
1 cup raw pecans
4-8 TBS Coconut Oil
1/4 cup coconut flour
4 TBS Swerve (or 1 tsp stevia glycerite…enough to sweeten)
1/2 cup raw sunflower seeds
4-8 TBS almond butter (or natural peanut butter)
1 TBS vanilla extract
Chocolate Topping:
4 TBS coconut oil
8 TBS cocoa powder
2-3 TBS Swerve
Grind up 1 cup of sunflower seeds and the cup of pecans in food processor or coffee grinder and pour into bowl. Add coconut oil, coconut flour, sweetener, almond butter, vanilla flavoring, 1/2 cup sunflower seeds and mix all together. Pour into square casserole dish and press mixture down firmly.
Sauce: In small saucepan, melt 4 tablespoons coconut oil and mix in cocoa and sweetener until thickened. Pour chocolate sauce on top and sprinkle with shredded coconut. Refrigerate for about 25-35 minutes. Cut up into squares and enjoy!
These are also great to pack in your bag for an emergency snack or on a camping trip. Coconut is a stable oil that doesn't require refrigeration. Makes 12 servings.
NUTRITIONAL COMPARISON (per serving)
Power Bar = 240 calories, 4g fat, 9g protien, 44g carbs, 1g fiber
"Healthified" Bar = 233 calories, 22.5g fat, 4.3g protein, 6.8g carbs, 5.6g fiber (86.9% fat, 7.4% protein, 11.7% carbs)