Testimonies of the Day
"I purchased your 30-day accelerated meal plan package around a month ago and have lost over 35 lbs. My doctor had warned me about my weight gain so when I saw her in January for routine blood test she was ecstatic about my results, both in my blood numbers and my weight loss. Thank you so very much for all of your shared knowledge! Now, my naturally thin husband and kids are on board…BTW, hubby and 1 son have genetically high cholesterol, looking forward to their blood test results after 6 months on your program! My best friend and her family have purchased your assessment and books and are on their way to great health also! I praise God for you, Maria! Thank you!" – Susan
Get started on your path to health today!
Every day has calculations for percent of fat/protein/carbs as well as a VERY detailed workout schedule of when to eat around your workout!
It has never been easier to follow the keto-adapted lifestyle.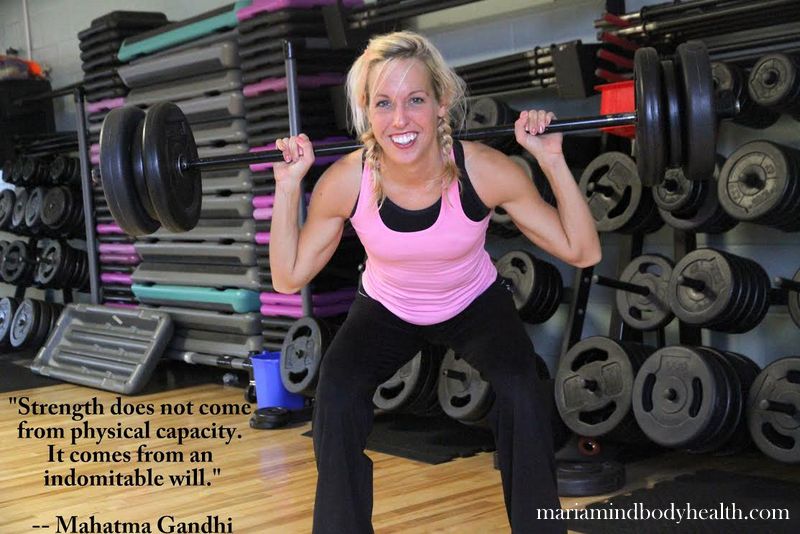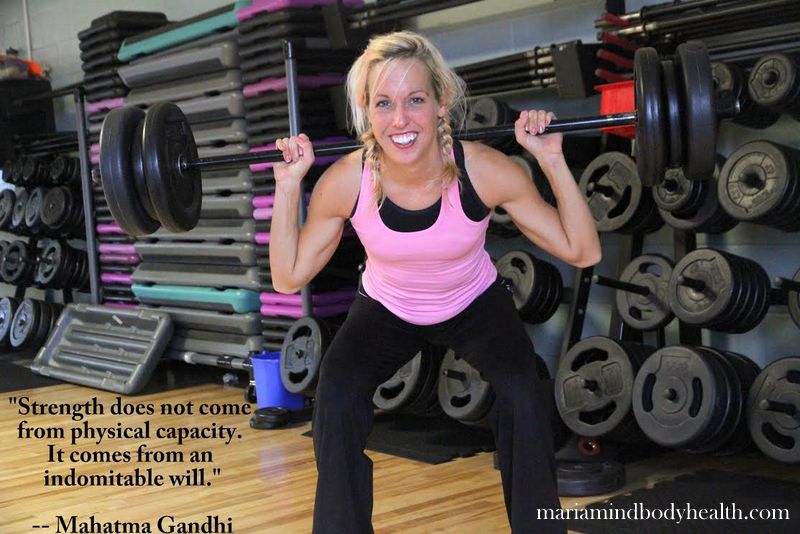 FUNNY VIDEO
When I was on the low carb cruise, during our group dinners someone mentioned I should watch the show Fringe. My husband and I thought you would all enjoy this clip from the show!  This is pretty much how I feel when I look at any pre-packaged foods in the grocery store! 🙂
ENERGY BARS
Are you an athlete looking for a healthy energy bar and can't find one without junk? Here is a therapeutic energy bar filled with coconut to decrease inflammation in your joints.
One of the reasons inflammation occurs is from a rapid rise in blood sugar, which causes biochemical changes in the cell. Staying away from sugar and high-glycemic (simple) carbohydrates, which the body rapidly converts to sugar, is one of the best ways to decrease inflammation. If you want to stop being a "sugar burner" you must derive energy from another source. Enter fat. When we start eating a healthy low carb diet, our bodies slowly switch from burning sugar to burning fat. This is where eating becomes an "art." Energy must be derived from healthy fatty acids and ketones produced from foods such as coconut oil. At first, the body will feel lethargic due to the mechanisms switching over; burning sugar is easy, burning fat takes a few days to adapt. The brain prefers to use ketones instead of glucose for energy (in Alzheimer's the brain can no longer convert glucose for energy, coconut oil is VERY healthy for these patients!). Eating a very low carbohydrate diet stimulates the production of ketones from body fat; which is why people lose so much weight on this diet. Cutting out carbs and reducing protein also leads to a lower insulin level in the blood.
A normal blood sugar is 1 TEASPOON of sugar in your blood. Many Americans consume over 63 teaspoons a day! If you can conquer a normal blood sugar, it reduces the problems associated with high insulin levels; insulin resistance, leptin resistance, high blood pressure, Metabolic Syndrome, weight gain, sleep issues… One way to produce ketones is to consume coconut oil which is made up of Medium Chained Fatty Acid (MCFA). One of the most outstanding benefits of consuming MCFA's is that they do not require the liver and gallbladder to digest and emulsify them. This means instant energy and increased thermogenesis (increased metabolic rate in the body) which leads to more heat production as well as improved circulation. For anyone with impaired fat digestion or a removed gallbladder, coconut oil is the only oil to consume as it is very easily digested.
MCFA's are also known for having antimicrobial and anti-fungal properties, so they are beneficial to our immune system. In addition, coconut oil assists people with under-active thyroids by increasing the metabolic rate of the body and creating more energy.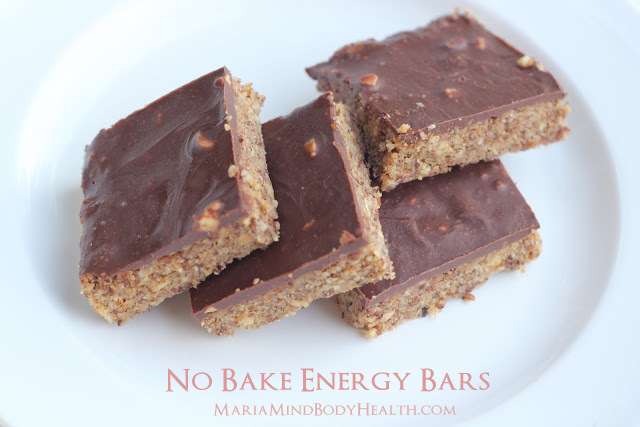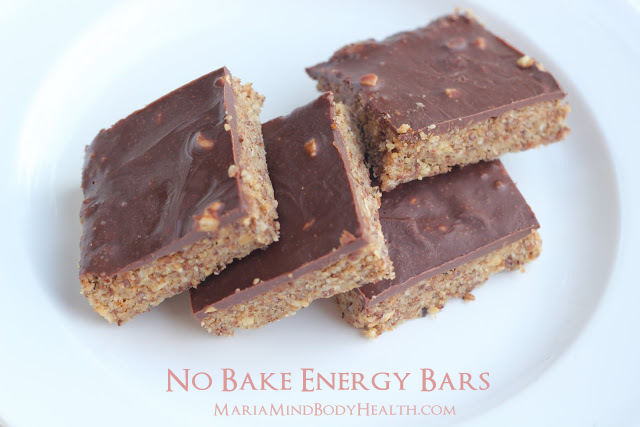 Bars:
1 cup raw sunflower seeds
1 cup raw pecans
4-8 TBS Coconut Oil
1/4 cup coconut flour
4 TBS Swerve (or 1 tsp stevia glycerite…enough to sweeten)
1/2 cup raw sunflower seeds
4-8 TBS almond butter (or natural peanut butter)
1 TBS vanilla extract
Chocolate Topping:
4 TBS coconut oil
8 TBS cocoa powder
2-3 TBS Swerve
Grind up 1 cup of sunflower seeds and the cup of pecans in a food processor or coffee grinder and pour it into a bowl. Add coconut oil, coconut flour, sweetener, almond butter, vanilla flavoring, 1/2 cup sunflower seeds and mix all together. Pour into square casserole dish and press mixture down firmly.
Sauce: In a small saucepan, melt 4 tablespoons coconut oil and mix in cocoa and sweetener until thickened. Pour the chocolate sauce on top and sprinkle with shredded coconut. Refrigerate for about 25-35 minutes. Cut up into squares and enjoy!
These are also great to pack in your bag for an emergency snack or on a camping trip. Coconut is a stable oil that doesn't require refrigeration. Makes 12 servings.
NUTRITIONAL COMPARISON (per serving)
Power Bar = 240 calories, 4g fat, 9g protein, 44g carbs, 1g fiber
"Healthified" Bar = 233 calories, 22.5g fat, 4.3g protein, 6.8g carbs, 5.6g fiber (86.9% fat, 7.4% protein, 11.7% carbs)