Zucchini Noodles 
Testimony of the Day
"Hi Maria! I want to thank you so much for helping me! Here are photos of before and after eating your way of soy free, gluten free,  and eating locally and real food.  The picture doesn't show all the gastrointestinal, pain and general icky feelings that disappeared as well! I can't thank you enough."
To get started on your "after" photo, click HERE!
You deserve to feel and look the best you can!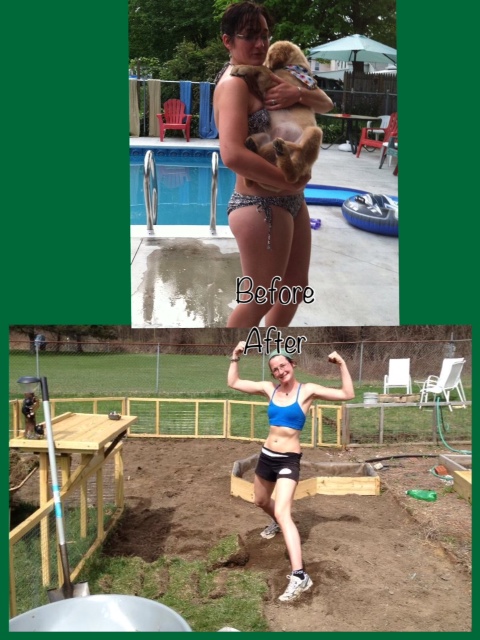 GABA
GABA is the primary neurotransmitter in the temporal lobe, the area of the brain that governs perception, attention, speech and motions. Low levels of this chemical have been linked to psychological symptoms such as insecurity, excessive worrying, fear of new experiences, poor concentration and lack of impulse control. But as GABA shortfalls are corrected, we can regain calmness, dependability and objectivity.
GABA deficiency displays as anxiousness, nervousness, irritability, restlessness, allergies, blurred vision, clammy hands, butterflies in the stomach, dizziness, IBS, constipation, neuropathy, fibromyalgia, headache, insomnia, trembling or shaking, tinnitus, manic depression, and mood disorders. You don't need all of these issues to be deficient in GABA.


To read more on how to increase GABA through foods and supplements, check out my book: Secrets to Controlling Your Weight Cravings and Mood.
If you would like to get off anxiety or depression medication and start with natural supplements, click HERE to get started.
Eating foods high in fiber increases glutamic acid/glutamate which forms glutamine, an amino involved in the production of GABA. Cooking destroys amino acids so eat as many raw foods as possible, such as the zucchini in this recipe.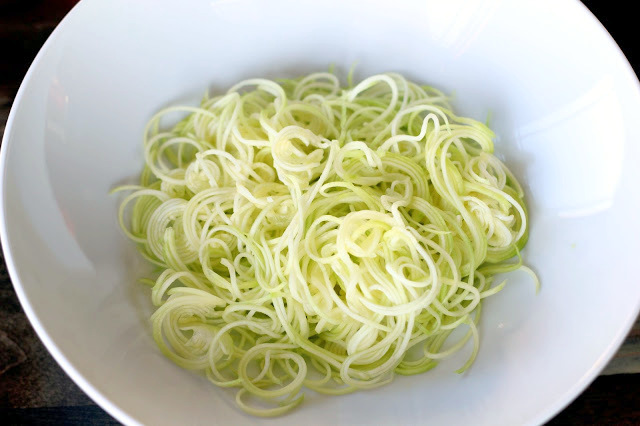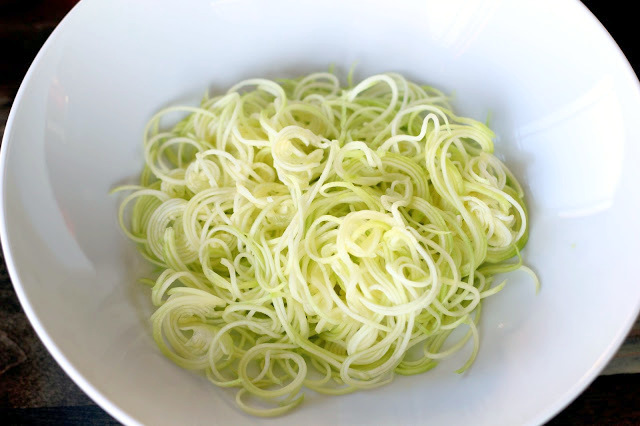 4 TBS coconut oil OR macadamia nut oil, divided
5 garlic cloves, coarsely chopped
3 oz thinly sliced prosciutto or ham
8 large eggs
1 large zucchini, into "noodles"
1 lb asparagus, cleaned and trimmed
1 cup freshly grated Parmesan cheese
Peel and cut zucchini into noodles using THIS tool: Joyce Chen Spiral Slicer. Set aside. Heat 2 TBS oil in large skillet over medium-high heat. Add garlic; stir 30 seconds. Add prosciutto strips; cook until slightly crisp. Remove from heat and set aside.
Heat 1 tsp oil in each of 2 skillets over medium heat. Crack 4 eggs into each skillet. Cook on 1 side until eggs begin to set, about 2 minutes. Remove from heat. Cover; set aside.
Add sliced asparagus to a pot of boiling water; cook until noodles are cooked through and asparagus is just tender, 2 to 3 minutes. Drain asparagus, reserving 1 cup cooking liquid.
Add zucchini noodles and asparagus to prosciutto mixture in skillet. Cook over medium heat until heated through, tossing and adding reserved cooking liquid by 1/4 cupfuls to moisten.
Remove skillet from heat. Add grated Parmesan cheese and remaining 1 TBS plus 1 tsp macadamia nut oil and toss to coat. Divide among 8 plates. Top each serving with 1 egg and cheese shavings. Serve immediately. Makes 8 servings.
NUTRITIONAL COMPARISON (per serving)
Traditional Noodle Dish = 261 calories, 12.3 carbs, 1.6 g fiber, 16.2 g protein
"Healthified" Noodle Dish = 215 calories, 3.9 carbs, 1.2 g fiber, 15 g protein
My suggestion is to only serve the sauce on the noodles you will eat that night. The leftover noodles and sauce get a little soggy, so reserve both separate.  I recently found a NEW Zucchini cutter that is easier to use! Click HERE to find it:)