Zero Carb Dutch Baby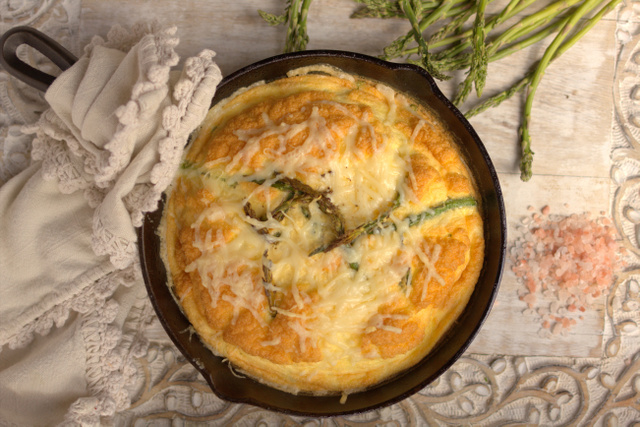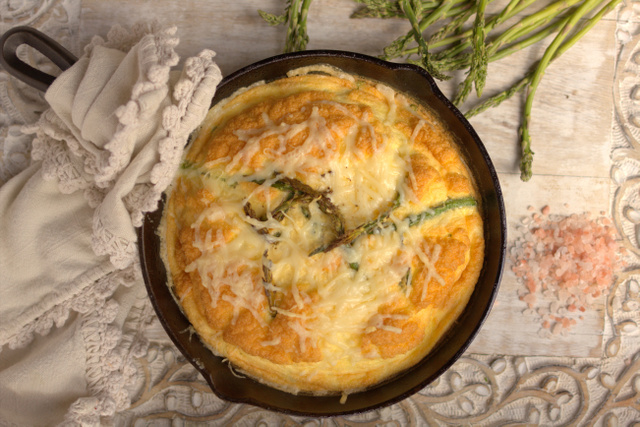 If you haven't noticed, I do not allow advertising on my site.
I just didn't agree with some of the products that were advertised. They were keto products, but they were unhealthy and I would never personally eat most of the products. It was hard to say no to blog advertisements; they pay thousands of dollars a month, but I just felt uncomfortable about having the products I didn't recommend on my website.
Instead, I have created a shopping list where you can find all the healthy ingredients that are difficult to find in the grocery store (and if you do find them, they are often very expensive).
I have done a lot of detective work and found the lowest prices on for all of the products I use and love. Everything from food, pantry items, kitchen tools, supplements, and skin products are on my list.
I rarely waste time in the grocery store because I find everything online for a way better price!
All you have to do is click on the words in my recipes and it will take you right to the correct item. If you add them to your cart I get a tiny commission that helps me afford to keep practicing recipes (Recipe experimenting can costing me a fortune!…but I love helping!).
I also have GREAT HOLIDAY GIFT IDEAS on the list!
Happy Shopping and THANK YOU for all your support!!!
Zero Carb Dutch Baby
Ingredients
3

large eggs

3/4

cup

unsweetened cashew/almond milk

hemp milk if nut free

1/4

cup

unflavored egg white protein powder

1

tsp

baking powder

1

tsp

Redmond Real salt

2

TBS

coconut oil

or butter if not dairy sensitive

2

tablespoons

chopped dill

or other herbs

8

sprigs asparagus

Parmesan cheese

Nutritional Yeast if dairy free
Instructions
Place an 8 inch cast iron skillet into the oven and preheat oven to 425 degrees F (400 degrees F in convection ovens). Make sure the skillet preheats and gets very hot.

In a blender, combine the eggs, almond milk, protein powder, baking powder, and salt. Blend for about 1 minute or until foamy.

Using an oven mitt, remove the skillet from the oven and place the coconut oil into the skillet. Swirl the skillet to coat the inside of the skillet.

Pour the batter into the skillet. Arrange asparagus on top of the batter (they may fall into the batter which is fine). Sprinkle with Parmesan or Nutritional Yeast.

Bake for about 18-20 minutes or until the pancake is puffed and golden brown.

Remove the pancake from the oven, spread additional butter or coconut oil on the pancake, cut into wedges and enjoy!
Notes
NUTRITIONAL COMPARISON (per serving)
Traditional Dutch Baby = 378 calories, 22.3g fat, 15g protein, 28.6g carbs, 0.8g fiber
"Healthified" Dutch Baby = 251 calories, 20g fat, 16.2g protein, 1.4g carbs, 0g fiber (72% fat, 26% protein, 2% carbs)
TESTIMONY OF THE DAY
"Good morning Maria Emmerich! This weekend marked a milestone in my journey. Not only have I lost half of my body weight but I wore a sleeveless shirt for the first time in 15 years! My 12 year old daughter pointed out that she has never seen me wear a sleeveless shirt….and added that I looked buff!
Thank you Maria and Craig Emmerich for all of your guidance! I am beyond happy to have found this way of eating and will never return to where I started. I am stronger, healthier, younger and feel fantastic. Keto on!
Age: 40 yrs
Height: 5'6"
SW: 270 lbs size 22
CW: 135 lbs size 4"
– Sarah
Most people I consult are doing keto totally wrong. Get fast results with the my Mind-blowing Keto School!