Testimony of the Day
Photo Testimony: "Hi Maria! I've been wanting to drop you a line and let you know how very much your online presence has helped me. In September 2011, after all my attempts at weight loss had failed, I underwent RNY gastric bypass surgery. I had had a weight problem since I was four years old. The history between then and the following 52 years was not pretty. At the time of my surgery, I was on ten different medications and a CPAP machine. Fast forward to one year after surgery. I lost109 pounds and all but one medication. I have maintained the loss, with no fluctuations.
I found you via a LCHF group member. I have followed your blog and have purchased five of your wonderful books. Currently, I'm trying to switch my husband over to Maria's Way. He has about 30 pounds to lose. He's been avoiding having a physical because he doesn't want to get the Cholesterol Lecture and statins. He is also experiencing concern about low sex drive. This entire week, except lunch, we have eaten your way. He may be coming around.
I credit Maria's Way with keeping my weight and health concerns under control. Yes, the surgery limits my intake and absorption of what I eat, but the average regain two years after RNY is 50%. Thank you for helping me beat the odds!
I have always been non-physical. Exercise was a four letter word. September 2014, I rode a mountain bike 150 miles for a fund raising event. I had huge nutritional challenges. I made your "fat bomb gel" to ride with me. Again, thank you! It was a huge help! It, along with raw macadamia nuts fueled me for two days. Zero sore muscles. Zero hitting the wall.
You're one amazing lady! Thank you from a life changed! Maybe even two!" – Bobbie
To get started on your path to health and healing, click HERE.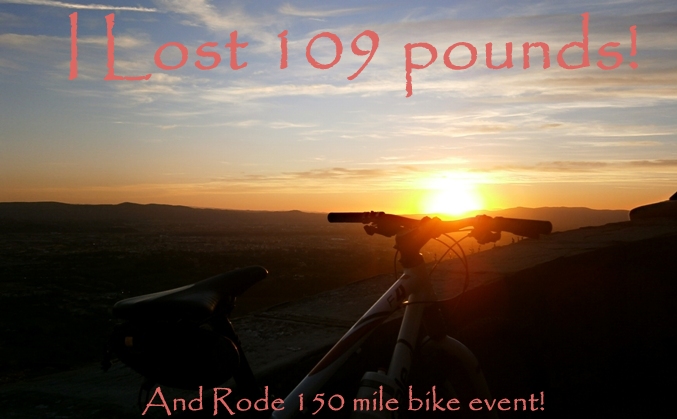 Healthy Challenge Winners!
Here are the winners of our healthy Transformation challenge as voted on by you.  Congrats to the Amanda Family with first place (27% of votes) and to Revvy for second place with 23% of the vote. All the stories were amazing and thanks everyone for entering. CLICK HERE to read all the inspiring stories.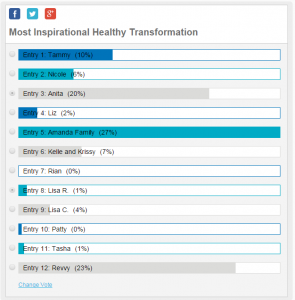 Make VALENTINE'S DAY Special!
Trying to make Valentine's Day Special while staying on your diet? How about some healthy eggs!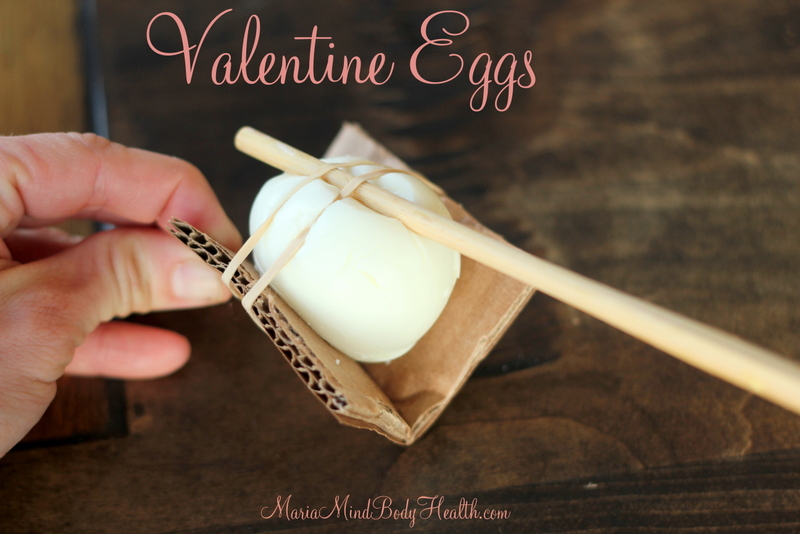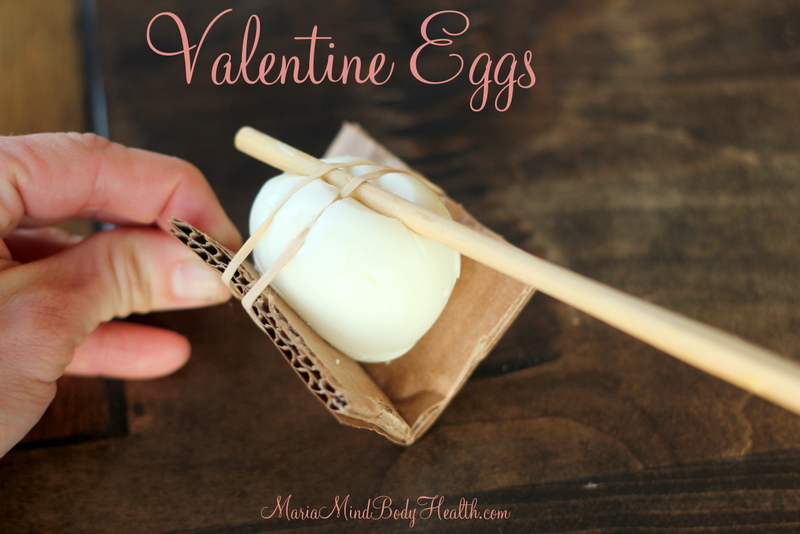 My sister-in-law showed me this trick. All you have to do is hard boil some eggs, peel them and while they are still hot, place them in the 'v' shaped cardboard with a chopstick over the top. Secure with a rubber-band. Allow to cool in the fridge and tada! SO cute!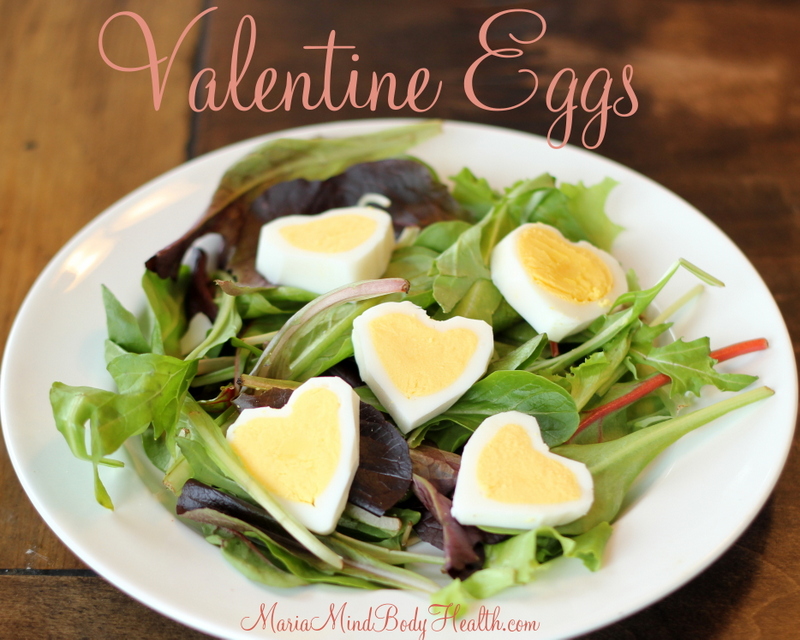 Otherwise, if sweets are more your thing, try these ideas (you can click on the item to find where to purchase):
1. ChocoPerfection Dark Chocolate Bars
2. ChocoPerfection Milk Chocolate Bars
6. Tons of Cute Keto Apparel Ideas, click HERE!
By purchasing products through my Amazon store, you help keep this blog going. You can also continue shopping for other products on Amazon after you are finished with "healthified" shopping. Just click the "Proceed to Checkout". It then asks you if you want to add these to your Amazon cart (at the main Amazon site). Just click "Continue" and now you can add whatever else you want from Amazon all in the same cart!  Happy Shopping and THANK YOU for all your support!!!
CHOCOPERFECTION GIVEAWAY!
Today I am giving away a box of ChocoPerfection bars! ChocoPerfection bars uses the sweeteners oligofructose, which is derived from ground-up chicory root, and erythritol, which comes from fermented natural foods. These ingredients don't effect insulin levels (zero on the glycemic index) or have a laxative effect like malitol. Most "low carb" chocolates use malitol which does increase blood sugar and often causes intestinal discomfort. Here's to chocolate on a "diet!"
Click HERE to find all "healthified" chocolates. 
The retail price of this 30-bar box is $46.95!
All you have to do is 3 things:
1. "Like" Keto Adapted and tell your friends and family about Keto Adapted.
2. "Like" ChocoPerfection on Facebook.
3. Leave a comment below on how Keto Adapted has helped you. Maybe it was a cooking tip, encouraging you to exercise, lost weight or a health or thyroid tip…anything works for an entry!
Good luck!
A winner will be picked March 1st. Good Luck!