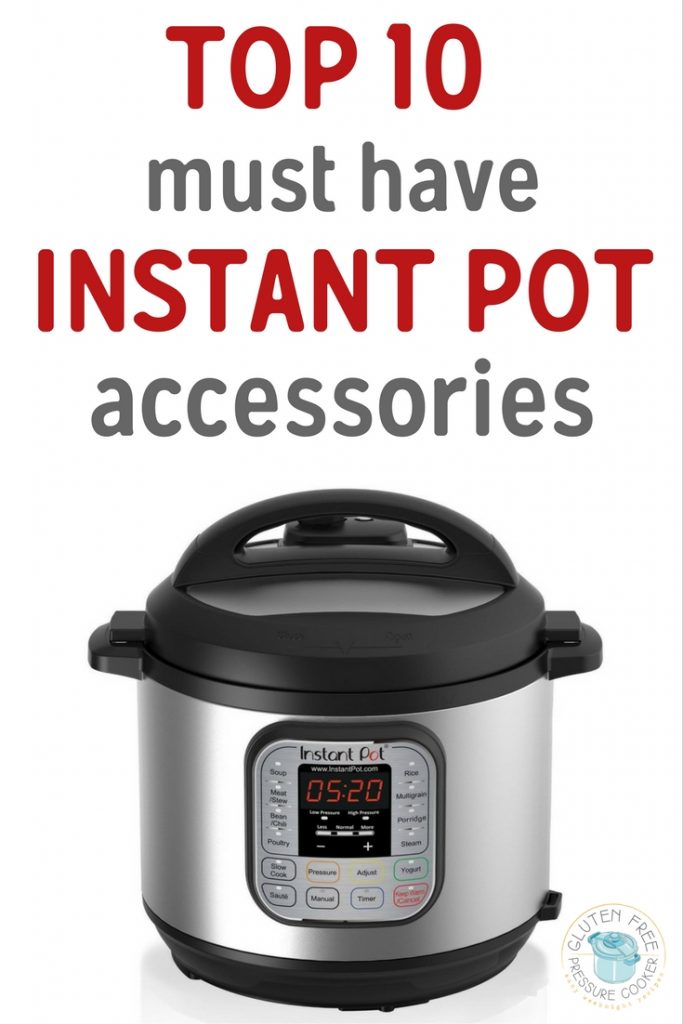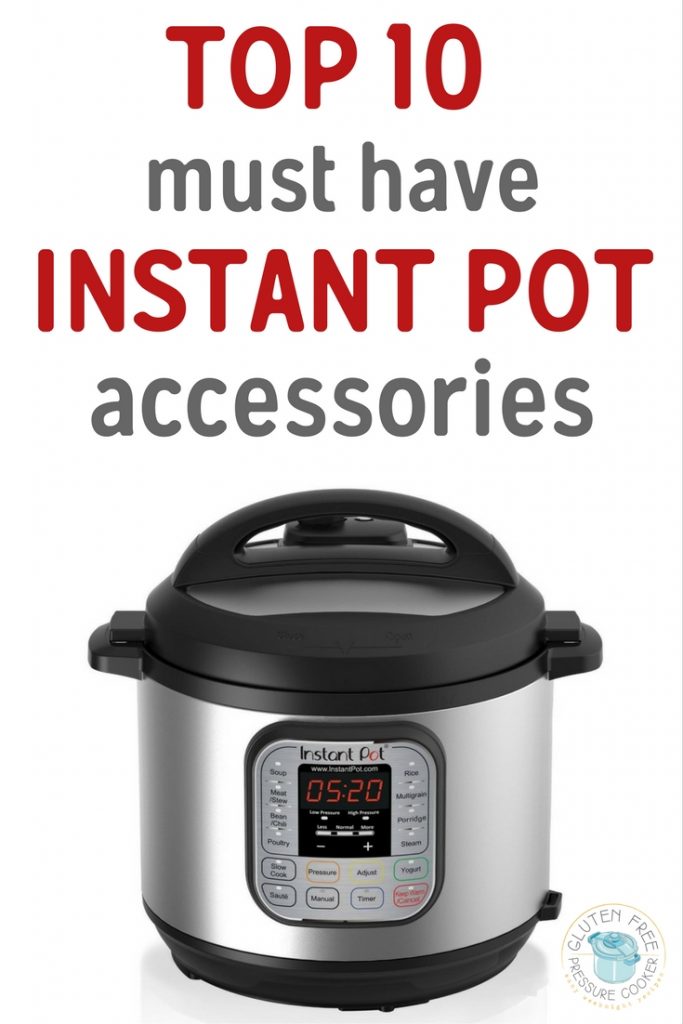 Did you hear the news? I have a new cookbook out called Keto Instant Pot Recipes book! But this is not just any Instant Pot cookbook. This keto cookbook has almost 200 recipes with BOTH Instant Pot directions AND slow cooker directions! I also started an Instagram account on my favorite Keto Instant Pot Recipes and giveaways called @KetoInstantPotRecipes!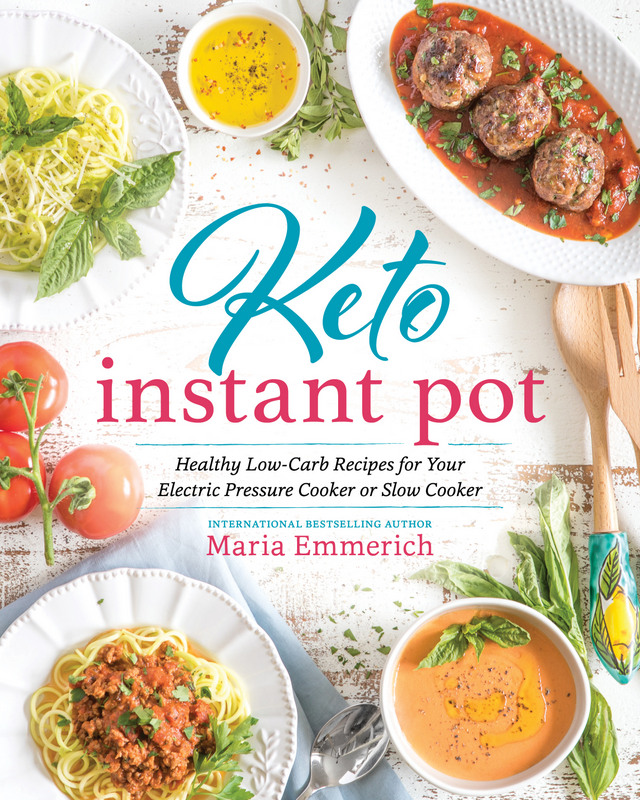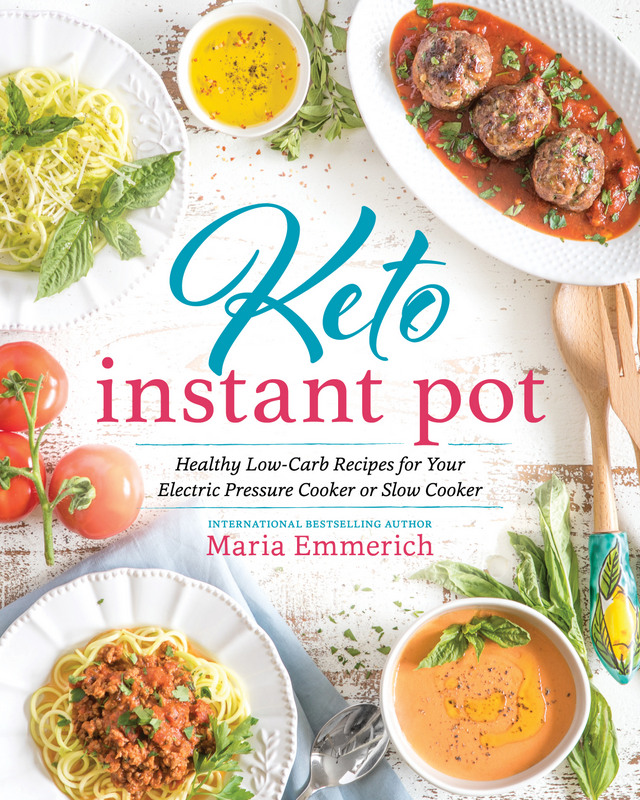 If you do not have an Instant Pot yet, I have to tell you, I am not a gadget girl and I adore my slow cooker. I like the idea of filling my slow cooker the night before, place the shell in the fridge overnight and turning it on in the morning and allow the meal to cook while I am working or exploring nature all day. However, the Instant Pot was easy to fall in love with. It is also a slow cooker! And on days when I forget to plan ahead, I can make a delicious meal in minutes. Click HERE to find the Instant Pot I love. 
I do however suggest an 8 quart Instant Pot if you can. Like Julia Child said, "Always start out with a larger pot than what you think you need." 
Click HERE to get an 8 quart Instant Pot!

Here are my Top 10 Instant Pot Accessories to make your life easier!
1. 4 ounces Ramekins or 4 ounce Mason Jars
You do not want to miss out on my Upside Down Maple Bacon Mini Cheesecake recipe! As well as Mocha Fudge Cake and others like Creme Brûlée and you will be running out to get these if you do not have any.
I didn't have a bundt pan that fit into my Instant Pot but when I wrote a delicious recipe for Instant Pot Pumpkin Glazed Bundt Cake and Instant Pot Zucchini Bundt Cake, the only thing that fit was a 6 cup Bundt pan and it was totally worth it.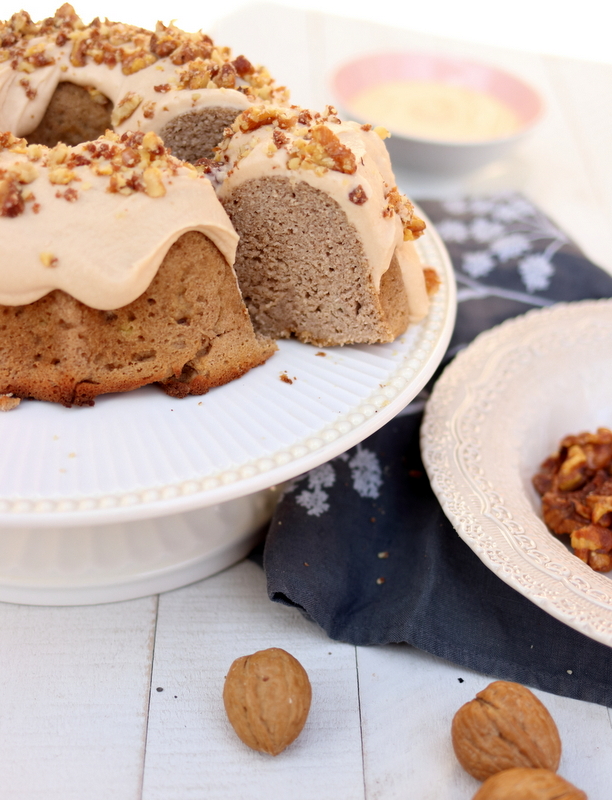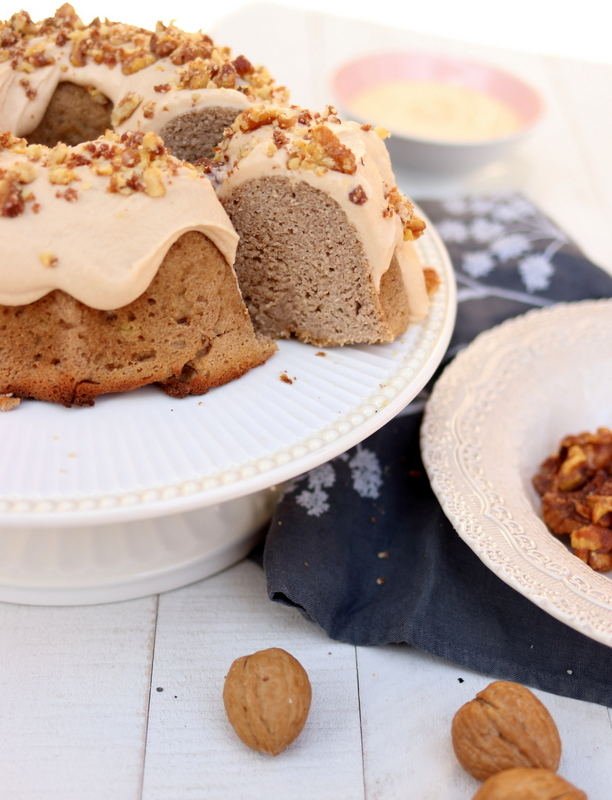 If you start using your Instant Pot a lot, which I think you will, you will want to get a few extra rings to ensure a proper seal.
It is also nice to have rings for savory, sweet and seafood dishes. Flavors transfer easy and using rings for different cuisines helps ensure your cheesecake doesn't have a fishy taste! You can even get different colors so you know what color is for savory versus sweet Instant Pot recipes.
A silicone lid is great if you are like me and are a minimalist, you will love this simple silicone lid, all you do is place this over the insert of your instant pot and store leftovers in the fridge for less dirty dishes!
Gripper clips are something I invested in after getting burnt too many times by trying to lift out hot food from the Instant Pot. Totally worth the money in my eyes!
6. 7 inch Springform Pan AND a 4 inch springform pan
A springform pan is great for making cheesecakes and a 7 inch fits perfectly into a 6 quart Instant Pot. I made a few recipes including my crustless cheesecake in the 6 inch springform pan.
Cost: $12 (click HERE to find one that comes with a handy glove for removing from Instant Pot)
I also suggest a 4 inch mini springform pan. For some reason mini food and mini cakes are always so adorable and decadent. You will definitely want a 4 inch springform pan to make my Lover's Cheesecake!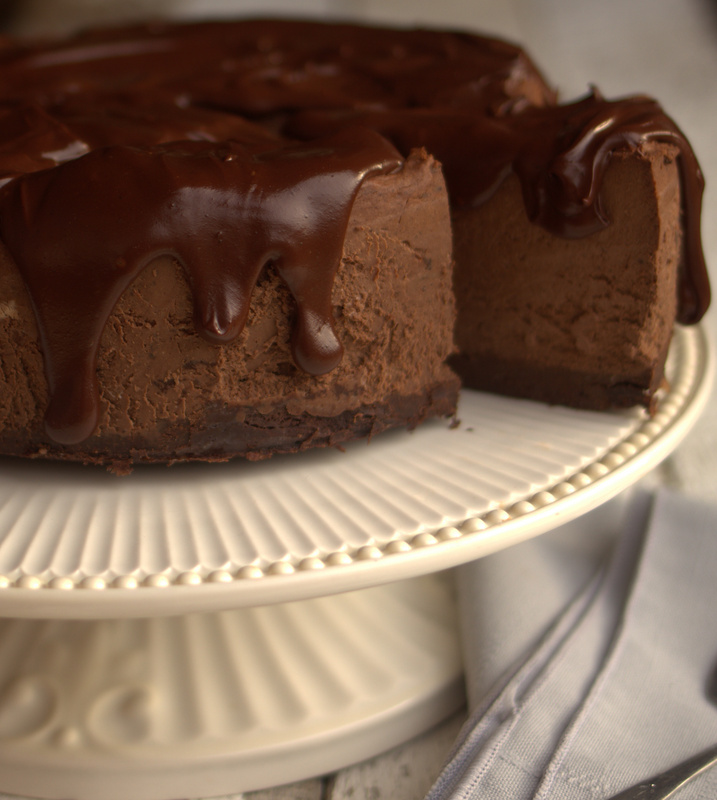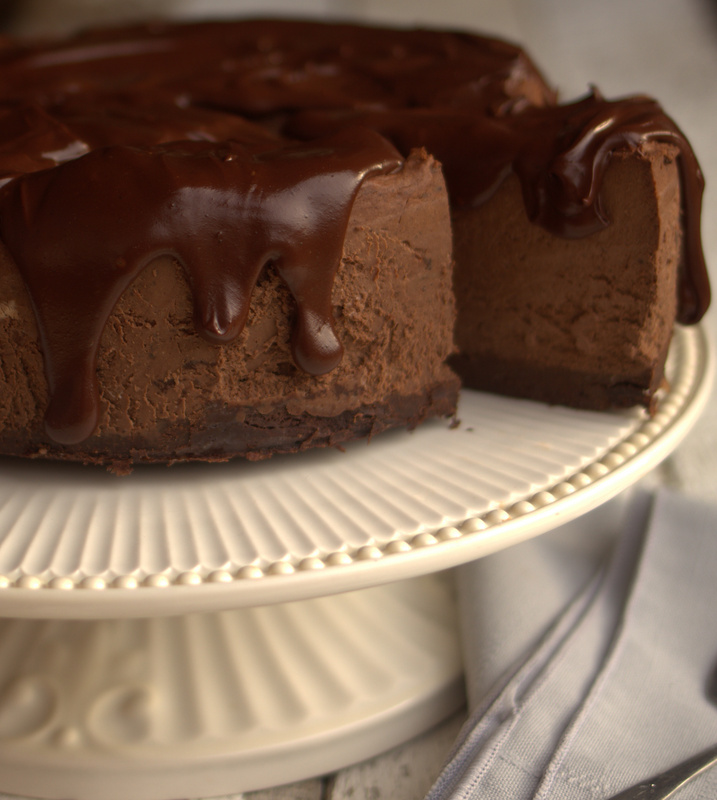 I love my Instant Pot steamer basket for fish and Alfredo veggie recipe!  The steamer basket has a perfectly designed little hook that helps you lift the basket from the Instant pot when your dish is finished (again, helped me from burning my hands once again). It also is sold with an extra sealing ring, which is always nice to have extra!
8. Stackable Insert Pans and Steamer Pans
I love using these pans to reheat leftover in my Instant Pot! It is even awesome for heating up various dishes, Egg Roll in a Bowl in one with Sesame Veggies in the other, seal and press Manual for 5 minutes and tada! Dinner is ready in an Instant (Pot!) lol!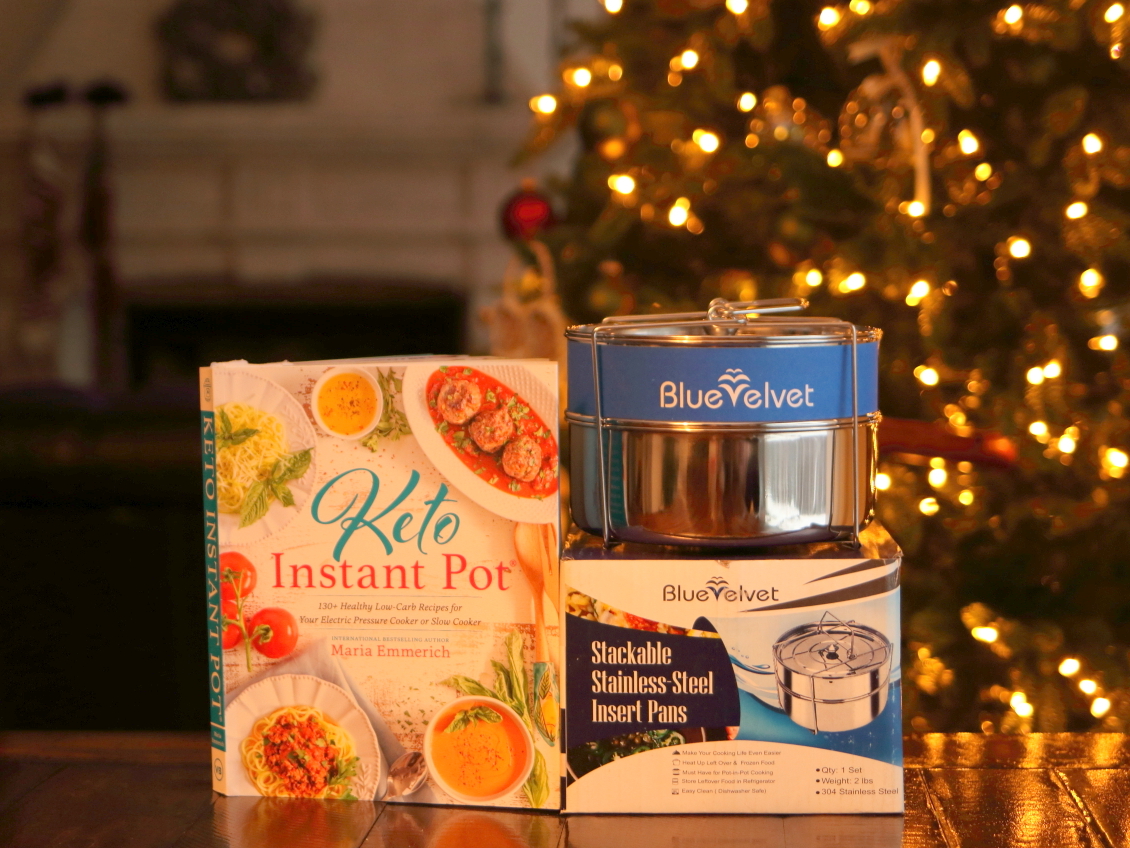 9. Extra Stainless Steel Inner Pot
Instant Pots come with an Inner Pot. The reason I like to have a few extra is because I like to store leftovers in the pot I cooked in for less dirty dishes. But too often I was frustrated I didn't have a clean Inner pot when I wanted to test a recipe. This is when I bought a few extra and I was super happy I did!
If you are like me and still love slow cooking, you will want a glass lid for the slow cooker option on your Instant Pot. It is also nice to be able to see the cooking going on inside the pot!
Bonus Instant Pot Accessory: Egg Steamer Rack
This Instant Pot accessory is a BONUS because I am a minimalist and like to keep things simple so I have made hard boiled eggs without this; however, if you like gadgets, the Egg Steamer Rack is nice to have in the Instant Pot so the eggs don't roll around and break.
Those are my top picks! I hope that you enjoy my Keto Instant Pot book! It was a labor of love!
TESTIMONY OF THE DAY
"120, that's how many pounds I've lost due to the Ketogenic diet.
I have read all of Maria and Craig Emmerich's books, and most of the books available by other popular authors. The following reasons are why I consider "Keto" to be their best work, and my personal favorite:
1) This book explains the science behind the diet in a readily understandable fashion and provides the tools necessary to follow the diet for weight loss and incorporate it into your lifestyle for long term success.
2) They explain in detail why the traditional food pyramid is unhealthy and inferior to the ketogenic food pyramid.
3) It explains the importance of hormones, the impact the foods that we eat have on them, and why the obesity epidemic has gripped the Western diet due to it.
4) This book gives the reader a quick and ready plan to get into ketosis and stay on the plan long term. It provides a path to weight loss and contains an essential section on how to modify the diet to help with the treatment of various illnesses that are often comorbid with obesity.
5) They clarify the common myths associated with the ketogenic diet, false perceived dangers, and bad habits that are spread on the internet that stall weight loss.
6) This book explains in detail multiple options for how to overcome stalled weight loss, and also explains intermittent fasting and its various benefits.
7) They give excellent advice on how to continue an exercise regimen and burn fat more effectively than someone working out on a traditional carbohydrate rich diet.
I believe that the best part of this book is how it explains which specific food sources, especially fats, are the most effective for weight loss while eating ketogenic. Not all fats are created equal, and this is a detail that is often overlooked by various other authors.
It is my personal belief that this book would be an excellent investment for both the beginner interested in the ketogenic diet, and for those who are already fat adapted."
What a fantastic review of our book KETO! Click HERE to find it on SALE!
Start your path to Healthy Healing today!