Testimony of the Day
"Hi Maria! I sent you a family before (May 2013) and our most recent family photo (December 2013). I have also included a picture of me at my highest weight (210 pounds) and a picture from 2 weeks ago. In July 2013, my husband thought he was having a heart attack and we went to the ER. It turned out to be acid reflux. The doctor said that he would probably have to stay on Prilosec for the rest of his life. I knew that couldn't be true. There had to be other things we could do.
I had always cooked and baked for our family from scratch and we ate healthy foods but obviously it was not working for us. As I was researching different wheat free and sugar free recipes, I found you. We cut out wheat as that was a trigger food for him and sugar. I dropped 7 pounds the very first week! He started to feel better and was dropping weight as well.
We have changed our entire home to a grain free, sugar free home. Our oldest son came off medication for ADHD in January. He had been on it since 1st grade. He just turned 17 last Sunday. His acne has also improved from full blown break outs to 1 or 2 blemishes. Our middle son lost 8 pounds and we were not restricting his food. Our youngest has improved greatly in his behavior. We discovered that food dyes made him aggressive but now that we have eliminated sugar and grains, he is a different kid.
As of January, I had lost 35 pounds but, I had stalled. I was not exercising. My husband had lost 45 pounds but, he had also stalled. I went to the doctor for a physical and they noted the weight loss. My blood work was amazing except my bad cholesterol was a little high which he told me would go down with exercise. I also talked to him about the supplements I had read about in Maria's books. He told me the ones he recommended from the list for me and I started taking a probiotic, omega 3, vitamin D . . . The doctor has this awesome scale that tells you fat%, fat mass, muscle mass, water content. He lets me come in every other week to weigh in and see my progress. He also sent me to a trainer to get a baseline fitness assessment and I started working out with her. My husband and I joined a gym and I am working out at least 3 times a week. I never would have considered myself athletic before. I was always active but, not really into fitness. Now I miss it when I don't exercise. I feel better when I do.
Since January, I have lost 14.2 pounds of fat and gained 3 pounds of muscle. I have gone from 42% body fat to 36% body fat. I am still working and am not where I want or need to be yet. I have lost 2 inches off my neck! Who knew your neck could even lose 2 inches?!?! I have lost 10 inches off my waist, 7 inches off my hips, 4 inches off each thigh and 3 inches off each arm. I am starting to see definition again that I haven't seen since high school. My wedding ring is loose . . . it has never been loose. I am tempted to pull my wedding dress out of the basement and try it on. The other day, I tried on a pair of pants size small and they fit! I will never go back . . . ever. As of this morning, from my heaviest, I am down 51 pounds and my husband is too! Thank you for writing you books and your blog! Kristi T.
To get results fast, click HERE for easy to follow keto-adapted meals.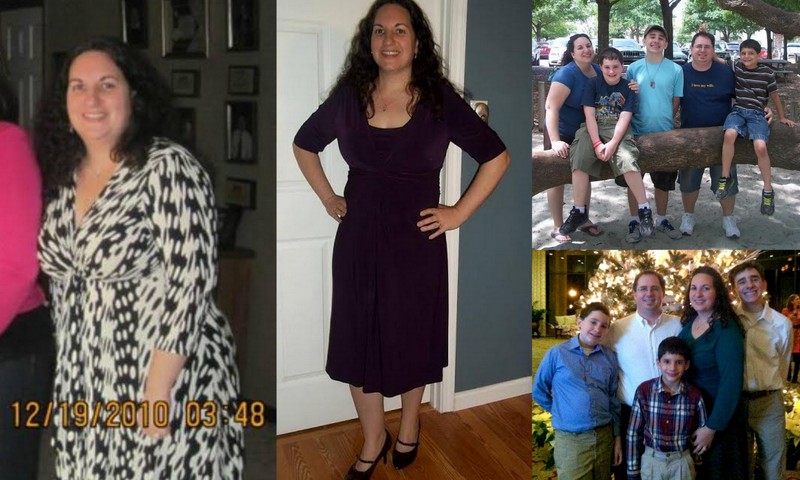 HEATH TIP: Wait 6 months after your weight has stabilized to get your cholesterol taken. When eat a keto-adapted diet, you lose weight by burning body fat rather than lean mass, like you do with low-fat diets.  For example, if you are losing 1 pound of body fat every four days, that is 3500 calories worth of animal fat into your blood as triglycerides. If you get your blood drawn in the middle of your well-formulated keto-adapted weight loss journey, there's a good chance that your numbers will look "bad" to your doctor. Triglycerides may be very high since your blood is now full of them because they are getting released from your fat cells.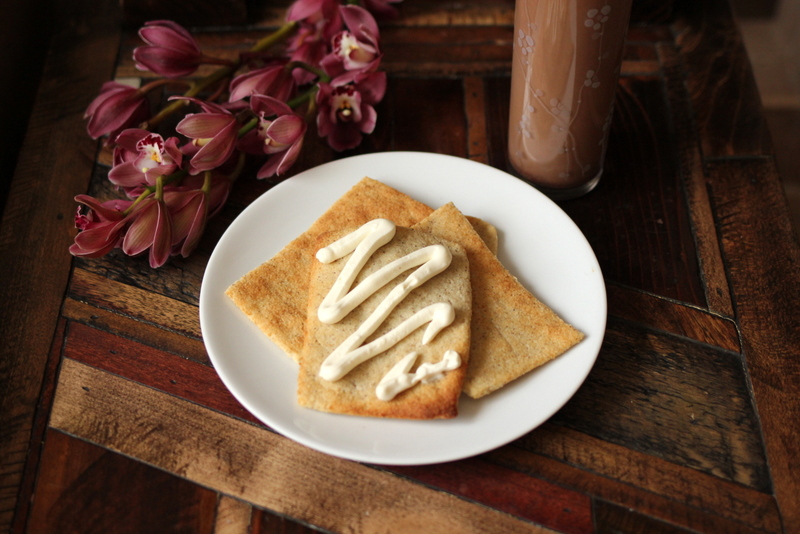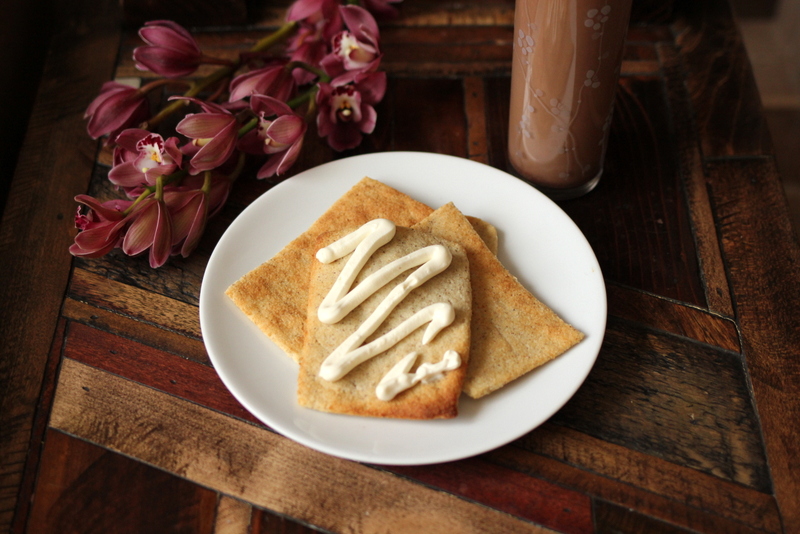 STRUDEL:
1 1/2 cup blanched almond flour (5 oz) (or 1/2 cup coconut flour or 2.5 oz)
5 TBS psyllium husk powder (no substitutes) (45 grams)
2 tsp baking powder
1 tsp Celtic sea salt
1 cup Swerve (or erythritol and 1 tsp stevia glycerite)
3 egg whites (8 whites if using coconut flour)
2 1/2 TBS apple cider vinegar (1 oz)
1 cup BOILING water (7 oz)
FILLING OPTIONS:
FROSTING:
6 TBS cream cheese, softened (or coconut cream if dairy allergy)
3 TBS butter or coconut oil, softened
2 TBS Confectioners Swerve (or erythritol and 1/4 tsp stevia glycerite)
2 TBS unsweetened almond milk (to thin it out, if desired)
Preheat the oven to 350 degrees F. In a medium sized bowl, combine the flour, psyllium powder (no substitutes: flaxseed meal won't work), baking powder, salt and Swerve. Add in the eggs and vinegar and combine until a thick dough. Add boiling water into the bowl. Mix until well combined. When you add the water the dough will be very sticky but after mixing for a couple minutes it will firm up.
Grease a large piece of parchment with coconut oil spray. Using a rolling pin form a very large rectangular shape that is 1 centimeter high. Cut with a pizza cutter into small rectangle shapes (about 3 by 6 inches). Bake for 15 to 20 minutes or until golden brown. Cool, then using a knife, place a slit in the end and open the middle (without cutting the sides or other end).
Place the filling you are using in a ziplock.  Squeeze into the corner of the bag. Cut a tiny hole in the corner and squeeze into the strudel.
Place the frosting in a ziplock. Squish around until it is a mush. Squeeze into the corner of the bag. Cut a tiny hole in the corner and squeeze onto the top just like you would with a "toaster strudel" frosting.
Nutrition Comparison:
Pillsbury Toaster Strudel = 190 Calories, 25 carbs, 1 fiber, 2 protein
"Healthified" Toaster Strudel = 182 calories, 7.2 g protein, 15.6 g fat, 1.5 g fiber, 1.9 g effective carbs