Tiramisu Ice Cream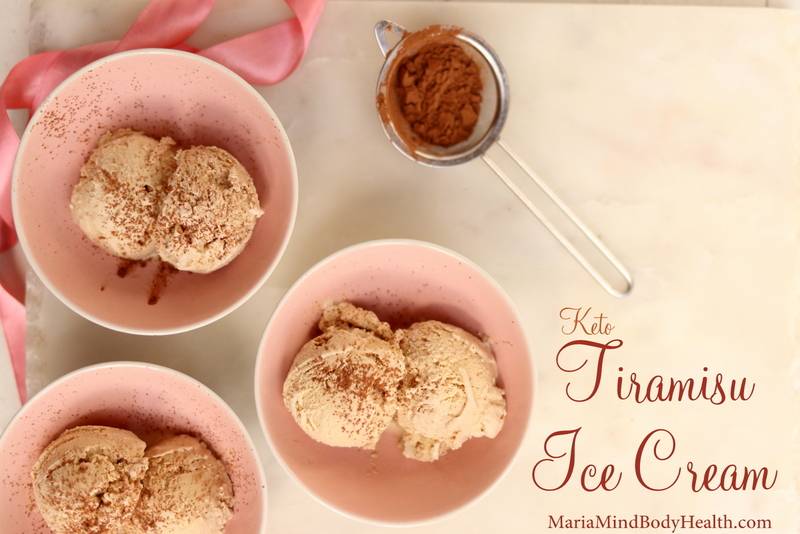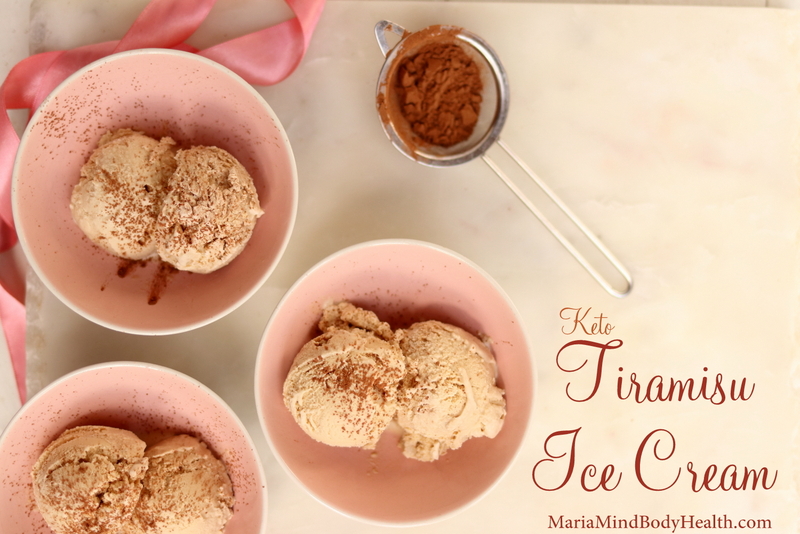 My son Kai turns 8 years old on October 21st and he asked for coffee ice cream! My boys are true Ethiopians and LOVE anything coffee flavored. When I ask Kai what flavor of keto ice cream he wanted with his keto birthday cake, he said coffee and I thought Tiramisu! Yes! When I was in college I remember getting Ben & Jerry's Tiramisu Ice Cream and I would eat the whole pint! Enjoying this sugar-free Tiramisu Ice Cream almost felt like I was cheating on my keto diet! It was that good!
Keto Ice Cream can often get too hard but if you click HERE, I have a lot of tricks on how to keep ice cream soft!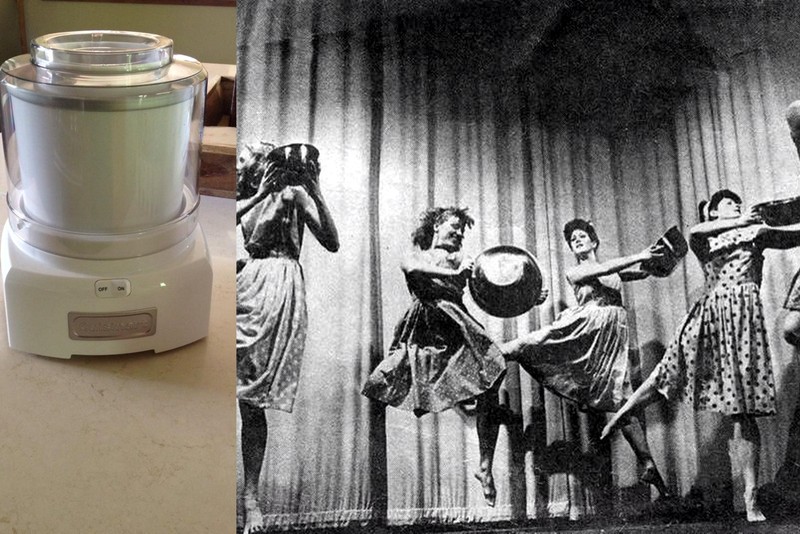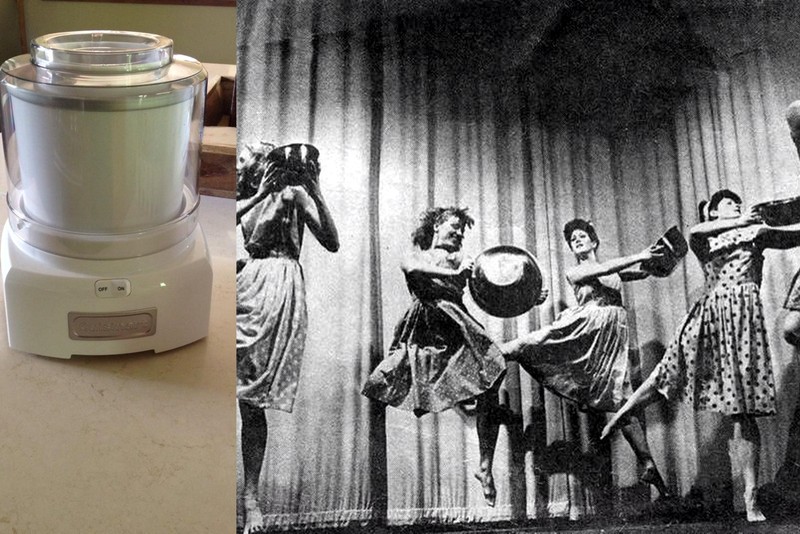 I LOVE this ice cream testimony!
"Dairy Queen Ice Cream I've missed you for the last 5 months;( . But when this ice cream maker arrived today , I said whoo hoo! Bring on Maria's keto sugar free ice cream treats for the summer! No more missing the frozen tasty treats that I love so much!
Thanks Maria for letting us know the ice cream maker was on sale! I would spend more on blizzards and larger pants this summer then what this little beauty cost me! 50% off this awesome little kitchen toy! Happy DANCE!" -Lori
Click HERE to get the ice cream maker on sale. When mine broke (because of over-use) they sent me a NEW one for FREE! Love Cuisinart! 
Tiramisu Ice Cream
Ingredients
LadyFingers (makes about 20 fingers)
3 large eggs, separated
1 tsp Pure vanilla extract
½ cup almond flour
¼ tsp baking powder
COFFEE DIP:
6 oz decaf espresso or strong brewed coffee
¼ cup Swerve Confectioners (or 1 tsp stevia glycerite)
1 tsp rum extract
½ tsp pure vanilla extract
ICE CREAM:
5 egg yolks
½ cup ALLULOSE (keeps ice cream soft)
1 cup heavy whipping cream
¾ cup decaf espresso OR strong brewed coffee
1 teaspoon rum extract
¼ tsp fine grain sea salt
MASCARPONE SWIRL:
8 oz mascarpone cheese (or cream cheese)
¼ cup Swerve confectioners (or 1 teaspoon stevia glycerite) or to desired sweetness
½ tsp rum extract
ADDITIONAL INGREDIENT:
Unsweetened Baking Cocoa to dust on top if desired
Instructions
LADYFINGERS: Preheat oven 375 degrees F and place parchment paper on 2 cookie sheets.
Separate the eggs and beat yolks with natural sweetener for about 4 minutes; then add in vanilla.
In a separate bowl beat the whites until egg whites form stiff peaks.
Fold almond flour and baking powder into egg yolk mixture.
Slowly fold in the whipped egg whites, making sure not to over- mix the batter.
Place the batter into a very large ziplock bag and cut with a scissors ½ inch piece from corner and pipe the batter into ladyfinger shapes, 4 inches long 1 inch wide and about 2 inches apart from each other.
Bake for 6-8 minutes until they are light golden color.
Remove from oven and allow to cool.
COFFEE DIP: Mix all ingredients and set in fridge to cool.
In a medium saucepan place the egg yolks and sweeteners in to mix on high with a hand mixer. Whip yolks until light in color and double in size. Stir in the whipping cream.
OPTIONAL cooking to temper eggs: to cook the custard (I skip this since I am not afraid of raw eggs): Place the saucepan onto medium heat on the stove and cook, stirring constantly ( see photo). Stir until thickened into a custard. Remove from heat and stir in the coffee/espresso, rum extract and salt. Let cool completely.
Place into your ice cream machine (click HERE to find the one I love AND it is on SALE!) and watch the magic happen within 15 or according to your ice cream maker's directions.
Spoon coffee dip over the ladyfingers.
Stir the mascarpone, swerve and rum extract until well combined.
Stir in the coffee soaked ladyfingers, then swirl in the softened mascarpone swirl just until swirled in then turn off ice cream machine. Freeze until set. Just before serving dust with unsweetened cocoa powder if desired.
Notes
Nutritional Information:
440 calories, 42g fat, 11g protein, 4g carbs, 1g fiber
TESTIMONY OF THE DAY
"I just want to thank you Maria and Craig. The picture on the left is the day I knew something needed to change. I had hit 200 pounds, was depressed and absolutely miserable. The photo on the right is from a week ago after 45 pounds lost. Keto has been a God-send. I feel absolutely amazing physically and emotionally. No cravings, food addiction gone. Depression gone. Thank you both for educating us on this way of life. Your book Keto has helped me in so many ways. You guys truly inspire me! Keto on!! Many blessings to you both!
" – Melissa
Most people I consult are doing keto totally wrong. Get fast results with the my NEW Keto School!