Testimony of the Day
"Hello Maria,
I won't take much of your time. Just wanted you to know I have become a keto adapted lady and my life has improved in every way possible. Thank you. You are one of Gods gifts to the world. (if only more would listen)! I have referred your books to everyone I know and most of them have purchased them on kindle! After a few months of "Keto-Adapted"." -Emily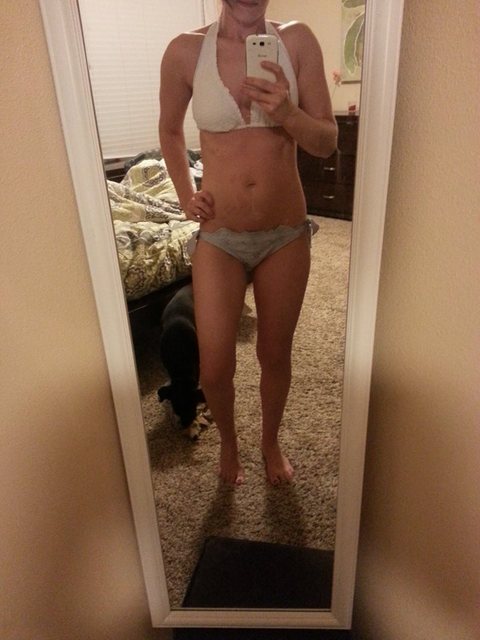 Way to go Emily! You look amazing!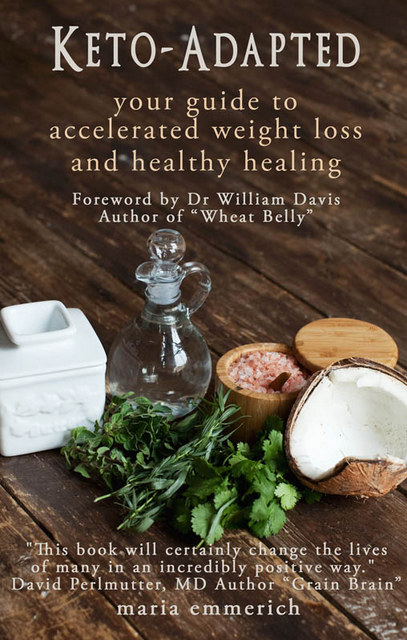 SWEET "POTATO" CASSEROLE
Thanksgiving wouldn't be complete without my mom's sweet potato casserole. I thought of an interesting twist to lower the calories and carbs… See you don't have to gain the estimated 15 pounds from Thanksgiving to New Years and still enjoy comfort food!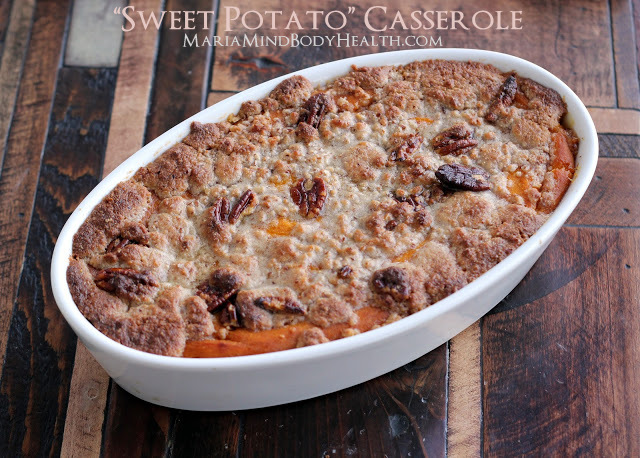 3 cups mashed cauliflower
1 cup pumpkin (or more…if you want a deeper color)
1/4 cup Swerve (or erythritol and 1/4 tsp stevia glycerite)
-Or you could use NATURE'S HOLLOW xylitol syrup
2 eggs, beaten
1/2 cup almond milk
1/2 tsp Celtic sea salt
1/3 cup butter, melted
1 tsp vanilla extract
TOPPING:
1/2 cup Swerve (or erythritol and 1/4 tsp stevia glycerite)
1/2 cup almond flour or almond meal
1/3 cup butter, melted
1 cup chopped pecans
Place cauliflower florets in a steamer basket over boiling water, cover and steam until very tender, 12 to 15 minutes. (Alternatively, place florets in a microwave-safe bowl with 1/4 cup water, cover and microwave on High for 3 to 5 minutes.) Place the cooked cauliflower in a food processor and blend until very smooth.
In a mixing bowl, combine the cauliflower, pumpkin, Swerve, eggs, almond milk, salt, 1/3 cup butter and vanilla. Mix together and pour into a greased 13×9 inch baking dish.
To prepare the topping, combine the Swerve, almond flour, 1/3 cup melted butter and pecans. Mix together and crumble over "sweet potato" mixture. Bake uncovered at 350 degrees F (175 degrees C) for 35 to 45 minutes. Serves 10
NUTRITIONAL COMPARISON:
1 cup Sweet Potato = 180 calories, 41 carbs, 7 fiber
1 cup Pumpkin = 30 calories, 7 carbs, 1 fiber
1 cup Cauliflower = 28 calories, 5 carbs, 2.8 fiber
Traditional Sweet Potato Casserole = 407 calories, 68.6g carbs, 2g fiber
"Healthified" Casserole = 268 calories, 26.2g fat, 4.4g protein, 6.9g carbs, 2.5 fiber (88% fat, 6% protein, 10% carbs)