Sugar Free Turtles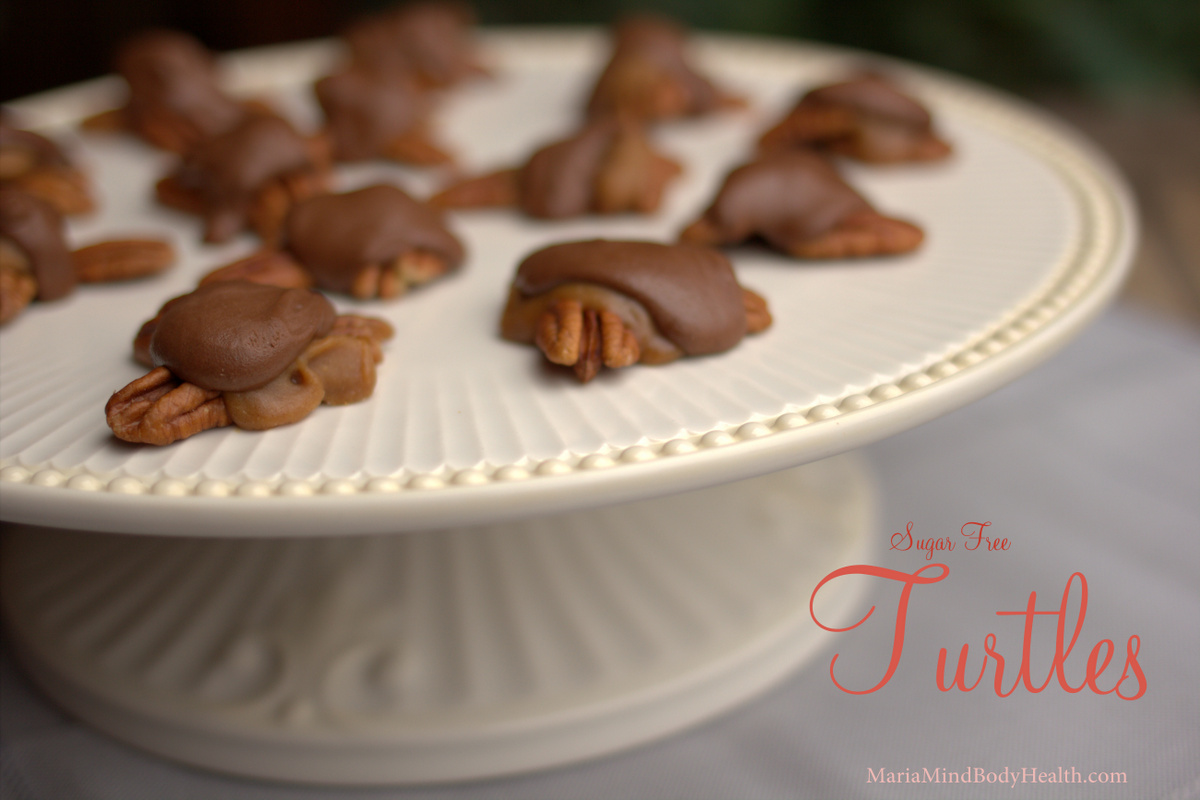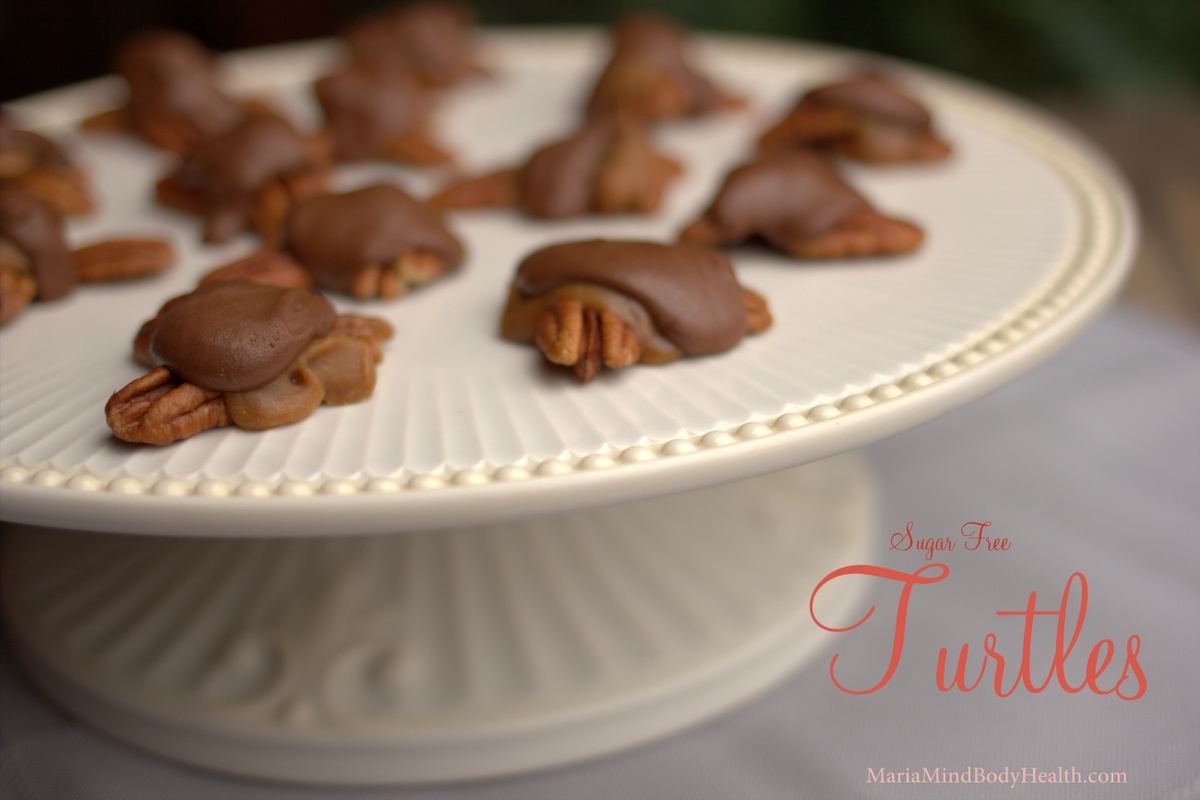 If you haven't noticed, I do not allow advertising on my site.
I just didn't agree with some of the products that were advertised. They were keto products, but they were unhealthy and I would never personally eat most of the products. It was hard to say no to blog advertisements; they pay thousands of dollars a month, but I just felt uncomfortable about having the products I didn't recommend on my website.
Instead, I have created a shopping list where you can find all the healthy ingredients that are difficult to find in the grocery store (and if you do find them, they are often very expensive).
I have done a lot of detective work and found the lowest prices on for all of the products I use and love. Everything from food, pantry items, kitchen tools, supplements, and skin products are on my list.
I rarely waste time in the grocery store because I find everything online for a way better price!
All you have to do is click on the words in my recipes and it will take you right to the correct item. If you add them to your cart I get a tiny commission that helps me afford to keep practicing recipes (Recipe experimenting can costing me a fortune!…but I love helping!).
I also have GREAT HOLIDAY GIFT IDEAS on the list!
Including sugar free chocolates that help make these sugar free turtles extra easy!
Turtles
Ingredients
1

cup

Allulose

6

TBS

organic butter

1/2

cup

organic heavy whipping cream

24

whole pecans

2

The Good Chocolate bars

chopped fine (or homemade "healthified" chocolate)
Instructions
Before you begin, make sure you have everything ready to go - the cream and the butter next to the pan, ready to put in. If you don't work fast, the sweetener will burn. Heat butter on high heat in a heavy-bottomed 2-quart or 3-quart saucepan. As soon as it comes to a boil, watch for specks of brown (this is brown butter....SO GOOD on veggies!). Immediately add the sweetener and the cream to the pan. Whisk until caramel sauce is smooth. Let cool in the pan for a couple minutes, then pour into a glass mason jar and let sit to cool to room temperature.

Store in the refrigerator for up to 2 weeks.

Once it is cooled a bit (it will thicken), place a TBS onto a cluster of pecans to make the base of the turtle.

Place in fridge to set. Caramel will thicken even more.

Meanwhile, chop The Good Chocolate bars.Heat in a double boiler until chocolate is melted. Drizzle chocolate over cooled caramel covered pecans to made the sugar free turtles. Enjoy!
Notes
Nutritional Information:
283 calories, 29.5g fat, 3g protein, 6g carbs, 4g fiber
P:E Ratio 0.1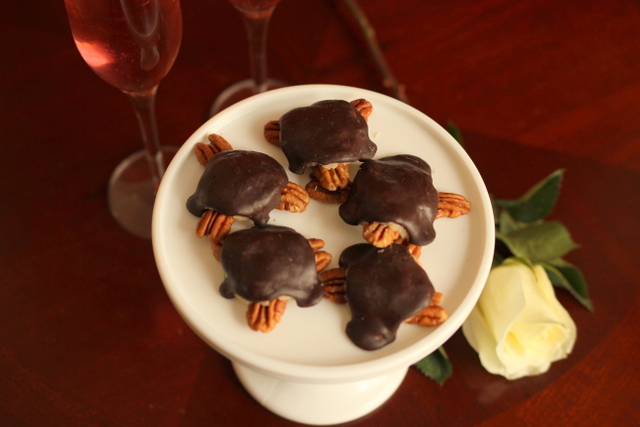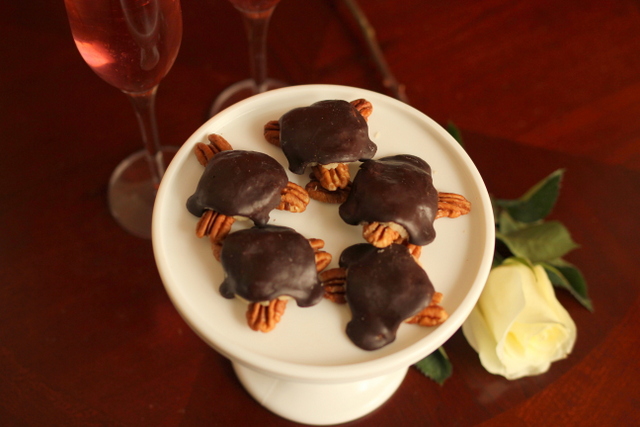 TESTIMONY OF THE DAY
Dear Craig & Maria, I have been on your 30 day accelerated plan for 1 week and I am thrilled with the results!!!! I have lost between 6-7 pounds in 1 week! This NEVER has happened before, and Craig is right, I am not hungry or having cravings as long as I stick to the plan.
I didn't believe it at first, but I can honestly say now that this 'way of eating' does work. I have avoided all dairy and don't really miss it at this point. I feel better and am experiencing higher energy levels. I noticed that when I ate a little more than the plan suggests or when I didn't exercise or get all my water in, I gained. I just have to make sure to follow the plan as close as I can now and hope for more shedding of pounds.
I made your keto chili recipe last night and both my husband & I absolutely loved it! ( He said he didn't even miss all the beans because it was so flavorful and tasty! ) Thank you both for your great advice and meal plans! Danielle
To get started like Danielle click HERE. I'd be honored to help you too!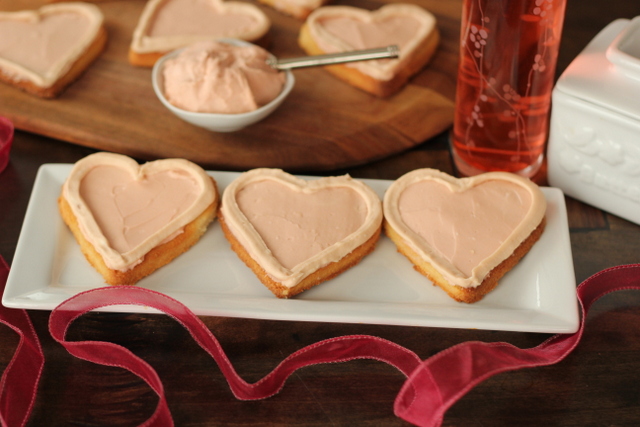 What a great treat for a sugar free after-school snack!
Click HERE to find my cookie cut outs!