Testimony of the Day
"5 days into Keto and I've lost five pounds! Even staying grain/refined sugar free, I indulged in some paleo baked goods over the holidays and then stayed mostly paleo for the first few weeks of the year just to experiment with how it made me feel. Well, cystic acne returned, joint pain in ankles and wrists and a four pound weight gain immediately let me know that your way is the right way for me! No worries for spring, I'm already back in my skinny jeans. Thank you!!" – Julie"
To get the results like Ashley, click HERE for easy to follow keto-adapted meals.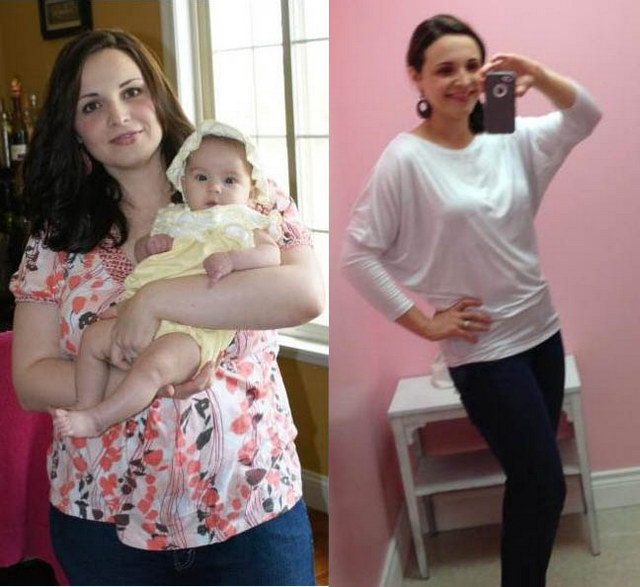 Sugar Free Turtles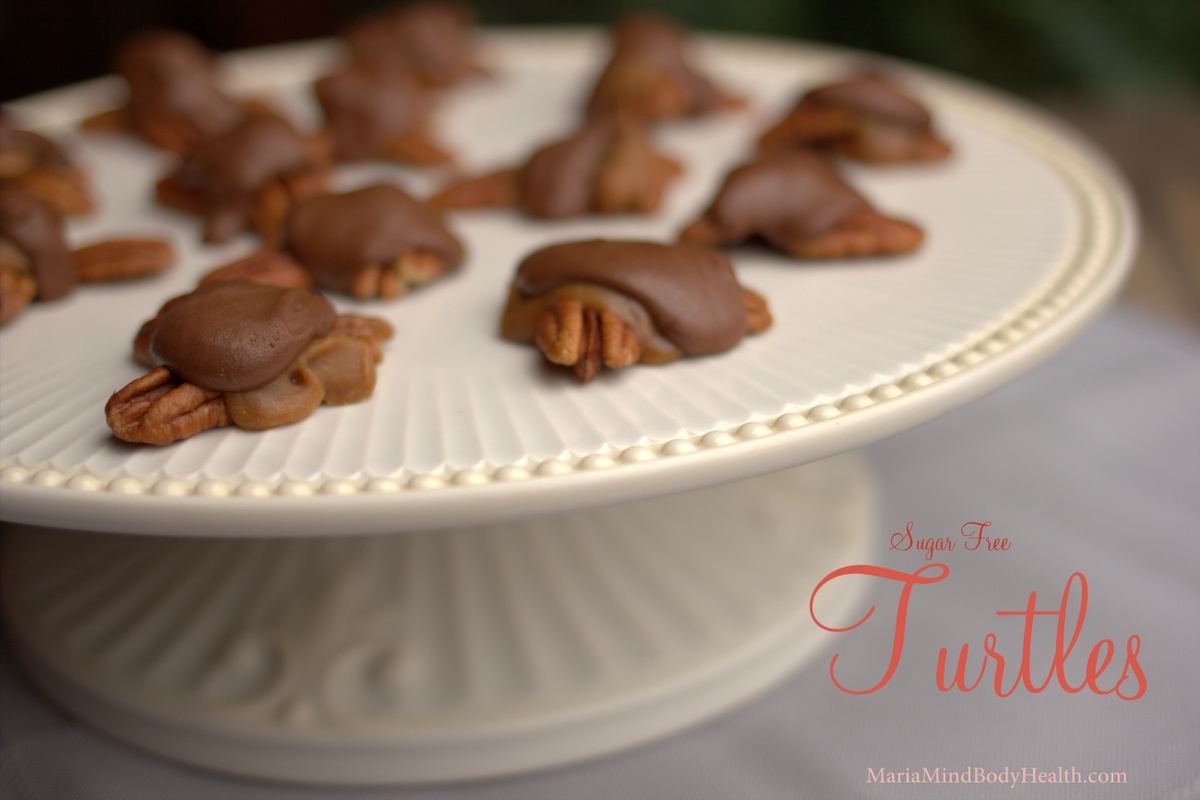 Served with Strawberry "Champagne" which is 4oz of sparkling water, add 4 strawberry tea bags and let it sit in the fridge for 2 days. Sweeten with Swerve to your desired sweetness.
Turtles
Ingredients
1 cup Swerve confectioners
6 TBS organic butter
½ cup organic heavy whipping cream
24 whole pecans
2 ChocoPerfection bars, chopped fine (or homemade "healthified" chocolate)
Instructions
Before you begin, make sure you have everything ready to go - the cream and the butter next to the pan, ready to put in. If you don't work fast, the sweetener will burn. Heat butter on high heat in a heavy-bottomed 2-quart or 3-quart saucepan. As soon as it comes to a boil, watch for specks of brown (this is brown butter....SO GOOD on veggies!). Immediately add the Swerve and the cream to the pan. Whisk until caramel sauce is smooth. Let cool in the pan for a couple minutes, then pour into a glass mason jar and let sit to cool to room temperature. Store in the refrigerator for up to 2 weeks. Once it is cooled a bit (it will thicken), place a TBS onto a cluster of pecans.
Place in fridge to set. Caramel will thicken even more.
Meanwhile, chop the ChocoPerfection bars. Heat in a double boiler until chocolate is melted. Drizzle chocolate over cooled caramel covered pecans. Enjoy!
Notes
NUTRITIONAL COMPARISON (per serving)
Traditional Turtles = 139 calories, 8.1g fat, 0.8g protein, 16g carbs
"Healthified" Turtles = 98 calories, 8.1g fat, 0.8g protein, 3.7g carbs

(79% fat, 5% protein, 16% carbs)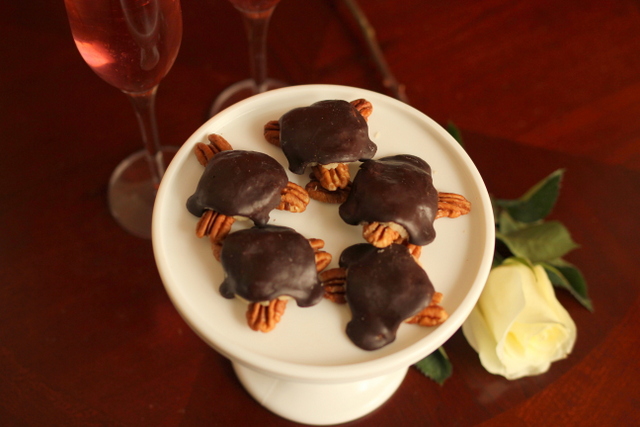 Another Testimony of the Day
Dear Craig & Maria, I have been on your 30 day accelerated plan for 1 week and I am thrilled with the results!!!! I have lost between 6-7 pounds in 1 week! This NEVER has happened before, and Craig is right, I am not hungry or having cravings as long as I stick to the plan.
I didn't believe it at first, but I can honestly say now that this 'way of eating' does work. I have avoided all dairy and don't really miss it at this point. I feel better and am experiencing higher energy levels. I noticed that when I ate a little more than the plan suggests or when I didn't exercise or get all my water in, I gained. I just have to make sure to follow the plan as close as I can now and hope for more shedding of pounds.
I made your chili recipe last night and both my husband & I absolutely loved it! ( He said he didn't even miss all the beans because it was so flavorful and tasty! ) Thank you both for your great advice and meal plans! Danielle
To get started like Danielle click HERE. I'd be honored to help you too!
What a great treat for an after-school snack! Click HERE to find my cookie cut outs!