Sugar-Free Kool-Aid
Testimony of the Day
30 Day Accelerated Testimony: "Hi Maria! I'm down 28 pounds in 5 weeks, thanks to you! I feel soooooo good and never hungry" – Kathya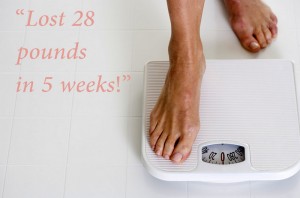 Another Great Testimony!
"Maria, since we last talked, I am down 43 pounds. I am working out and gaining muscle and losing fat. I LOVE eating a Ketogenic diet!! My hubby has hit the 50 pounds gone mark! The other day, we were at the gym and we were warming up and my workout pants were falling down. I had to do bicep curls one at a time because I had to hold the pants up with the other. I need smaller clothes! A GOOD PROBLEM TO HAVE!!! The kids are all doing well and my oldest came off ADHD meds 2 months ago after being on them since the age of 6. He will be 17 in 2 weeks.
If you want to get started on a path to health and healing, click HERE. You will not regret it!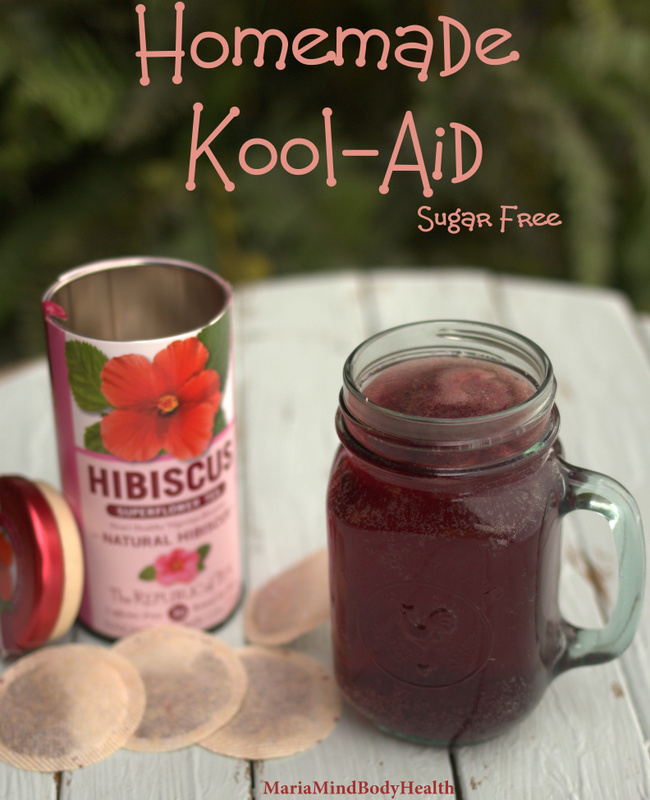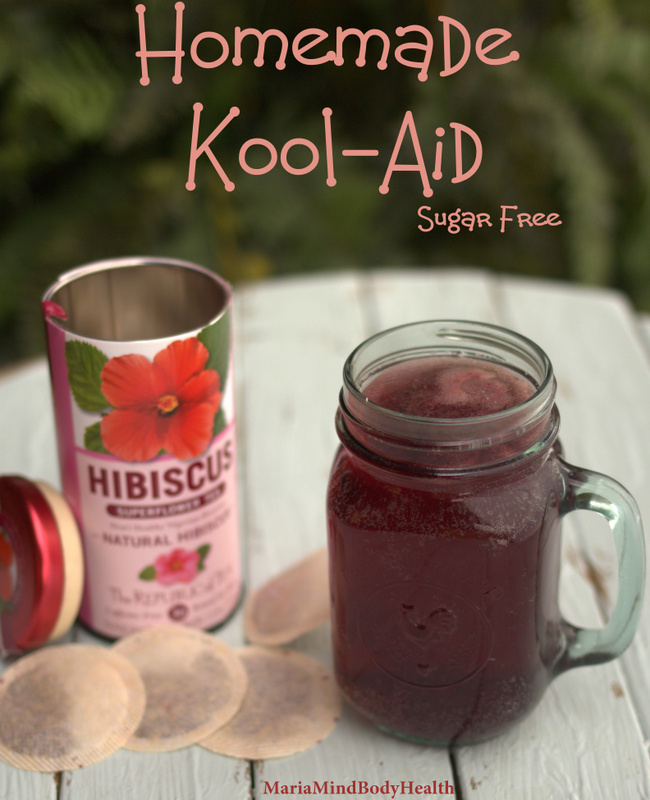 Ingredients in Kool-Aid = Sugar, Fructose, Citric Acid (Provides Tartness), Calcium Phosphate (Prevents Caking), Red 40, Artificial Flavor, Ascorbic Acid (Vitamin C), Titanium Dioxide (For Color), Natural Flavor, Blue 1, BHA (Preserves Freshness)
FOOD DYE: There's good reason to cut the artificial food coloring. They're in almost all processed foods and even some fresh whole foods; fruit growers are now allowed to dip oranges in a carcinogenic red food dye to make them more appealing. We have a natural instinct linking color to freshness, and to entice kids to eat junk. It's not just the hot pink cherries in the Captain Crunch that have these detrimental dyes; cheese, vegetable juice, and yogurt contain food coloring. Did you know cheese should be white?Synthetic dyes cause hyperactivity because it is an excitotoxin, where it over stimulates our dopamine production, but then we don't produce enough; which causes a deficiency. ADD is a symptom of a dopamine deficiency.
Becoming quickly bored with the routine and having a hard time focusing are classic symptoms. People with dopamine deficiencies tend to start a lot of things yet don't finish them. They work on a lot of different things at once. In an ADHD child, low levels of dopamine don't allow the child to focus or attend to anything in the environment, looking very physically hyperactive due to their lack of focus.As dopamine levels in the brain begin to rise, we become excited and energized.
If it gets too high, which usually happens with chemicals like MSG, food dyes and drugs, then the body becomes hyper stimulated by our environment, becoming guarded and suspicious. With low levels of dopamine, we can't focus while with high levels of dopamine our focus becomes intense to the point of focusing on everything as though it were directly related to our situation. Steering clear of these exitotoxins are your best defense for your family!
Kraft, Coca-Cola and other manufacturers already removed artificial dyes from the products they distribute in other countries, but not in America. Nutri-Grain bars in American include Red 40, Yellow 6 and Blue 1, but in Europe, they use beetroot red, annato and paprika for color.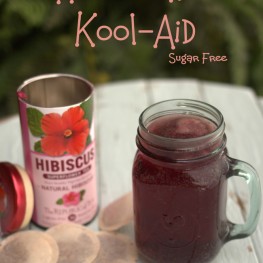 Sugar-Free Kool-Aid
Ingredients
4

bags

tea

hibiscus/strawberry/cherry tea

4

cups

boiling water

4

cups

cold water

2

tsp

citric acid

optional sour flavor profile

Natural Sweetener

to desired sweetness or stevia glycerite
Instructions
Place a tea bags in a large pitcher. Add hot water and allow to steep for 3-5 minutes. Stir in the natural sweetener, citric acid and gelatin if using.

Add the cool water to the pitcher.

Place in fridge to completely cool.

Enjoy.
Nutrition
Calories:
0
|
Fat:
0
g
|
Protein:
0
g
|
Carbohydrates:
0
g
|
Fiber:
0
g
Lemon Juice and Ketosis
Would it shock you to tell you that even lemon added to water takes some of my clients out of ketosis?
It is true, everyone has a different tolerance with carbohydrates and protein. Even caffeine can take clients out of ketosis, which is why I teach you how to test if you are in ketosis in the Keto Adapted class (which you can watch by clicking HERE). It is important to learn YOUR tolerance to different foods.
I LOVE sour foods and drinks like lemon juice but as you know there are carbs in just about everything including lemons. Enter my new favorite product: Vitamin C Crystals (Ascorbic and Citric Acid)!
Ascorbic acid is great for many things but one you may not be familiar with is absorbing iron. I see MANY clients, even men, deficient in iron. If you are taking acid blockers or have a damaged gut, celiac, heavy menstrual cycles, an extreme athlete, or do not eat red meat, you could be low in your fat-oxidation friend: Iron.
Do you crave chewing on ice, have a bit of anxiety, yet low in energy? You could be low in iron. Gluten has many bad side effects, one of which is how well you absorb iron. Iron helps to carry oxygen to the mitochondria of your cells, which is where fat burning occurs.
If you get a hemoglobin test done and it comes back "normal" you could still be having absorption issues, which is why I require a ferritin test for my clients instead. This test shows me if the iron in your body is getting INTO the cells. If for some reason your hemoglobin is "normal" and your ferritin is "low" I would recommend a 100% elimination diet of gluten. If you are working out a lot, eating low carb and still aren't losing weight, I would get your ferritin checked. Losing weight is all about fat "oxidation"… when you inhale you carry oxygen through the hemoglobin to the mitochondria of your cells, where fat is burned. BUT if you don't have any iron in your cells, you aren't getting the oxygen to the mitochondria. Even though iron numbers may come back fine, this means that you are consuming enough iron in foods, but it isn't getting into the cells… which means there is a food sensitivity inhibiting you from absorbing it.
A few things that deplete you of iron:
1. Heavy menstrual cycles
2. Loss of blood (injury/surgery/pregnancy)
3. Food allergy (damaged intestines/leaky gut)
4. Heavy exercise (running)
5. Not eating red meat/sources of iron
Now, there are 2 different types of iron:
1. Heme iron: form of iron that comes bound to heme proteins and is easily in your digestive tract.  (found in Red Meat)
2. Nonheme iron: form of iron not bound to heme proteins, less easily absorbed. (found in spinach and other plant sources)
If you are a vegetarian, I suggest that you pair spinach with foods high in vitamin C (ascorbic acid) to enhance the absorption. Ascorbic acid (vitamin C) forms a complex with iron and chemically modifies iron into a form that your body can more readily absorb. Most people underestimate the power of herbs and spices; things like parsley, dill, rosemary, as well as most spices, have a ton of vitamin C; more than most fruits.
Adding vitamin c crystals (ascorbic acid) helps to change the iron from nonabsorbable ferric iron to the more absorbable ferrous iron.
NOTE: Do not take iron supplements unless directed by a doctor. Too much iron isn't a good thing! But I would be honored to check out your medical lab tests and help you determine if you need to supplement with iron.