Sugar Free Gummies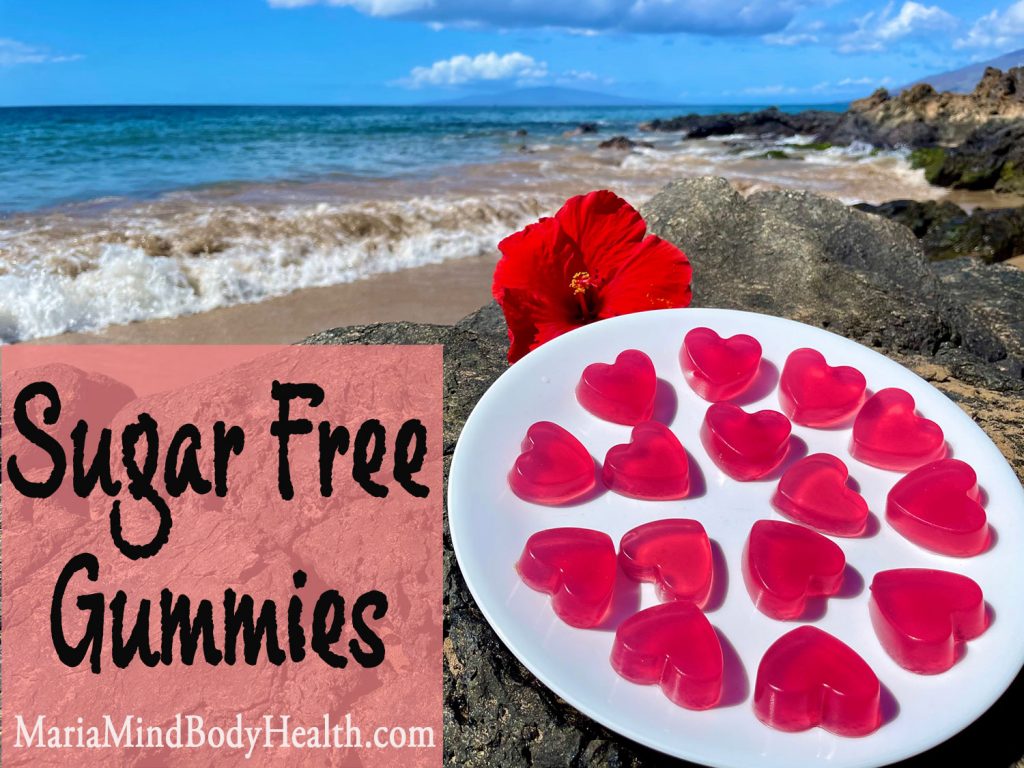 I love to make Valentine's Day special for my boys!
In Hawaii, my kitchen is very small and I don't have a lot of gadgets, but I had to order a cute heart-shaped gummy tray to make sugar free gummies for the boys (as well as myself!).
We all love keto gummies and they are so easy to make!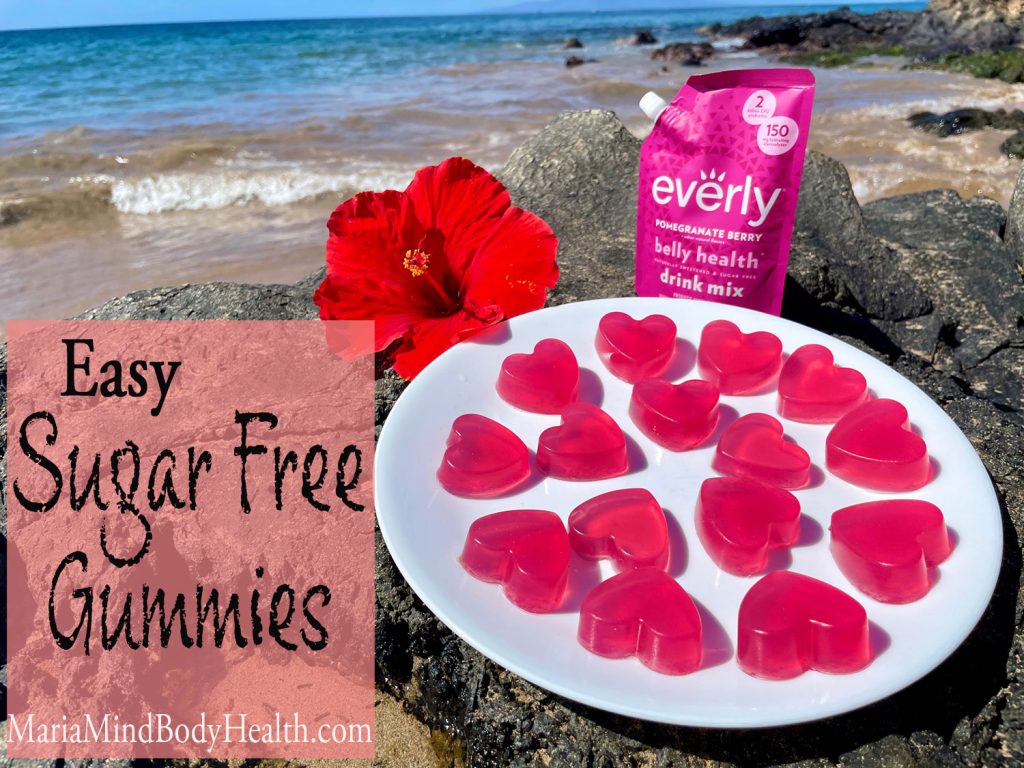 These sugar free Valentine's Day gummies are so easy because of my favorite product called Everly!
A few months ago I mentioned to Everly that I prefer magnesium glycinate for electrolytes and guess what??? They changed their formula to the quality magnesium that is great for our health!
This is just one reason why I LOVE Everly; they truly care about our health!
Everly care so much about our health, they just started a new product called "Belly Health!"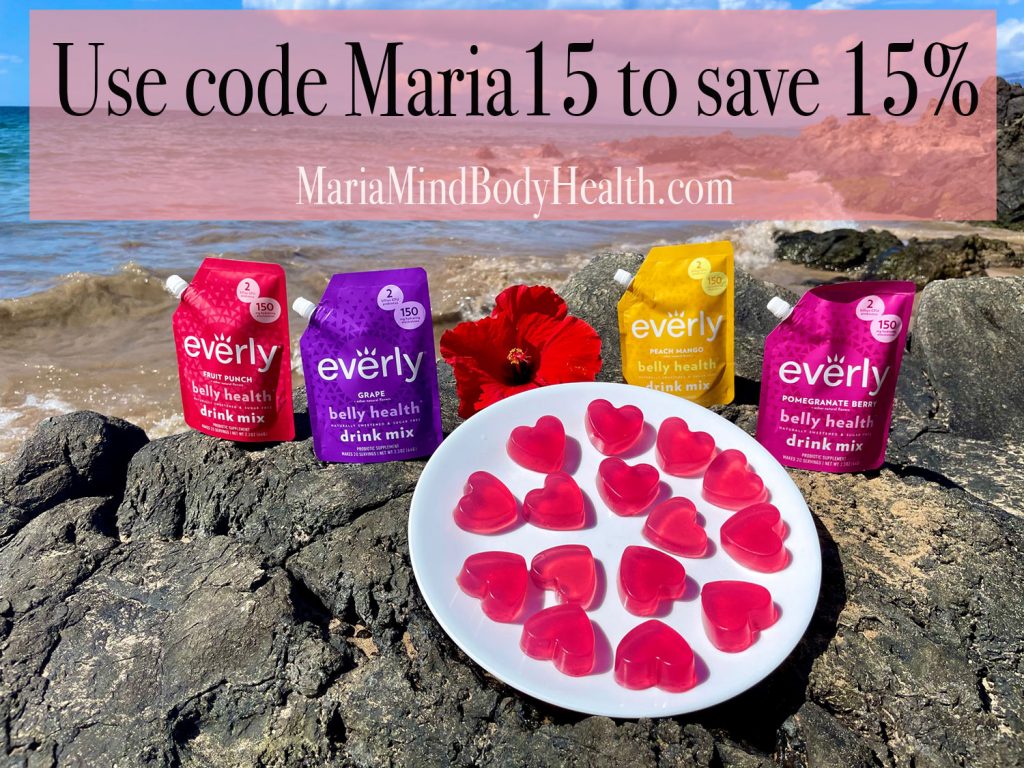 Why I love Everly Belly Health drink mix:
It has l-glutamine which is an amino acid that helps naturally heal the gut!
It is sugar free! Our bellies don't do well with sugar! Everly uses natural, plant-based sweeteners 🌿
Everly Belly Health is loaded with probiotics (2 billion!) ✌️
It is ZERO calories!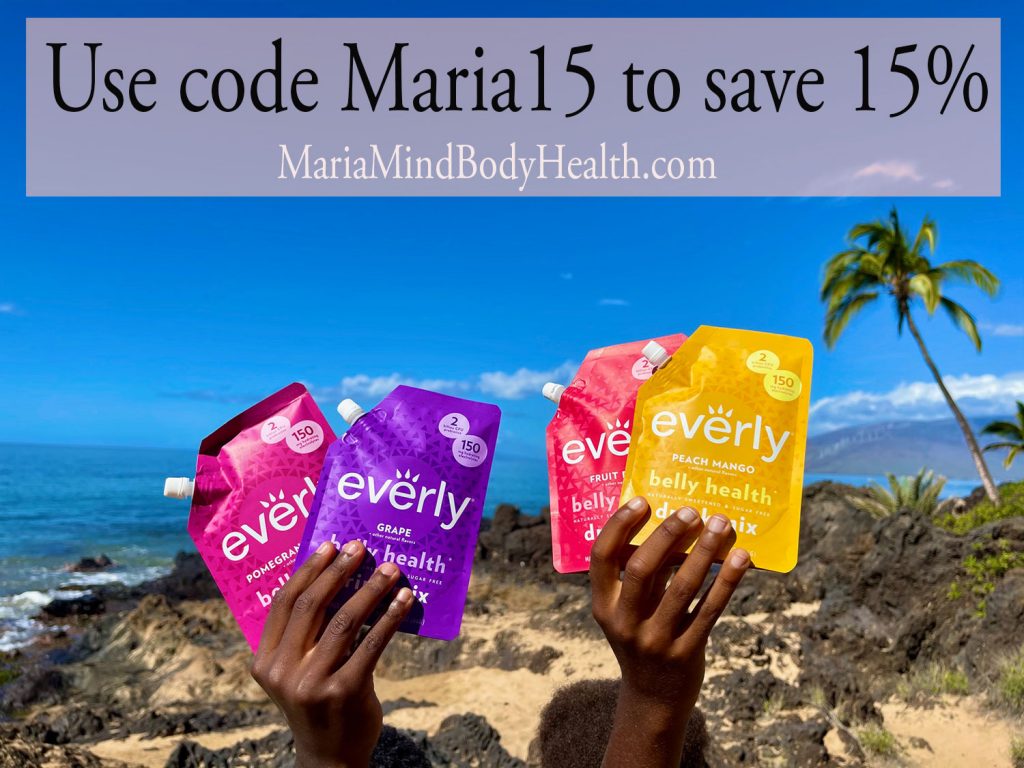 I also LOVE Everly's Hydration line that is FILLED with electrolytes!
Adding in Everly Hydration is extremely helpful when you begin the ketogenic diet because it will help you combat low energy, low moods, constipation and headaches. Instead of adding in carbs for energy, you must think about your diet and energy differently.
Within the first two to four days of lowering your carb intake to below 20 grams a day, you will start showing elevated blood ketones, which marks the start of your body utilizing nutritional ketosis (and lipolysis) and shifting its primary fuel source to fat. However, you might have issues with energy, moods, headaches, or other common "keto flu" symptoms. To combat the symptoms  of keto flu, you first must make sure to keep your water and electrolytes up; this is why Everly Hydration is so helpful. When becoming keto-adapted, your kidneys release much of the salt (and associated water) that they hold onto with  higher-carb diets. You need to add more water and electrolytes (Everly Hydration) to ensure that you don't get dehydrated.
Instead of sugar-filled, food dye Gatorade, have your kids drink Everly Hydration!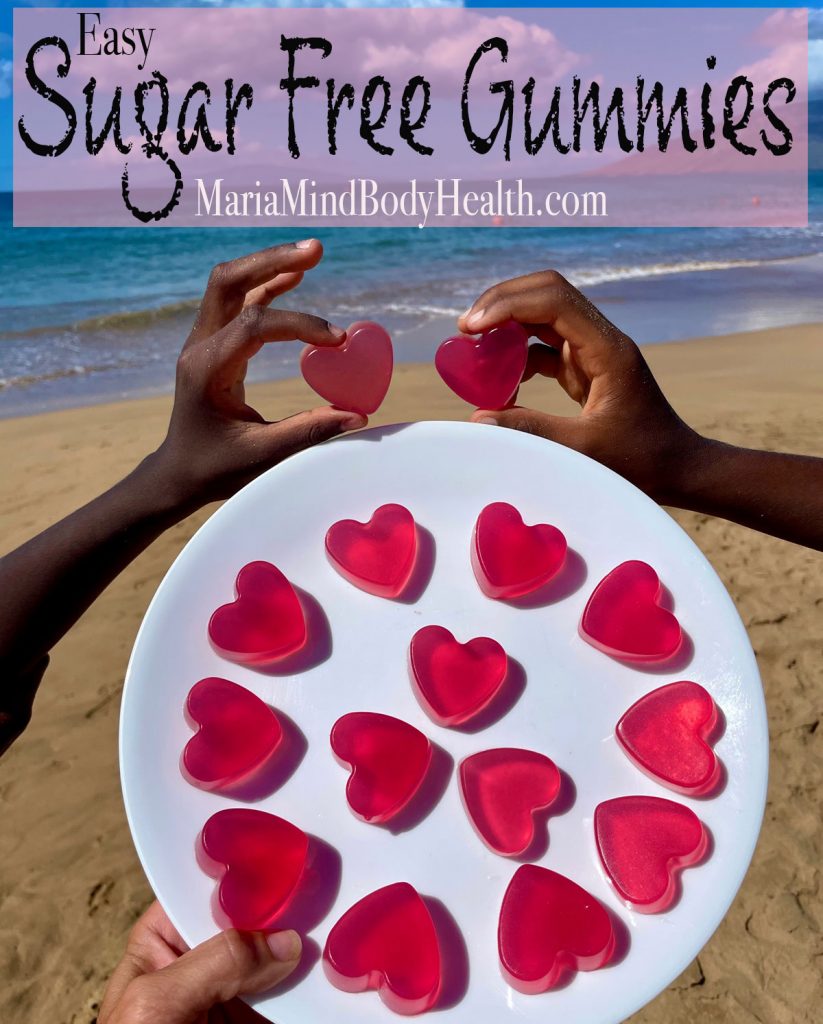 Click HERE to find Everly drink mix! We even pack it with us when we travel! 
Everly is such an awesome and responsive small business they offered my readers a coupon code!
Click HERE to find Everly Drink mixes and use the coupon code MARIA15 to get 15% off your order!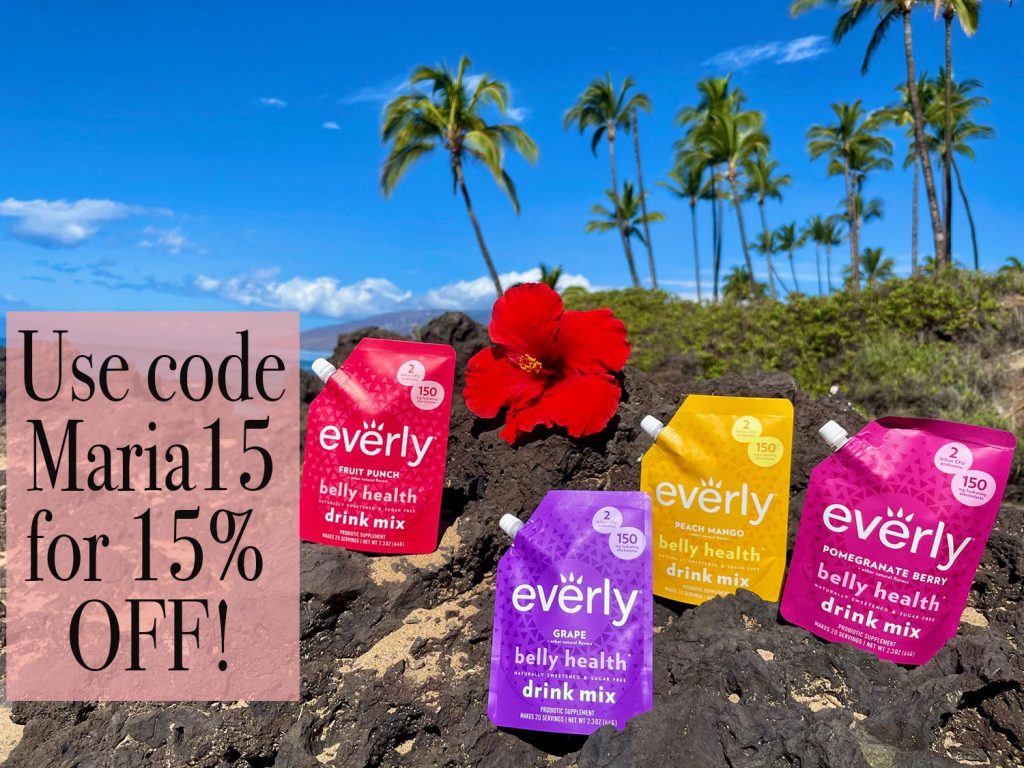 Sugar Free Gummies
Equipment
Instructions
Place the water and Everly in a saucepot (or microwave-safe bowl).

Whisk in the gelatin until dissolved.

Heat the saucepot over high heat while whisking (if using a microwave, place the bowl in the microwave on high for 40 seconds or until boiling.)

Pour into the gummy molds.

Place in the refrigerator until set, about 2 hours or overnight. The longer they sit, the more they will firm up.

Store in an airtight container in the refrigerator for up to 5 days.
Nutrition
Calories:
19
|
Fat:
0
g
|
Protein:
5
g
|
Carbohydrates:
0
g
|
Fiber:
0
g
TESTIMONY OF THE DAY
BRAIN TUMOR TESTIMONY!
BEST testimony I have ever received!!!!! It makes my heart so happy!
"January 14th was our family's 4 year ketoversery. We've literally lost a large adult male… 207lbs gone!!!
No more health issues, no more meds!
Daughters brain tumor hasn't grown. Kids are thriving!
If my carb addicted, bread and potatoes with every meal family can do it you can too!
Thank you Craig and Maria for making this possible with all your amazing recipes and advice. Keto on everyone

❣️

" – Emily
Most people I consult are doing keto totally wrong. Get fast results with the my NEW Keto Packages!