STUFFED TENDERLOIN
If you don't know, I am an avid bow hunter. My dad owned his own plumbing and heating business so he worked ALL THE TIME… I wonder where I get it from:)
Anyway, in order to spend time with him, I started bow hunting and immediately fell in love with sitting in nature while watching the animals.
Someone said I was cruel for doing this (on Facebook) but honestly, it is the most humane way to feed my family. The animal lived a beautiful life gallivanting around in my woods with yummy acorns to eat, as well as my lovely flowers they always nibble on! PLUS, the majority of the time, I sit in a tree stand to watch the animals. It isn't about killing, it is about celebrating nature.
There is something in nature called a Limiting Factor. This is when a herd gets so large, things such as cars hitting deer, starvation because of lack of food, harsh weather, and hunters help thin the herd. We have so many deer in our area that I am just one tiny blip in this Limiting Factor. Next time you hit a deer with your car I bet you will wish I hunted in your area.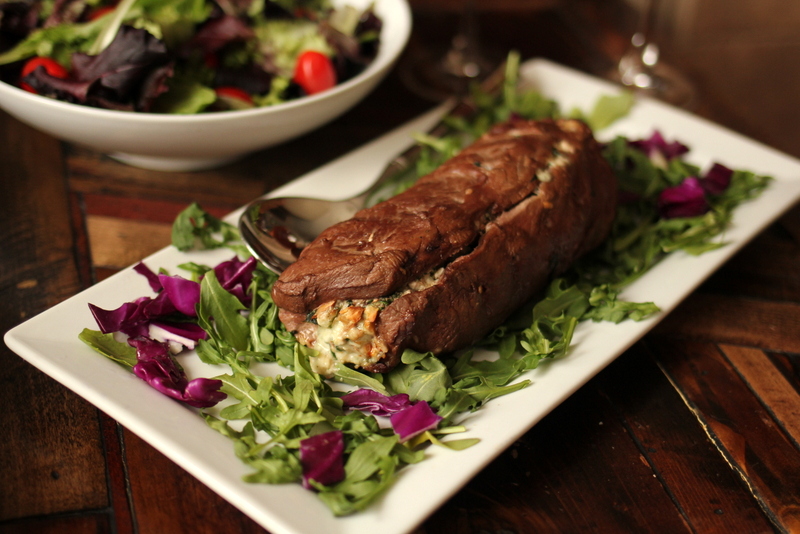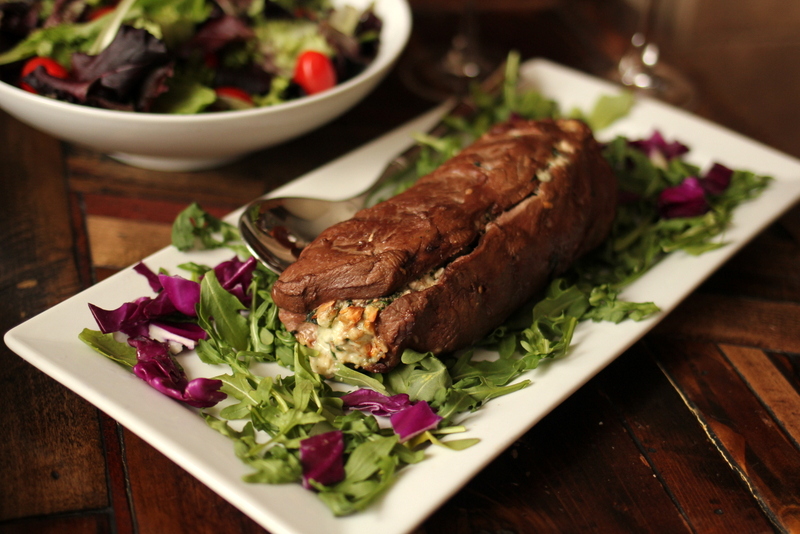 My dad is not only an amazing hunter and business man, he also is a great cook! He made this for me with venison tenderloin. This was SOOOO amazing!
STUFFED TENDERLOIN
2 lb venison or pork tenderloin
1/2 cup gorgonzola cheese
1/2 cup feta cheese
2 cloves minced garlic
2 tbs finely crushed almonds
1 tsp finely chopped onion
1/2 tsp Celtic sea salt
1/2 tsp freshly ground pepper
Preheat grill. Make pocket in tenderloin. In a medium mix bowl mix the Gorgonzola, feta, garlic, crushed almonds and onions. Stuff the cheese mixture into the pocket. Seal the meat shut with skewer. Salt and pepper the meat. Grill to desired done-ness. Makes 8 servings.
NUTRITIONAL COMPARISON (per serving)
Traditional Stuffed Loin = 194 calories, 6.2g fat, 28.8g protein, 2.9g carbs, 0g fiber (2.9 effective carbs)
"Healthified" Stuffed Loin = 194 calories, 6.9g fat, 29g protein, 1.7g carbs, 0 fiber (1.7 effective carbs)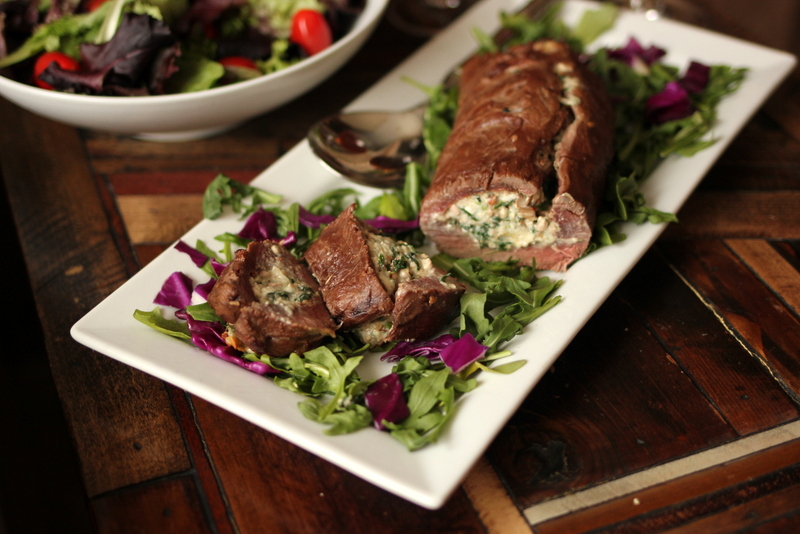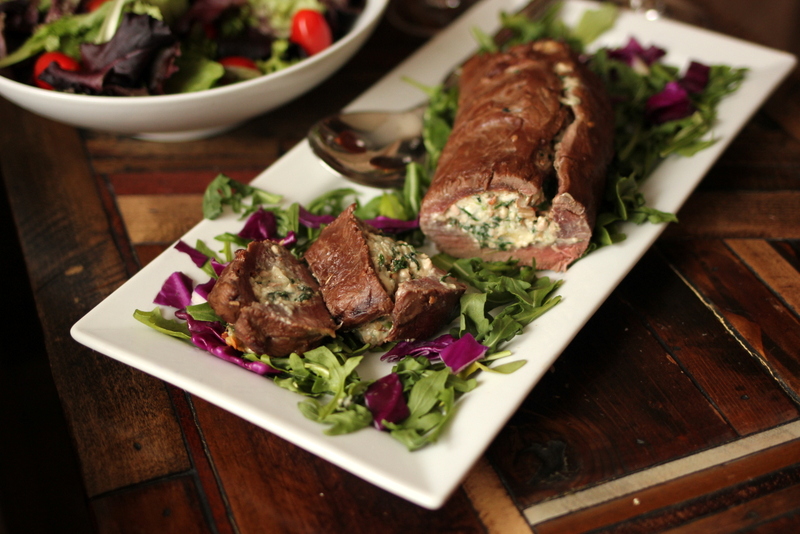 Testimony of the Day
"Hi Maria! I want to thank you so much for helping me! Here are photos of before and after eating your way of soy free, gluten free,  and eating locally and real food.  The picture doesn't show all the gastrointestinal, pain and general icky feelings that disappeared as well! I can't thank you enough."
To get started on your "after" photo, click HERE! You deserve to feel and look the best you can!