Speaking at the Rosamond Cifford Zoo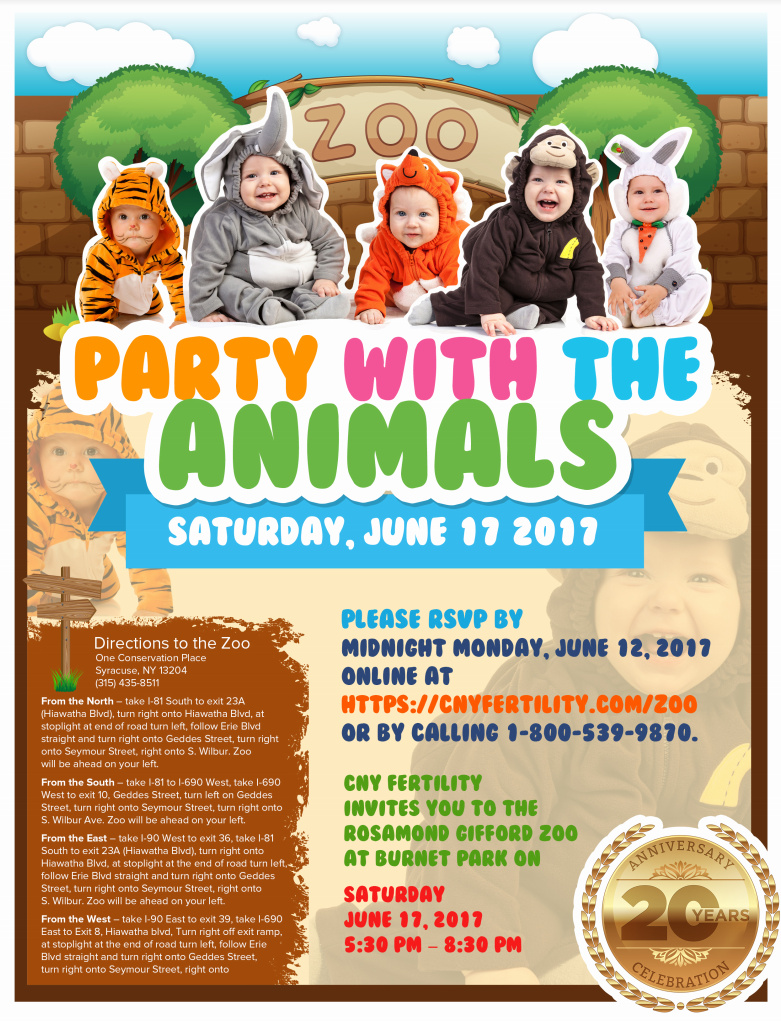 I'm so grateful to have such amazing opportunities to speak at companies at health events. Most of the time my speaking engagements are private but The CNY Fertility clinic is so generous they wanted you all to be invited too!
Want to join me at the Rosamond Cifford Zoo in Syracuse New York? I will be speaking there on Saturday June 17th!
If you would like to come, please RSVP at cnyfertility.com/zoo or by calling 1-800-539-9870.
I hope to see you all there!
To find out more information check out: https://www.cnyfertility.com/zoo/
TESTIMONY OF THE DAY
 "Dear Craig and Maria, I just wanted to say thank you for all the time and energy you devote to the ketogenic lifestyle, so someone like me can benefit.  In 2013 I was diagnosed with breast cancer.  After chemo and radiation, my body was beat.  The chemo nearly killed me when it attacked my lungs, and I was placed on 120mg of prednisone per day.  I gained weight like no ones business and felt horrible.  It took months to get off it.  In 2014, I had to have a total hysterectomy because of crazy cells in my uterus. Hello HOT Flashes and menopause…at the age of 44.  In 2015, I took some control of my life and went low carb.  It was working, but my thyroid was a little pesky and after several biopsies, it was removed. I had thyroid cancer.  I also have hashimotos hypothyroidism.  I was let to believe that a thyroidectomy would make me feel so much better.  WRONG! My weight climbed again and this time, I could not get it off.  My oncologists encourage me to lose weight because my breast cancer is hormone driven, estrogen and progesterone positive as well as a nasty one called HER2/neu, which makes it very aggressive.  Fat cells store the hormones, so the less fat I am, the less chance these hormones will try to kill me again. They offer NO solutions, like it's a "just do it" thing.  Attempts and fails made me depressed and anxious and I gained MORE weight.
Then I found YOU!! I've lose weight, I'm the lowest I've been in over a year. I don't ache anymore. My head is clearer. I sleep better. My energy is slowly coming back. I've been able to stop taking antidepressants.  I have a new lease on life and feel like I'm going to be able to lose 40lbs and feel like ME again!! THANK YOU, from the bottom of my heart!! Please keep smiling and doing what you are doing, because it matters." – Barbra
Get started on your path to healthy healing today! Click HERE to get started!