Sous Vide Bacon and Gruyere Cheese Egg Bites
It is hard to find bacon without sugar and when you do it is VERY expensive! That is why I order Butcherbox bacon! It is sugar free and it is mailed to my front door!
If you LOVE bacon like my son does, you are going to want to check this out!
Butcherbox is doing a special deal when you sign up now!
If you're an existing ButcherBox member I've got deals for you too.
Skip the stores with all the temptations and get quality food mailed to your front door!
Click HERE to access member deals and specials. You'll find exclusive and limited time offers as well as new product launches like lobster, ground bison, seafood sampler, cast-iron favorites, their legendary bacon blast (10 packs of bacon for just $5/pack), and so much more. Their member deals are constantly changing so be sure to click HERE!
It is hard to find bacon without sugar and when you do it is VERY expensive! That is why I order Butcherbox bacon! It is sugar free and it is mailed to my front door!
If you LOVE bacon like my son does, you are going to want to check this out!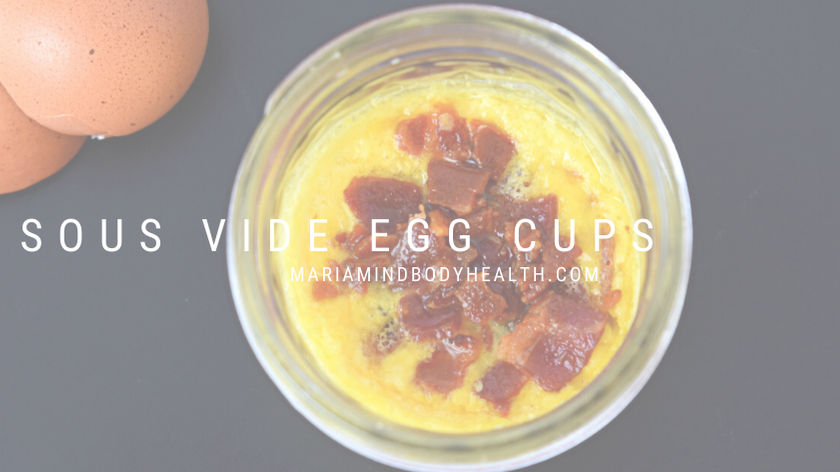 We all get busy sometimes and it is nice to have keto or carnivore options available when away from home, however most of the time, the foods that sound harmless, really can set you back! For example, Starbucks have Sous Vide Egg Bites with Bacon and Gruyere cheese and they sound like a harmless option, however, they maltodexerin, corn starch and rice starch! I have written about maltodexterin many times. It is found in Stevia in the Raw, Splenda, and even some supplements (that is why I have my favorite quality supplements listed HERE)! Sugar has a glycemic index of 52; maltodexterin is 110! So you can see how things like Starbucks Sous Vide Egg Bites can really set you back on your health goals!
About a year ago I was gifted a sous vide machine and it sat in my pantry for many months until a male phone client begged me to write a sous vide cookbook. Sous vide is a way of cooking food that provides a PERFECT cook all the way through while infusing flavor. A few years ago I watched a fantastic movie called Burnt based off this way of cooking. Bradley Cooper is the main character who only has 2 Michelin stars and with the help of his sous chef is able to discover this way of cooking in order to create perfectly cooked food. After the movie I was intrigued with sous vide cooking but I was always afraid of using it because I didn't like the idea of heating foods in plastic bags. However, one day Craig mentioned he found sous vide bags that were made from a glass material instead of plastic (click HERE to find the glass-based sous vide bags).
Here is a video on how to use your Sous Vide Machine:
If you do not have a Sous Vide machine but would like to make these delicious egg cups, you can place the mixture into a well greased 6-well muffin tin and bake in the oven at 350 degrees F for 20 minutes or until eggs are set and cooked though.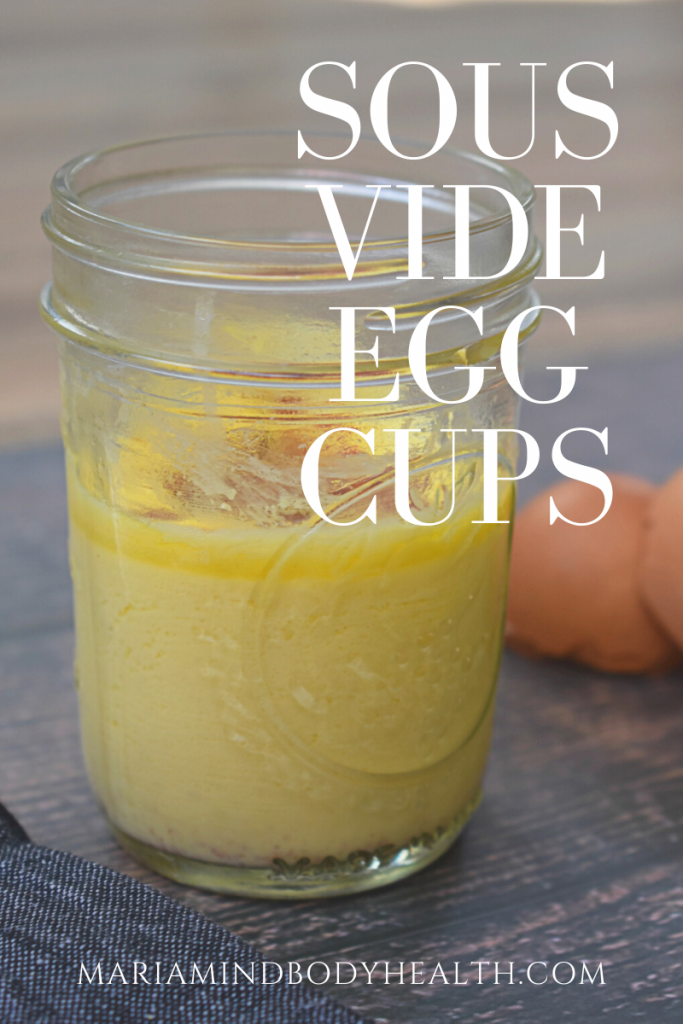 This recipe for Sous Vide Bacon and Gruyere Egg Bites would be considered Carnivore Level 3. To learn more about Carnivore Levels as well as meal plans for carnivore, check out my new Carnivore ebook!
If you would like to make a difference and support a small family rather than making a minuscule sale for a large company, I am happy to announce that you can now get my books as a high quality ebook that works on any platform (all done by my wonderful husband!). This is an ebook format that works on any computer or mobile device. It is a beautiful pdf that has all the full color pages and layouts as the printed books with click-able table of contents and searching capabilities. This is extremely useful when trying to find a recipe. These books are much higher quality than the ebook platforms (kindle, apple). Plus, most of the profits don't go to Amazon or apple!
Thank you for your support!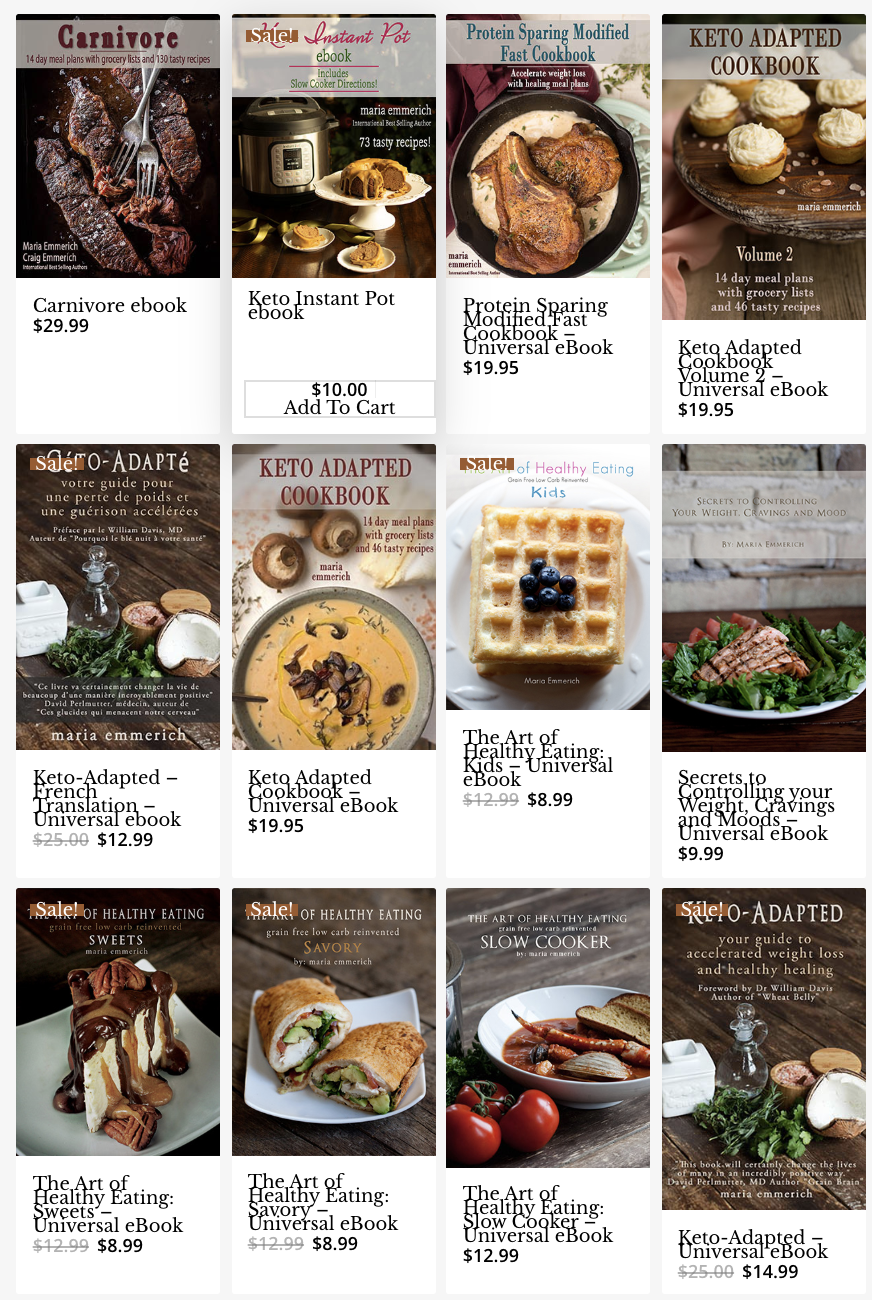 Sous Vide Bacon and Gruyere Cheese Egg Bites
Ingredients
6 eggs
4 tablespoons cream cheese
½ cup Gruyere cheese shredded
¼ teaspoon Redmond Real salt
4 pieces cooked bacon (or ham)
Instructions
Set your sous vide for 167 degrees. While the Sous vide heats up, place the eggs, cream cheese, ½ cup Gruyere cheese and salt into a blender and purée until smooth.
Grease 4½ pint wide-mouth mason jars with butter or bacon fat. Crumble a piece of bacon into each jar.
Pour egg mixture into jars. Wipe the rim of the jar to make sure it is clean, then place the lid on the jar. Place jars into the sous vide. Once the sous vide has reached 167 degrees cook eggs for about 35 minutes or until the eggs are completely set.
Once the eggs are set, you can serve directly from the jars or store extras in the jars for easy breakfast on-the-go!
Notes
Nutritional Information:
307 calories, 23g fat, 20g protein, 1g carbs
TESTIMONY OF THE DAY
"Thank you Maria!!! I want you to see what you have done for me personally…I attach photos.
I have been on Otezla for over a year (it does not control the flares and is 3k a month) and makes me nauseous daily. I also take shots every 2 weeks of Dupixent (again no change, never got better, but never got worse 3k)!
I asked you during one of your live videos on your paddle board if Carnivore level 1 would help me. You said yes but I should add a few natural supplements daily. So I did! After 3 weeks..you can see the change!
I see my dermatologist this coming Monday and I'm bringing my bottle of my natural supplements in." Susan H.
Most people I consult are doing keto totally wrong. Get fast results with the my NEW Keto Packages!