Testimony of the Day
From a phone client who is a bodybuilder and was stuck at a plateau:
"Good morning!! I have great news!! Even though I am still waiting for the results from my blood work I weighed myself this morning and I lost 3.5 pounds since Wednesday!! I don't know why I wasn't losing weight before I haven't changed anything. I have been feeling great too, I don't think I've had anxiety at all this past week!! Thank you!!" Jessica

If you want to get past your plateau, click HERE to get started!  You deserve it!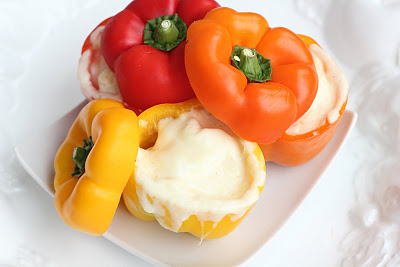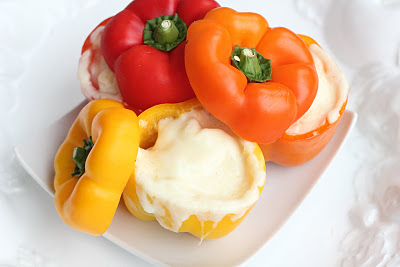 3 whole bell peppers
1/4 cup coconut oil, divided (or butter)
Celtic sea salt and pepper to taste
12 medium shrimp – peeled, deveined and chopped
1/8 cup chopped fresh basil
2 cloves garlic, chopped
1/4 cup broth (chicken or other)
1/2 cup freshly grated Parmesan cheese, divided
Optional: Capers for garnish
Preheat oven to 350 degrees F. Scoop out the flesh of the peppers; set aside.
Heat 1/4 cup coconut oil or butter in a large, deep skillet over medium-high heat. Saute shrimp, basil, and garlic until shrimp turns pink, about 1 minute. Season with salt and pepper. Pour in broth, and cook 5 minutes.
Transfer to a large bowl, and mix in 1/4 cup Parmesan cheese. Stuff mixture into pepper shells, and sprinkle top with remaining Parmesan cheese. Bake in preheated oven for 30 to 40 minutes, or until peppers are tender. Makes 3 servings.
NUTRITIONAL INFORMATION (per serving):
Shrimp Sandwich = 490 calories, 29g fat, 9g protein, 49 carbs, 1g fiber
"Healthified" Shrimp = 235 calories, 23g fat, 9g protein, 9 carbs, 3g fiber