Another great testimonial about this lifestyle.  
"I started yo-yo dieting and exercising when I was 8 years old even though I was a slim child with no genetic tendency towards being even slightly overweight!
I had started baby ballet a few months prior and was so gifted a dancer that in just a month I was moved to the advanced ballet class with the older girls and was (apparently) even better than all of them.
My ballet teacher who was once a prima ballerina was so impressed by my ability that she pulled my mom aside and I had the ill luck to have overheard this conversation. She told my mom that if I continued to dance that I would someday be a prima ballerina assoluta. (I had to look up this definition when I got much older  but at 8 years old I had no idea what kind of compliment I was being given). But THIS I remember…she said that for me to be a ballerina I would have to go on a strict diet because I was not a 'skinny' girl. That actually my (slim) frame was not ideal for ballerinas and it would hold me back. The ballet world would think I was too 'fat' and my body was not ideal.
There. My life was changed at that moment. I started a lifelong struggle with body image at that moment that I heard I was too fat. And even though I stopped dancing only 2 years later, the dieting and exercise continued. I would do 45 minutes of aerobics and toning in my room with my door closed and I was only 8 years old.
I never had an eating disorder but I was definitely obsessed with my weight. My eating was either feast or famine because I could never stick to a real diet. I had no concept for what was healthy and what was right. I went about 'dieting very blindly. And because I could never stick to an actual 'diet' i actually started gaining weight. All the feasting was catching up to me which made me try more starvation diets only to feast later on. Because i never lost weight and I would hide my binge eating, my mom never knew how obsessed I was with my weight and my body. No one knew. It was my own secret.
To make a long story short, everyone in my family was thin except for me…which made me even more obsessed.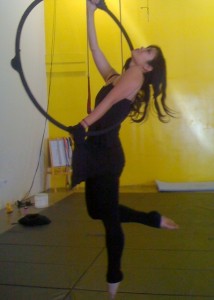 I have been on every diet I can think of and have been to countless nutritionists with little success. I was really at the end of the line and I always felt trapped in my body. I'm an emotional eater and have a major sweet tooth. Once I start I can't stop. I once went on a sugar binge that lasted almost a year. I felt like crap every single day!
Then one day, I had the good fortune to meet Maria who really understood me and my background! She showed me a lot of compassion and I knew she really cared about helping me.
She mapped out a great eating plan, but more importantly recommended supplements to curb my moods and emotions–which was at the crux of my emotional eating.
Since then, I have bought every one of her cookbooks. I feel very educated about health and eating and can consciously make the right choices.
By the way, I have made almost every one of her desserts and ate it guilt free!! But I slowly stopped craving sweets altogether. When you don't deprive your body of something, it stops craving it.
Now, I am healthy at 5'6″ and 117lbs and am no longer dieting or going crazy about my weight and body which had consumed the better part of my life. I can live and enjoy life the way I was meant to…something I haven't felt since baby ballet.
Thank you Maria. You are a superstar and life changer….and forever my go-to gal. I love you!!!!" Romy J.
Click HERE to get your 30 day meal plans and start your transformation!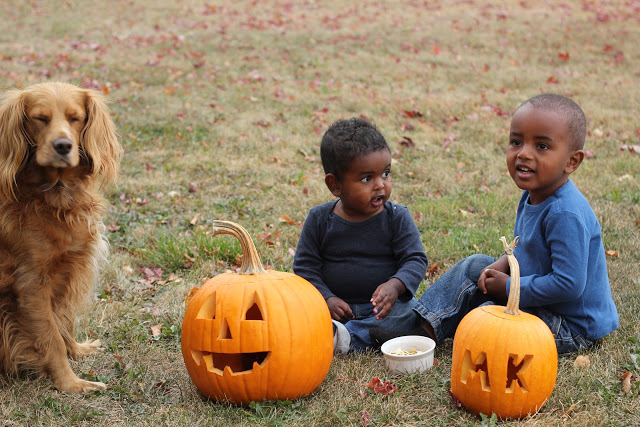 This was the first time the boys experienced carving pumpkins! It was so fun watching their reactions of the whole process of digging out the guts. I was right about my assumptions… Kai loved it (and wanted to eat it!) and Micah wanted to wash his hands after every scoop!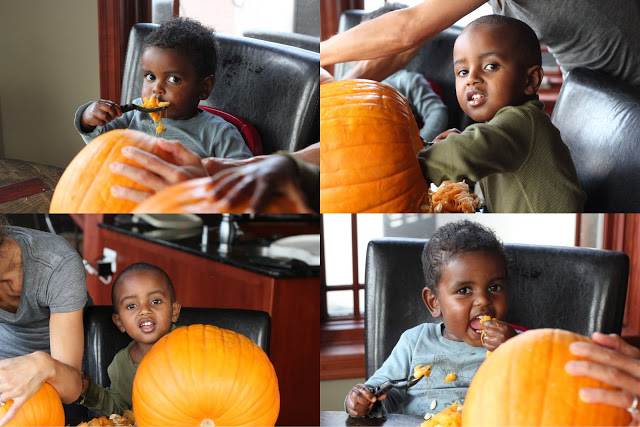 My dad's favorite Christmas cookie is the Italian Wedding Cookies. I thought… hmmm, we can make these into cute little pumpkins!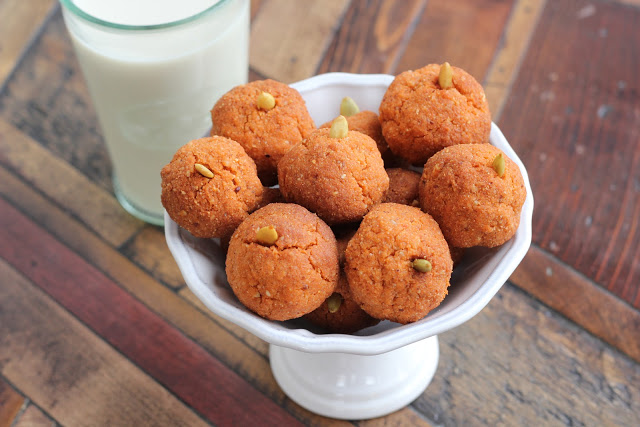 "HEALTHIFIED" PUMPKIN BALLS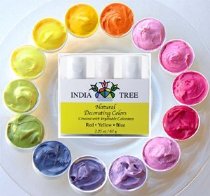 6 TBS
 coconut flour
1/4 tsp Celtic sea salt
1 tsp pumpkin pie spice
1 cup chopped pecans
2 tsp vanilla
Natural orange food coloring
Pepitas (shelled pumpkin seeds)
Beat butter with powdered sweetener, add flours, salt, pumpkin pie spice, nuts and vanilla and mix well. Roll into balls about a tablespoon in size. Place a pepita into the top of each cookie for the "stem". Bake at 300 for 15-20 minutes. Makes 48 cookies.
NOTE: Not all coconut flours are created equal. My suggestion is to bake one cookie first. If the cookie flattens too much and doesn't look like a pumpkin, add 1 TBS more of coconut flour and try again until you get a nice round pumpkin shape.
NUTRITIONAL COMPARISON (per cookie)
Traditional Cookie = 74 calories, 6.2g fat, 0.6g protein, 5g carbs, trace fiber (5 effective carbs)
"Healthified" Cookie = 65 calories, 6.2g fat, 1.1g protein, 1.4g carbs, 0.8g fiber (0.6 effective carbs)