Protein Sparing Slow Cooker Sloppy Joes
Do not miss this deal FREE GROUND BEEF FOR LIFE!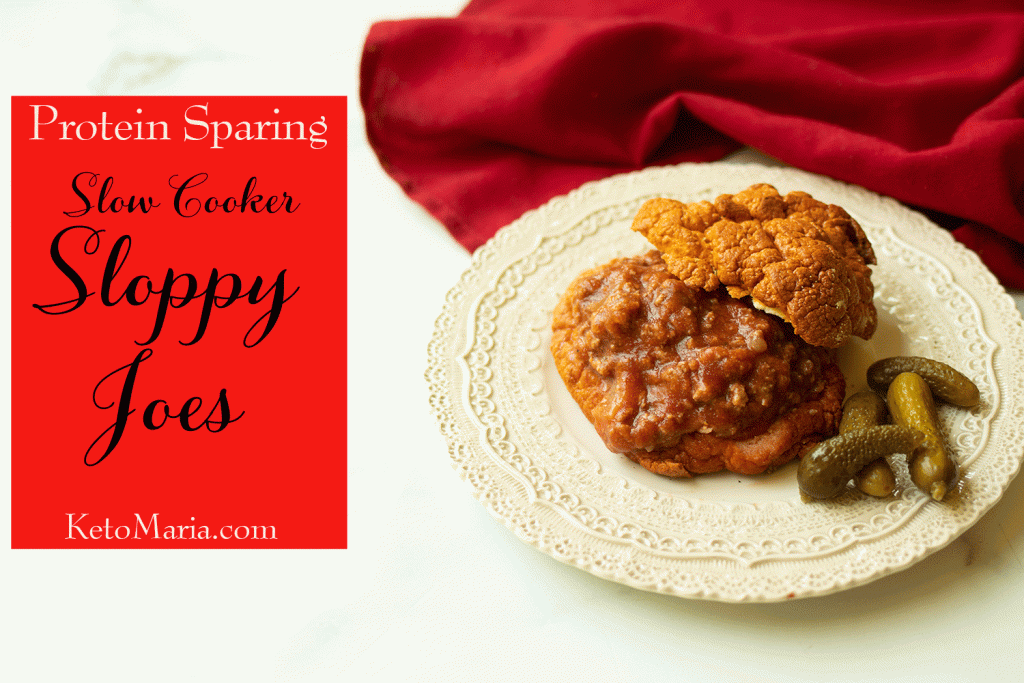 I grew up on Sloppy Joes! It is still one of my favorite dinners; I just make it a little differently now.
I cut the sugar out of the sloppy joes by using Primal Kitchen Ketchup instead and serve the sloppy joe meat in my protein sparing bread or sometimes I wrap them in lettuce. My whole family enjoys my protein sparing Sloppy Joes!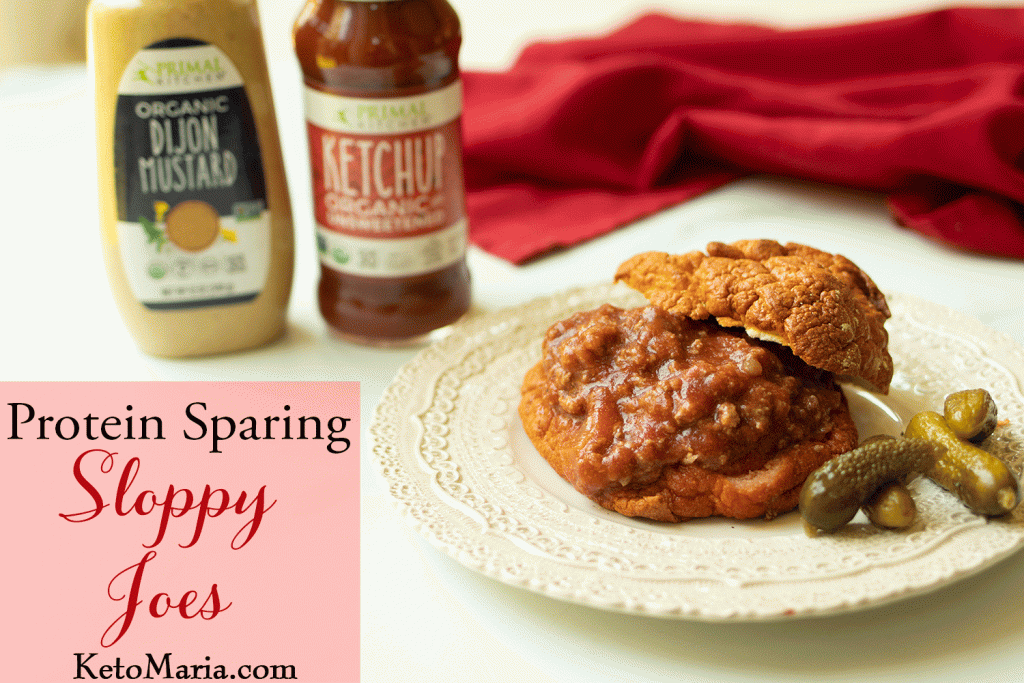 If you do not have a slow cooker, you can make my protein sparing Sloppy Joe recipe on a stove top. The reason I love making my protein sparing Sloppy Joes in a slow cooker is because I can quickly put all the ingredients into the slow cooker and let the slow cooker do the cooking. I can go outside and enjoy nature.
Making my protein sparing Sloppy Joes in a slow cooker is awesome for busy families that have kids in after-school activities because the slow cooker keeps the keto Sloppy Joes warm and each family member can open the slow cooker to eat when they get home from activities.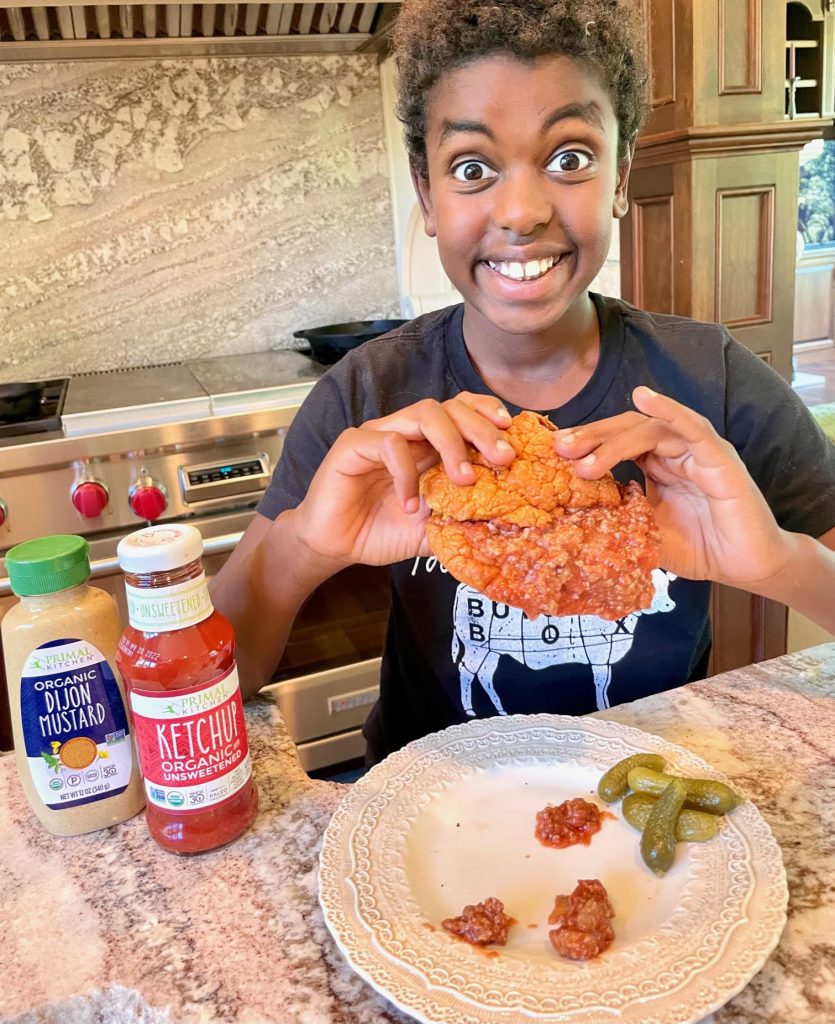 My recipe for protein sparing sloppy joes is so easy! I love that all I have to do is open a jar of Primal Kitchen Ketchup and a bottle of Primal Kitchen Dijon mustard and toss the ingredients into a slow cooker!
Primal Kitchen Ketchup has the most delicious tomato flavor! I can't believe I ever liked traditional ketchup which just seems like a sugar bomb to me now. I love adding Primal Kitchen Dijon Mustard in my protein sparing sloppy joes. Their Dijon mustard gives the sloppy joes the most delicious flavor! You are going to love this protein sparing recipe!
Primal Kitchen is SO generous that they are doing a special discount for all of my readers! Use code: Maria for 20 % off!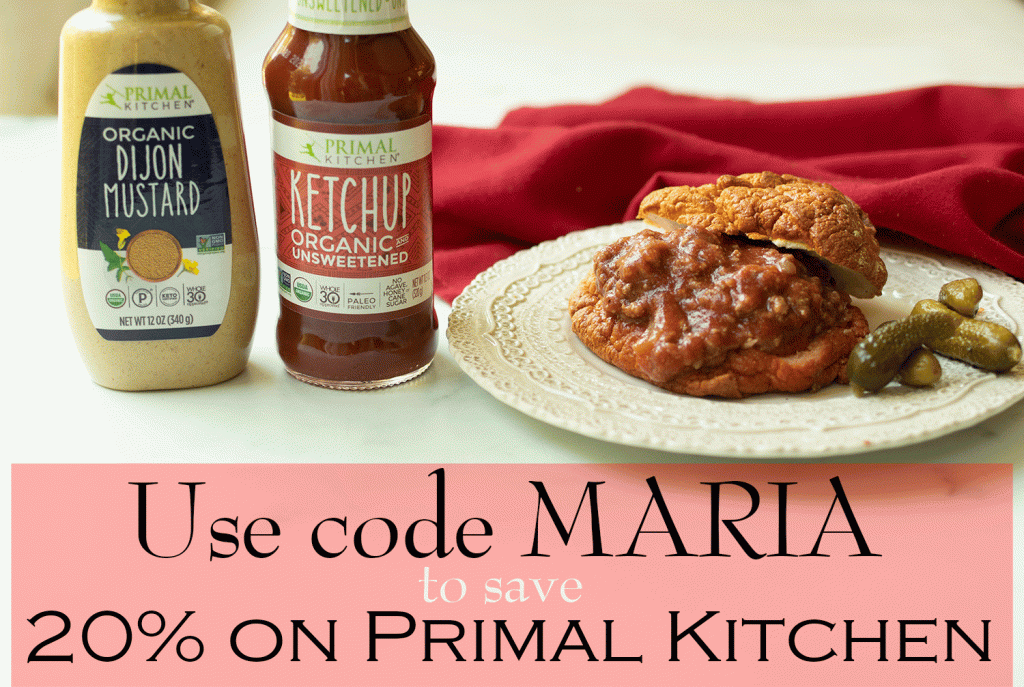 Click HERE to learn more about Protein Sparing Modified Fasting.
Protein Sparing Sloppy Joes
Ingredients
2 tablespoons onion, chopped
1 stalk celery, chopped
1 clove garlic, minced
½ cup Primal Kitchen Ketchup
½ cup beef broth
1½ teaspoonsstevia glycerite (or a few drops of monk fruit)
1½ teaspoon apple cider vinegar
½ teaspoon Primal Kitchen Dijon mustard
½ teaspoon Redmond Real salt
⅛ teaspoon ground black pepper
FOR SERVING:
Butter lettuce leaves
Mini Dill Pickles
Instructions
Place the ground beef, onion, celery and garlic in a 6-quart slow cooker. Stir in all of the remaining ingredients.
Cover and cook on high for 3 hours or on Low for 6 hours, until the beef is cooked through. Stir about 1 hour into cooking to crumble the beef. After 3 hours or until beef is cooked through and no longer pink, open the cover and turn to low. Allow the liquid to thicken for 1-3 hours. Taste and add seasoning or more natural sweetener if desired.
Meanwhile make the protein sparing buns or prepare the lettuce leaves for serving.
Serve sloppy joe mixture in protein sparing buns or wrapped in lettuce leaves. Serve with mini dill pickles if desired.
Store in an airtight container in the fridge for up to a week or in the freezer for up to a month. To reheat, place in a stockpot over medium heat, stirring occasionally, for 5 minutes or until heated through.
Notes
Nutritional Information:
226 calories, 7g fat, 32g protein, 5g carbs, 0.2g fiber
P:E Ratio 2.7
TESTIMONY OF THE DAY
"There's keto and then there's keto the Emmerich way.
The photo on the left is a couple months before I started keto. That is what they call endo belly. I have Endometriosis, Celiac and Leaky Gut Syndrome. I developed candida overgrowth on top of these 3 autoimmune conditions and was a major carbie.
I was also really sick and had loads of inflammation on top of anxiety. I started low carb, later keto but a higher fat, moderate protein and net carbs type of keto and while it helped tremendously with my autoimmune conditions, it wasn't a fix all.
I later stumbled upon Maria Emmerich and realized she had an entire community. I was warned it was very strict. lol! But it's just what I needed! I started following the Emmerich's way of keto in November and cannot tell you how much my life has changed for the better. I've even gone through their amazing keto courses on Keto-Adapted.com and it's been the best investment.
This way of keto is definitely different than other protocols but it's science based and so point on. Trust the process! It really does work. I even have my hubby eating and enjoying many of the meals I whip up.
Starting weight: 140'ish
Goal weight: 120
Current weight (maintaining): 110
Autoimmune conditions: In check and rarely any flare ups.
Thank you Maria Wojcik Emmerich Craig Emmerich for all your hard work with this amazing community. Appreciate it!" – Charity
Most people I consult are doing keto totally wrong. Get fast results with the my NEW Keto Packages!