Protein Sparing Orange Sweet Rolls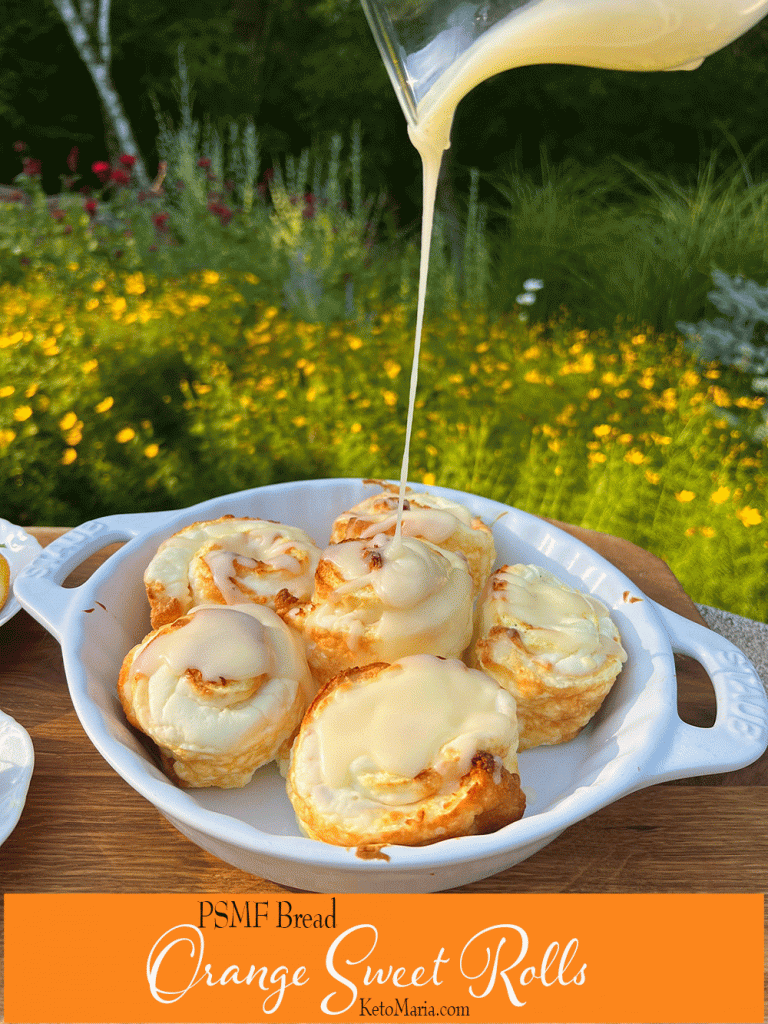 I recently had a phone client named Amy mention on one of our calls how she remembers Pillsbury Orange Sweet Rolls. Amy and I have had many phone consults and she is even joining me on my Keto Italy trip of a lifetime next June (click HERE to learn more!)
As we were talking, I said, "Amy, I am going to create a Protein Sparing Bread Orange Sweet Roll just for you!" Amy loves my protein sparing bread so I know she will love these!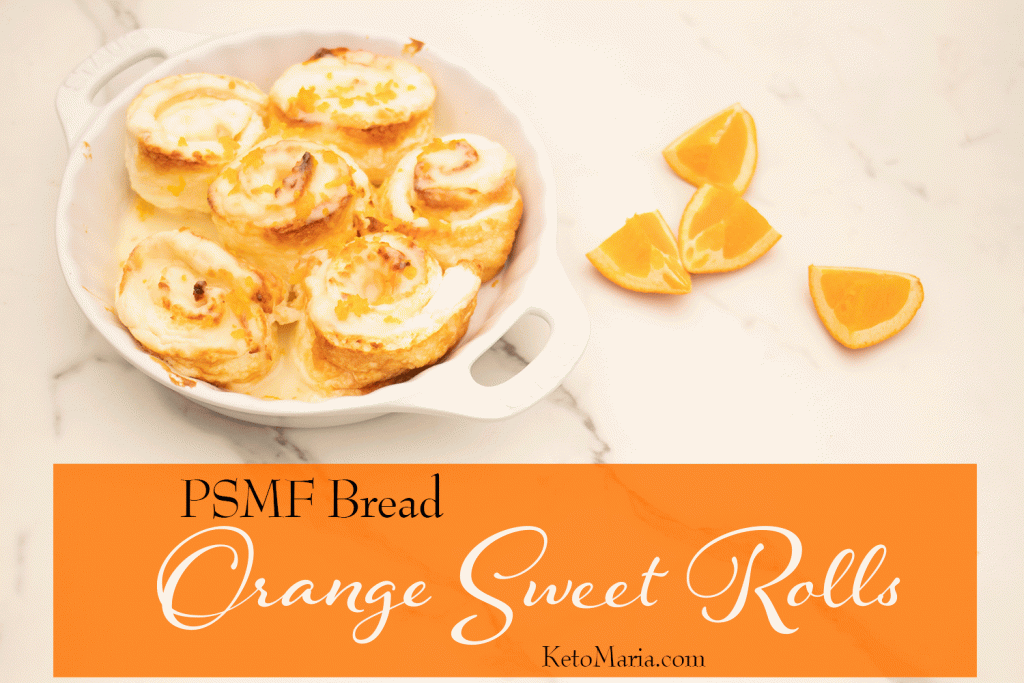 NEW Keto & Protein Sparing Meal Planner
Our support website Keto-Adapted.com has tons of amazing content, tools and support available for subscribing members that we are SO EXCITED to show you.
My meal plans have helped so many people change their life while eating delicious food! And you can too!

NEW Meal Planner Tool
One of the most amazing tools for Platinum members on Keto-Adapted.com is our Meal Planner. We have stated many times that getting your macros right is the most important things for weight loss. Our meal planner tool enables you to do that quickly and easily.
Platinum members can also get personal macros targets from Craig and I! You enter all your goals and we enter your macros target to show up right below the meal planner making it easy to check if you are on plan. Using this meal planner you can quickly ensure your macros are on track.
Weight loss is primarily about getting your macros right. This tool makes tracking macros for keto, carnivore and protein sparing modified fast (PSMF) days really easy!
There is no better website available to help you do keto the right way, do it quickly and easily with our new recipe index and meal planning tool, and get a lot of support from me! I have been helping clients with keto and carnivore diets for over 20 years!
CLICK HERE to sign up! It is cheaper than Weight Watchers and you get my personal help and weekly meetings to keep you on track!
Protein Sparing Orange Sweet Rolls
Ingredients
PROTEIN SPARING BREAD ORANGE ROLLS:
FILLING OPTION 1:
2

tablespoons

butter flavored coconut oil

or butter, melted

2

tablespoons

powdered allulose

1/2

teaspoon

orange extract

1/8

teaspoon

cardamom

1/8

teaspoon

ground ginger
FILLING OPTION 2:
8

ounces

cream cheese

(or Kite Hill dairy free cream cheese), softened

1/4

cup

powdered allulose

or erythritol

1

teaspoon

orange extract
ORANGE GLAZE:
2/3

cup

powdered Allulose

or Swerve

2

tablespoons

unsweetened almond milk

or heavy cream

1

teaspoon

orange extract
Instructions
To make the protein sparing bread orange rolls, preheat the oven to 325 degrees F. Place a piece of parchment onto a large rimmed baking sheet. Spray parchment with Avocado oil spray and set aside.

Separate the eggs (save the yolks for another recipe like my keto ice cream, hollandaise, mayo or lemon curd), and place the whites into a large bowl or stand mixer. Add the allulose, salt and cream of tartar if using and whip the whites for a few minutes until VERY stiff.

Turn the mixer to low and gently mix the egg white protein powder into the whites. Do not over mix or the orange rolls will end up like styrofoam. Gently stir in the orange extract.

Spread the protein sparing bread orange roll mixture onto the prepared baking sheet. Bake for 5-7 minutes or until just cooked through (NOT browned at all).'

Meanwhile make the filling mixture by placing all the ingredients into a small bowl and stir well to combine.

Remove pan from the oven and use a knife to spread with the filling mixture. Use a pizza cutter to cut into 6 strips (cutting from the longer end of the baking sheet). Roll each strip into a roll. Set the rolls into a greased 9 inch pie pan.

Place back into the oven for 10 minutes or until golden brown.

Meanwhile make the orange glaze. To make the glaze, place all the ingredients into a small bowl and use a fork to combine well.

Remove the orange rolls from oven and allow to cool a bit before topping with the orange glaze. Garnish with orange zest if desired.

Store extras in an airtight container in the fridge for up to 5 days.
Notes
FILLING OPTION 2:
171 calories, 12g fat, 11g protein, 2g carbs
P:E Ratio 0.8
Nutrition
Calories:
77
|
Fat:
5
g
|
Protein:
8
g
|
Carbohydrates:
1
g
|
P:E Ratio:
1.3
TESTIMONY OF THE DAY
"I have had life-threatening terrible asthma since I was 11 years old and I also got hypothyroidism at the same time.  This should have tipped off doctors-endocrinologists-specialists I have been to over the years that the asthma was the result of an autoimmune related disease.  No one had ever brought up that I could be Celiac.  I had been hospitalized multiple times for asthma and would routinely get asthma related pneumonia 3-4 times per year which would keep me very sick and out of breath for 6-8 weeks each time.

After I eliminated grains/gluten in 14 months,  I knew my asthma had disappeared but the test I took yesterday showed that my lungs now have returned to normal!  Doctors don't know ANYTHING about autoimmune diseases!  But Maria Emmerich does! 

If you have any autoimmune diseases in the family at all, try eating keto—check out Maria Emmerich.  I'm still losing inflammation in my body—I can see it in the pics I take (which I'm not posting on here).  14 months later, I'm still losing inflammation…so grains are not something you can eat occasionally and still have the same results.  You have to cut it out completely.  It's absolutely worth it, my joints are no longer sore, I have tons of energy, I can breathe again—there is no food worth eating to trade for the health benefits I'm getting." Jamie
Most people I consult are doing keto totally wrong. Get fast results with the my Mind-blowing Keto School!