Paleo Crab Rangoon
I once adored going to Chinese restaurants for Crab Rangoon (which is a huge hit in the book Keto Restaurant Favorites). But when Craig lost his job, and we couldn't afford to go out to eat, I started cooking our favorite restaurant meals at home! Not only was it a great way to save money, but we both lost a lot of weight eating healthier versions at home!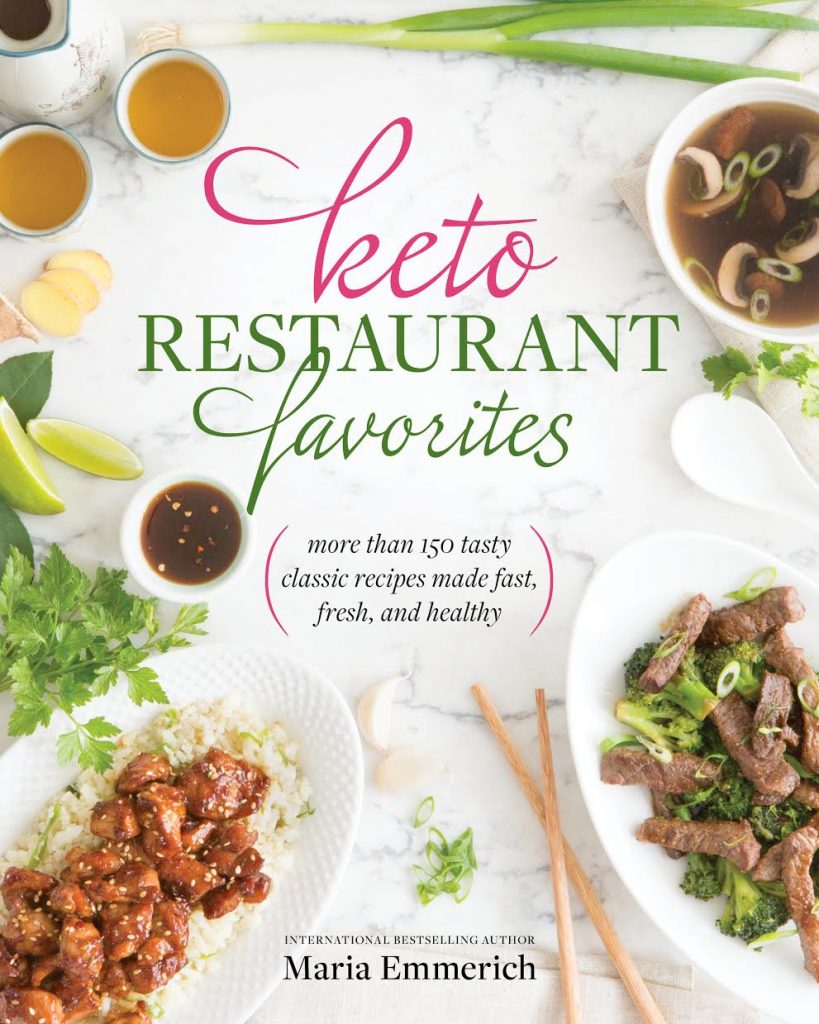 Check out our favorite restaurant recipes made keto in my best-selling cookbook Keto Restaurant Favorites! Click HERE to find it on SALE!  
 CRAB RANGOON
I have made and tested so many recipes for this blog and I have to admit this is my absolute favorite recipe! …Savory recipe that is!
Crab Rangoon was a weakness of mine in my former "un-healthified" life and even though it has been 10 years since I had one, I think these are better! But what is even cooler is that I don't feel awful after eating them!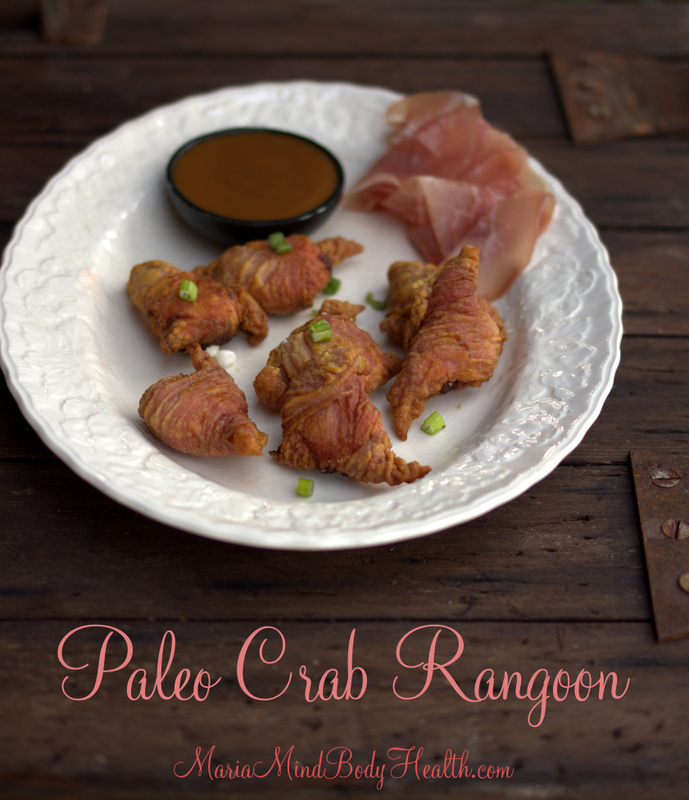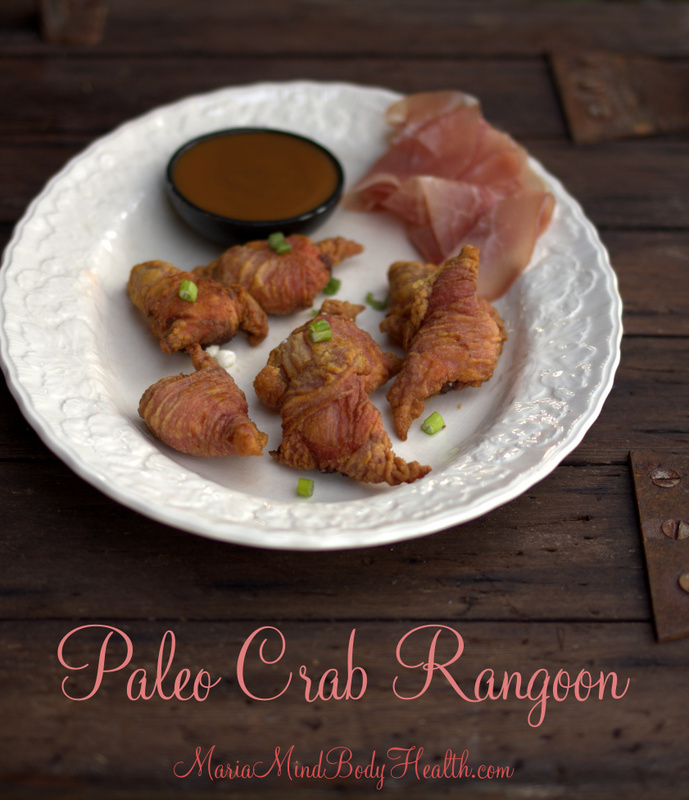 Paleo Crab Rangoon
Ingredients
1

package cream cheese

2

ounces

canned crab

not imitation crab

1

tsp

green onion

chopped fine

1/4

tsp

fresh grated ginger

½

tsp

Redmond Real salt

WRAPPERS:

16

large slices of Proscuitto

sliced thin (from the butcher)

Coconut oil or SkinnyFat MCT Oil for frying

SWEET n SOUR SAUCE

½

cup

Natural Sweetener

½

cup

coconut vinegar

2

TBS

coconut aminos

1

TBS

tomato paste

1

clove

roasted garlic

not raw

1

tsp

grated ginger
Instructions
Preheat fryer or oil in a deep skillet to 350 degrees F. In a small bowl combine the filling until well combined.

Lay one slice of prosciutto wrapper on parchment paper so that the prosciutto is lying with short end towards you. Spoon about 1 heaping tablespoon of the filling on the bottom left hand corner of the prosciutto. Fold the prosciutto in a triangle shape over the filling (like you are making a paper football you use to fling across the classroom). Continue folding in a triangle shape making sure the filling is covered well. Continue until all the way to the top of the prosciutto.

Repeat until all wrappers are filled.

Working in batches fry the crab rangoon by placing the into the hot oil for about 2 minutes or until crisp on the outside. Remove from oil and serve.

SWEET n SOUR SAUCE: Heat the ingredients in a small saucepan until simmering. Whisk until smooth. If you want a thicker sauce, add ¼ tsp guar gum.

OIL TIP: Once cool, strain the oil and store in mason jars in the fridge for future use.
Notes
NUTRITIONAL COMPARISON (per 2 crab rangoon)
Traditional Crab Rangoon =
"Healthified" Crab Rangoon = 60 calories, 4.9g fat, 3.9g protein, 1g carb
72.7% fat, 23% protein, 4.3% carbs)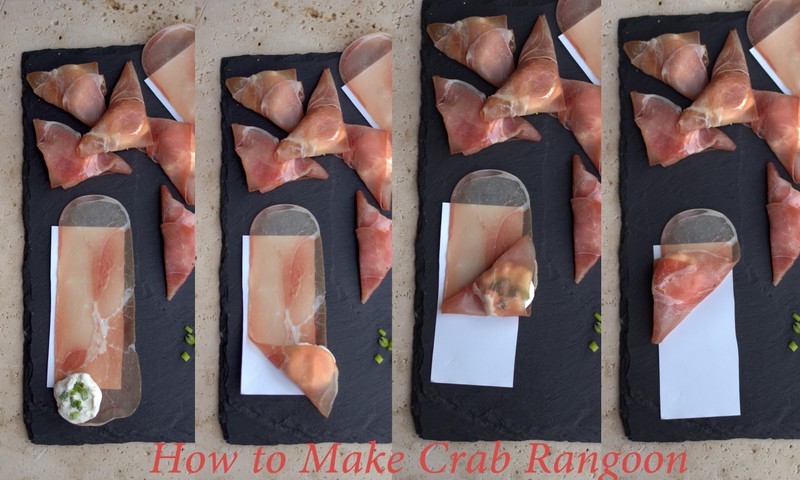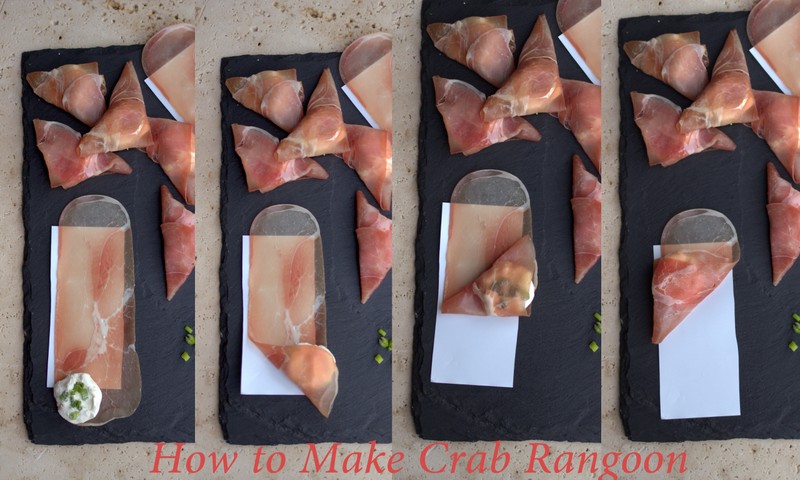 TESTIMONY OF THE DAY
Our New Keto-Cleanse package contains all new recipes not published anywhere else (AND ON SALE NOW)! Check out the feedback on the roast recipe: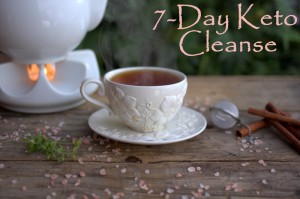 "Your roast recipe from the keto cleanse is EXCELLENT. It must be the bone broth that tenderizes the heck out of it." – Denise"
Phone Client Update: "This morning I realized that you have saved me, literally, thousands of dollars. Before I started eating the Maria way, and even the first few weeks after, I was contemplating getting a new (king size – we have 3 cuddly cats) mattress set. I had been getting up every morning with back pain for a long time and the mattress is 6-7 years old. Now that I am sleeping better I don't wake up with a sore back any more. That's a $1000-$1500+ savings thanks to your advice and meal plans.
On top of that, I have stopped being so worried about what I eat. I know what I need to stay away from and how those foods affect me so I am not tempted to eat them. Well I am still tempted, but I can more easily say no to that craving. I know the temptation will go away the longer I don't eat those foods. This is a freedom I have never before experienced.
Now that I am sleeping 7-8+ hours each night the fat is melting off of me faster than I could have imagined. 5 effortless pounds this week. Even though, admittedly, I have indulged in more over-feeding days than I should.
Thank you, Maria!  What an amazing investment your services are. 
Kelly 😀
Most people I consult are doing keto totally wrong. Get fast results with the my NEW Keto Packages!