Nature's Hollow
Keep reading to find out what is included in the Nature's Hollow giveaway pack.
WHY CUT SUGAR
We are programmed to love sugar! The reason is because in our Paleo days, sweet foods were safe foods, there is no poisonous food that is sweet. Many bitter foods were poisonous. Just think, how many times do you need to introduce an infant to a savory food? It has been shown that you need to give an infant a savory food 13 times before they like the flavor. How many times do you need to introduce a sweet food to them? Once!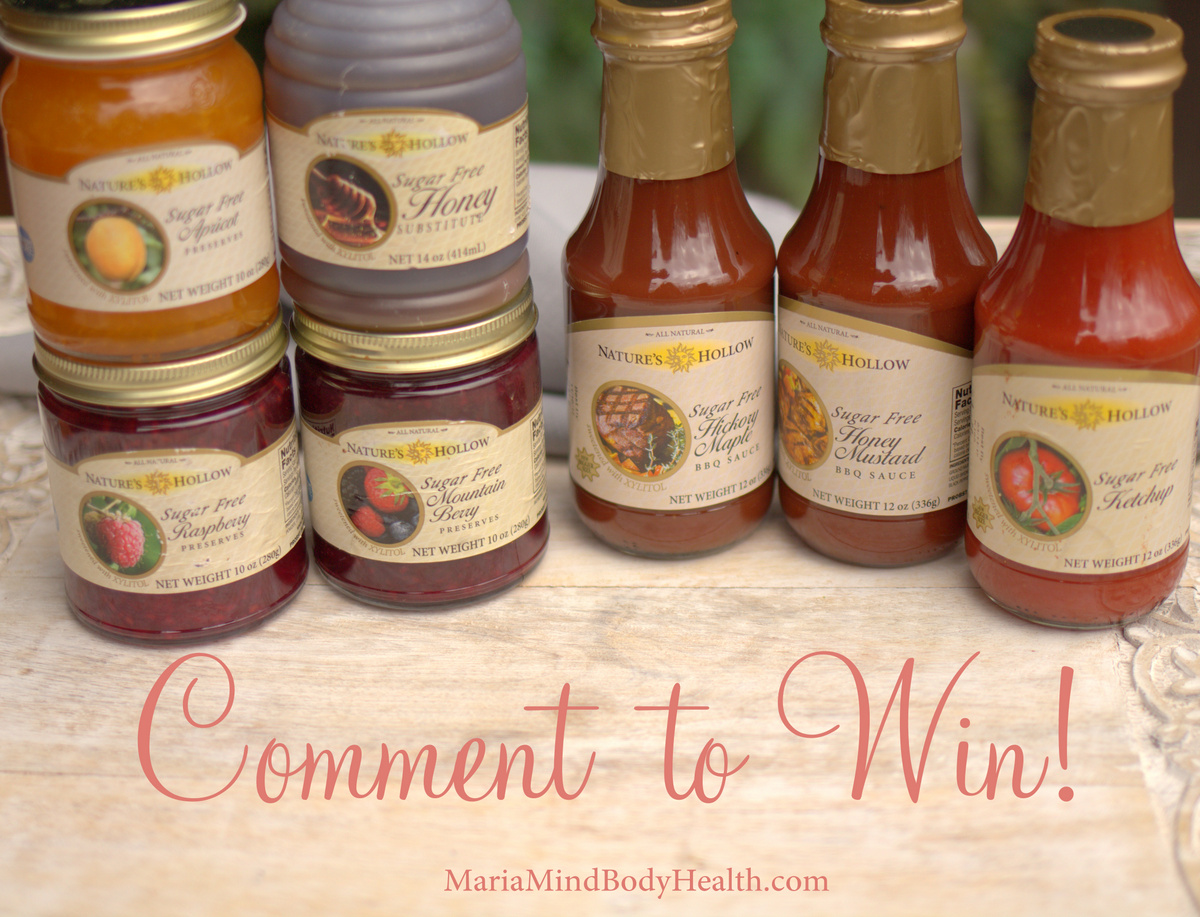 Fructose is an addiction. Many people would like to argue this point. But the brain doesn't discriminate substances. In the reward center of the brain, when you consume fructose or sugar, the dopamine receptors are stimulated. Over consuming fructose and sugar causes your dopamine receptors to down regulate, causing a larger "fix" to get the same high. It takes 3 weeks to break this addiction. And just as alcoholic needs to cut all alcohol to break the addiction, you need to cut out all fructose in order to beat this detrimental addiction. You can't do it unless you know where it is hidden. That is the tricky part. An alcoholic easily knows what to cut out to beat their addiction and can avoid social circumstances where alcohol is present. But with a food addiction such as sugar, you can't avoid social circumstances where sugar is present, you need to be strong. Food and sugar is everywhere! Work, school, sporting events, family gatherings, you need to be strong. I have more and more clients who are going to overeaters anonymous in order to beat their food addiction.
This addiction can give you a life of not only a large waistline, but it also starts the snowball effect of memory loss and Alzheimer's. I am sadly watching my grandmother go through this right now. She is an amazingly strong woman who after my grandpa died; she decided to get her doctorate! She was always brilliant and loved to help teach kids to read, so she went on to learn more so she could pass on her knowledge. She could have traveled the world, but did this instead. The sad part was, by the time she received her doctorate, her memory declined immensely. Alzheimer's is considered Type 3 diabetes. It is metabolic syndrome of the brain. Insulin resistance is a pre-curser to Alzheimer's.
Nature's Hollow has graciously offered a giveaway for my readers! Nature's Hollow uses xylitol instead of sugar to sweeten their products. Xylitol is a 5-carbon sugar alcohol that is ideal for those concerned about sugar intake. Unlike sugar, xylitol has a very low glycemic index, has fewer calories and is beneficial for your teeth (xylitol is found in toothpastes and other dental products).
In this package you can win:
1. 1 jar of Nature's Hollow Raspberry Jelly
2. 1 jar of Nature's Hollow Mountain Berry Jelly
3, 1 jar of Nature's Hollow Apricot Preserves 
4. 1 jar of Nature's Hollow Honey
5. 1 bottle of Nature's Hollow Ketchup
6. 1 bottle of Nature's Hollow Honey Mustard
7. 1 bottle of Nature's Hollow BBQ Sauce
Click HERE to find Nature's Hollow Products!
It is easy to enter! All you have to do is:
1. Like Keto Adapted on Facebook and share with your friends and family!
2. Like Nature's Hollow on Facebook!
3. Comment below on how eating sugar-free has helped you!
Good Luck! Winner will be chosen April 26th.
TESTIMONY OF THE DAY
I love getting texts from Phone Clients like this!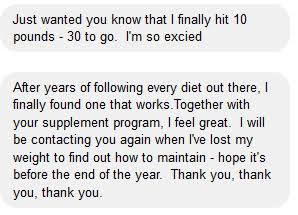 Get started on your path to healthy healing today!