TESTIMONY OF THE DAY
Another wonderful testimonial posted on my new Forum. 
"I found Maria Emmerich Blog and books in 2012. I was hooked! I signed up for Maria's Email Support and Nutrition Planning package mid-February 2013. Best investment I ever made! She helped me every step of the way to get things started and she really cares about you!
I started in March and in the first 7 days, I dropped 16 pounds! I was shocked! Within the first month, I dropped 23 pounds; my skin had cleared up and was looking great. I noticed my hair had stopped falling out, no more hair filled brushes! All my body pain/aches were gone and my mood swings had stabilized! I felt normal for the first time in my life!
By June 7th I reached my first goal of 50 pounds lost which was reached 5 weeks and 2 days before the deadline I set for this goal! And I did it without exercise. I feel great and I am ready for my next goal: 66 pounds, start exercising, and able to jog a 5k by Christmas!
It has been a real learning process and I have had my ups and downs but I know Maria will always be there for me. I have learned so much and still growing. I am one of those people that have to learn everything the hard way. I now know what slows and stops my weight loss. Maria told me it would happen if I ate this or that but I had to eat it and learn it for myself. I guess that's just how I roll! Maria has been a real blessing in my life.
Started 315 pounds
as of July 7th 265 pounds"

Way to go Teresa!! Keep up the great work!
If you or someone you know is interested in getting on the right path, please email me for a consult. I would be honored to help! Click HERE to get started!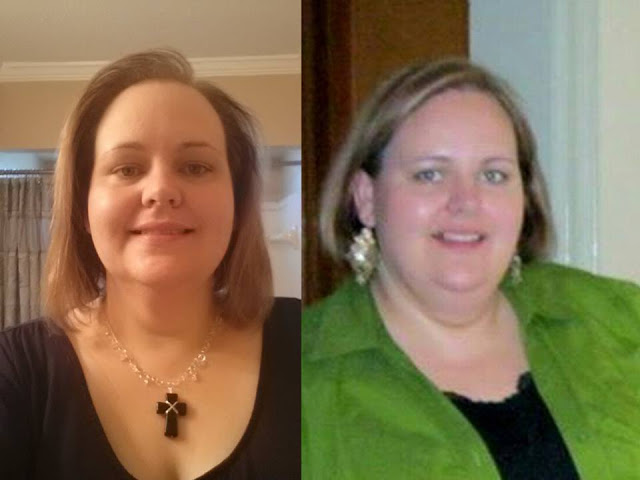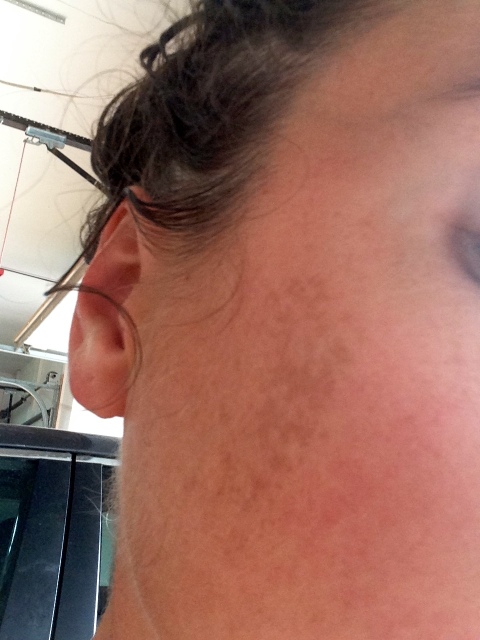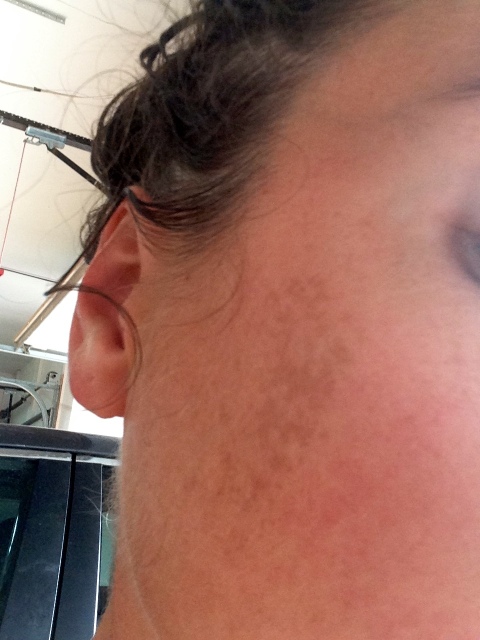 Margarita Dermatitis
As crazy as that word sounds, it is a real definition! I have this. It isn't from my excessive margarita consumption;) haha! (I don't drink). It can happen when you get citrus such as lemon on your skin combined with sun exposure. What is scary about this is that I was using homemade organic products when this happened!
To learn more about what to put on your skin, I have videos on not only how to stock your kitchen pantry, but how to stock your bathroom too. Everything you put on your skin gets absorbed by your liver. A tired and toxic liver affects our moods and how effectively you lose weight. One client of mine changed the estrogenic soaps and cleansers she was using and her liver enzymes went from high to normal!
To sign up for a fun tutorial click HERE to get started on the right path! 
It also includes a detailed shopping pantry list and website links where I find my favorite foods, treats, and products for a great price as well as other cooking tutorial videos. A very detailed exercise regime is also included.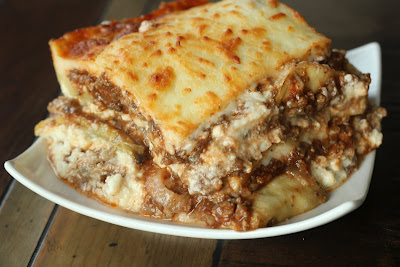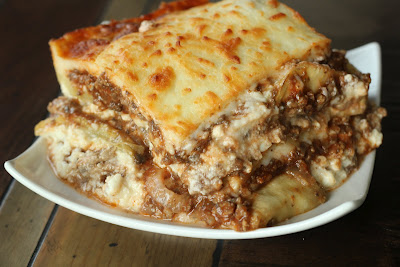 I prepared this one Sunday afternoon and froze it before baking it. The other day, I knew I was going to be too busy to prepare a meal when I got home, so I took the frozen Moussaka out of the freezer and placed it in my oven on a "delay timer." I had the Moussaka finish baking about 30 minutes before dinner so it could "set"…most people cut lasagna and such too early, which will make it runny. If you like Greek food, you will love this!
MOUSSAKA
EGGPLANT LAYER:
3 large eggplants
Pinch of Celtic sea salt and freshly ground black pepper
Coconut oil or butter
MEAT LAYER:
1/2 medium onion, chopped
2 garlic cloves, minced
1/2 lemon, sliced in thin circles
1 handful fresh oregano leaves, chopped
2 handfuls fresh flat-leaf parsley, chopped
1 1/2 pounds ground lamb or grass-fed beef
2 cups finely chopped mushrooms
1 cinnamon stick
1/4 tsp nutmeg
1 (16-ounce) Tomato Sauce
CHEESE SAUCE:
4 TBS Butter
1/2 cup beef broth
2 eggs, separated
8 ounces feta cheese, crumbled
1 to 2 cups freshly grated Parmesan
Pinch of nutmeg
To prepare the eggplants: Cut off the stems, remove the skin with a vegetable peeler, and cut lengthwise into 1/2-inch thick slices. Season all the pieces of eggplant with salt and pepper on both sides. Coat a large skillet with oil and heat over medium flame. Fry the eggplant in a single layer, turning once, until brown on both sides. Drain the eggplant as they cook on a paper towel-lined platter. OR Preheat oven to 350 degrees F. Prepare eggplant into 1/2 inch thick slices, lay on a greased cookie sheet, sprinkle with salt, and bake in the oven for 15 minutes or until soft.
Meat Layer: Add a little more oil to the pan and toss in the onion, garlic, lemon slices, oregano, and parsley. Cook and stir until soft and fragrant, about 3 minutes. Add the ground lamb and mushrooms (this will "lighten" the dish) stirring to break up the meat; season with salt and pepper, and toss in the cinnamon stick. Stir in the tomato sauce. Simmer until the liquid has evaporated, stirring occasionally. Remove from the heat.
In a saucepan, combine 4 TBS butter and broth; cook over low heat. Beat egg yolks, and combine with cheese and nutmeg; add to saucepan. Beat egg whites until stiff and fold into sauce.
Preheat the oven to 350 degrees F. Line the bottom of a 9 by 13-inch glass or ceramic baking dish with 1/3 of the eggplant slices; they should completely cover the bottom. Spread 1/2 of the meat sauce over the eggplant, evening it out with a spatula. Sprinkle with 1/2 of the cheese sauce. Repeat the layers again, ending with a final layer of eggplant. Cover the top with a nice even layer of Parmesan cheese. Bake for 30 to 40 minutes or until the top is golden. Let cool 10 minutes before serving. Makes 8 servings.
NUTRITIONAL COMPARISON (per serving) =
Traditional Moussaka = 416 calories, 24g fat, 13g protein, 37g carbs, 9g fiber (28g effective carbs)
"Healthified" Moussaka = 421 calories, 23.3g fat, 37.6g protein, 16.9g carbs, 7.5g fiber (9.4g effective carbs)