Mama Maria's Meatballs
You all know I despise wasting time driving to the store and waiting in line! That's why I get organic meats from Butcherbox mailed to my door twice a month! That way, I can skip the stores and spend more time making Mama Maria's Meatballs!
I know what you're thinking: I call these Mama Maria's Meatballs because my name is Maria.
That's partly true, but there are other reasons for this recipe title. One, I am Maria and I am a mama and I love meatballs! Two, Craig and I used to eat at a wonderful Italian restaurant called Mama Maria's.
Mama Maria's is a restaurant in the town we live in, Hudson Wisconsin. Before we had kids and before we were strict keto, we would go out to eat at Mama Maria's often. We still order "keto" type items, but we now know that even meatballs were filled with gluten and often had sugar in the marinara sauce.
When Craig lost his job, and we couldn't afford to go out to eat, I started cooking our favorite restaurant meals at home! Not only was it a great way to save money, but we both lost a lot of weight eating healthier versions at home! I also feel that my Mama Maria's Meatballs taste way better than any restaurant anyway!

I understand that life gets busy and sometimes we need to find shortcuts. I once always made my own bone broth, sauces, marinara sauces, but that's because there weren't any good store-bought options. Now I find myself making my Mama Maria's Meatballs (and my Protein Noodle Lasagna) with Primal Kitchen Marinara Sauces! They are delicious, organic and they do not have any sugar nor vegetable oils in the ingredients!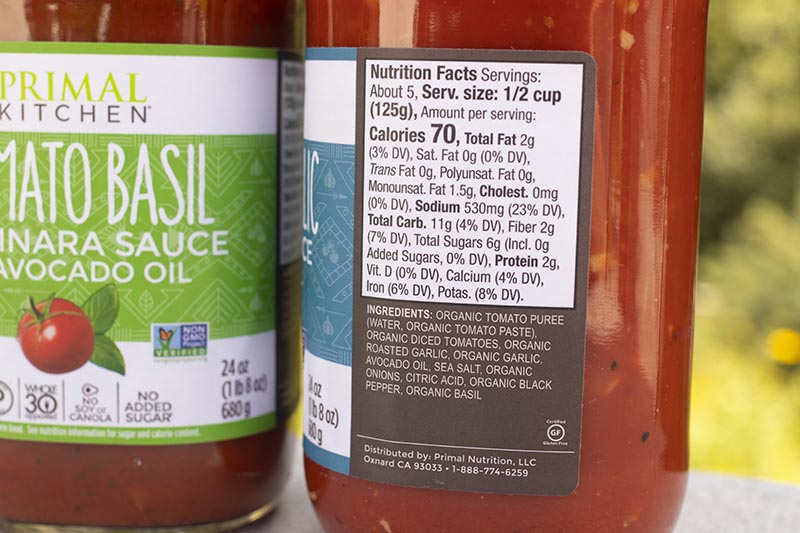 Primal Kitchen Marinara Sauces are not only filled with top quality ingredients, it is also delicious! I love that I can easily open a jar and use it to make my Mama Maria's Meatballs in an instant! I also find myself making a double or triple batch of my meatballs now since it is so easy! I freeze a lot of them so my boys can throw some in my Cuisinart air fryer (or oven) when I am traveling for work and they have an easy meal that is not only healthy, but scrumptious!
Primal Kitchen is SO generous that they are doing a special discount for all of my readers! Use code: Maria for 20 % off!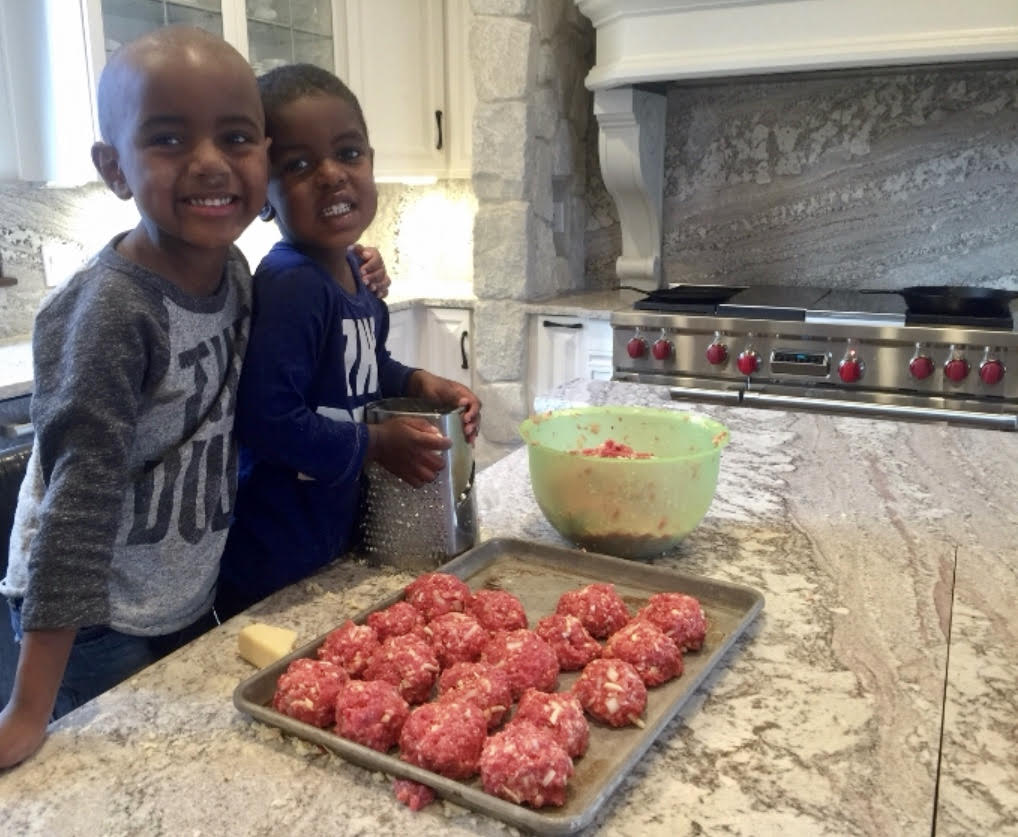 Mama Maria's Meatballs with Primal Kitchen Marinara Sauce
Ingredients
2

pounds

ground beef 85% lean click HERE to find grass-fed MAILED to you

¼

cup

chopped onion

about 1 small

2

cloves

garlic

minced

2

large

eggs

1

cup

grated Romano cheese

omit if dairy free

1½

tablespoons

Italian seasoning

Redmond Real Saltand ground black pepper

2

cups

mushrooms

about 1 pound, finely chopped

3

cups

Primal Kitchen Tomato Basil OR Roasted Garlic Marinara Sauce

divided (note: Roasted garlic is about 3g more carbs per serving)
Instructions
Preheat the oven to 375°F.

In a large bowl, combine the ground beef, onion, garlic, eggs, cheese, Italian seasoning, salt, and pepper. Add the mushrooms to the meat mixture. Slowly stir in 1/2 cup marinara, and combine well. Add another 1/2 cup of marinara and combine again. The mixture should be very moist but still able to hold its shape when rolled into meatballs.

Form the mixture into 2-inch meatballs. Arrange the meatballs in a single layer on a rimmed baking sheet. Bake for 35 minutes, turning occasionally, until evenly browned.

Serve with marinara. Store the meatballs in an airtight container in the refrigerator for up to 4 days or in the freezer for up to 2 months. To reheat, place in a preheated 350°F oven for about 3 minutes, until heated through.
Nutrition
Calories:
351
|
Fat:
18
g
|
Protein:
37
g
|
Carbohydrates:
8
g
|
Fiber:
1
g
|
P:E Ratio:
1.5
TESTIMONY OF THE DAY
"Hi Maria! Today was my magic day! I don't own a scale, but on a hunch, I weighed myself at Publix  and I am at goal weight!
108 lbs gone…from a size 24W to a size 10. And I think my body still wants to shed a bit more! When I met you in Florida, I told you that you'd changed my life. And you did!
My body and my spirit have healed, and I'm at peace with who and where I am. Thank you from the bottom of my heart for all you do to help others.
You have a gift, and you truly do change lives, not only through your recipes and knowledge, but also through the stories you share of your journey. May all the blessings you continually share with others come back to you 100- fold! " Christine
Most people I consult are doing keto totally wrong. Get fast results with the my NEW Keto Packages!