Lyme Disease YouTube Video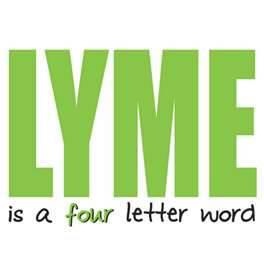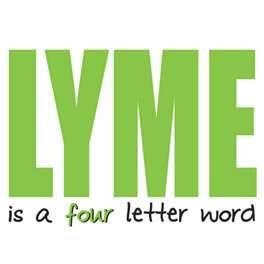 I get asked almost everyday about how Craig is doing with this Lyme Disease from kind people on Keto Adapted that we don't even know. Your kind words mean so much. We thought it was appropriate to not only inform you on how he is doing with Lyme Disease, but how we finally got a proper Lyme Disease diagnosis as well as how he is properly healing his Lyme disease. In this YouTube video we discuss what tests Craig's did to find out he had Lyme disease, what Lyme protocol he is following and update you on the progress he has made. We also cover some of the latest strategies on combating Lyme disease. CLICK HERE for the igenex Lyme test kit.
For the Cowden protocol, you can get that HERE.
The Klinghardt protocol is for anti-parasidics. I have taken Ivermectin, Albenza alinia and a couple others and now taking mimosa pudica. This needs to be prescribed by a Lyme literate doctor. It is also very important to detox when doing these protocols. I take Chlorella, do epsom salt baths and take zeobind. Also, enama's can be helpful to detox.
Good books to read are How Can I Get Better and Healing Lyme.
I will be starting a 3 antibiotics protocol next. It includes three anti-biotics taken together to combat Lyme on several fronts. I am taking Tindamax (a great cyst buster, take 4 days on and 3 days off), minocycline (crossed blood brain barrier) and Zithromax.
I am also getting tested for mycotoxins to see if mold is an issue. Mold can mimic many of the symptoms of Lyme.

The ketogenic diet helped Craig immensely with Lyme disease and controlling the pain and inflammation, but the keto diet isn't a cure to Lyme. So if you know anyone suffering from Lyme disease I highly suggest a ketogenic lifestyle to help lower the pain while following the protocol we discuss in the YouTube video.
A perfect cookbook for the ketosis lifestyle which includes over 200 recipes, perfected meal plans, grocery lists and so much more: Easy Dairy Free Ketogenic Recipes! Click HERE to find it on sale now! We spent so much time and love in making special egg-free meal plans if needed, night-shade meal plans, vegetarian meal plans as well as much much more so you can be successful on your ketogenic lifestyle!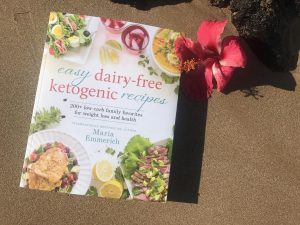 Also, Keto gives you all the tools to do this lifestyle right and answers all your questions. CLICK HERE to get it now for under $20!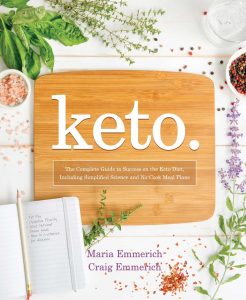 My 30 Day Programs and Personal Consultations! Click HERE to get started with me on your journey to fast healing!
My subscription website which you can make your OWN meal plans with foods you love with our help to get perfected macros! Weekly webinars every Sunday night, exercise videos and so much more! Click HERE to check it out!
FOLLOW ME ON SOCIAL MEDIA:
Twitter: https://twitter.com/MariaEmmerich
Facebook: https://www.facebook.com/ketoadapted/
30 Day Ketogenic Cleanse Group: https://www.facebook.com/groups/30dayketogeniccleanse/
Instagram: https://www.instagram.com/mariaemmerich/
SUBSCRIBE!
https://www.youtube.com/channel/UCyZia0TtezGqjGcXwXJhDoQ?sub_confirmation=1
Disclaimer: Some links in posts are affiliate links. If you click on a link and make a purchase, I may receive a commission but your price will not change. All products that I link to I use personally and contain no ingredients that we don't recommend for optimum health. The information contained on this site is not intended to diagnose, treat, cure, or prevent any medical condition and is not to be used as a substitute for the care and guidance of a physician.