Testimonies of the Day (Yes, they all came the same day!)
CHOLESTEROL TESTIMONY: "My mom has had high cholesterol for a good chunk of her life. She was on pills and followed a diet with eggs only once in a while. After reading your book, we decided to test it out and put eggs in her diet again. She has eggs everyday. And her cholesterol has never been lower. Thanks Maria!" -Nat
WEIGHT LOSS AND GUT HEALTH: "It's day 6 and I've lost 6! I feel good too! No bloating, sore intestines and great energy! Thanks Maria!" -Nan
MOOD TESTIMONY: "Hi Maria, Thank you for your wonderful advice! I started your plan a couple of months ago and I am so happy with how I am feeling. Mentally and emotionally this is the healthiest I have felt in many, many years! I am off my depression medication and I am sleeping so much better. I feel more motivated and have more energy than I can ever remember having before. I honestly can't imagine feeling any better than I do right now!"- Carrie
AUTISM TESTIMONY: "Hi Maria! My family saw an immediate shift in behavior with a gluten, casein soy, and sugar free diet. I honestly thought that we would have a grieving period over cake pops from Starbucks. In the past we had an upset little girl every time she saw that dang green mermaid. I honestly think yanking the processed sugar out COMPLETELY was way bigger for our child. She is 4 and has an autism diagnosis. It's mostly speech and language we are dealing with so explaining the changes to her was not gonna help a thing. She's on a whole new protocol, but this diet was the first step. Very impressed by the removal of sugar. She takes one simple no for an answer now. It's crazy."- Heather
CONSTIPATION TESTIMONY: "Maria, it's amazing – after just one day on the supplements no bleeding or pain during and after #2 for the first time since August! Thank you :)" -April
WEIGHT LOSS AND MIGRAINE TESTIMONY: "I've been eating the Maria way for 19 days and feel great. The webinar you taught really helped too. I've lost 8lbs and I'm never hungry! Thank you! My husband has migraines 3-4 times a month and hasn't had one yet this month!" -Stephanie
YOGA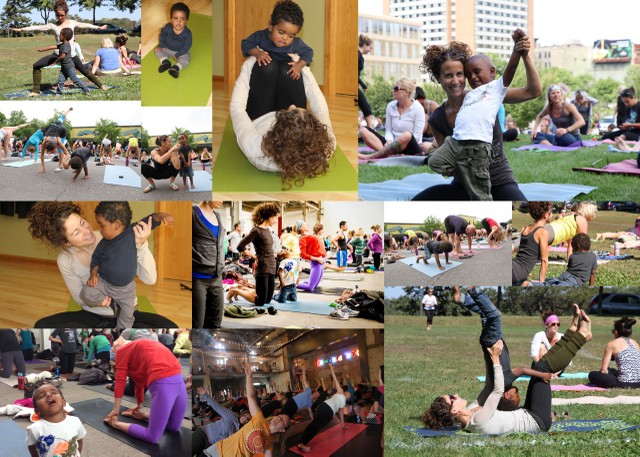 I didn't always like yoga. I was a "no pain, no gain" type of a girl. I started yoga because it is known to decrease stress, but lots of other benefits started happening.  Stress, bad food habits, irregular timings for food, junk food, lack of energy, and thyroid problems, could be some of the reasons resulting in weight gain. Practicing yoga can help in all of these problem areas. Yoga isn't just exercise; it is a mind-body connection. It helps us become aware of our bodies and how it feels. We become more aware of which foods nourish us and which ones makes us feel lethargic and less "alive."
When Craig lost his job, I started to teach yoga at Andersen Windows Corporate Office over the lunch hour. Just about everyone in the class was brand new to yoga. They expected a break from their desk and a time to relax. I explained that yoga is all about "you and your practice" and to only pay attention to your body; if you need to adapt to an easier practice, I always give options. After the first class, they all were surprised at how much they sweat and felt "the burn," while de-stressing at the same time. They were hooked. I love how each week I have new participants comment to me after class on how this has changed their life in some way…less back pain, better food choices, happier, calmer and much more.
Yoga is also one of the most helpful workouts for fighting stubborn fat stores, especially the ones that crop up after age 40. Science finds that yoga decreases levels of stress hormones and increases insulin sensitivity, a signal to your body to burn food as fuel rather than store it as fat.
Yoga is a mind-body exercise that can do everything from tighten your buns to change your outlook on life. Most types of yoga don't have the calorie-burning abilities of aerobic exercise. A 150-pound person will burn 150 calories in an hour of doing regular yoga, compared to 311 calories for an hour of walking at 3 mph. Yoga helps weight loss in a different way; it puts you in touch with your body the way nothing else can.
The effects are subtle, and related to yoga's mind-body aspects. Yoga creates a sense of "mindfulness," which is the ability to monitor what is happening internally. When participants achieve this, it helps change relationships of mind to body, and in time, to food and eating. Yoga forges a strong mind-body connection that ultimately helps make you more aware of what you eat and how it feels to be full. In yoga you learn your body is not your enemy, and the conscious awareness of the body that you gain translates into better appetite control. Yoga makes you more inclined to change your lifestyle. So if you are thinking you want to change your routine, the way you think about food, or you want to get over harmful eating patterns, yoga enhances a spiritual connection to your body that can help you make those changes a reality.


To read more check out my book, Secrets to a Healthy Metabolism.
Thank you all for your love and support!
Tip: I doubled the sauce ingredients and put my sliced cabbage "pasta" in a slow cooker with 1/2 the sauce and cooked on low for 4 hours until the cabbage was soft "pasta."
Note: You can also make this recipe in a slow cooker by placing the chicken legs in a 6 quart slow cooker and cover with the sauce. Cook on medium for 6-8 hours or until the chicken is completely done.
One staple that every cook should have in their fridge is Fish Sauce. It is a special ingredient that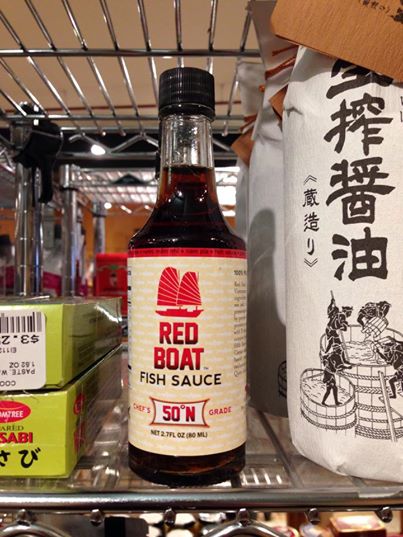 takes good food to amazing food. Fish Sauce, mushrooms and aged cheeses have something called "UMAMI." Umami is a pleasant savory taste produced by glutamate and ribonucleotides, chemicals which occur naturally in many foods. Umami is subtle and not generally identified by people when they encounter it, but blends well with other flavors and makes food taste amazing. Red Boat brand is traditionally fermented, not with wheat like most others. This bottle will last you a long time – you only use a little bit in a recipe!
Orange Chicken
Ingredients
1/4

cup

melted coconut oil

1/4

cup

coconut milk

2

TBS

Natural Sweetener

1

tsp

toasted sesame oil

1

tsp

coconut aminos or organic Tamari sauce

soy sauce

1/2

tsp

freshly grated ginger

1/2

tsp

toasted sesame seeds

1/2

tsp

orange oil/extract

1/4

tsp

fish sauce

for Umami: see below

1 1/2

pounds

chicken legs or thighs

GARNISH:

1

TBS

black sesame seeds

4

green onions

sliced
Instructions
To make the sauce, in a small bowl, combine the ingredients in a bowl and whisk until smooth. Please note that this sauce will separate if it sits too long or cools. To combine it again, gently warm and whisk until well mixed.

Preheat oven to 375 degrees F (190 degrees C). Place chicken in a 9x13 inch baking dish. Pour sauce over chicken and cover with foil.

Bake at 375 degrees F (190 degrees C) for 45 minutes, remove foil, and bake for 15 more minutes.

Serve over Quest pasta or cabbage "pasta" if desired.
Notes
NUTRITIONAL COMPARISON (per serving)
Traditional Orange Chicken = 515 calories, 16.6g fat, 34g protein, 23.1g carbs, 0.9g fiber
"Healthified" Orange Chicken = 491 calories, 32g fat, 34g protein, 1.1g carbs, trace fiber
(60% fat, 39.1% protein, 0.9% carbs)
Plan Plan Plan is the key to success
Recipes like my cabbage "pasta" can be found in my cookbook The Art of Healthy Eating Slow Cooker. Cabbage is so cheap and lasts forever, I always keep one in my fridge. Cabbage pasta can be made days ahead of time and stored in an airtight container in the fridge for easy additions to dinner.
One trick that works for our family is that Craig helps clean up after dinner, while I prepare dinner for the next night. I often fill my slow cookers with the main dish, side dish and dessert (yes, I have 3 beloved slow cookers). Then in the morning, all I have to do is take the slow cooker shell out of the fridge and turn them on. That takes so much stress and anxiety out of my day!
To get over 300 slow cooker recipes, check out The Art of Healthy Eating: Slow Cooker, click HERE to order. 
My favorite slow cookers can be found by clicking HERE. To find a more affordable one that is $10 off today click HERE to find.
Happy Eating! Thank you all for your love and support!