Low Carb Iced Mocha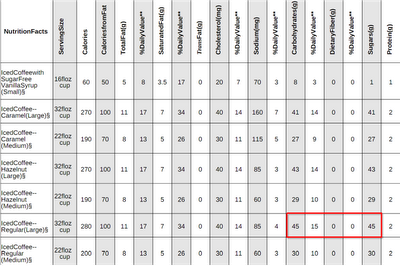 Are you running through McDonalds for an Iced Coffee, thinking you are just getting coffee, cream and ice… how about that with an extra 45 grams of sugar. This isn't a mistake, it isn't a vanilla latte…It is high in sugar because it is a pre-made mix, not brewed coffee.
MARATHON and CARB LOADING
Are you running a marathon soon and under the assumption you need to "carb load" for the big race? Tim Noakes is a famous professor of exercise and sports science in South Africa. He is one of the world's best researchers in exercise physiology. He's also the author of Lore of Running and has run more than 70 marathons and ultra marathons.
He too once believed carbs were source for energy. That was until he started having joint pain, pre-diabetes and gained weight even though he still ran marathons. A couple of years ago he started researching the science behind running on high fat diets. He started following a low carb, moderate protein, high fat diet and tested his running. His diet followed this book and his results were quite shocking! He now feels amazing and is promoting high fat diets for runners and athletes of all sources. It is causing a lot of attention in South Africa.
South African Running Legend Tim Noakes Embraces High-Fat, Low-Carb Living
Here's something to think about… migratory birds and whales rely on stored fat to fuel their long, strenuous journeys. Developing your fat engine will increase the amount of energy you can generate, reduce the amount of carbs you use, and stretch out the glycogen supply during long runs. Added together, you have a more stable and enduring energy supply, better endurance, and faster finish times.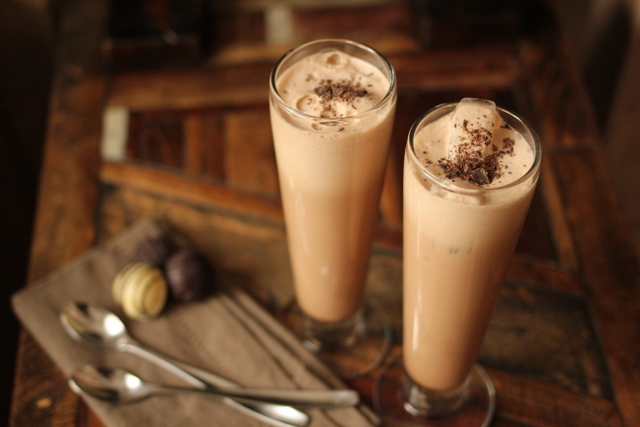 Low Carb Iced Mocha
"HEATHIFIED" ICED MOCHA
1 shot espresso
1/4 cup chocolate whey or egg white protein
1 cup unsweetened almond milk (chocolate is best) OR coconut milk
1 cup crushed ice
2 TBS Swerve (or sweetener to desired taste)
Place all ingredients into a powerful blender and mix until very smooth. Makes 1 serving.
NUTRITIONAL COMPARISON (per serving)
Starbuck's Tall SKINNY Iced Mocha (NO WHIP) = 170 calories, 2g fat, 10g protein, 32g carbs, 0 fiber
Starbuck's Tall SOY Iced Mocha (No WHIP) = 200 calories, 5g fat, 8g protein, 35g carbs, 2g fiber
"Healthified" Iced Mocha = 150 calories, 0g fat, 22g protein, 2 carbs, 1g fiber
PRICE COMPARISON (per Tall Mocha)
Starbucks = $3.30
"Heathified" = $0.99