Testimonies of the Day
"I bought your meal plan the big one 🙂 Really enjoying it. I actually lost 14lbs the first 12 days. Wow! Never lost that even in 1 month before." Mary
Accelerated Meal Plan Testimony: "On day 8 of the 30 day Accelerated plan right now, dropped 9 pounds (from original 123 lbs)!"  Teri
Photo Testimony: "Maria, I just have to give you a BIG BIG thank you! I just started your 30 day meal plan and in 2 weeks, I've dropped 11 pounds total. I can definitely tell and it's making me super excited to keep going. I am NOT hungry ever and I love how easy it is to follow. It takes all the pain and thinking out of the planning. It's so, so simple and fail proof. I am learning how to eat proper proportions and and what to eat and when. I hate calorie counting and never wanted to do that. This was definitely the best thing I've ever done. Thank you girl. You are a huge inspiration." -Rebecca
If you want to get started like Mary, Teri and Rebecca, click HERE to get you on the right path!  You deserve it!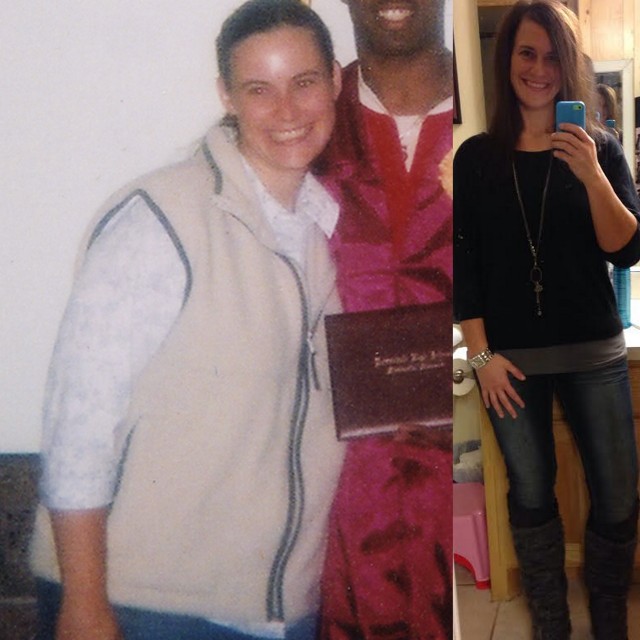 Cholesterol Facts
Did you know that cholesterol levels are a very poor predictor of future heart attacks? The risk of future heart attacks has everything to do with excess levels of insulin. This is why diabetics are known to be at a high risk of heart disease. Dropping Your Cholesterol Levels Will NOT Lower Your Risk Of Heart Disease, Attack, Or Strokes! Dr. Lundell
People with high cholesterol live the longest! This statement seems so incredible that it takes a long time to clear one's brainwashed mind to fully understand its importance. Yet the fact that people with high cholesterol live the longest emerges clearly from many scientific papers. ~ Uffe Ravnvskov, MD, PhD
Scientists used to think we had to worry only about our total cholesterol level, but then researchers found this wasn't a very strong predictor of heart disease. Next came the realization that there was both "good" (HDL) and "bad" (LDL) cholesterol. This launched a war against "bad" cholesterol, which is predominantly elevated by saturated fat.
We now know that there are 2 types of LDL cholesterol:
1. Large, fluffy LDL particles that appear to have no potential to cause atherosclerosis or the development of plaques on the large or medium-sized arteries.
2. Small, dense LDL particles that are strongly associated with arterial plaques and this can increase the risk of heart disease.
To determine which type of LDL = find your ratio of triglycerides to HDL
-If ratio is less than 2, you have fluffy LDL particles that are not going to do you much harm.
-If ratio is greater than 4, you have small-dense LDL particles that increase the development of atherosclerotic plaques – regardless of your total cholesterol levels.Harvard Medical School has confirmed the importance of this ratio; the higher your TG/HDL ratio, the more likely you would be to have a heart attack. In some cases 16 times more likely!
Cholesterol statins are also powerful anti-inflammatory agents, but not without consequences. They do lower C-reactive proteins; they worked like aspirin to reduce inflammation and therefore reduce heart attacks. Only statins cost a lot more and are less effective. The statins also include some serious side effects:
1. Muscle wasting = slower metabolism = higher triglycerides = snowball effect
2. Decrease cholesterol-production in brain = decreased production of new synaptic connections and loss of memory.
Improve your TG/HDL ratio by lower your insulin levels. Excess insulin = increase triglyceride levels. Eat the "healthified" low carb way!
ALSO, if you are dehydrated during a cholesterol test, it will come back high!
Recipes and fun facts like this can be found in THE ART OF EATING HEALTHY!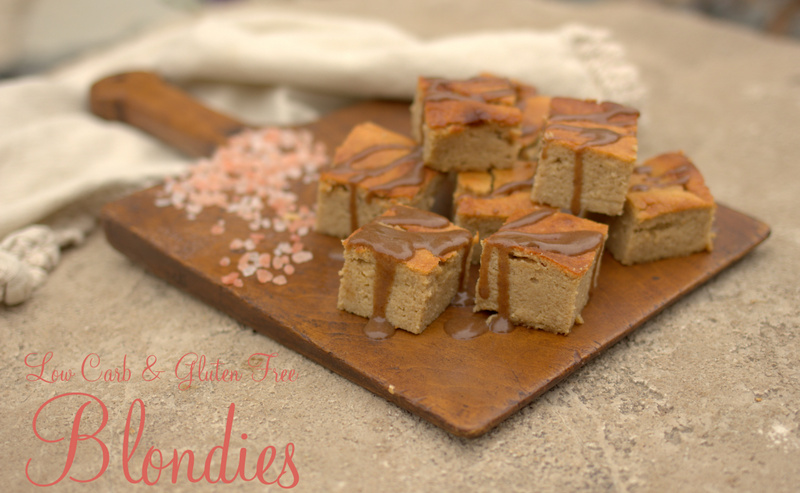 "HEALTHIFIED" BLONDIES
5 oz cream cheese, softened (or coconut cream if dairy allergy)
3/4 cup coconut oil or organic butter, softened
1 TBS vanilla extract
4 large eggs
1/2 cup coconut flour
3/4 cup Swerve
1 tsp stevia glycerite
1/2 tsp Real salt
1/4 tsp aluminum free baking powder
2/3 cup unsweetened almond milk
1/2 cup chopped pecans
OPTIONAL GLAZE: Click HERE
Preheat oven to 350 degrees. Brush both sides of an 8″ by 8″ pan with coconut oil, or spray with coconut oil cooking spray. Place a cut square of parchment paper in the bottom of the pan.
Beat softened cream cheese with electric mixer until smooth. Beat in butter, vanilla, and sweetener. Whisk together dry ingredients. Add eggs one at a time to cream cheese mixture, and beat until smooth. Add dry ingredients and almond milk. Fold in nuts. Pour mixture into prepared pan, and smooth top with a spatula. Bake at 350 degrees for 45 minutes until toothpick inserted in center comes out clean, and top feels firm to the touch. When done, place pan on wire rack and cool completely. Cool pan of brownies overnight in the refrigerator. Add glaze if desired. Slice and serve. Makes 16 servings.
NUTRITIONAL COMPARISON (per serving)
Traditional Blondie = 325 calories, 35 carbs, 1.2 g fiber (33.8g effective carbs)
"Healthified" Blondie = 164 calories, 1.9 g carbs, 0.8 g fiber (1.1g effective carbs)