Testimony of the Day
Photo Testimony:"About 10 years ago, my dad, a diabetic, gave me an Atkins book. I read most of it and without much understanding, attempted induction and lasted 2 days before I felt like strangling someone for a piece if toast! Lol! I put it behind me. Then came 2 children back to back ("late in life"), followed by nursing school. I put on about 60 lbs and felt terrible. I wanted to sleep all the time, so I ate constant carbs. I was becoming pre-diabetic. So in June 2012, I picked up the Atkins book and read it FOR REAL this time. It was like a carbohydrate revelation! Now as a nurse, it all made so much sense. So I did Atkins and lost 60 lbs in about six months. However, my understanding was still not complete. I was still afraid of fat. I was trying to do Atkins, while still restricting fats. So, I still craved and was hungry. I fell off the wagon for about a year and gained back 20 lbs. (However, the weight loss had brought all my labs into normal range.) Then I ran across your book (Keto Adapted), and it was like a FAT revelation!
Now my understanding was complete. I also read Grain Brain and Wheat Belly. I recommitted for life to low carbing/keto lifestyle at the first of this year. Not only have I lost the 20 lbs I gained back, but today, I had labs drawn. Since the first of the year, I have dropped my total cholesterol 30 points, my LDL 30 points, and my triglycerides 66 points. My A1c also dropped another .3 points. So now, rather than my labs being normal, they are above optimal. In addition, my insomnia that I have had for the past 3 years (related to being a night worker) has resolved. I wish to thank you from the bottom of my heart. You are helping so many people without even knowing it!
 I'll give you a pic too, now this was at 45 lbs lost. I'm at 60 now. I consider this my "halfway" photo. I forgot to mention, So far with the dietary changes, I've gone from using 30 mg Prevacid daily to 15mg about 3 times a month. I'm going to check out your gastro package." – Kelley
To get fast results, click HERE for easy to follow keto-adapted meals.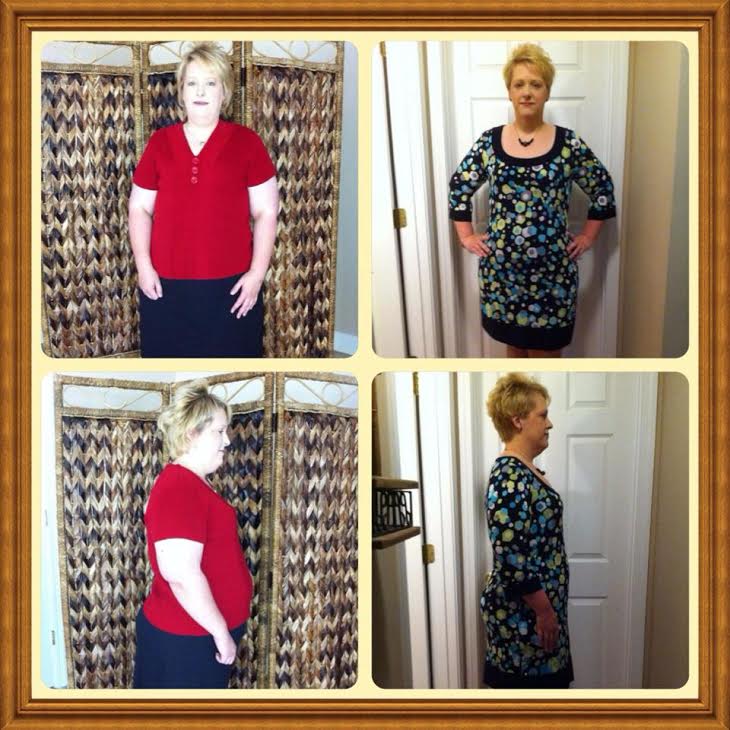 GRANDPA VINCE'S LARD SANDWICHES
Thanksgiving is a bitter-sweet day for me. My grandpa Vince survived his first heart attack at age 32, but with the diet that his doctor recommended it is no wonder his heart never healed.  He eventually required heart surgery at age 45, then another one at age 52. At that point, the doctors gave him 5 years to live; he made it 9 and died at age 61 on Thanksgiving morning. He was given nutrition advice from his doctor to never eat eggs, butter, or saturated fat.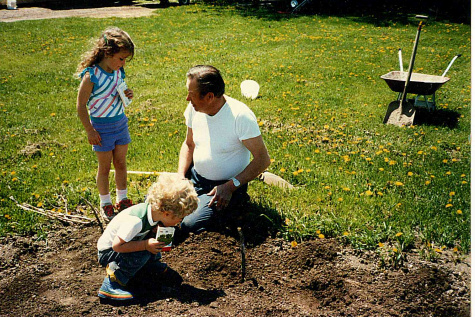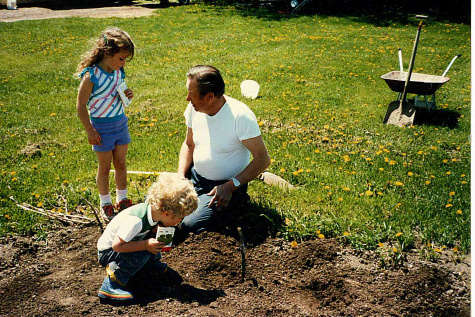 I still remember my aunts and uncles gathering in the kitchen with my grandma to hold each other and cook through the sadness. I've always heard that food brings you together and this was my first memory of that fact.
My dad still tells me stories of how Grandpa Vince loved "lard sandwiches" of white bread packed full in creamy leftover rendered lard. Well, I'm not sure if he loved them or if that's all his family could afford, but I find it ironic how at that time doctors told him to cut the lard out instead of the inflammatory bread.
As a society we have been taught to despise the word "lard." When I was a little girl I remember asking my mom if she wanted me to throw out the gross stuff in the coffee cup that was in the refrigerator door. She cried, "NO! That's rendered lard, I'm saving that for pie crust!" I thought it was disgusting, but I now know better:)
My father often tells me that he thinks about what a long life he would have had if I could have helped him with his diet. I actually think he would have loved the food! Lard sandwiches on Protein bread! What's not to love?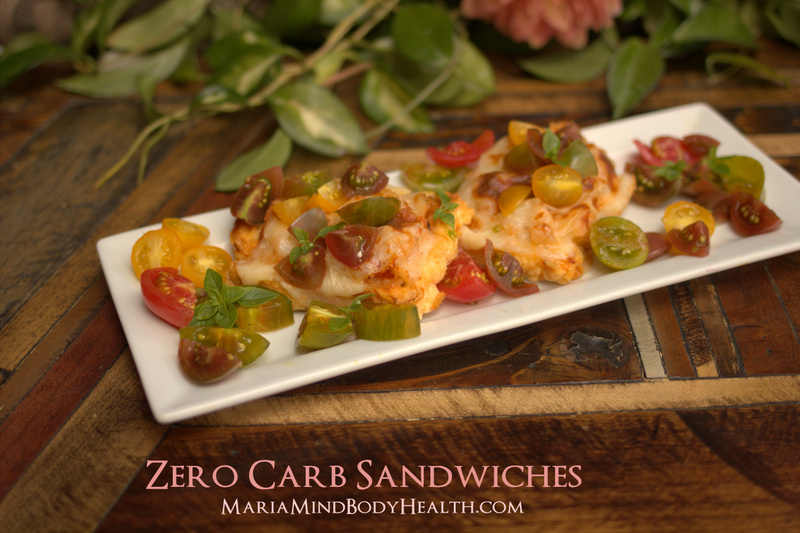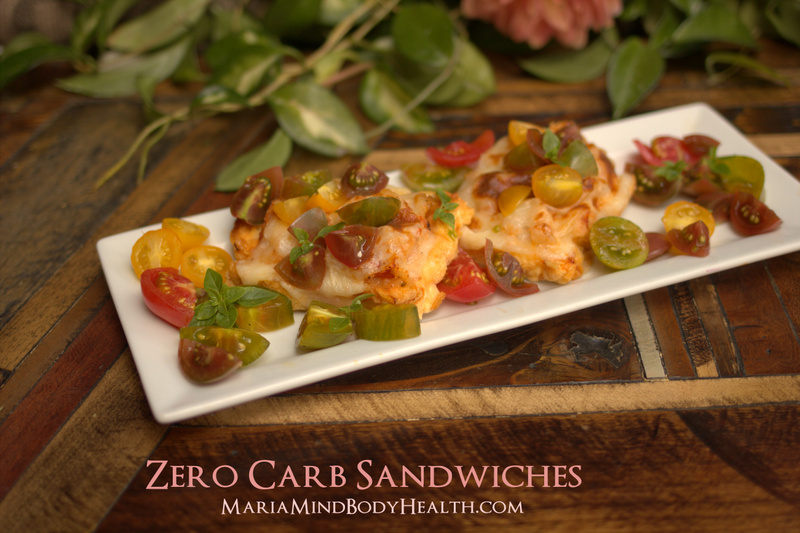 Lard Sandwiches
Ingredients
12

eggs

separated

1

cup

unflavored egg white protein

1/2

tsp

onion powder

optional

TOPPINGS:

1

TBS

lard per sandwich

1

TBS

tomatoes

sprinkling of your favorite herb
Instructions
Preheat the oven to 325 degrees F.

Separate the eggs (save the yolks), and whip the whites for a few minutes until VERY stiff (I use a stand mixer on high for a few minutes).

Gently mix the protein powder into the whites.

Slowly fold the reserved egg yolks into the whites (making sure the whites don't fall).

Grease a bread pan with coconut oil spray and fill with "dough."

Bake for 25-30 minutes or until golden brown.

Let completely cool before cutting or the bread will fall. Cut into slices.

I keep this bread in the freezer at all times to make sandwiches.

OPTION: Make bread into 18 buns on a greased cookie sheet.

To make the sandwich, spread each slice with lard (this is how my grandpa would eat it)

but to fancy it up: Fry on hot frying pan until golden brown and top with tomatoes and herbs.
Notes
NUTRITIONAL COMPARISON (per serving)
Traditional Lard Sandwich = 198 calories, 16g fat, 2g protein, 28.5g carbs, 1g fiber
Keto-Adapted Bread = 166 calories, 15.7g fat, 5.2g protein, 0.7g carb, trace fiber (85.5% fat, 12.7% protein, 1.8% carbs)