Keto Restaurant Options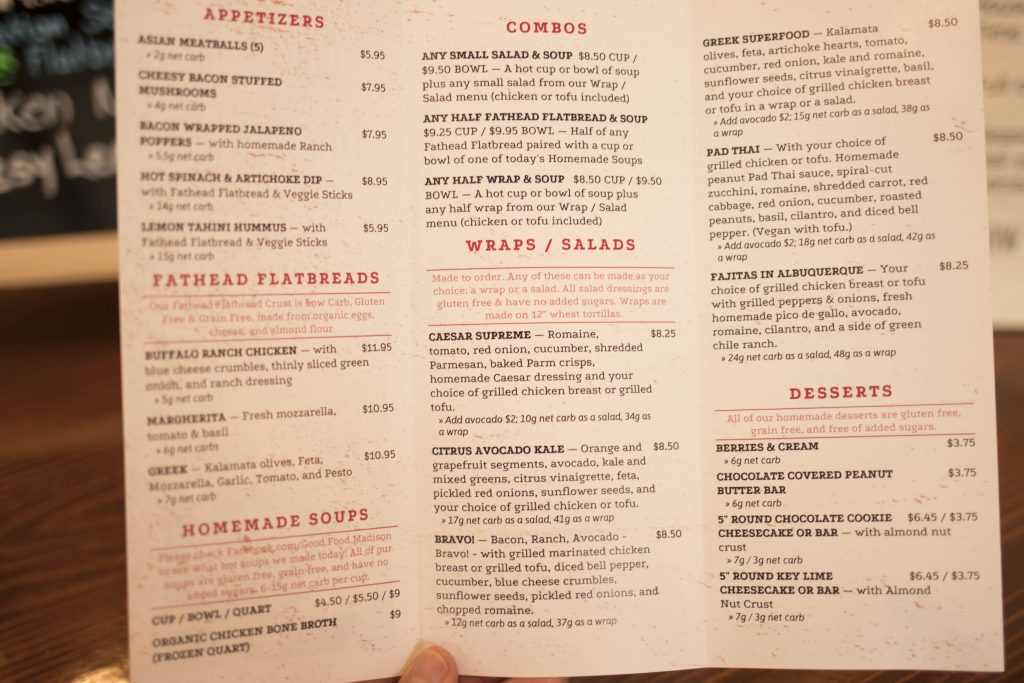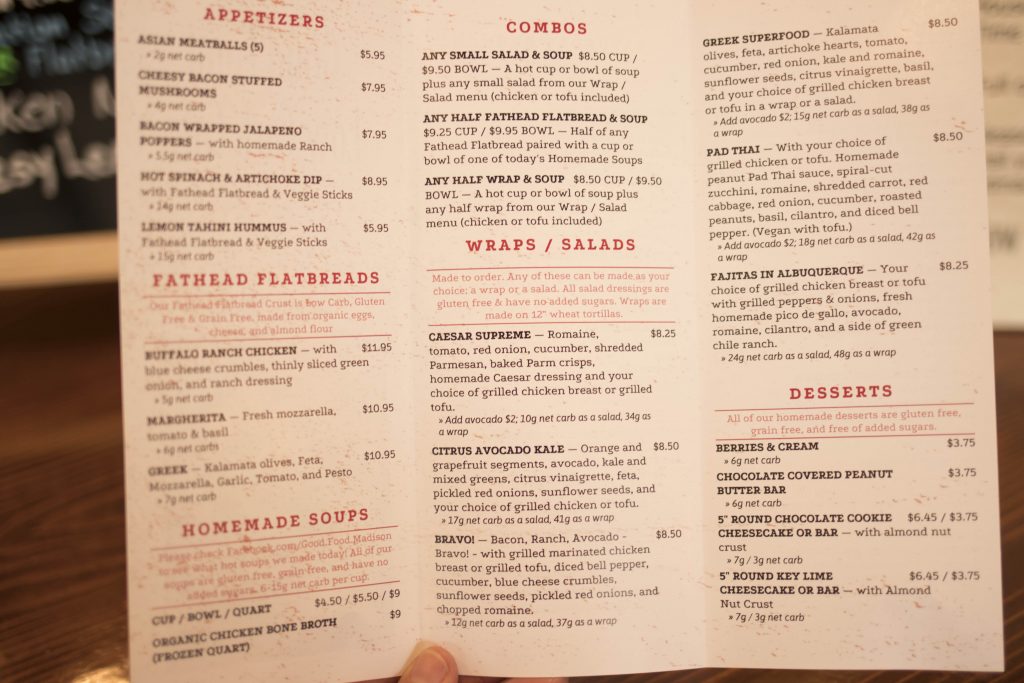 In this keto YouTube video, I interviewed Kory, the owner of  Good Food Cafe in Madison Wisconsin! He walks me through delicious, healthy, keto restaurant menu items! You must check it out!
AND you are invited to join me at Good Food Cafe this January! Join me for delicious Keto food like fathead pizza, pad Thai zoodles, zucchini noodle Mac n cheese, stuffed mushroom, Keto Pancakes, Keto desserts! As well as a book signing and Keto Talk! I will be bringing all of my books including my newest release Keto Instant Pot Recipes Book! Click HERE to reserve your spot!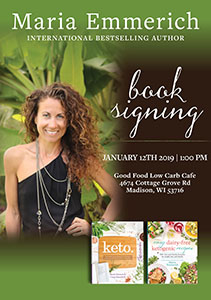 A perfect cookbook for the ketosis lifestyle which includes over 200 recipes, perfected meal plans, grocery lists and so much more: Easy Dairy Free Ketogenic Recipes! Click HERE to find it on sale now! We spent so much time and love in making special egg-free meal plans if needed, night-shade meal plans, vegetarian meal plans as well as much much more so you can be successful on your ketogenic lifestyle!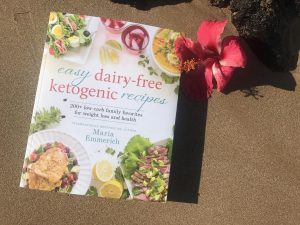 Also, Keto gives you all the tools to do this lifestyle right and answers all your questions. CLICK HERE to get it now for under $20!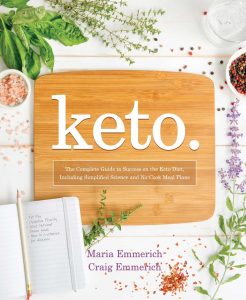 My 30 Day Programs and Personal Consultations! Click HERE to get started with me on your journey to fast healing!
My subscription website which you can make your OWN meal plans with foods you love with our help to get perfected macros! Weekly webinars every Sunday night, exercise videos and so much more! Click HERE to check it out!
FOLLOW ME ON SOCIAL MEDIA:
Twitter: https://twitter.com/MariaEmmerich
Facebook: https://www.facebook.com/ketoadapted/
30 Day Ketogenic Cleanse Group: https://www.facebook.com/groups/30dayketogeniccleanse/
Instagram: https://www.instagram.com/mariaemmerich/
SUBSCRIBE!
https://www.youtube.com/channel/UCyZia0TtezGqjGcXwXJhDoQ?sub_confirmation=1
Disclaimer: Some links in posts are affiliate links. If you click on a link and make a purchase, I may receive a commission but your price will not change. All products that I link to I use personally and contain no ingredients that we don't recommend for optimum health. The information contained on this site is not intended to diagnose, treat, cure, or prevent any medical condition and is not to be used as a substitute for the care and guidance of a physician.