Keto Pop Tarts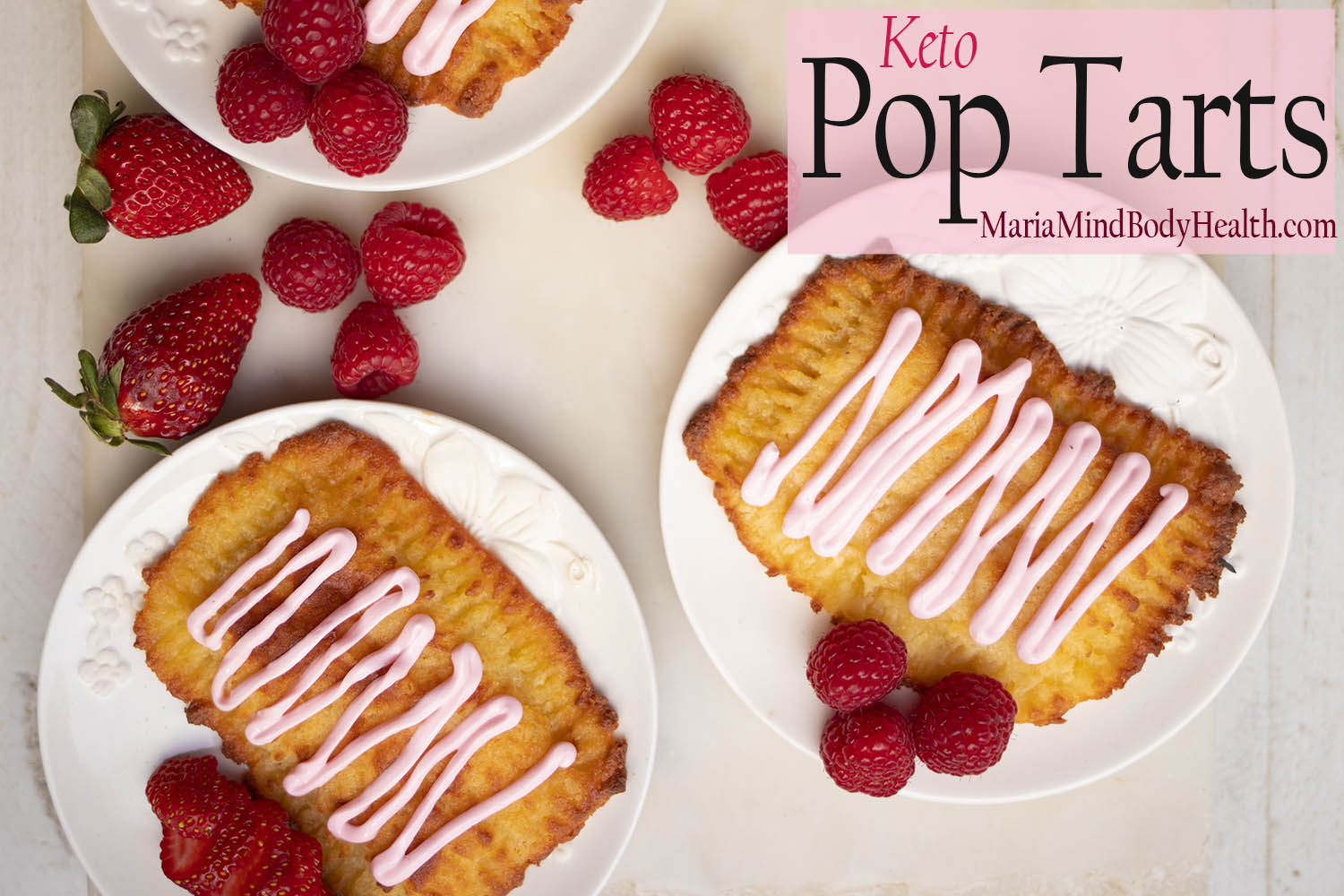 I often get questions on where I get all of my unique recipe ideas from.
Many times, my healthified recipes come from common foods that I grew up on like Pop Tarts!
This recipe for keto Pop Tarts started when I watched Gilmore Girls with my boys a few years ago!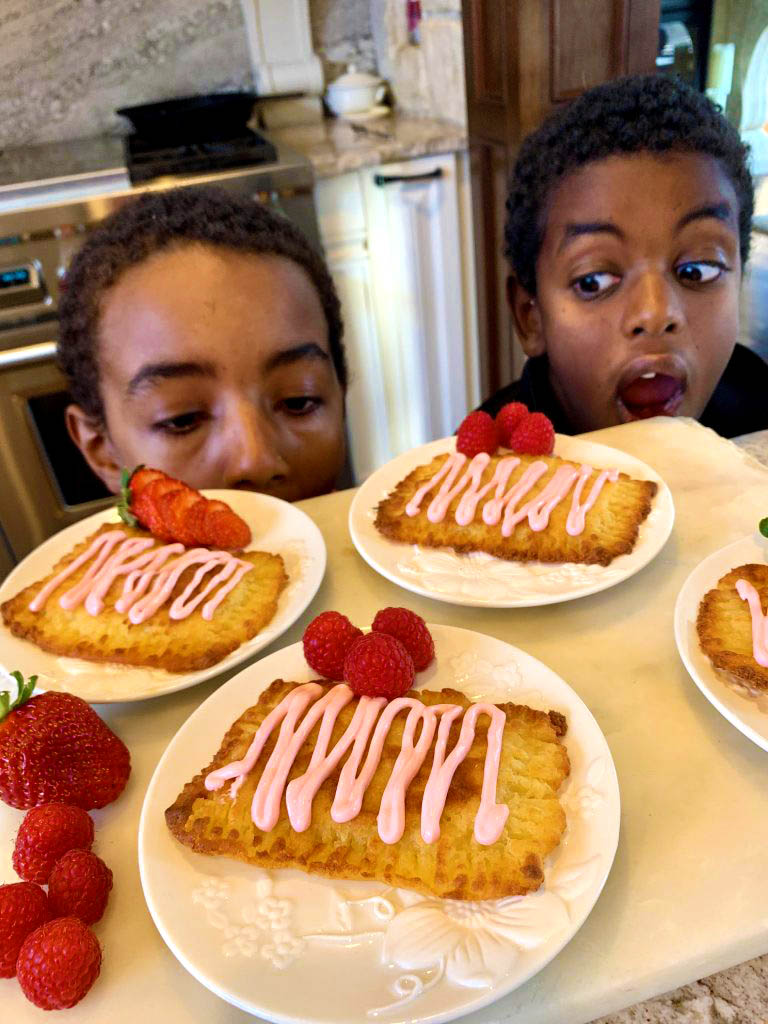 If you ever watch Gilmore Girls, you know that Lorelei Gilmore LOVES Pop Tarts and that is something she "makes" her daughter for breakfast quite often.
My boys asked what a Pop Tart was so I said, let me show you! I jumped into the kitchen to make them homemade Pop Tarts!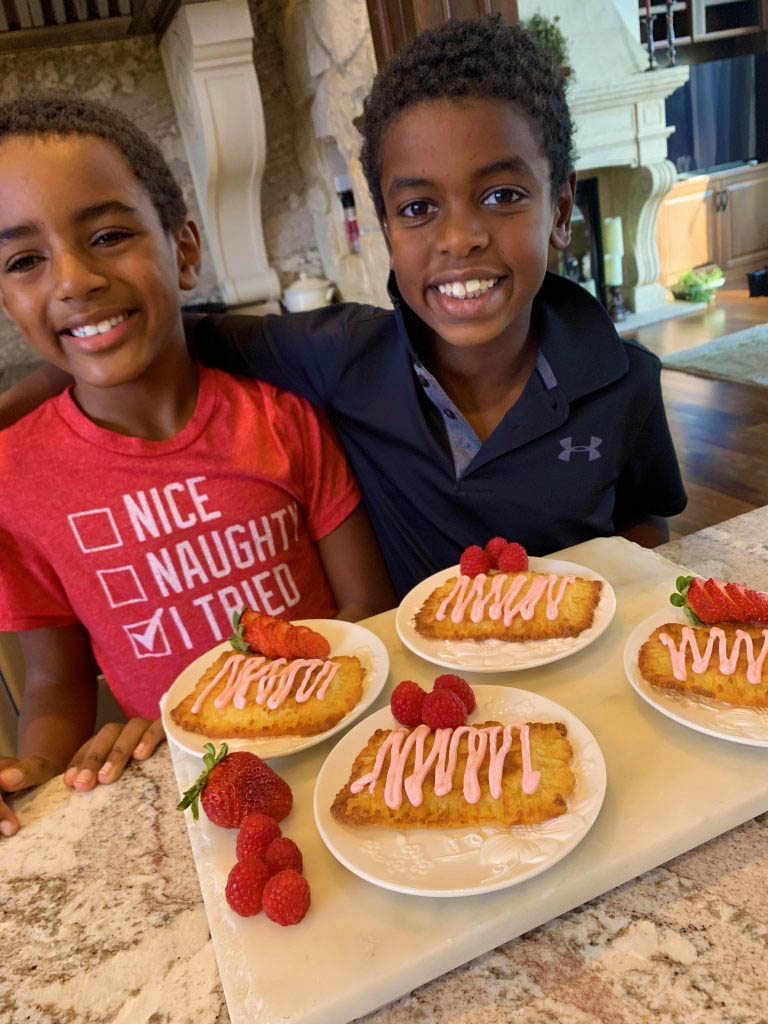 This recipe was originally written for my book Keto Air Fryer, but since I always write WAY to many recipes for my publisher, about 50 recipes always get cut! So lucky you, I am giving this recipe to all of you! I also changed the Pop Tart recipe directions to be made in the oven so for those of you who do not have an air fryer, you can also make these!
Click HERE to find KETO AIR FRYER ON SALE!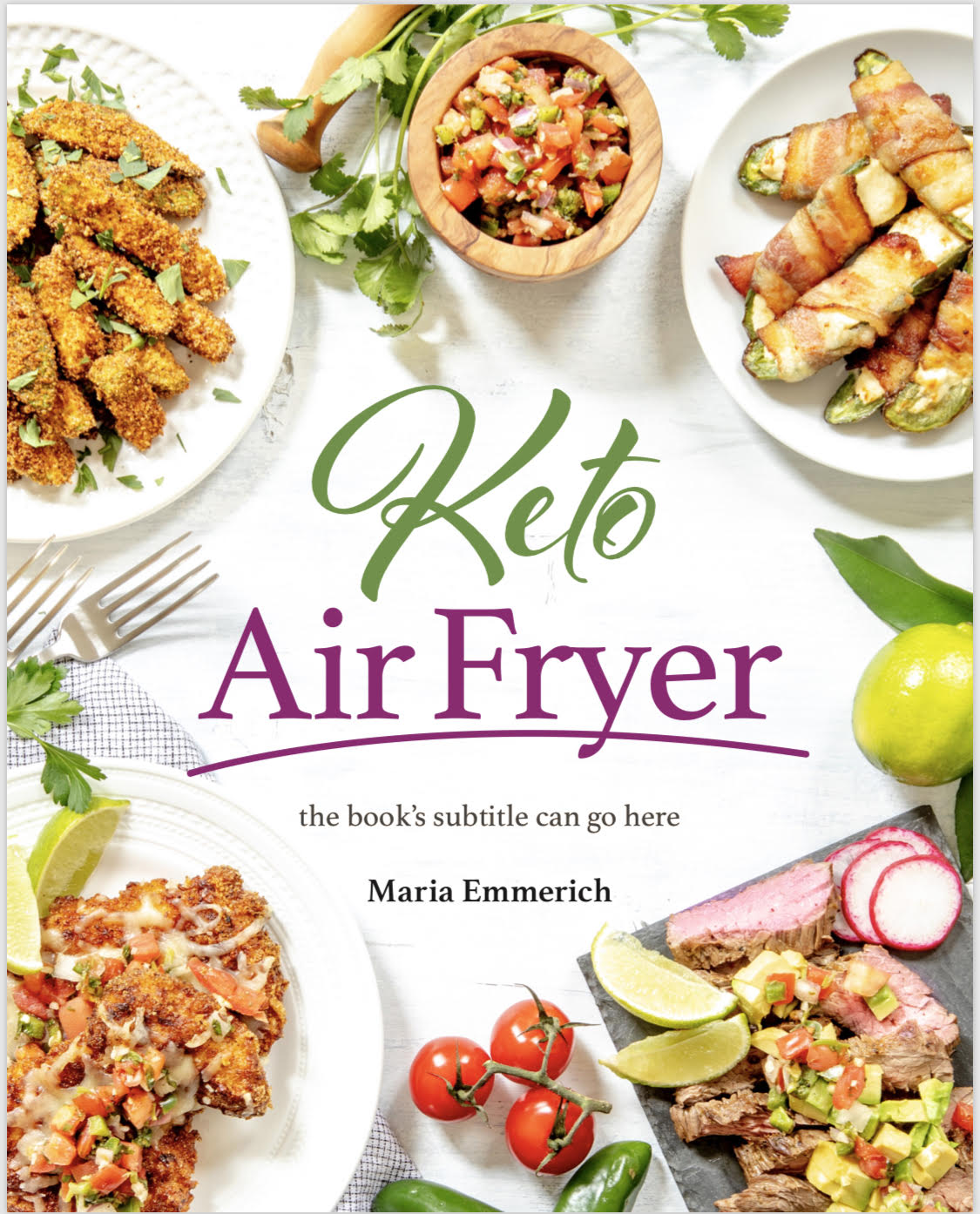 These healthy Pop Tarts are super delicious and a huge hit with the boys! This recipe is a bit harder than most of my recipes but it is really a show stopper!
Especially if you grew up eating Pop Tarts, you are going to want to make these! These homemade Pop Tarts taste WAY better than the cardboard ones you grew up on!
If you make these homemade Pop Tarts and love them, I suggest making a triple batch and keeping some unbaked keto Pop Tarts in the freezer for easy breakfast or keto treats to have when cravings strike!
Keto Pop Tarts
Ingredients
Dough:

1 3/4

cup

shredded mozzarella cheese

2

tablespoons

cream cheese

3/4

cup

almond flour

or ground up pork rinds

1

egg

Filling:

1/2

cup

raspberries

4

tablespoons

cream cheese

softened

4

tablespoons

Natural Sweetener

Pinch

Redmond Real salt

use code Maria15 for 15% off

Frosting:

¼

cup

cream cheese

softened

1/4

cup

Natural Sweetener

2 to 3

tablespoons

unsweetened almond milk

or heavy cream

Few drops natural pink food coloring

if desired
Instructions
Preheat oven to 400 degrees F.

To make the dough, place the mozzarella and the cream cheese in a heat safe bowl and microwave for 1-2 minutes or until the cheese is entirely melted. Stir well.

Add the almond flour and egg and using a hand mixer, combine well. Chill in the freezer for 10 minutes to help with forming the dough.

Divide the dough into 8 equal portions. Place one ball of the dough on the greased piece of parchment paper that is on a baking sheet, and pat out with your hands to make a small rectangle shape, about 2 inches by 3 inches. Repeat with remaining balls of dough.

Make the filling by placing the raspberries, cream cheese, and natural sweetener in a food processor and pulse to combine well. Taste and adjust sweetness to your liking. Place this mixture in the center of 4 pieces of rectangles, try to cover as much dough as possible, leaving 1 centimeter on all sides. Place 4 unfilled rectangles of dough and top onto the filled rectangles. Use a fork to seal the edges shut.

Place the baking sheet with the Pop Tarts in the oven.

Cook for 8 minutes. Optional: remove from oven and use a fork to score edges again to look like a traditional pop tart.

Place back into the oven to cook another 2 minutes or until the pop tarts are golden brown and dough is fully cooked. Remove from oven and allow to cool for 10 minutes.

Meanwhile make the frosting by placing the softened cream cheese, natural sweetener in a small bowl, stir to loosen the cream cheese. Add just enough almond milk to make a frosting. If it gets too thin, add a tablespoon of natural sweetener, and if it is too thick, add a splash of almond milk. Add natural food coloring if desired. Place into a piping bag or small ziplock. Cut a tiny corner in the Ziploc and pipe over each pop tart.

Once the pop tarts are cool, drizzle glaze over.

Store extras in air tight container in the fridge for up to 4 days. Store extras in air tight container in the fridge for up to 5 days. Can be frozen for up to a month.
Notes
Nutritional Information:
379 calories, 31g fat, 19g protein, 7g carbs, 3g fiber
TESTIMONY OF THE DAY
"Hi all! I've been strict Emmerich Keto since January 1st and I've had incredible success!
I have lost 50+ lbs and balanced my PCOS afflicted hormones. So much so that after 2 long years of trying to conceive my husband and I are now expecting a baby! Something we truly were beginning to believe was not possible for us." – Kathleen 
Most people I consult are doing keto totally wrong. Get fast results with the my NEW Keto Packages!