Keto Magic Shell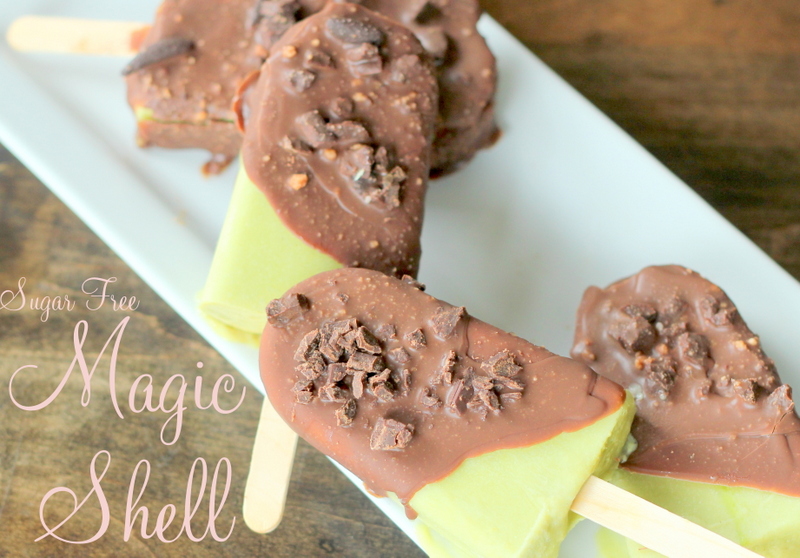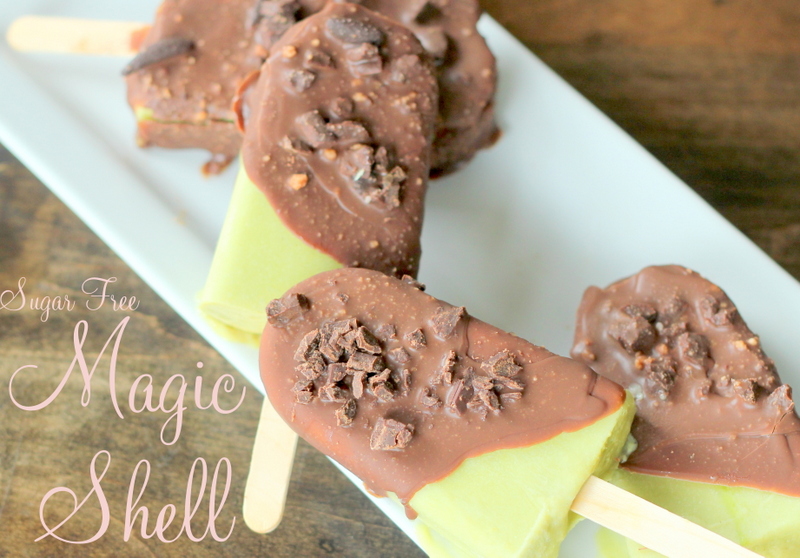 If you would like to help out a small family, rather than large business, I am happy to announce that you can now get my books as a high-quality ebook that works on any platform. Plus, most of the profits don't go to Amazon or apple! 
Click HERE or select "My Books" above to get your copy now
!
Click HERE to get a limited edition of the Hard Cover.
Click HERE to get a soft cover.
Thank you all for your love and support!

Use to coat my Avocado Sorbet popsicles!
"HEALTHIFIED" Magic Shell
6 TBS coconut oil
6 TBS unsweetened cocoa powder
1/4 tsp stevia glycerite (or to desired sweetness) OR 4 TBS of Swerve confectioner
1/8 tsp fine sea salt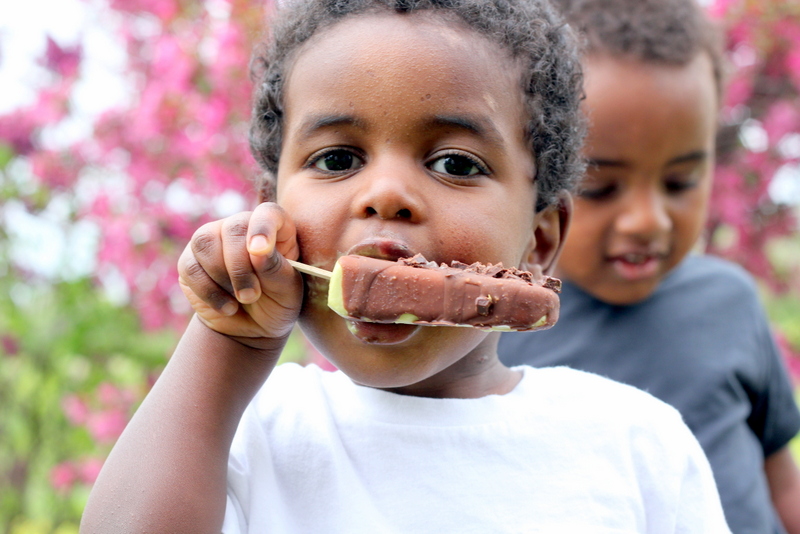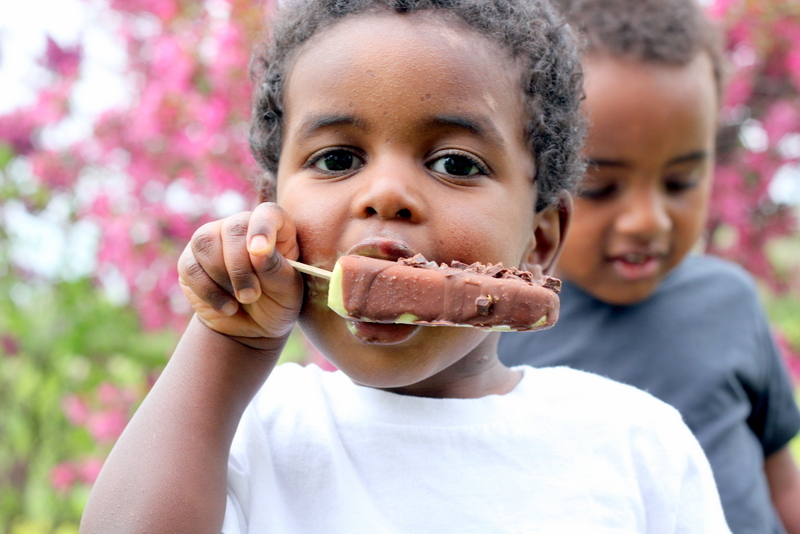 Melt coconut oil over low heat. Stir in chocolate, sweetener, and salt until completely melted. Allow to cool to room temperature before drizzling over ice cream. Makes 6 servings.
ADDITIONAL FLAVOR IDEAS:
Peppermint Patty: 1 tsp mint oil
Almond Joy: 1 tsp almond oil
Snicker's Candy Bar: 1/2 tsp almond oil and 1/2 tsp vanilla oil AND chunks of my "healthified" snicker's bar
Twix Candy Bar: 1/2 tsp vanilla oil and chunks of my "healthified" Twix recipe
Creamsicle: 1 tsp orange oil and 1/2 tsp vanilla oil
Key Lime: 1 tsp lime oil
NUTRITIONAL COMPARISON (per serving)
Smucker's Shell = 210 calories, 15g fat, 1g protein, 18 carbs, trace fiber
"Healthified" Shell = 129 calories, 14g fat, 1g protein, 3 carbs, 1.6g fiber
To find TONS of great Kids ideas like this, check out my book:
 The Art of Eating Healthy: KIDS. 
We need to start our kids off on the right foot so they don't end up with issues that keep them from being the amazing little people they can be!!!