Testimony of the Day
"Before working with Maria, I had struggled most of my adult life with my weight. I had tried other plans, and they would work for a time and then once I went on my own, I fell back into the old patterns and the weight came back. In December 2012, I weighed 212lbs. I had been pushed into finding an alternative way to better eating because of some health related issues in my family. My dad is diabetic and has had a couple of heart attacks. He's been told that there's nothing that they can do to repair his arteries. Of course, this gets me paying attention as I don't want to head down that same path.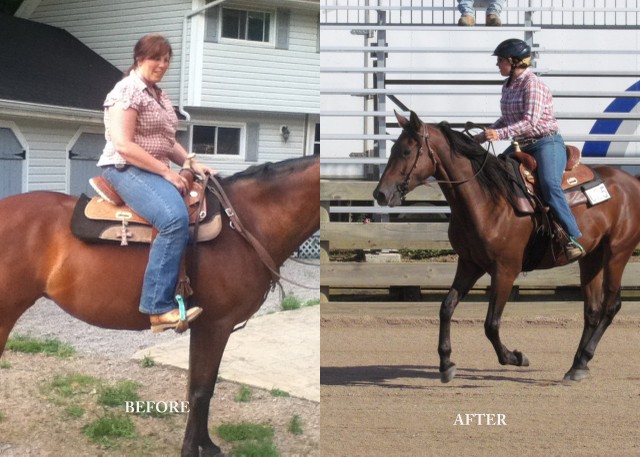 Maria was non-judgemental during this process. She was always providing me excellent resources to allow me to take this journey on my own once I got properly set up. When I was struggling she had tips for me. The videos that she's created or the ones that she recommends were always timely and helpful. I have lost 35 lbs since working with Maria – and just 7 away from my original goal. I've chosen to take the longer path to success because I want to make sure that this weight stays off – for good. Eating food that tastes amazing has been the key to my success in being able to do this on my own. I'm a fussy eater, but also one who's grown up in a practical environment. The menus that Maria has created are based on food that I grew up on – not high end fancy dishes that I don't know how to pronounce. I have to say that that has made a huge difference for me – eating foods that I would have ate – just differently so that they're healthy for me and keep me satiated. Maria has given me the tools and resources to be able to modify my own recipes in a 'healthified' way. Since losing weight, I am now able to fit into cute show clothes again, and I'm sure that I'm also much lighter for my horse's sake :-)" –Janice
To get started on your before and after photo collage, click HERE.
KETO HUMMUS
Most of you know hummus is traditionally made with chickpeas, which is a legume. My program doesn't allow beans or legumes. Sure, they seem harmless…no corn syrup, no trans-fats, no "plastic package" surrounding this food item…so what's wrong with eating Hummus?
Beans and legumes, as well as grains, contain lectins, which are indigestible proteins found in plants that attach themselves to the lower intestine, causing a really unpleasant inflammatory response and a cascade of bowel issues. This is when people suffer from Crohn's, colitis, IBS, and other auto-immune disorders. These lectins also increase the risk of leptin resistance (which I write a whole chapter on in Secrets to a Healthy Metabolism). Leptin is the hormone that signals that we are full, which can malfunction causing over-eating.
This is why I suggest a grain-free, bean-free diet. My passion is to make this limited diet as tasty as possible so you can stay successful! Here is a keto hummus recipe that you will totally enjoy that is low in starch and no lectins!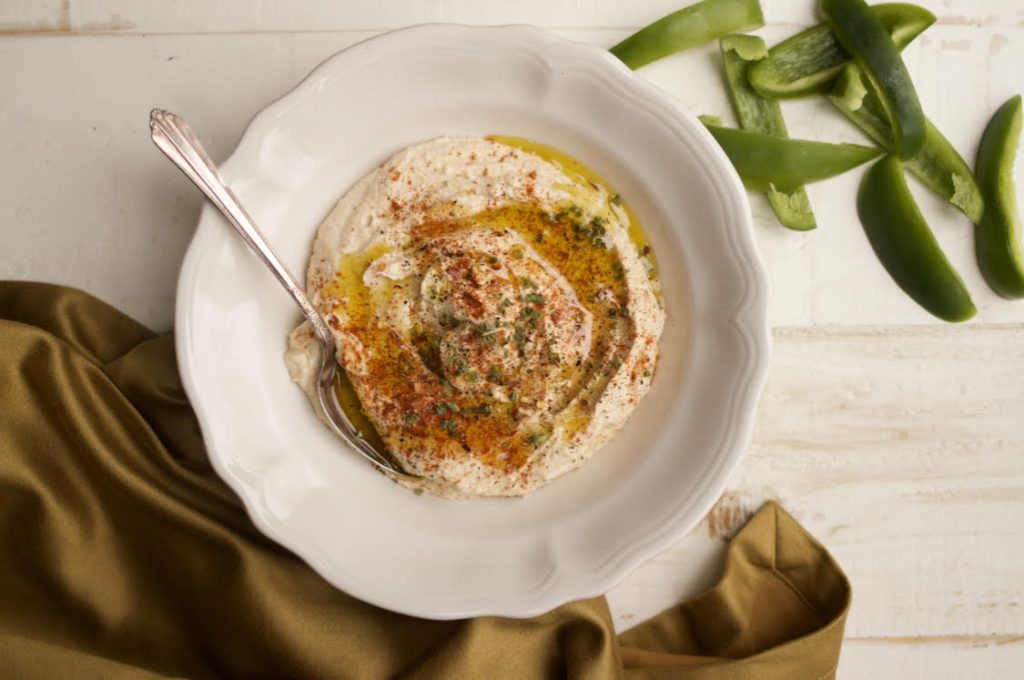 KETO HUMMUS
1 large zucchini, cut into chunks
1/2  cup tahini
1 clove garlic, peeled
1 TBS macadamia nut or quality olive oil
2 TBS lemon juice
1 tsp cumin
1 tsp smoked paprika
1 tsp Redmond Real salt
Combine all the ingredients in a high powered blender or food processor and process until smooth. Taste and adjust the seasonings to taste. Makes 4 servings.
CINNAMON-SUGAR "HUMMUS" VARIATION: Omit the garlic, cumin, and paprika. Add 1/4 cup Swerve (or 1 tsp stevia glycerite) and 2 tsp cinnamon. Serve with BAGEL CHIPS (recipe in Kids Cookbook).
NUTRITIONAL COMPARISON (per cup)
Traditional Hummus = 435 calories, 21g fat, 10g protein, 49.9g carbs, 9g fiber (40.9 effective carbs)
"Healthified" Hummus = 228 calories, 19g fat, 6.5g protein, 10.5g carbs, 3.9g fiber (6.6 effective carbs)