Testimony of the Day
"Dear Maria, I've been a fan of your recipes for more than a couple years. When I started a very popular low carb diet that got me to lose weight very quickly eating powdered foods (some ok and some barely palatable). After reaching within 20 pounds of my goal, I slowly went off track again and gained my weight back.
I had stumbled across your Pinterest page and was intrigued. But after reading some of your recipes, the uneducated me thought, "whoa, this woman has way too much fat in her recipes…not good!" But after buying your book, The Art of Healthy Eating (3 books in one), I read more and more that these "high protein, low fat, low carb" diets have it all wrong!
After a milestone birthday, I vowed I would embrace TMW ("The Maria Way") and begin my journey of a keto adapted lifestyle. Two days after starting eating TMW, I'm down 9.8 pounds!
I realize this is drastic, but being a sedentary person in general, I promised to also exercise at least 4-5 days a week. Being a female, other factors played into the drastic results, but I can attest to the fact that all the research you've done has helped a great number of people, and in this very short few days of eating TMW, I'm feeling good, have energy, and am in ketosis, a fat burning mode that I could never even stay in while eating those pre-packaged crummy foods!
I suffer from IBS but so far, I've not had any issues! I have had asthma since I was 4 years old, so I'm curious to see how this lifestyle change will impact that as well.
Your book is nothing short of incredible! I have made several recipes and this book has now become my food bible and I it! I made the pancakes and the syrup recipe…both are out of this world! The bread recipes are fabulous and from an Italian girl, I had to find a means to incorporate both bread and pasta. Your alternative options work and are tasty! I haven't been able to make the miracle noodles not taste so fishy or get the texture not to be so slimy, but I'll try again soon using some new tips.
I introduced your book to a couple of nurses who now are curious about TMW, and both have purchased it!
I don't have the daily menus yet, but if my weight loss stalls over the next few weeks, I will purchase a package of the plans to keep me on track.
I wanted to thank you for all your efforts putting your books together and the recipes…keep them coming!
I will report again soon…in another month or so to let you know about my progress.
Cheers to you and thank you for helping me change for the better!!!
-Kathya"
Click HERE to get started on your keto-adapted diet.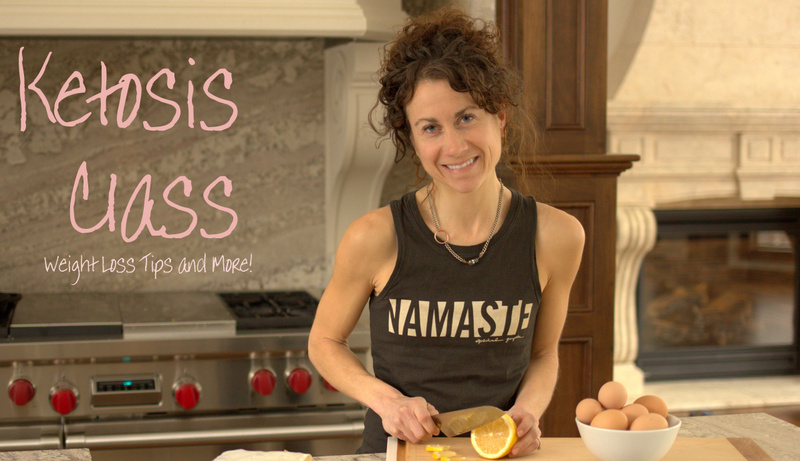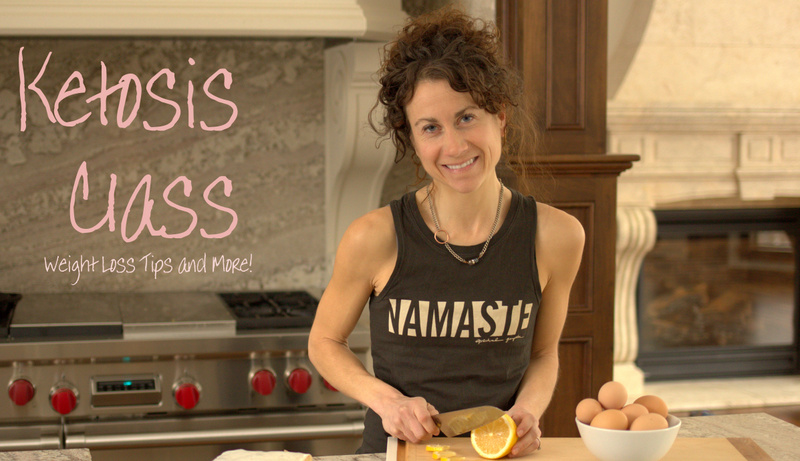 Brand New Ketosis Class
Are you looking for the next step in your journey to health and weight loss? This class will not only inspire you, but you will get all the tools you need to take the keto diet to the max.  If you have taken the SuperCharge your Metabolism class, this class is the perfect next step.  It will answer all your question about this lifestyle.
Some tools you will leave with are:
1. What is ketosis and how to eat to get into ketosis.  Also what methods to test for ketones and their pros and cons.
2. What are the common mistakes many clients have made (such as subtracting fiber from total carbs).
3. What are common "low carb" foods and even "low carb" veggies that take most clients out of ketosis.
4. What specific supplements will enhance ketosis and how much and when to take them. I will also share which ones I personally take and why.
5. Workouts with ketosis to help burn fat while building muscle. What time of day to exercise to burn fat and what time of day exercise can actually put ON fat and increase cortisol. I will also share my exercise regime.
6. Are you deficient in some common nutrients? I will have you do a test to see if you are low in zinc!
7. What medical tests to run if you are having a hard time losing weight even in ketosis. If a client of mine is having a hard time with weight loss, these tests will help get you on the path to the body you want!
8. Why I do not recommend Bulletproof Coffee or other high calorie drinks.
9. Answers to many of the questions about ketosis as a lifestyle.  (Cholesterol and long term health, how to get your nutrients, vitamins and minerals and much more)
The Keto Life: Lose weight and feel great!
WHEN: Saturday February 21st from 4-6pm central
WHERE: Via webinar and watch from the comfort of your own home!  It is much more interactive than previous webinars as Craig will be answering all your questions in real time.
Missed it?  Get the video now by clicking below:
$30

Can't make this Date and Time?  Everyone who signs up for the class/webinar will receive the video after the class.