Keto Carne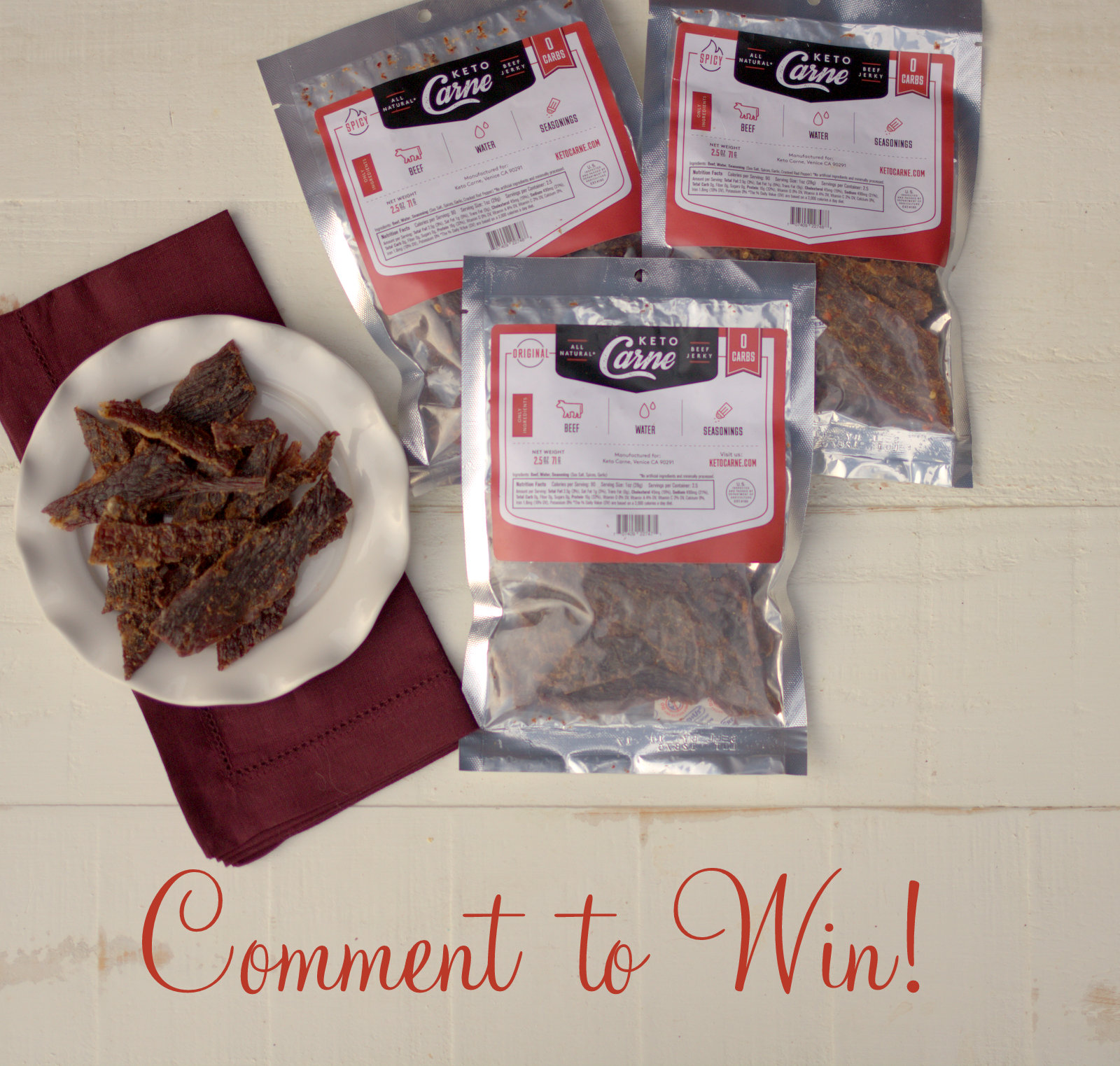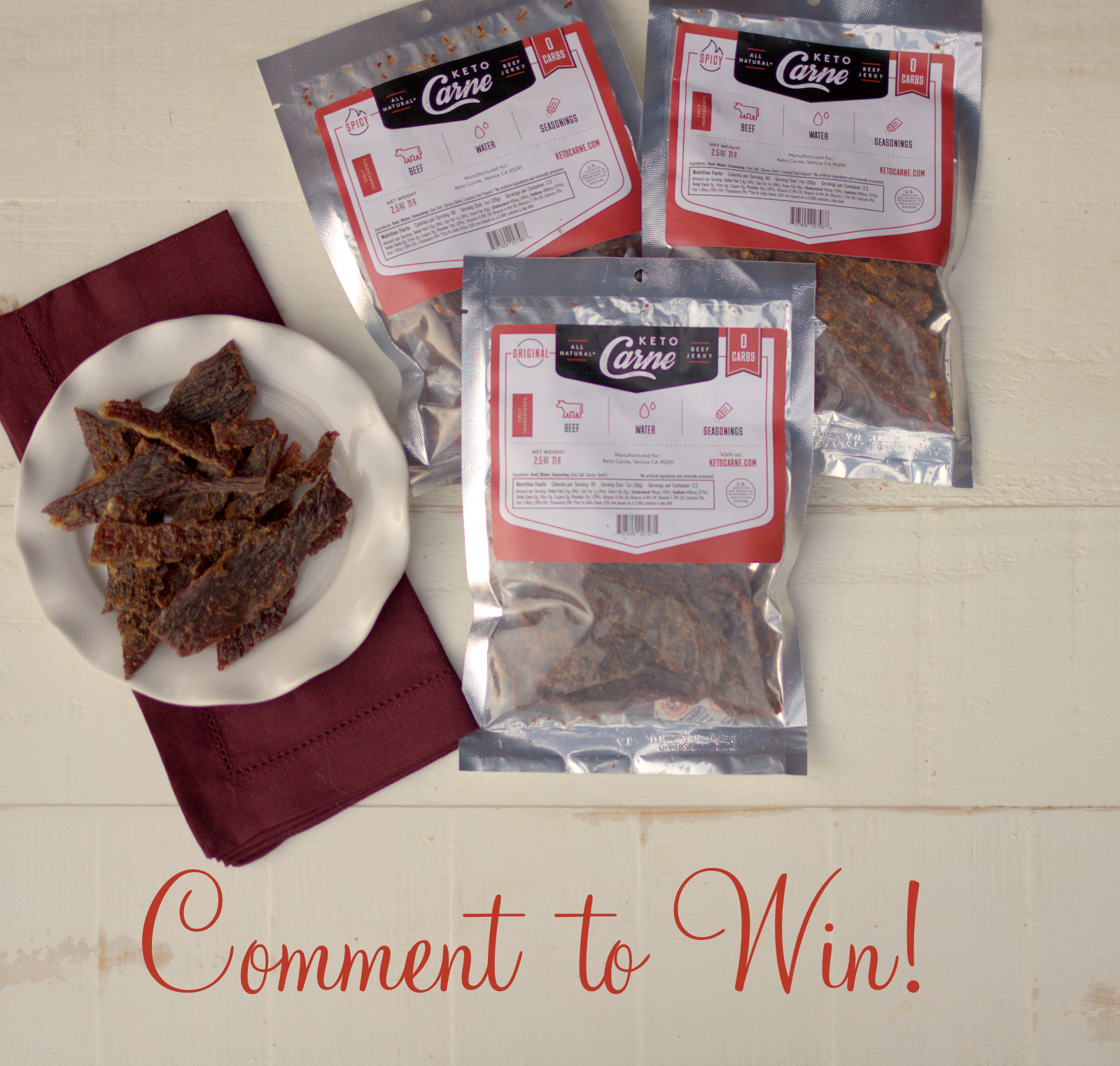 As you all know I love camping and hiking in the woods. When we go on long hikes I always try to plan the day before on what to make for the kids that will be easy to hike with. Something that my kids love is when I make beef jerky but that takes quite some time to make and especially on hot summer days, I don't want to turn on the oven for hours. So I LOVE it when I find tasty jerky without any soy sauce (gluten) or added sugar. Keto Carne has created an amazing jerky that is just beef, water and seasoning. Whether you eat keto, paleo, gluten free or whole 30, you will want to pick some Keto Carne up for your next adventure!
I love finding new and quality small businesses that not only sell amazing products but are kind people! Keto Carne has graciously donated a box of jerky for one lucky winner! How awesome are they???
Click HERE to find KetoCarne jerky. 
It is easy to enter!
All you have to do is:
1. Like Keto Adapted on Facebook and share my recipes with your friends and family!
2. Like Keto Carne on Facebook!
3. Comment below on the best place to hike/camp (maybe I'll come explore there:)
Winner will be chosen November 13th. Good Luck!
TESTIMONY OF THE DAY
Keto Cleanse Testimony: "Just wanted to tell you about week two on your cleanse plan. Week one was good lost 5lbs. I weigh on Monday mornings so I weighed today and lost 16lbs!!!!!
I checked the scale four times and even got a weight to check it out. I don't understand it. So I am now 21 lbs down. I know this can't keep up but wow.
Oh, I almost forgot the most important thing, I am going to the bathroom regularly and sleeping much better but the best surprise is I have not had to take one of my pain pills almost everyday this week. I usually take three a day and would pray for more. Now I am only taking two!
Best of all my blood sugar is leveling off. It has been constant for the last eight days! I have such a long way to go but I believe I will be able to walk again." – Diane