Jicama Crostini
Here is an easy appetizer for your New Years Eve get together…Jicama Crostini.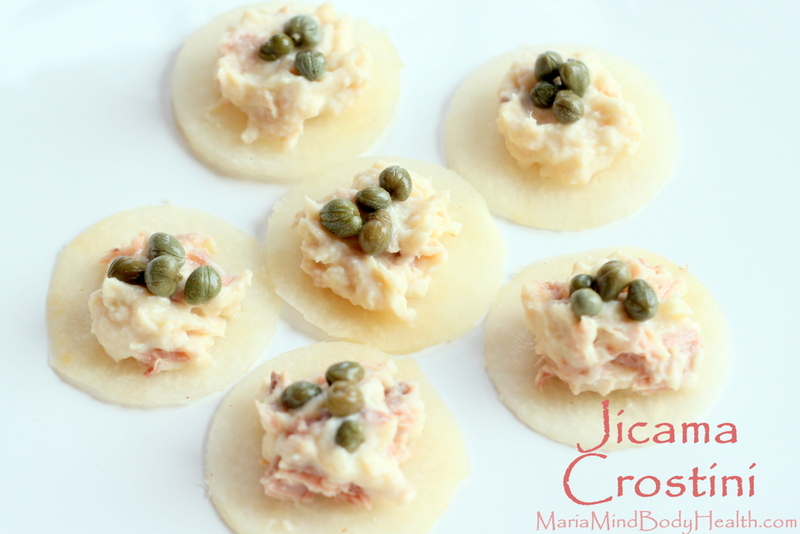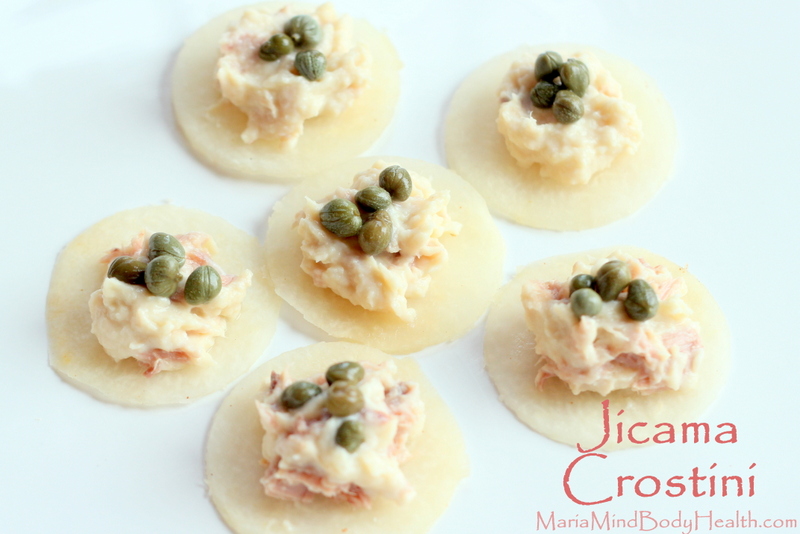 Jicama Crostini
Ingredients
1 large jicama
Toppings of your choice
Instructions
Peel jicama.
Slice into very thin slices.
Using a round cookie cutter or the top of a mason jar cover, cut 1½ inch rounds from each slice. Discard extra.
Top with your favorite toppings such as:
tuna salad and capers.
Curry Chicken salad
Blue Cheese, crab and walnuts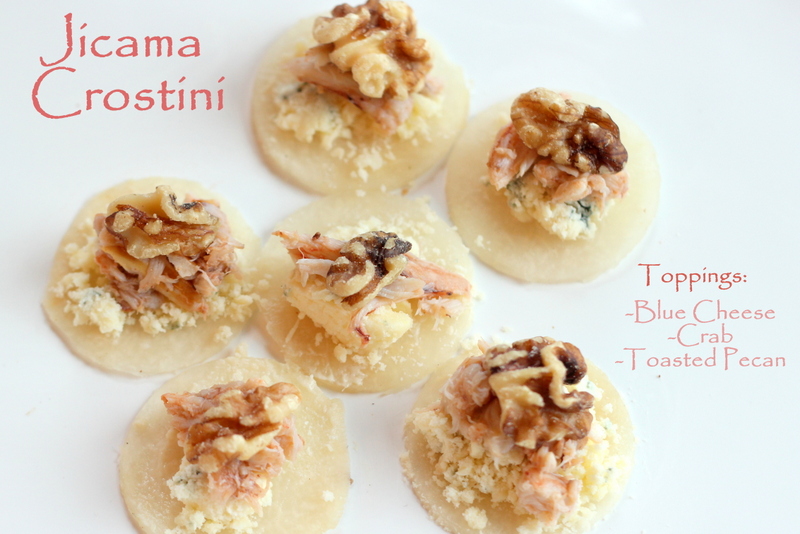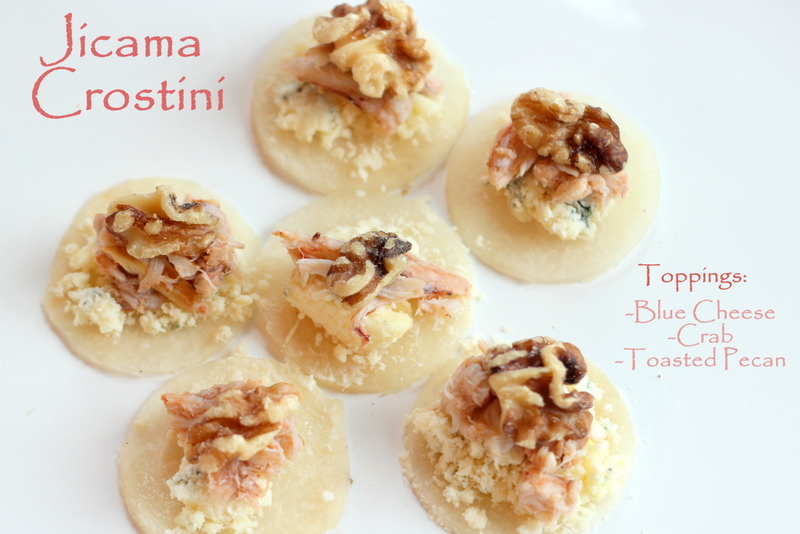 Testimony of the Day
30 Day Accelerated Testimony: "Maria, I have lost almost 10 pounds this first week alone just by following your plan!!
I am so excited!! Thank you for all that you do. You are the first person that I have found that the recipes are actually GOOD! Not once in this first week have I been hungry or feeling the need to backtrack!! – Debbie" 
If you want to get started on a path to health and healing, click HERE. You will not regret it!