SUGAR FREE BACON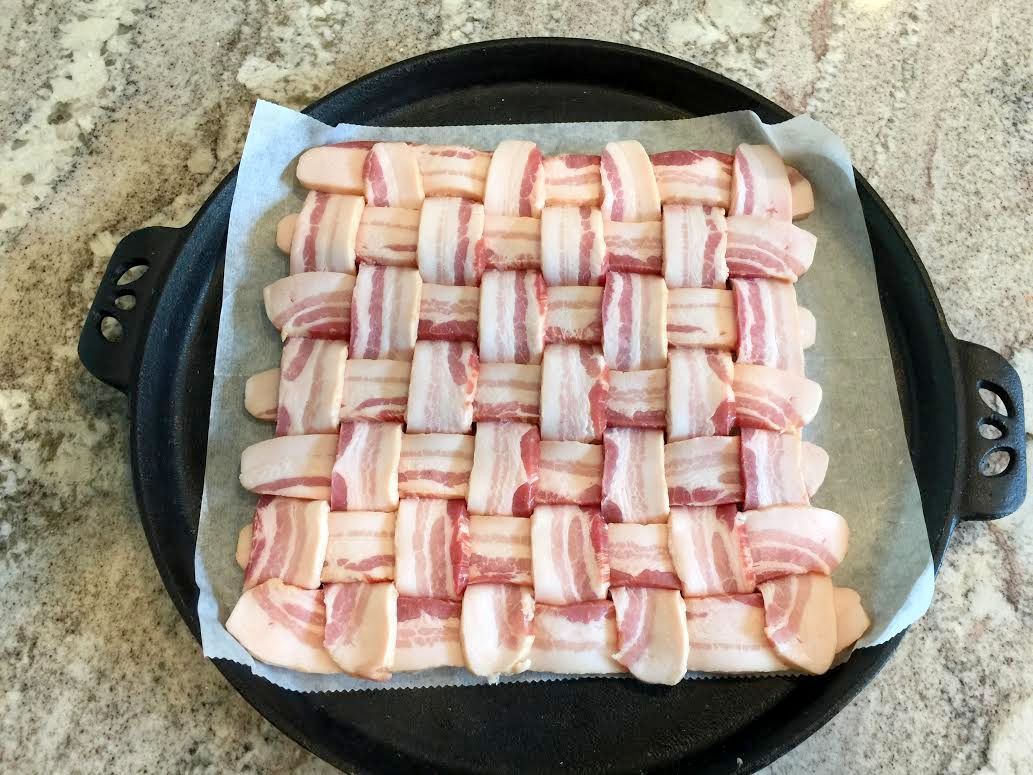 It is hard to find bacon without sugar and if you do, it is really expensive! That is why I order Pederson's Farms bacon! Click HERE to get sugar-free bacon! 
If you want to get my favorite keto BUNDLE of meaty goodness from Pederson's Farms, you get a great deal!
Maria's Mind Body Health Bundle contains 10 of Pederson's Natural Farms Whole30 Approved No Sugar Added products. Included with this bundle is:
1 package No Sugar Added Hickory Smoked Uncured Bacon
1 package No Sugar Added Smoked Kielbasa
1 package Uncured No Sugar Grass Fed Added Beef Hot Dogs
1 package Fully Cooked No Sugar Added Mild Breakfast Sausage Links
1 Uncured No Sugar Added Half Ham, Boneless and Spiral Sliced
1 package No Sugar Added Italian Ground Sausage
1 package No Sugar Added Chorizo
1 package No Sugar Added Uncured Old World Kielbasa
1 package No Sugar Added Uncured Hot Dogs (Made with Pork & Bacon)
1 package 100% Grass Fed Organic Ground Beef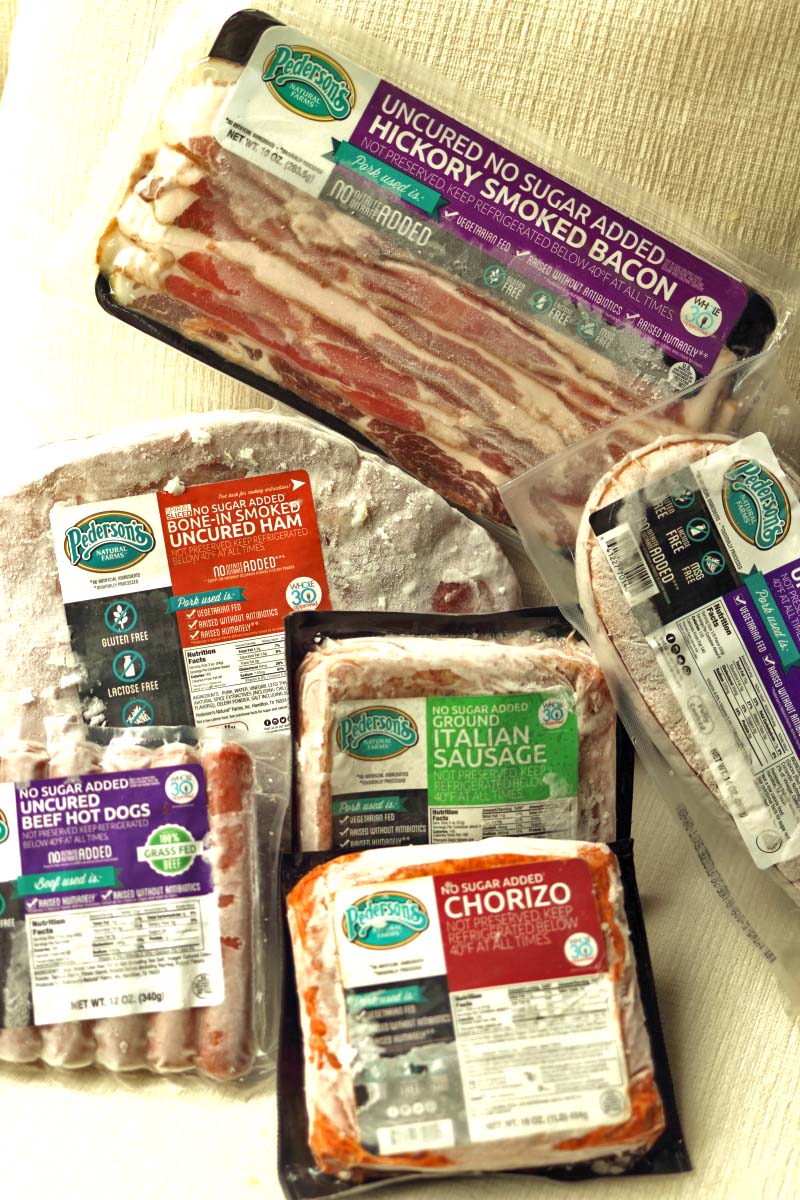 JALAPENO POPPER STUFFED MEATLOAF
OH MY WORD! This bacon wrapped stuffed meatloaf is the BEST meatloaf recipe ever! If you love jalapeno poppers, you are going to love this stuffed meatloaf!
This keto meatloaf is going to get even your non-keto friends and family drooling and asking for more!
If you don't eat pork, you can use beef bacon or make the meatloaf without the bacon weave on the outside.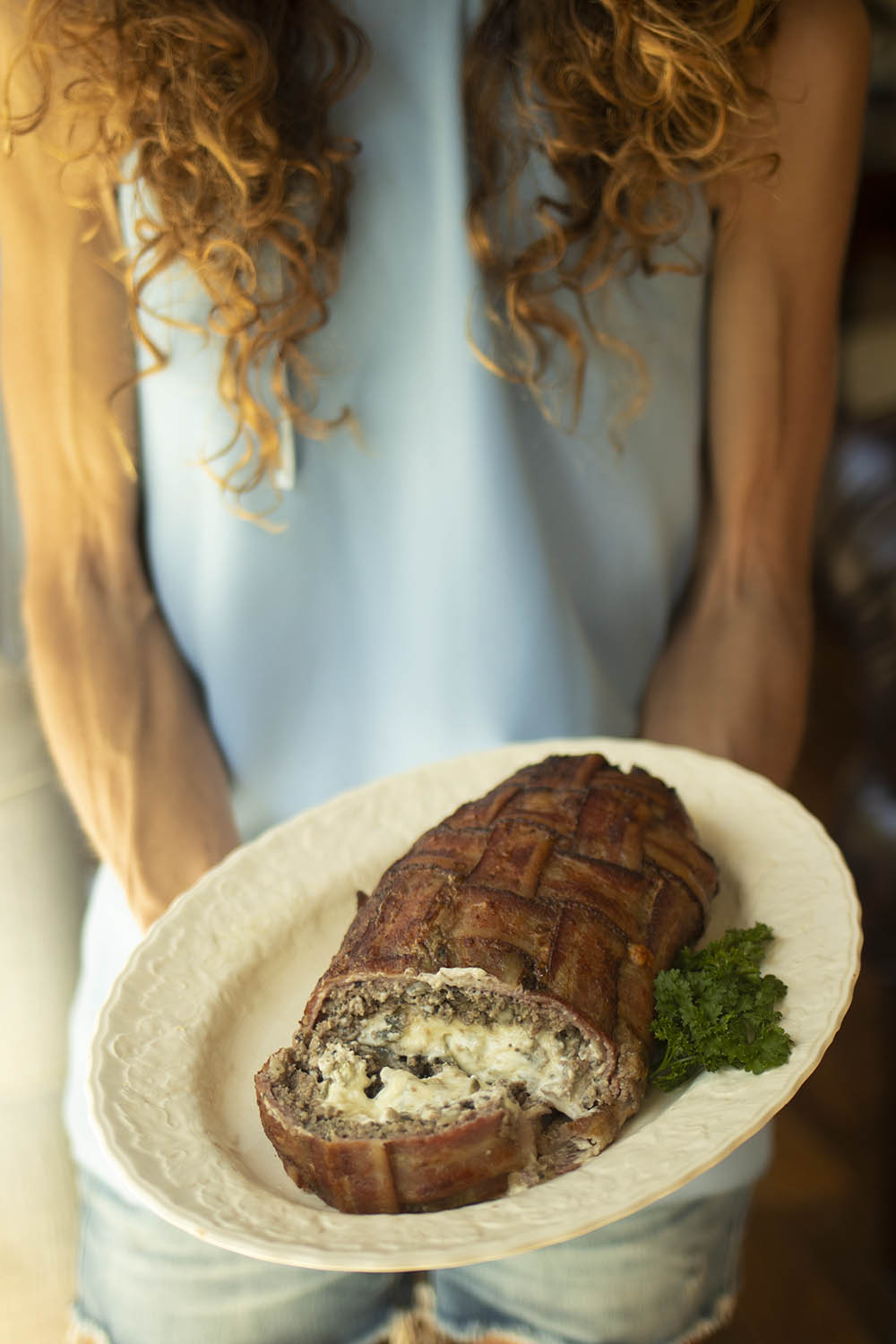 We recorded a YouTube video making my Jalapeno Popper Stuffed Meatloaf!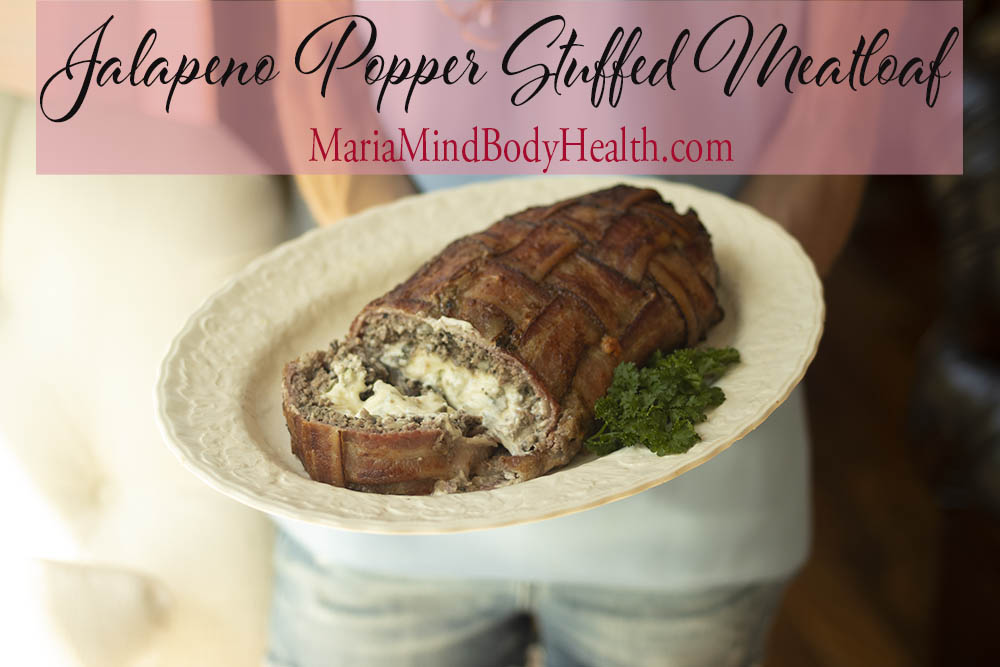 Jalapeno Popper Stuffed Meatloaf
Instructions
Preheat the oven to 375 degrees F.
Place the bacon onto a large piece of parchment paper. Weave the bacon. Under, over, under, over to make it look like a checker board. Lift the parchment with the square of weaved bacon into a 9 by 5 inch meatloaf pan.
Mix together ground beef, mushroom, eggs, 1 teaspoon salt, and ½ teaspoon pepper in a large bowl until combined. Press about ¾ of the meat mixture into the bacon in the pan and up the sides of a loaf pan, leaving a well in the middle.
In another large bowl, combine the cream cheese, 1 cup Cheddar cheese, jalapeno peppers and garlic salt. Press cream cheese mixture into the well of the meatloaf. Cover with remaining meat mixture, pressing along the edges to seal.
Fold the bacon in a weave over the meatloaf mixture. Pull the meatloaf out of the pan and place it on a wire rack over a baking sheet with edges (to catch the baking grease).
Place it in the oven to cook for 35 to 45 minutes or until bacon is crisp on the outside and meatloaf is cooked through.
Remove from oven and allow to rest for 15 minutes before slicing.
Store extras in an airtight container in the refrigerator for up to 3 days. Reheat in a baking dish in a preheated 350°F oven for a few minutes or until warmed through
Notes
Nutritional Information:
744 calories, 59g fat, 44g protein, 3g carbs, 0.5g fiber
TESTIMONY OF THE DAY
Hey Maria!
I just had to share my results…So in the beginning of the year I decided to try the meal plan provided in 30 Day Ketogenic Cleanse, mainly so I didn't have to come up with a weekly menu or grocery list. I wasn't thinking that I would see much weight change. BOY WAS I WRONG! Two weeks into the meal plan weight started melting off. I started the 30 Day Cleanse snuggly fitting into a size 6. By the time the 30 days were over I was loosely fitting into a size 4. My mind was blown away. I was feeling better every day. I finally felt in control instead of food controlIng me. I was so excited, I didn't want to stop with just the cleanse so I continued with the meal plan provided in Easy Dairy Free Ketogenic Cookbook. Again, MIND BLOWN. I'm now fitting into size 2…..WHAAAAAT?!?!?!?
I'm super passionate about this lifestyle (not just KETO, but the supplements and fitness as well) My goal is to be one of your KETO Coaches one day. You and Craig have helped me change from the inside out…Thank you! Thank! Thank you! You are both such an inspiration!" Kristen W.️
Most people I consult are doing keto totally wrong. Get fast results with the my NEW Keto Packages!