IS CARDIO MAKING YOU FAT?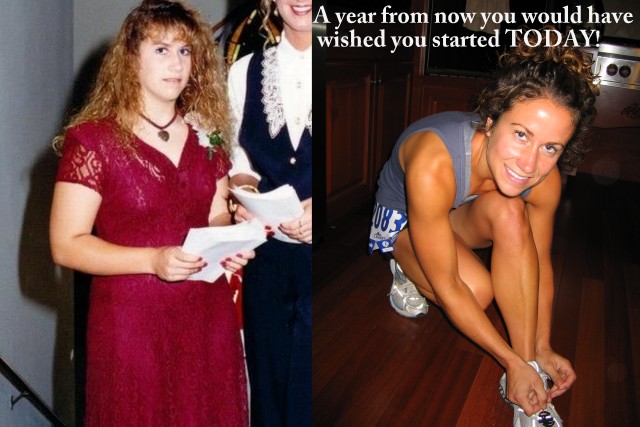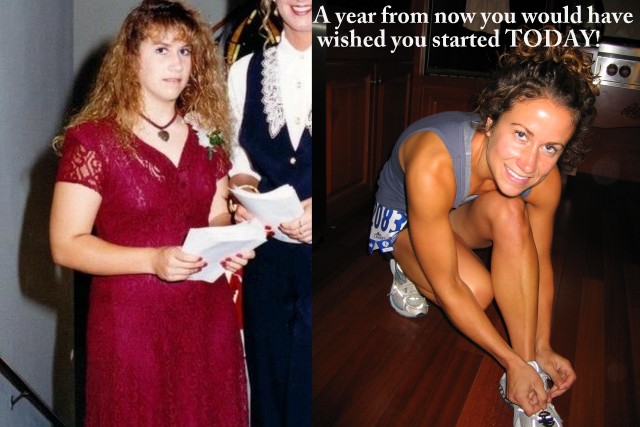 I love exercise for so many reasons. For me, it boosts my soul and makes me happy. I love my morning run in the country…seeing deer, the silence, the emotion of gratitude… It took me years to enjoy running. When I first started, I remember aiming for 1/2 mile and that was tough. Now I run every morning without hardship and I do it because I love it, not for weight loss.
I did however sign up for a marathon 6 years ago for weight loss and guess what happened? I GAINED weight! I was running 2 times a day. I would get on the scale and it would go up! ARG. I ate the same low carb way…what is going on? I was overtraining, I went beyond  excessive cardio. My high-intensity exercise  routine pushed the body's stress response too far, which lead to a cascade of biochemical responses that can caused damage to my health.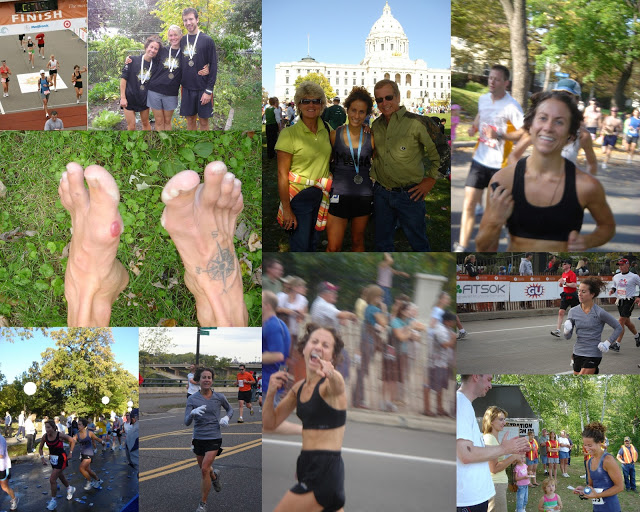 First, let's be more specific, MOST people do cardio to lose weight. Some people are more focused on the number on the scale rather than "fat" loss.  The majority of "fat" in our body (over 80%) is collected in one form and stored in body fat cells.  To get rid of it, we can use it as energy which is a process called lipolysis. BUT if you are a "sugar" burner, meaning, you fuel your body with carbs before you exercise, you don't initiate the human growth hormone to burn fat…. you just burn "sugar."
Too much cardio stimulates a stress hormone called Cortisol…yes, you probably heard advertisements for weight loss drugs to reduce cortisol, the undesired "belly fat" increasing hormone…Don't waste your money on these. The easiest and free way to lower cortisol is to sleep! This is why most people gain weight in the summer…not enough sleep. Anyway, cortisol is the hormone that is released when the body is under stress. Stress can be from work, family, not enough sleep, bad eating habits, and excess exercise, such as marathon training, which all stimulate cortisol. All of our hormones go in waves, like the ocean, cortisol is naturally high in the morning, but chronically high levels of cortisol increases your risk for a variety of health issues, such as depression, weight gain, sleep disturbances, and digestive issues. Also, cortisol and testosterone seem to conflict; Aerobic work = more cortisol release = less available testosterone (and you know what that does) while cortisol is elevated.
Exercise triggers the body to release stress hormones, like adrenaline which stimulates the liver to release glucose or cortisol which makes you more resistant to insulin. And strenuous activity, especially competitive sports, triggers increased stress hormones, in which case blood glucose usually increases (at least temporarily). What goes up, must come down. A falling blood sugar is when you feel hunger kick in.
So if you are exercising to just eat more food (I'm not judging, I have done this!), you are making a huge mistake!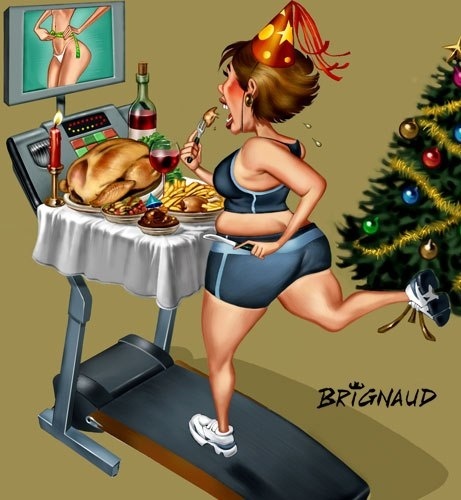 Excess cardio also affects our brain neurotransmitters such as serotonin  GABA, and dopamine which are our feel-good, anti-anxiety brain waves. Craving for carbohydrates and binge eating is associated with low serotonin levels. When you burn these out with stress and intense exercise this leads to feelings of depression, chronic fatigue and sleep disorders. A shortage of these healthy neurotransmitters negatively affect the hypothalamic-pituitary axis, which can cause serious conditions such as hypothyroidism. This is why I ask my clients if their thyroid disorder happened during a stressful event. Stress = excessive adrenal hormone output = adrenal burnout = adrenals steal from thyroid.  Hypothyroidism is known to cause weight gain, depression, constipation and digestive dysfunction along with other undesired problems. Again, stress can be from a loss of a loved one, family stress, work stress, exercise induced stress, not enough sleep and poor eating habits.
Excessively intense exercise can cause a variety of health problems, especially for those dealing with other concurrent stressors such as autoimmune disease, leaky-gut, or adrenal fatigue. On the other hand, short, high-intensity workouts are awesome for stimulating the human growth hormone, which induces fat loss.
Another issue when women complain that they are feeling more tired, losing their hair, and not losing weight with exercise is that they are most likely low in iron. About 90% of women are low in iron due to menstruation, a diet filled with gluten which inhibits iron to be absorbed, and excess cardio. Cardio causes you to also lose iron. Fat loss is all about oxidation… if you lack iron you have a hard time carrying oxygen to the mitochondria of you cell, which is where you burn fat. SO, if you are low in iron, fat burning is hard to accomplish. The problem comes in when we push ourselves too hard and we deplete our body even more of this mineral each time you step onto that treadmill. I have a whole chapter about working out for your menstrual cycle in my book: Secrets to a Healthy Metabolism for more tips on how to burn fat efficiently. 


I am still very active, I run in the morning, lift HEAVY weights, practice yoga and walk with my boys after dinner, but I no longer HAVE to run or workout. I do it because I love it.
TESTIMONY OF THE DAY
"Dear Maria and Craig, I wanted to send a big thank you to you for inspiring me back into the kitchen whilst helping my health at the same time! I've only been doing your program for a week now and was keto adapted since January. I'm only now seeing real results in my weight loss! The suggestions for supplements have helped my overall well being and the menus are a great way of helping me learn about quantities too. I will definitely write to you again with before and after pictures once I get to where I am happy with my weight and health. Kind Regards, Claudine. (Guetersloh, Germany)"
What are your goals for today? Diet does NOT mean deprivation!