Testimony of the Day
"Hi Maria, You have been helping me get my life back by getting healthy. My main request was to help me get pregnant. Since starting your way less than 3 months ago I have lost 31 pounds and am off all my autoimmune disease medications. And today, I can tell you that I found out I am expecting. I am only a few weeks along and so I can't share with everyone yet but I owe you my gratitude. After a year long emotional journey, your way restored my body back to health." Carrie
Get started on your path to health today with the recently improved 30 day accelerated package! Now every day has calculations for percent of fat/protein/carbs. It has never been easier to follow the keto-adapted lifestyle.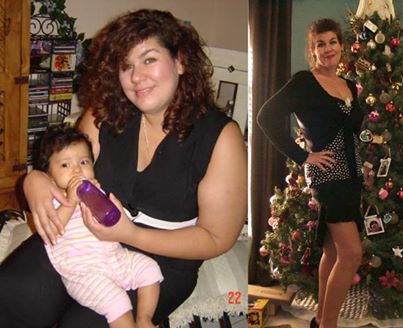 "This last year I lost 65 pounds (following  low carb-keto genic dieting, ) that I had diligently carried around with me since before I had adopted my two little girls, about 8-10 years.  The yo-yo dieting was rough and enough was enough!  Other than pre-menopausal symptoms, I had not really suffered from any ailments to speak of, but losing the weight has definitely helped me boost my self confidence and regain vigor again.  My skin is the best that it has ever been!  I am so very grateful that I have found Maria's site, and I am continually blessed when I read of other success stories and how ketogenic dieting has changed so many people's lives and health for the better.  I look forward to taking the last 10-15 vanity pounds off the Maria way, and indulging on all her yummy recipes! And dare say it, take up yoga on a regular basis! I posted one before and 2 most recent pictures from this years end. Blessings to all!"
GUAR GUM and Xanthan GUM
If you are new to baking gluten free baking you may be thinking "What is the Xanthan Gum and Guar Gum?" and "Why do I need them?" Well, they help keep mixes from separating, they create a 'chewy' texture, and stop solid particles from settling to the bottom (like when the blueberries sink to the bottom of a coffee cake). You can use just one or the other; but for the best results, you can use a little of both. AND I say "a little" because "a little" goes a long way!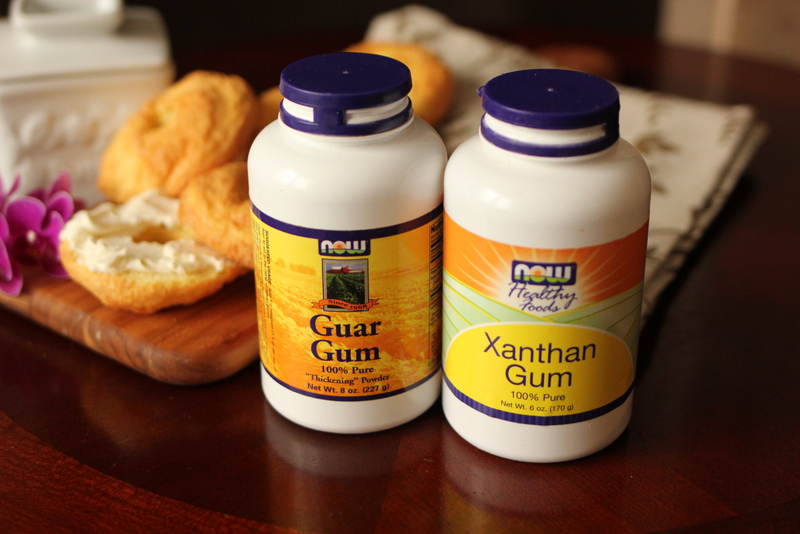 Click HERE to find my Bagel recipe with guar gum. 
The gluten in white flour creates a paste when you mix it with water (in Poland, they use this to hang wallpaper!) This sticky concoction serves the same purpose that guar gum and xanthan gum do in gluten free baking. One component of gluten free flours lack is that "chewy texture" that we crave when eating breads, adding this will help bring that texture back. The gluten in wheat thickens dough and traps air bubbles to make baked goods light and fluffy. Xanthan gum tends to help starches combine to trap air, while guar gum helps keep large particles suspended in the mix.
Guar gum is good for cold foods ("healthified" pancake syrup) while xanthan gum is better for baked goods. Foods with a high acid content (such as lemon juice) can cause guar gum to lose its thickening abilities. If all you have is guar gum when you are making a citrus baked good, just increase the amount of guar gum.
HELPFUL TIP: Add thickener to the oil in a recipe, making complete mix of oil and gum before adding to the rest of liquid ingredients. Using a blender or a food processor helps get them to dissolve properly; clumps will make a big unappetizing bite in foods.
CONVERSION FOR GUAR GUM
Cookies _____________________¼ tsp per cup of flour
Cakes and Pancakes___________¾ tsp per cup of flour
Muffins______________________1 tsp per cup of flour
Hot Foods (soups)_____________1-2 tsp per 1 quart of liquid
Cold Foods (pancake syrup)___1-2 tsp per quart of liquid
CONVERSION FOR XANTHAN GUM
Cookies______________________¼ tsp per cup of flour
Cakes and Pancakes___________½ tsp per cup of flour
Muffins______________________¾ tsp per cup of flour
Hot/Cold Liquids_____________½ tsp per 8 oz. of liquid
*NOTE: people with severe allergies should use guar gum.