Gingerbread Mini Donuts and Brown Butter Sauce
Gingerbread Mini Donuts and Brown Butter Sauce
Why does everything taste better as a donut? And if you love gingerbread, you MUST try these Gingerbread Mini Donuts!
The brown butter sauce is so good, I could eat it with a spoon right out of the jar!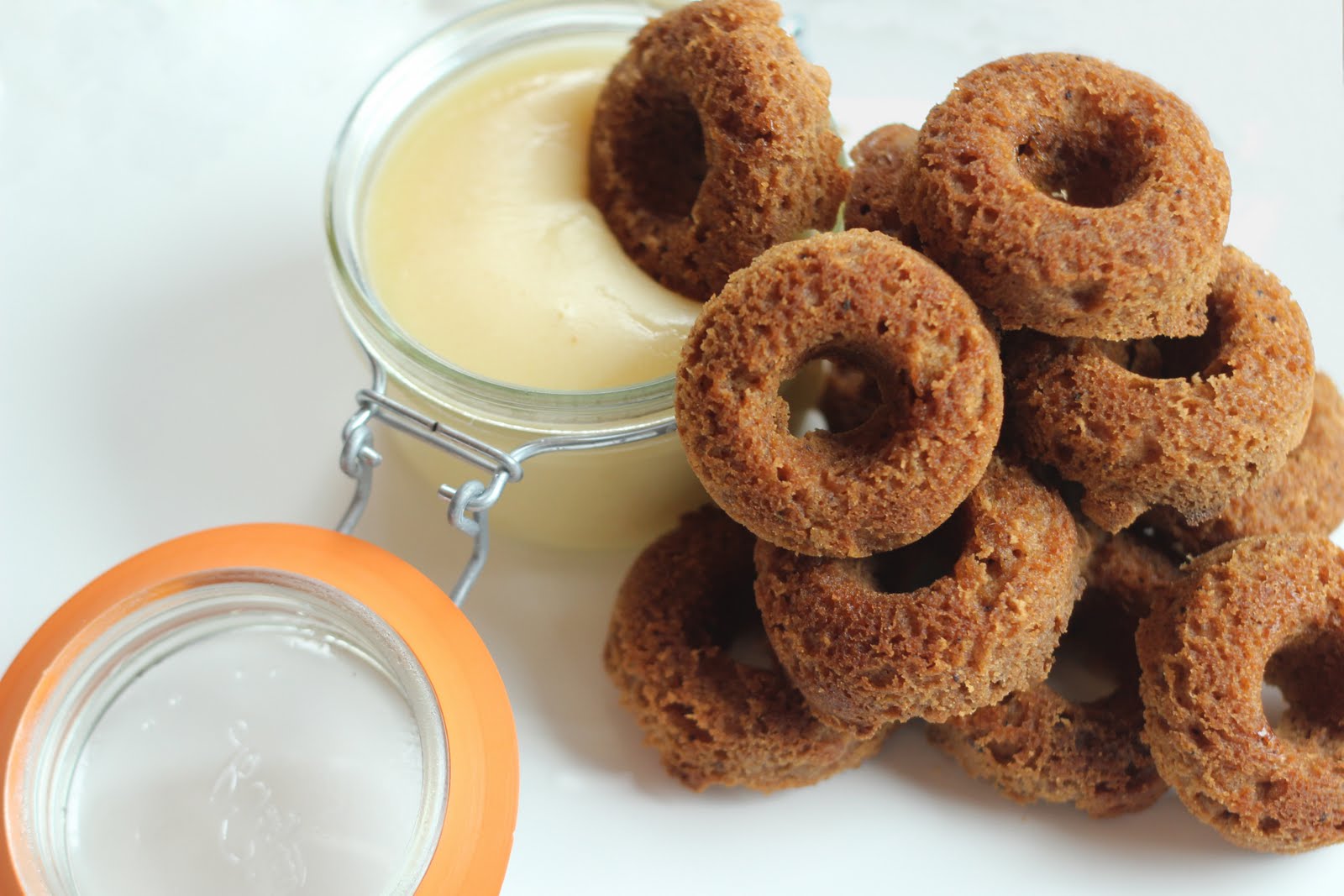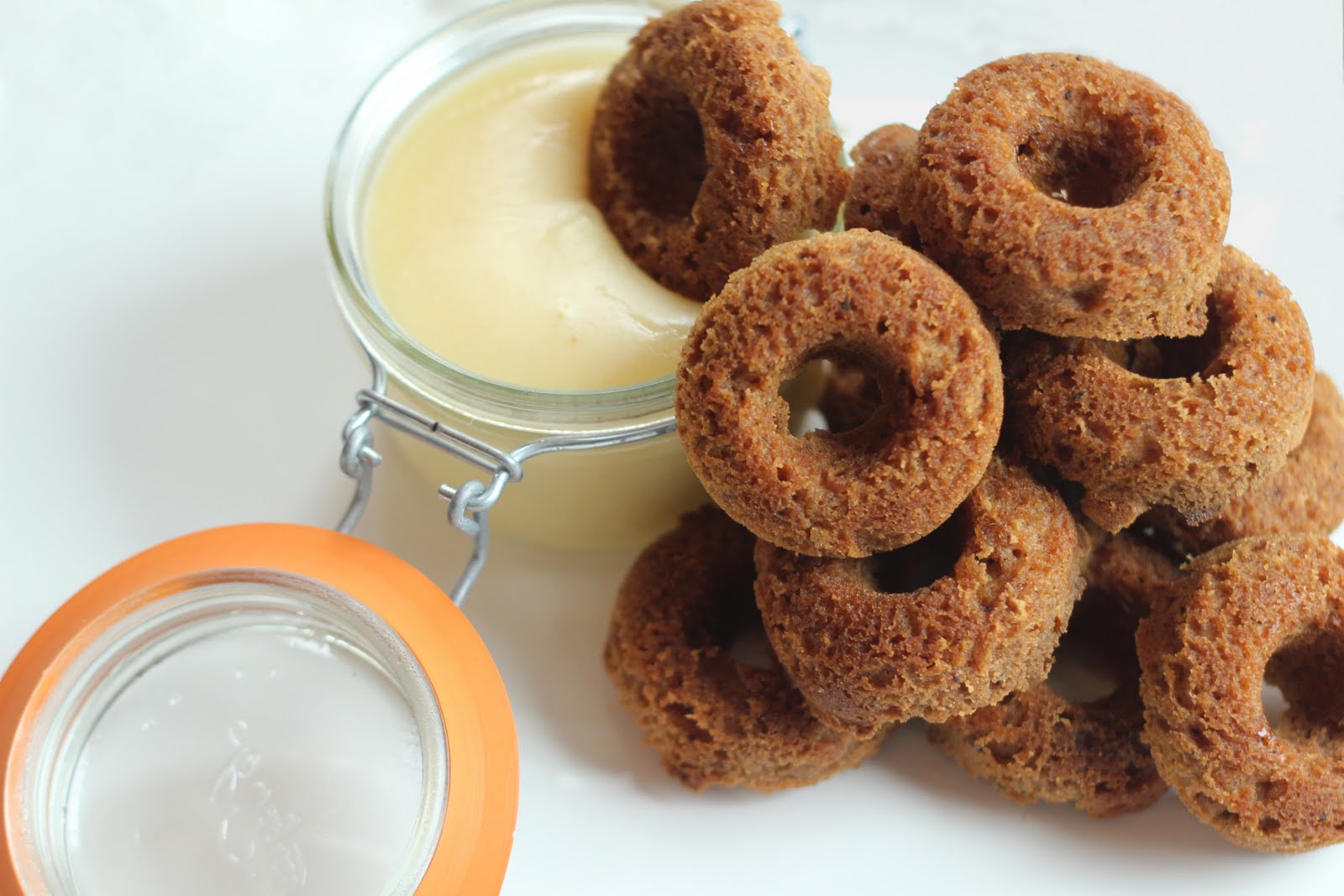 GINGERBREAD DONUTS:
1/2 cup Swerve Brown
3/4 cup coconut oil or butter
1/2 cup unsweetened almond milk
4 eggs
1/2 cup blanched almond flour
1/2 cup coconut flour
1 tsp baking soda
1 tsp ground cinnamon
1/2 tsp ground ginger
1/4 tsp ground cloves
1/4 tsp ground allspice
1 tsp vanilla extract
Preheat oven to 350ºF. In a large bowl, stir the butter and sweetener together. Stir in the almond milk, eggs, vanilla, and spices. Sift in the almond, coconut flour, and baking soda. Mix into the butter mixture until well combined. Taste the dough and add more Just Like Sugar if desired.
Grease a mini donut pan (click HERE to find mini donut pan) with coconut oil spray. Bake for 15 minutes or until a toothpick comes out clean. Serve with Brown Butter Sauce.
BROWN BUTTER SAUCE:
1 cup butter
1 cup Swerve Brown
1/2 cup unsweetened almond milk
2 TBS vanilla extract
To make the sauce, heat the butter in a heavy saucepan over high heat until the butter sizzles and turns brown (not black:). Slowly sift in the Just Like Sugar. Stir well. Add in the almond milk and vanilla. Serve warm with the donuts. Makes 16 servings.
NUTRITIONAL COMPARISON (per serving)
Traditional Mini Donuts = 369 calories, 27 carbs, 0 fiber
"Healthified" Mini Donuts = 275 calories, 6.4 carbs, 4.4 g fiber (2 effective carbs)
Testimony of the Day
Hi Maria! I'm Alexis. Military wife, mother of a six-year-old boy, a 3-year-old girl. My husband is deployed right now. This all started after Christmas of 2010.
I was horrified to see a picture of myself during the holidays looking like a blob. This particular holiday I had put on at least 10lbs. 10 LBS! over the course of 2 weeks. I had told myself after having my daughter the year before, and even after having my son in '08 (I was 301 when I went into the hospital to have him), that I was going to be what I should be, what I deserve to be, for the children, for my husband, for myself. Everything ended up being a constant struggle of starvation and binge eating that was getting me nowhere fast. I've always been huge. I can remember at the beginning of middle school tipping the scales at 200. But, that picture was it for me. No more.
I started out with weight watchers. People lose weight on this program, right? I was losing some weight but just not as quickly as I had hoped to. I ran across a company that has some pretty great products with people having amazing results! After seeing what the distributors of these items were telling people to eat, it appeared to me that they were starving themselves to get the results so quickly. I still bought into the company but applied my own ways of eating. Healthy Whole Grains with lots of fruits and veggies along with all fat-free items! That year in 8 months I lost 50 lbs. Not bad right? But I always craved, always longed for cake, chocolate, potato chips! I fell right back into my old patterns and put on 30 lbs 🙁
I had pains. Carpel tunnel mostly. I swore my bed was made out of rocks and cursed the day I bought the stupid thing. I woke up every morning feeling like I had been beaten. Then came (what I swear was gall bladder pain) acid reflex, It just wasn't coming up, it was sitting there burning in my stomach area? Oh, I call it the great pain… for hours I would sit and cry, sometimes it would bring me to the point of vomiting. I was prescribed one of those pain go away quickly meds. It worked, but I hated being on meds for the pain.
My mother introduced me to the book, Wheat Belly. With reading the book she went in for testing and found out she in fact was allergic to wheat along with an array of other things. I never went in for the testing but after seeing how she lost weight and her sending me the book, I read it. I actually cursed up a storm the whole time I read this book! I KNEW THE FOOD WE ATE WAS HORRIBLE FOR US! Anyway, through being a part of the WB community, I found you! You are so inspiring. The first book I purchased was The Art of Healthy Eating KIDS cookbook. They are the ones I really want to help from falling into these vicious ways. I just recently bought the Healthy Metabolism book which I am so EXCITED about. I'm reading away. But just by doing the little bit that I have I'm down to 215 at the moment. It started out around 280 Feb 2011 around 250 in March of this year. My arm pains are still diminishing, I love my bed and can not wait to sleep in it. Oh, and the great pain is gone, no meds. I know I'm just beginning my journey and my family's journey. I do have a long way to go. More bad habits I need to drop and healthy ones to gain (MORE EXERCISE), but I thought I would share. Thank you! -Alexis
For tons of great information on these supplements and much more click HERE for my newly revised book!