Fried Zucchini Blossoms
TESTIMONY OF THE DAY
In-Person client update: "Before I met Maria, I felt lost when it came to food! I had read so many conflicting reports the only foods I felt "safe" eating were fruits and vegetables! I was ALWAYS hungry within the hour of eating, so I was ALWAYS eating! I would "crash" quickly and feel distracted and nervous until I could eat my next "meal." I allowed myself to eat only a few nuts and/or nut butter, a teeny tiny amount of cheese and a few bites of meat (I was terrified of all of the warnings of high fat and calories of these foods). FOOD WAS A MAJOR STRESS IN MY LIFE!!! After learning the facts about nutrition from Maria, my life has changed dramatically!!!!
1. I am so calm and happy!
2. I LOVE food and eating and preparing my food!
3. I always feel so satisfied and satiated after eating. I have no trouble going hours without food! (I never dreamed that to be a possibility)
4. I LOVE my body! I feel so good about myself and feel so healthy!
5. My periods are finally healthy and normal (a big change!).
6. My hair and nails grow so quickly! My hair also feels thicker.
7. My grocery bill has decreased dramatically! I used to spend $150.00 a week buying organic fruits and vegetables (several bags to sustain me throughout the week! I was eating sometimes 4 or 5 bananas a day!). Now I don't even need to go to the store! I've estimated an annual savings of at least $2,000 possibly more!
8. I am so happy not having to go to the store every week! It is so much less stressful!
9. My favorite preparation of meat is the crock-pot…cannot get any easier than that!!!"
10. My triglycerides are 14!"
To get started on your transformation, click HERE. 
Laura recently hiked the Camino Trail in Spain and did it 100% keto!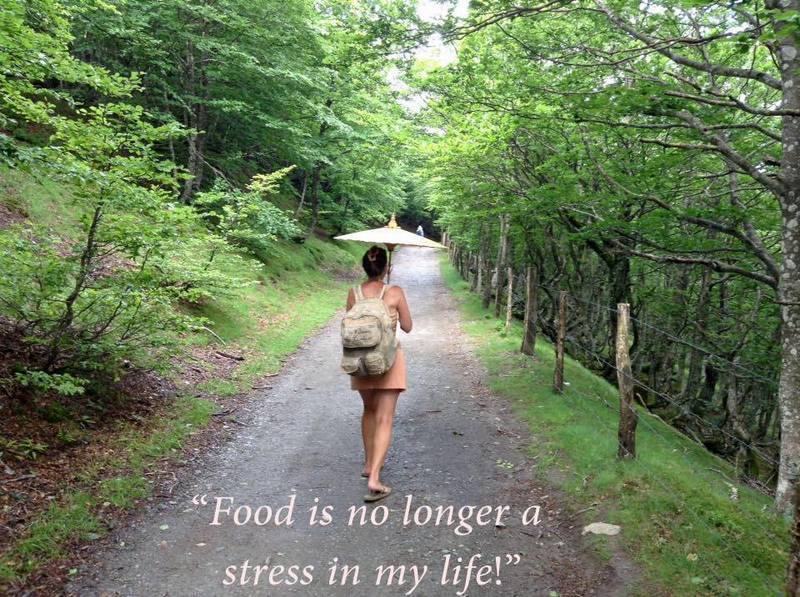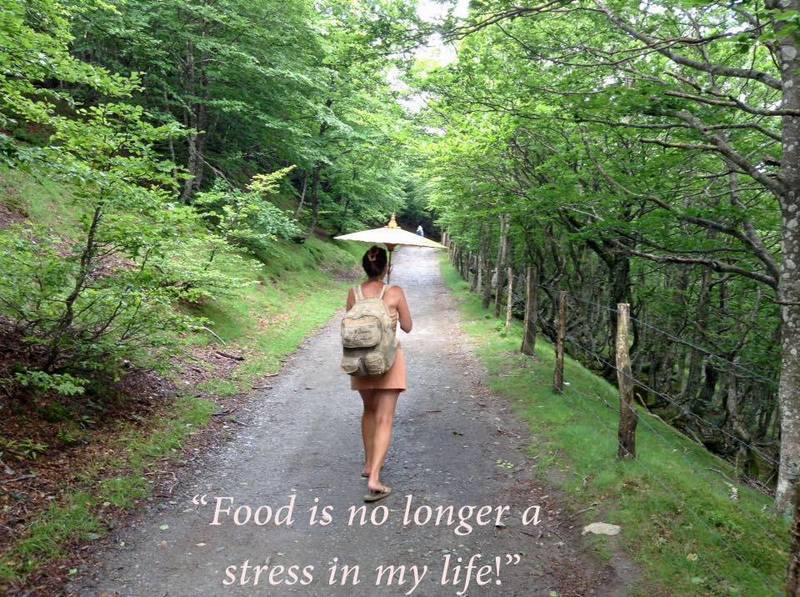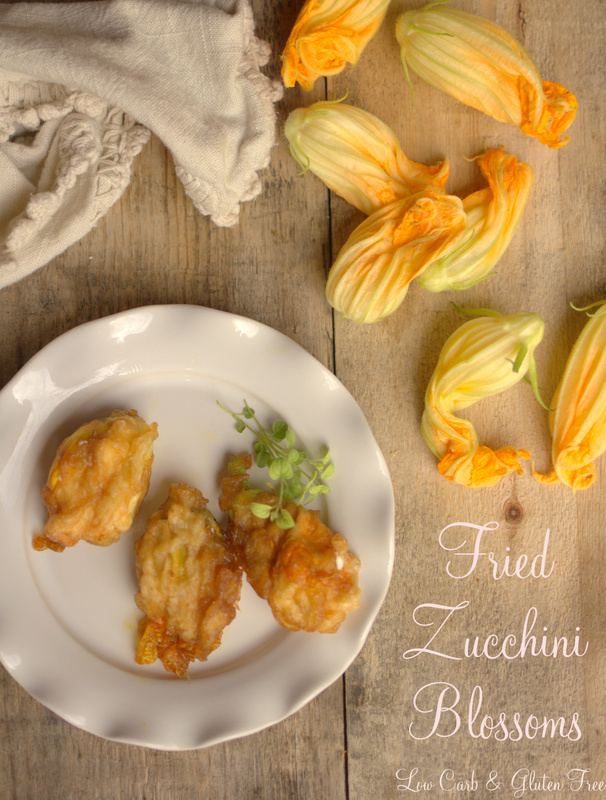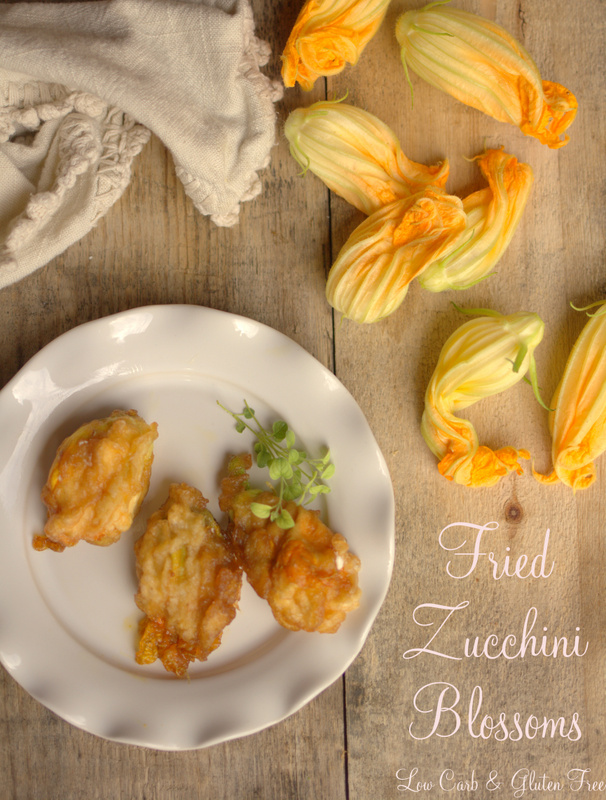 Zucchini Blossoms
Ingredients
Coconut oil for frying
4 ounces goat cheese (or cream cheese)
1 teaspoon fresh chopped basil
8 zucchini flowers
2 eggs, whipped
Instructions
Heat oil in a large deep cast iron pan so it is about ½ inch deep to 350 degrees. (I store a large mason jar of coconut oil for frying in my fridge and sift the used oil back into the jar when I am finished frying).
In a small bowl mix the goat cheese and chopped basil.
Clean the zucchini blossoms and fill with about ½ tablespoon basil goat cheese (or cream cheese). Set aside.
Separate the eggs and whip the whites until soft peaks form. Slowly add in the yolks.
Dip the stuffed zucchini blossoms into the whipped egg mixture so it is covered on all sides.
Carefully place into the hot oil (working in batches if needed). Fry on all sides until golden brown, about 1 minute per side.
Remove from oil onto a paper towel to drain. Sprinkle with fine grain sea salt.
Place on a serving platter.
Notes
NUTRITIONAL COMPARISON (per serving)
Traditional Zucchini Blossoms =
"Healthified" Zucchini Blossoms = 158 calories, 12.2g fat, 11g protein, 1g carb

70% fat, 28% protein, 2% carbs