FAT HEAD PIZZA
Valentine's Day Pizza
Even on vacation, I am always working. I actually feel a little lost without a project to work on. I must be crazy, but I signed another book contract for a Keto Instant Pot cookbook (with slow cooker directions).
I went back to look at my slow cooker cookbook that I wrote 7 years ago, I had to stop and read my dedication page and I wanted to share with all of you how far we have come…
"I want to dedicate this book to you, yes you. It is because of you and your support that has made this all possible. About 4 months after we adopted our baby boys, my husband, Craig, lost his job. We kept this secret for awhile… it was such a scary time for us and Craig didn't want to feel like he was failing his family. But thanks to all of you, my boys have the best stay-at-home dad EVER! It is because of all of your support with purchasing my books and pantry items from my shopping affiliates (click HERE to see) that helps keep us going.

I once heard someone say, "If you want to hear God laugh, tell him what you have planned!" That statement couldn't have been more true for the past few years of my life. I was totally a planner, and the
more I tried to control how things happened, the more frustrated I got. All of the trials I have gone through helped push me in the right direction to my nutrition business.Thank you… thank you …. thank you…. from Maria, Craig, Micah and Kai!"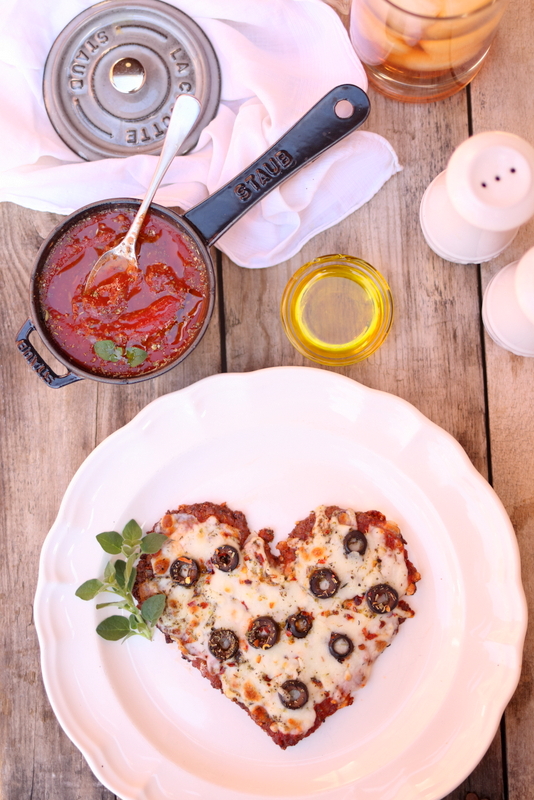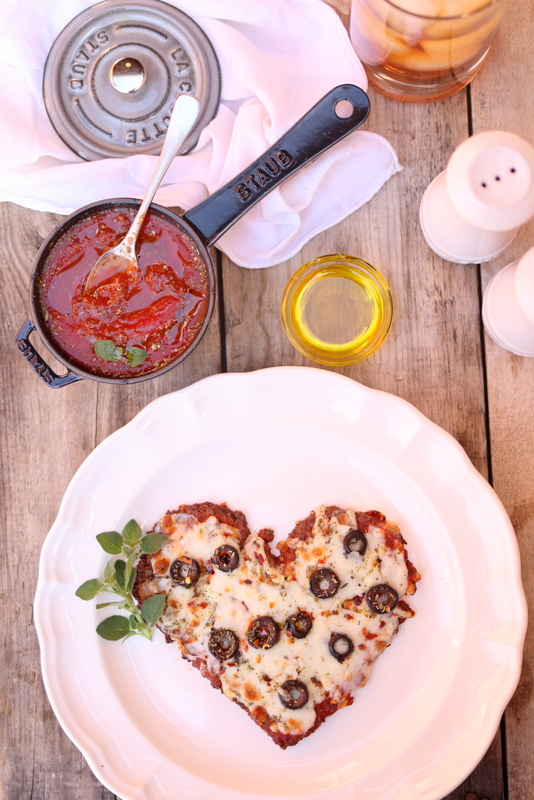 Valentine's Day Pizza
Ingredients
Dough:

1 3/4

cup

shredded mozzarella cheese

2

tablespoons

cream cheese

3/4

cup

almond flour

1

egg

1/8

teaspoon

Redmond Real salt

TOPPINGS:

Marinara Sauce

Favorite Pizza Toppings
Instructions
Preheat oven to 400 degrees F.

To make the dough, place the mozzarella and the cream cheese in a heat safe bowl and microwave for 1-2 minutes or until the cheese is entirely melted. Stir well.

Add the almond flour, egg and salt and using a hand mixer, combine well.

Place a greased piece of parchment paper on a pizza stone (or cookie sheet, but a pizza stone will bake the bottom better). Put the dough on the greased piece of parchment paper and pat out with your hands to make a large heart shape (for Valentine's Day).

Spread pizza sauce all over the top of the crust and mozzarella cheese and your favorite toppings.

Transfer the pizza to the hot pizza stone in the oven by sliding the parchment and pizza o the baking sheet onto the stone. Bake the pizza until the cheese is melted, about 10 minutes. Remove the pizza from the oven and garnish with black olives and fresh herbs if desired!

Store extras in an airtight container in the refrigerator for up to 3 days. Reheat slices on a baking sheet in a preheated 350°F oven for 5 minutes or until warmed through.
Notes
Nutritional Info (crust only):
203 calories, 17g fat, 11g protein, 4g carbs, 1.6g fiber

 Thank you for your love and support!