Testimonies of the Day
From a phone client who is a body builder and was stuck at a plateau:"Good morning!! I have great news!! Even though I am still waiting for the results from my blood work I weighed myself this morning and I lost 3.5 pounds since Wednesday!! I don't know why I wasn't losing weight before I haven't changed anything. I have been feeling great too, I don't think I've had anxiety at all this past week!! Thank you!!" Jessica
From a Personal Trainer and Marathon Runner: "I started reading your books after a client asked my opinion on your nutrition plan (I am a personal trainer/group fitness instructor). I decided that to have an accurate answer for her, I needed to try it out myself! My family and I were already eating fresh and "clean" and dairy-free, but grains/sugar were still very much a part of our diet. As of January 1st, I cut out all grains, sugar, and dairy. Given that I can teach up to 18 hours of group fitness classes in a week, my initial thought was that I would never have enough energy, but to my surprise, I felt great and started seeing more definition in my body. It's now been three and a half months and I continue to enjoy your recipes and the way I feel! Additionally, I am an avid distance-runner (half and full marathons), and ran a half marathon last weekend, the first of that distance going grain-free. I felt amazing the entire run, never needing a goo or gel pick-me-up at all, and finished with one of my better times and in the top 20 of over 1300 women. Thank you!" – Darci
Photo Testimony: "I wanted to give a new updated testimony. The pictures on the left side are me about 5 years ago before I had kids. I worked out like crazy and ate 800 calories a day and still felt unhealthy and uncomfortable. The pics on the right are me after 2 kids and perfecting my ketogenic eating habits thanks to you! You have made it possible to eat delicious food and be healthy, happy, and comfortable. (Well along with Jillian Michaels)! Please know how many lives you are changing for the better. Thank you!" – Emily
If you want to get past your plateau, click HERE to get started!  You deserve it!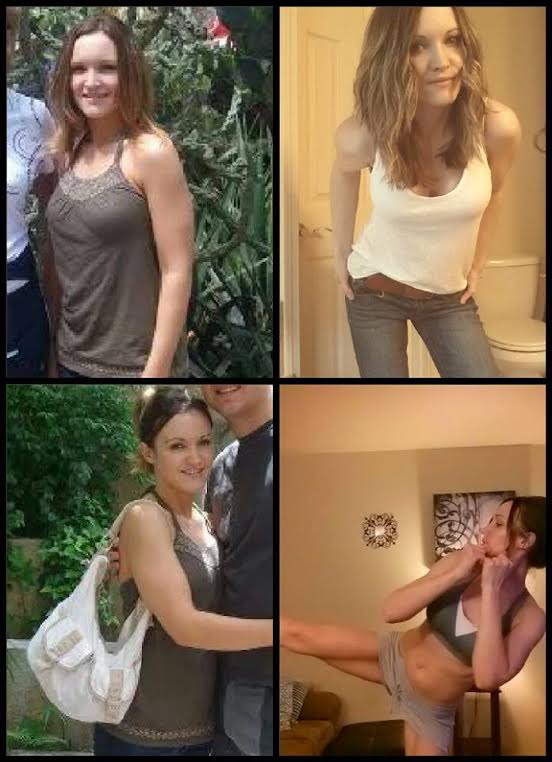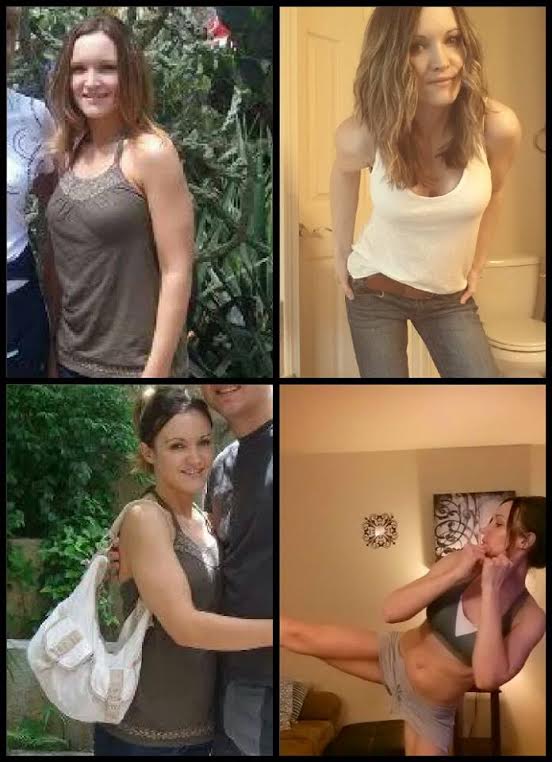 Extreme Athletes and Keto-Adapted Diets
Are you an extreme athlete and still believe the "carb loading" myth? The 2012 western states 100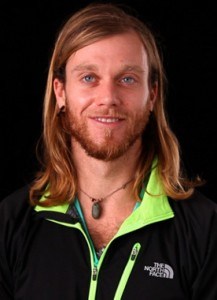 mile race was won by a guy who started ketosis a year ago and he beat the record by over 21 minutes! Click HERE to read the whole story.
Our bodies store over 40,000 calories of fat, but we can only store 2,000 calories of carbs. This is why, when "carb-burning," marathoners "hit-the-wall" and constantly need gel packs and Gatorade. They are still low in performance at the end of races, too, due to the depletion of carbs in their muscles and liver.
A ketogenic diet spares protein from being oxidized, which preserves muscle. Branched-chain amino acids are considered essential because your body can't make them, so you need to consume them for proper muscle building and repair (as well replenishing red blood cells). What I found so interesting is that BCAA oxidation rates usually rise with exercise, which means you need more if you are an athlete. But in keto-adapted athletes, ketones are burned in place of BCAA. Critics of low-carb diets claim that you need insulin to grow muscles; however, in a well-designed low-carb, high-fat diet there is less protein oxidation and double the amount of fat oxidation, which leaves your muscles in place while all you burn is fat!


To read more on keto-adapted diets and athletes, check out Keto-Adapted.
Click HERE to get a limited edition of the Hard Cover.
Click HERE to get a soft cover.
Thank you all for your love and support!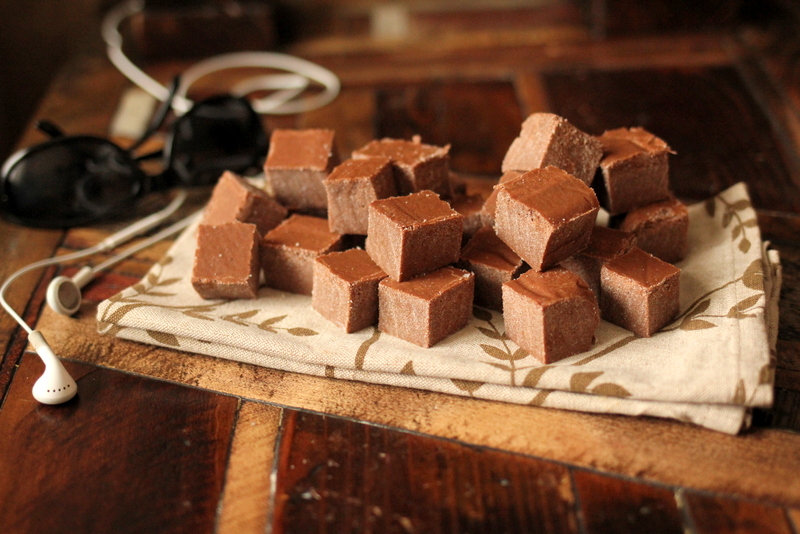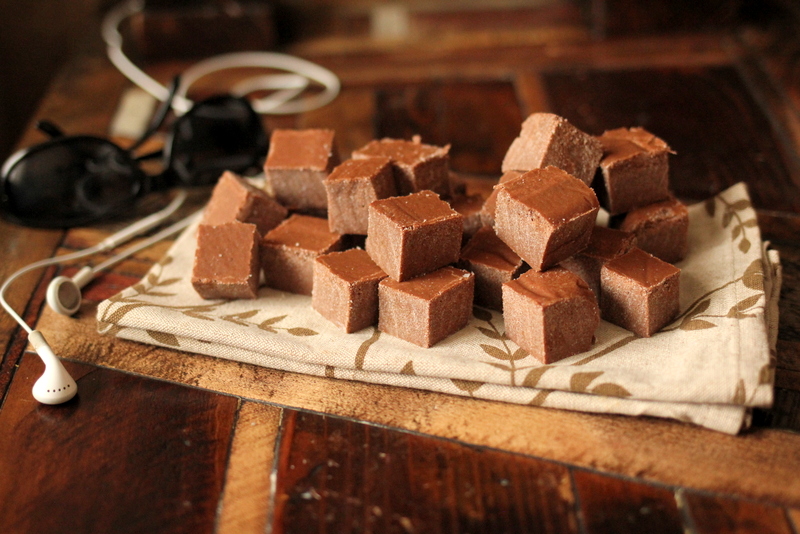 Post-Race Marathon Food
When I ran marathons, one thing that frustrated me was the post race food options. Gatorade, chips, bagels, candy-bars, and bananas. None of these I would consider eating, so I would pack a post race meal and Craig would have to plan to watch for me closely to be at the finish line with my recovery food (which was quite difficult at busier marathons). I didn't believe in those energy gels or energy bites either so I often had l-glutamine and other amino acids packed with me.
Since I dream all day about recipes and my other passion is movement, I thought about all of you racers out there who need something convenient to pack. These Energy Gel Bites are not only really tasty, they are filled with the nutrients your muscles are screaming for after a hard race!
Chocolate Energy Bites
Helpful Tip: Click on the ingredients to find them on sale online. I rarely go to the grocery store. It saves me a lot of time and decreases temptations!
Ingredients
1

cup

coconut oil

soft yet still solid

1/4

cup

full fat coconut milk

1

TBS

Further Food gelatin

1/2

oz

unsweetened baking chocolate

chopped very fine

1/4

cup

Natural Sweetener

or a drop of stevia glycerite

1

tsp

vanilla extract

1/2

tsp

almond extract

1/2

tsp

Redmond Real salt

OPTIONAL ADDITIONS:

8

tsp

l-glutamine powder

8

tsp

l-carnitine powder

8

tsp

electrolyte liquid

8

tsp

Spirulina powder

see below
Instructions
Place the coconut oil and coconut milk a medium sized saucepan and heat until the oil is melted.

Sift in the gelatin (don't dump in or it will clump up) and stir with a whisk until well combined <g class="gr_ gr_171 gr-alert gr_spell gr_inline_cards gr_run_anim ContextualSpelling only-del replaceWithoutSep" id="171" data-gr-id="171">and and</g> glossy. Remove from heat.

Place the remaining ingredients in the saucepan and stir until the chocolate is combined.

It may be separated at this time, but whisk once in <g class="gr_ gr_163 gr-alert gr_spell gr_inline_cards gr_run_anim ContextualSpelling ins-del" id="163" data-gr-id="163">awhile</g> for 10 minutes. It will start to thicken.

Taste the fudge and adjust to desired sweetness.

Place a sheet of parchment or wax paper along the inside of a loaf pan.

Place the loaf pan in the freezer for at least 2 hours or until gelatin is set.

Use the edges of the parchment to pull the fudge out of the pan.

Place on a cutting board and remove the parchment paper.

Use a sharp knife to cut the fudge into squares.

Store in an airtight container.
Notes
NUTRITIONAL COMPARISON (per serving)
Traditional Energy Bites = 205 calories, 19.6g fat, 0.4g protein, 17.5g carbs, 0.6g fiber
"Healthified" Energy Bites = 172 calories, 19.6g fat, 0.4g protein, 1.3g carbs, 0.6g fiber
(97% fat, 0.9% protein, 2.1% carbs)
I highly suggest adding the electrolyte supplement to this for an energy boost. Click HERE to find. 
To read more on why people complain about low energy on a low carb diet and how to increase energy click HERE.
Another Great Testimony
"Maria, You are so wonderful for all your work and support. Since I've been eating correctly I haven't craved a thing. You are a wealth of information and have something for everybody.
My doctor told me I'm like wine, I keep getting better the older I get. Wine, yuk.
Now that I had both knees replaced this last year I can walk without pain. In my 50′s and too young to be OLD. I'm totally off all Narcotics and anti-anxiety drugs (5yrs), which I was in a total funk and actually lost those years of my life. After a breakdown and being put in lockdown – it scared me straight. My family says they are glad I'm back.
Thinking I was eating well, I couldn't seem to drop the extra 50 pounds, 5 months now and I only have 15 to go to be back to the weight I was after a gastric bypass. I'm excited to see by my new lifestyle how much more I lose and better I look. This has been the first time in my life that I've been able to change my lifestyle so easily and I know for a fact it will last. I do keep getting better, I feel great and get lots of compliments." – Kat
SPIRULINA: It is a sea vegetable in concentrated form (Enhances Immune System, Improves Digestion,  Suppress bad bacteria like candida and ecoli and help strengthen the good digestive bacteria that help reduce stomach bloating and help increase digestive health, Increases Energy and Endurance,  Detox's metals and toxins from the body and blood. It is a great detoxifier because it naturally contains manganese, zinc, copper, selenium and other minerals that help neutralize free radicals that cause cell damage. Cleanses the liver and kidneys. Balance blood sugar levels to help control cravings, appetite, and weight, Helps maintain healthy cholesterol levels, Reduces inflammation and water retention, Reduces seasonal allergies, Anti-aging: high antioxidants, Eye Health: more beta-carotene than 10 carrots! Enhances nails and hair, Spirulina is the highest source of vitamin B-12. Are you a female/an athlete/or have a food allergy and are low in iron? Spirulina is very high in available iron which is very important to supplement with especially if you are female.