Testimony of the Day
"Before working with Maria, I had struggled most of my adult life with my weight. I had tried other plans, and they would work for a time and then once I went on my own, I fell back into the old patterns and the weight came back. In December 2012, I weighed 212lbs. I had been pushed into finding an alternative way to better eating because of some health related issues in my family. My dad is diabetic and has had a couple of heart attacks. He's been told that there's nothing that they can do to repair his arteries. Of course, this gets me paying attention as I don't want to head down that same path.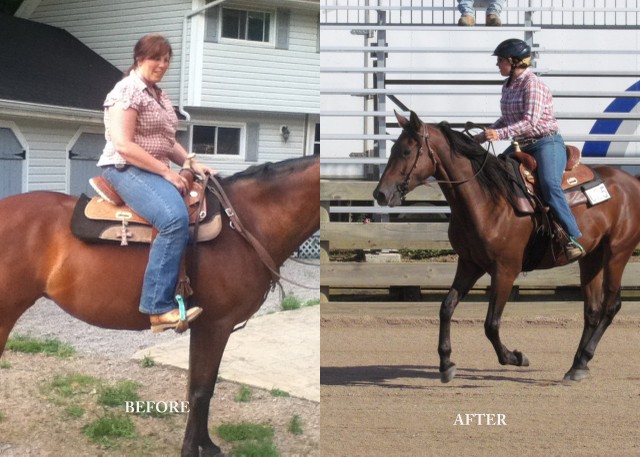 Maria was non-judgemental during this process. She was always providing me excellent resources to allow me to take this journey on my own once I got properly set up. When I was struggling she had tips for me. The videos that she's created or the ones that she recommends were always timely and helpful. I have lost 35 lbs since working with Maria – and just 7 away from my original goal. I've chosen to take the longer path to success because I want to make sure that this weight stays off – for good. Eating food that tastes amazing has been the key to my success in being able to do this on my own. I'm a fussy eater, but also one who's grown up in a practical environment.
The menus that Maria has created are based on food that I grew up on – not high end fancy dishes that I don't know how to pronounce. I have to say that that has made a huge difference for me – eating foods that I would have ate – just differently so that they're healthy for me and keep me satiated. Maria has given me the tools and resources to be able to modify my own recipes in a 'healthified' way. Since losing weight, I am now able to fit into cute show clothes again, and I'm sure that I'm also much lighter for my horse's sake :-)" –Janice
To get started on your before and after photo collage, click HERE.
ENCHILADA SAUCE
Here is another pantry item to throw out!
Ingredients = Water, Tomato Paste, Modified Corn Starch, Spices, Salt,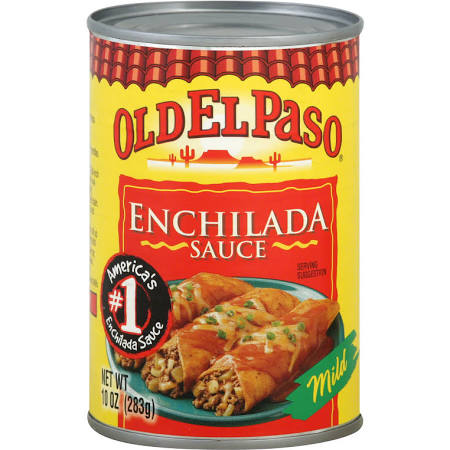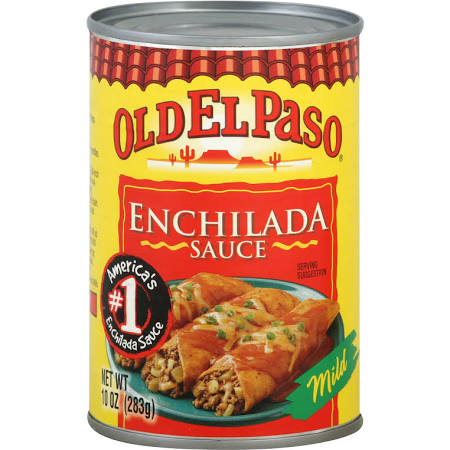 Onion Powder, Soybean and/or Cottonseed Oil, Garlic Powder, Hydrolyzed Corn Gluten, Soy and Wheat Gluten Proteins, Citric Acid, Dried Yeast, Soy Flour. Contains: soybeans and wheatDo you still have pre-packaged Taco Seasoning in your pantry? If you do, check this out!Ingredients: Yellow Corn Flour, Salt, Maltodextrin, Paprika, Spices, Modified Corn Starch, Sugar, Garlic Powder, Citric Acid, Autolyzed Yeast Extract, Natural Flavor, Caramel Color (sulfites).
There are a few issues with using prepackaged spice mixes. First off, caramel coloring is a food dye that is in the process of being banned by the FDA due to it's links to causing cancer.
Another issue is the maltodexterin…the danger is that maltodextrin is very high on the glycemic index: 105. This is 5 points higher than glucose which is 100. And, it is almost double that of sugar which is around 59. AND ingredients are listed in the order of prevalence…they don't even list a spice until the 4th ingredient!
I'll stick to making a triple batch of my own mix and keeping it in my pantry!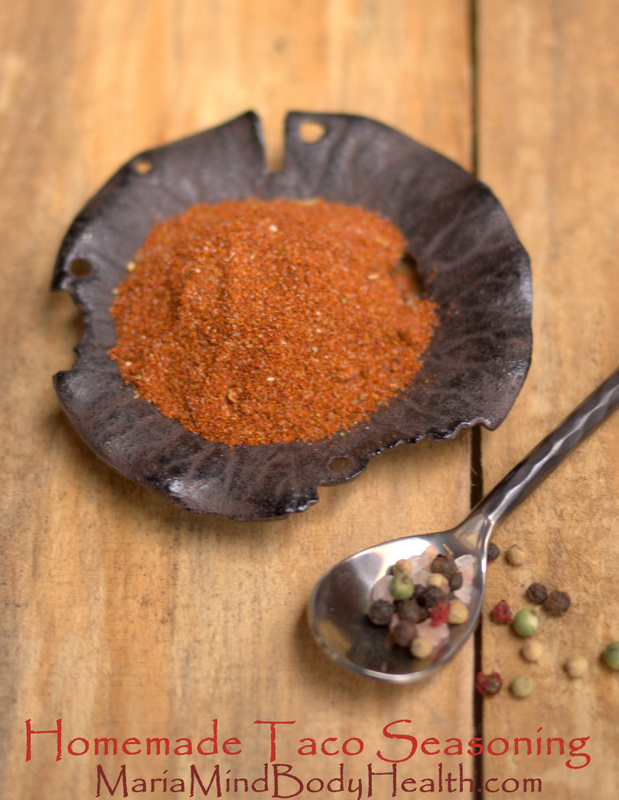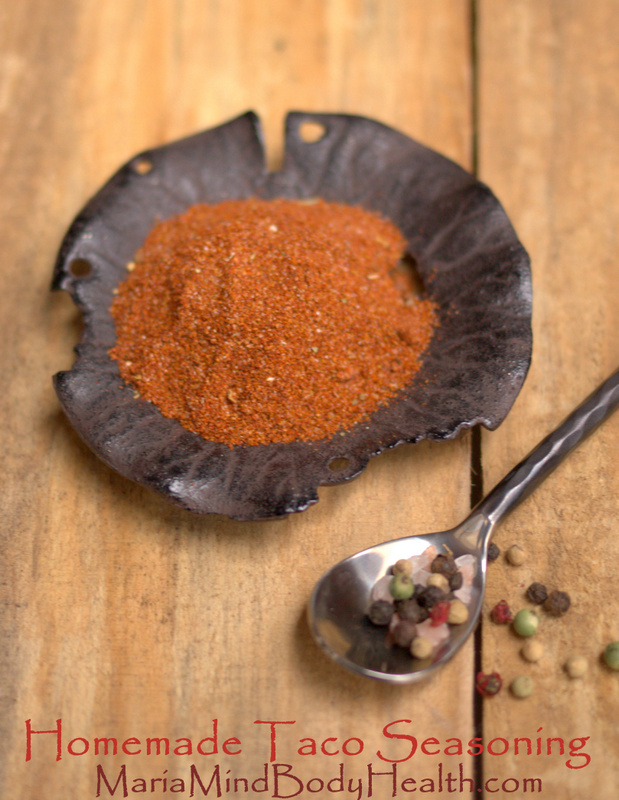 "HEALTHIFIED" TACO SPICES
2 TBS chili powder
1/2 tsp garlic powder
1/2 tsp onion powder
1/2 tsp crushed red pepper flakes
1/2 tsp dried oregano
1 tsp paprika
3 tsp ground cumin
2 tsp Celtic sea salt
2 tsp fresh ground black pepper
In a bowl, mix together chili powder, garlic powder, onion powder, red pepper flakes, oregano, paprika, cumin, salt and pepper. Store in an airtight container. Makes 20 servings.
NUTRITIONAL COMPARISON (per serving)
Store Bought Taco Seasoning = 20 calories, 4 carbs, 0 fiber
"Healthified" Taco Seasoning = 5 calories, 0.9 carbs, 0.4g fiber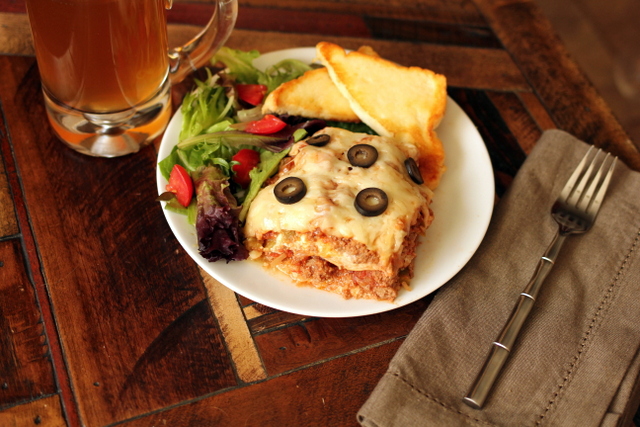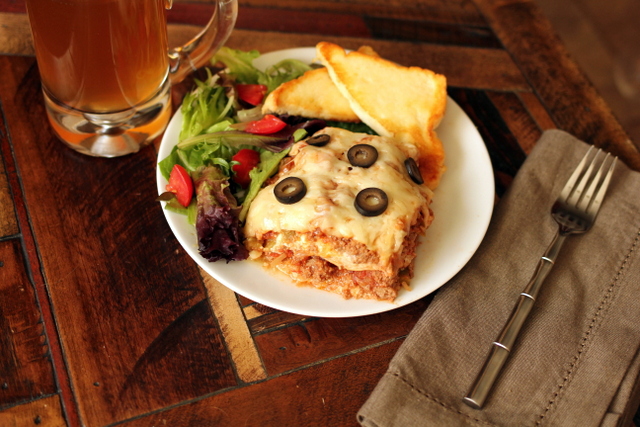 ENCHILADA CASSEROLE
1 TBS coconut oil
2 skinless chicken breast – cooked and shredded (I used a crock-pot)
*OR you could use 1 lb grass fed ground hamburger
1/2 cup chopped onion
1 (7 oz) can chopped green chile peppers
2 TBS of taco seasoning (from above)
1/2 cup tomato sauce
2 eggs
2 cups cottage cheese
1 tsp Celtic sea salt
1/4 tsp freshly ground black pepper
1 (8 oz) package shaved chicken breasts (for tortillas)
2 cups shredded Monterrey Jack cheese
1 (10 oz) can tomato sauce (or salsa)
To make the meat mixture, heat oil in medium skillet over medium high heat. Add chicken or ground beef, onion and green chile peppers and saute until browned, then add taco seasoning and 1/2 cup tomato sauce. Let simmer on low for 3 minutes.
Meanwhile, make the cheese mixture. In a medium bowl mix eggs with cottage cheese and season with salt and pepper; stir until well blended.
Preheat oven to 350 degrees F (175 degrees C). To assemble the casserole, layer the bottom of 9×13 inch baking dish with 1/2 the tomato sauce, top that with the meat mixture. Place a layer of shaved chicken breast on top of the meat (like tortillas), then top that with 1/2 the cottage cheese mixture. Place a layer of Monterrey Jack cheese on top of the cottage cheese. Repeat the layering one more time. Top with tomato sauce and remaining shredded cheese.Bake at 350 degrees F (175 degrees C) for 30 minutes or until cheese is melted and bubbly. Makes 6 servings.
NUTRITIONAL COMPARISON (per serving)
Traditional Casserole = 548 calories, 31g fat, 33g protein, 34.4 carbs, 4g fiber
"Healthified" Casserole = 417 calories, 30g fat, 38.7g protein, 6.9 carbs, 3.5g fiber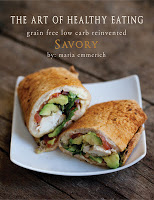 To find more easy and tasty recipe like this, you would really enjoy my book: The Art of Healthy Eating: Savory.
This was truly a labor of love! I've put together my best recipes to date in the next installment of my "The Art of Healthy Eating" color cookbook series. Choosing a healthy lifestyle doesn't have to mean a lifetime of deprivation. This book is filled with mouth-watering foods and nutrition facts that demonstrate how eating healthy can be an expression of art. Included are recipes for your favorite comfort foods like pasta, lasagna, risotto, calzones, sushi, clam chowder in a bread bowl, baked brie, chicken pot pie, chili cheese "fries", tomato basil sandwich wraps, pizza, tortillas, and many more. There are also lots of valuable tips and tricks to help one along the journey of learning how to eat as an art.
CLICK HERE to get your copy! Thank you so much for your love and support!
 "Healthified" Enchilada Sauce!