Testimony of the Day
"Hi Maria,
I just wanted to write and say thank you so much for all you've done to help change my life! I had an assessment done with you a little over a month ago and fully committed myself when I returned from a vacation last month. Tomorrow will be one month since living grain-free, sugar free and healthy… and I'm down 25 lbs to show for it!! I can't believe how fulfilled I am food-wise and how the number on the scale continues to go down! I've got a long way to go, but seeing progress like this and how easy it is to stick with it is so encouraging, and I'm sure that I'll be able to reach my first benchmark of losing 75lbs by my 30th birthday on April 6! 🙂
My progress isn't just visual, either – I tested my blood sugar yesterday after having a snack and it was on the low side of normal – 87, and not even while fasting! – and my blood pressure has been completely normalized, as well (it used to run high). With obesity, high blood pressure, diabetes, heart problems and even cancer running in my family, I am SO happy I found you when I did. It's never too late to make a change, of course, but making this change NOW gives me so much hope and happiness for my future and my life with my partner – we can now enjoy our time together without having to fear that I'll run into health issues due to my weight and eating habits! 🙂
You're the BEST and it's so wonderful how many people you continue to help, including me. Thank you so much for everything!! Jenn y"
To get started on your path to health and healing, click HERE. I'd be honored to help you too!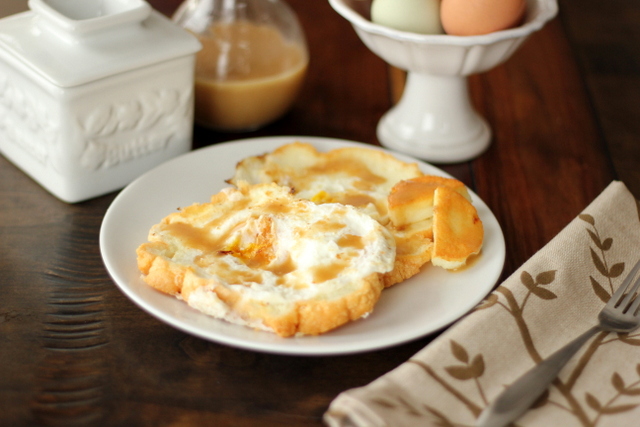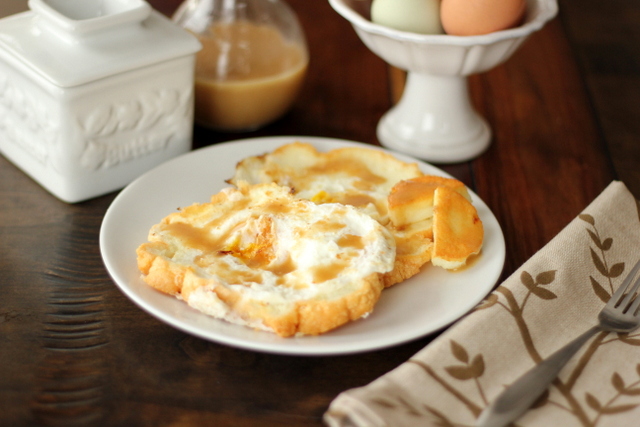 "HEALTHIFIED" EGGS IN A FRAME
1 wide eggplant, cut into round or square bread-like shapes
4 eggs
Coconut oil or ghee
Celtic sea salt and pepper
Peel and cut eggplant into bread-like shapes. Then cut a hole in the middle of the eggplant for the egg. Heat a pan with oil, once hot add the eggplant to fry. Fry on both sides for 2 minutes or until soft. Crack egg into the empty hole in the eggplant and fry until the egg is done to your liking and enjoy! Love you Dad:)
Makes 4 servings
NUTRITIONAL COMPARISON (per serving)
Traditional Eggs in a Frame= 194 calories, 11g fat, 7.9g protein, 15.5g carbs, 0.7g fiber (14.8g effective carbs)
"Healthified" Eggs in a Frame = 128 calories, 10.3g fat, 6.2g protein, 3.6g carbs, 2g fiber (1.6g effective carbs)