EASY CHIPOTLE AT HOME
Craig and I were at the beach and doing a little work on our phones (answering emails and such). He brought up how interesting it would be to do a price comparison on eating keto vs eating out after getting a complaint about the price of eating keto and I will show you how to make easy chipotle at home.
You must check this video out comparing eating at Chipotle vs eating Easy Chipotle at Home!
Price Comparison = this was based off a store bought grass fed beef. If you want to save even more, you could get a whole cow each year and store in the freezer, that would end up being about  1/2 the price of store bought grass-fed beef.
OR if you don't have a huge chest freezer to store enough meat for a whole cow, check out Butcher Box. Not only do they deliver, they also have amazing prices! 
Time Comparison = If you don't want to spend time sautéing hamburger, throw some chicken thighs or pork shoulder in the slow cooker with seasonings in the morning. By the time you get home, all you have to do is shred and throw it over some greens and top with cheese, salsa, guacamole and sour cream!
Not only did the at home meal take less time to get, I also cleaned up before Craig got home with Chipotle. I also had leftovers for future meals.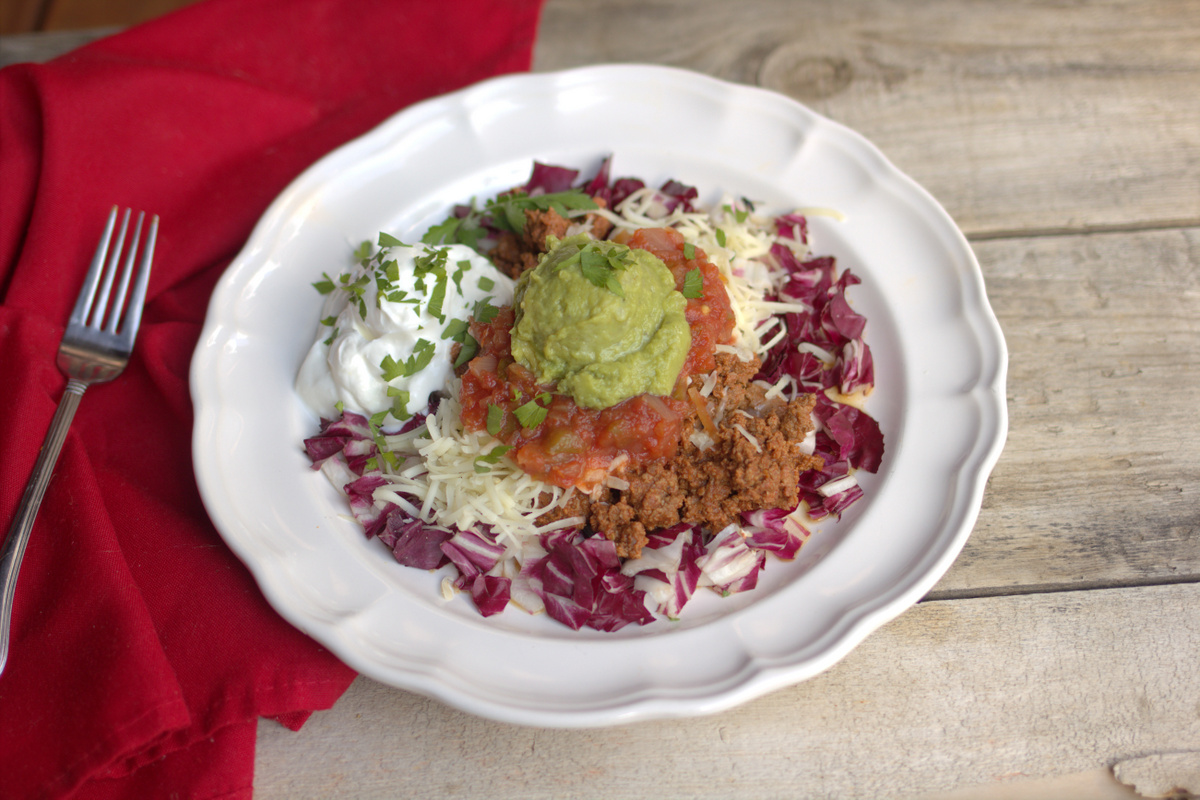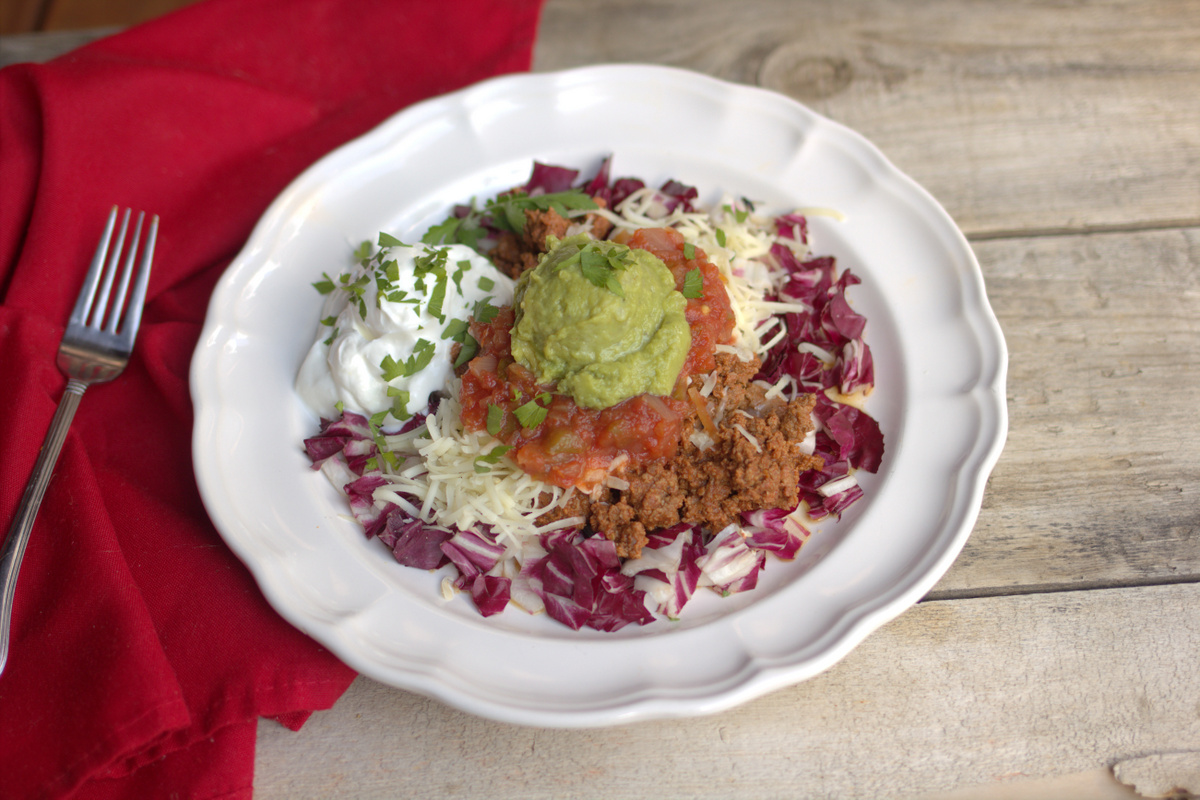 Easy Chipotle at Home
Ingredients
1

pound

ground beef 85% lean

3-4

tablespoons

"healthified" taco seasoning

depending on how spicy you like it

1/2

cup

tomato sauce

from glass jar

TOPPINGS:

Cheese

Salsa

Sour Cream

Guacamole
Instructions
Place the hamburger, in a skillet and saute while stirring often until the hamburger is cooked through, about 5 minutes. Drain well.

Add the seasonings and tomato sauce. Simmer for 2 minutes while stirring to combine well. Remove from heat.

Chop lettuce, and place 1 cup on a plate. Top with Chipotle hamburger, cheese, salsa, sour cream, and guacamole! Enjoy!
TESTIMONY OF THE DAY
"At first I was leery about how I could follow the Advanced Plan. It seemed so daunting and restrictive. But, what I discovered was that it is actually liberating! It's so simple, and preparing multiple servings of each dish to freeze makes it even simpler! I love that by 3pm, I'm done with food! I never would have thought I could be done with food so early in the day! LOL! 
Thanks again, Connie"
Most people I consult are doing keto totally wrong. Get fast results with the my NEW Keto Packages!