Easy Blender Marinara Sauce
If you have never made your own Marinara Sauce you are in for a real treat! Not only is this Blender Marinara Sauce SO easy, it is so delicious too!
WHERE EASY BLENDER MARINARA SAUCE CAME FROM
While I was teaching Keto in Italy, we would often talk about our favorite Keto Recipes and how to make the keto lifestyle easier. One woman named Katya told me about her special Easy Blender Marinara Sauce recipe. I was so intrigued my this amazing recipe, I made it as soon as I got home. I asked Katya if I could share this Easy Blender Marinara Sauce recipe with you and she gladly said yes. Oh, and YOU should come on my next Italy Trip! It is a TRIP OF A LIFETIME! Click HERE to learn more!
EASY BLENDER MARINARA SAUCE VIDEO
I made a keto Youtube video for you to show you not only how easy this blender marinara sauce is, I also decided to keep the video camera rolling to show you how I get many recipes done in one day!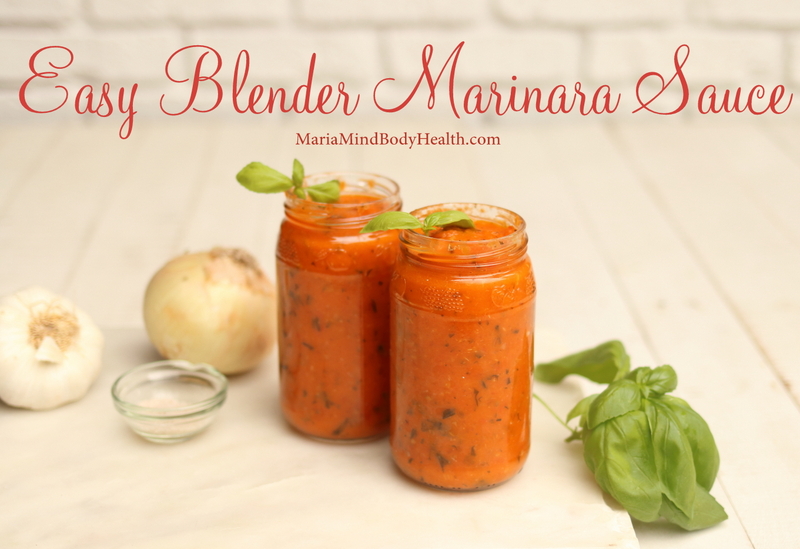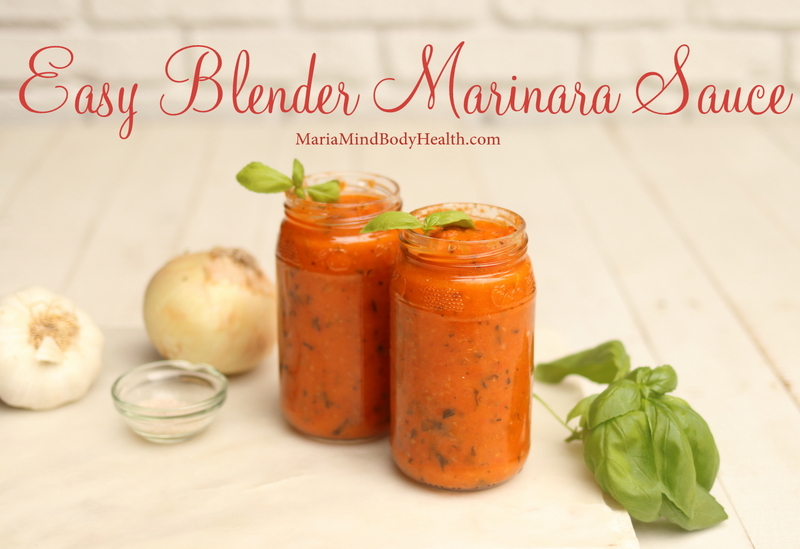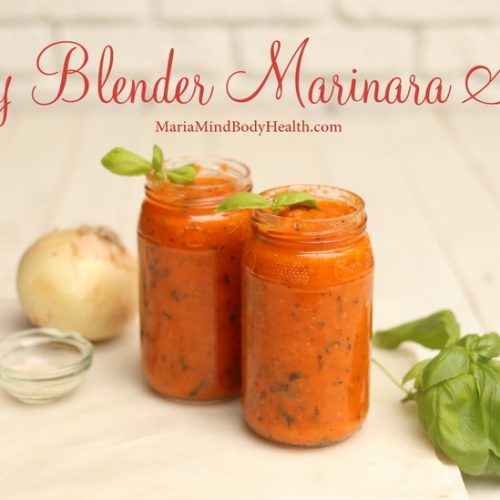 Easy Blender Marinara Sauce
Equipment
Ingredients
1

pound

Roma tomatoes

quartered

1

small

onion

peeled and quartered

8

cloves

garlic

1

cup

packed basil leaves

4

tablespoons

Olive Oil

(or melted coconut oil)

2

teaspoons

Redmond Real salt
Instructions
Preheat oven to 350 degrees F.

Place a piece of parchment on a rimmed baking sheet. Place the tomatoes, onion, garlic and basil leaves on the parchment. Use your hands to mix the oil into the vegetables. Sprinkle mixture evenly with salt. Place into the oven to roast the vegetables for 20 minutes or until the garlic is soft and cooked through.

Remove from oven and place mixture into a blender. Pulse until you have a sauce with a few chunks if desired. Use over cabbage pasta or store in airtight container in the fridge for up to 3 days. Can be frozen for up to a month. To reheat place in a saucepan over medium heat for 3 minutes or until heated through.
Nutrition
Calories:
64
|
Fat:
6
g
|
Protein:
1
g
|
Carbohydrates:
4
g
|
Fiber:
1
g
|
P:E Ratio:
0.1
TESTIMONY OF THE DAY
"Hi Maria. I want to give you feedback on my journey with "the Maria way". It is absolutely amazing. I'm 67 years old, yo-yo'd dieted all my life and never ever got rid of my "fat clothes"….until now. My closet is pretty bare, but filled with size 8 clothes and my size 14/16s are all listed for sale at Goodwill. I'm that confident that I can maintain this WOE.

 The weight just fell off me, almost like magic. No tummy or belly fat, which I find amazing. I've weighed the same weight as an adult before, but I've never been a size 8. I assume that that's due to the inflammation in my body going down. WOW. I'm amazed. Thank you for your help with my Health Assessment! I feel like the supplements you recommended helped so much with the transition AND I finally sleep at night with your recommendations." Connie