Easy Almond Joys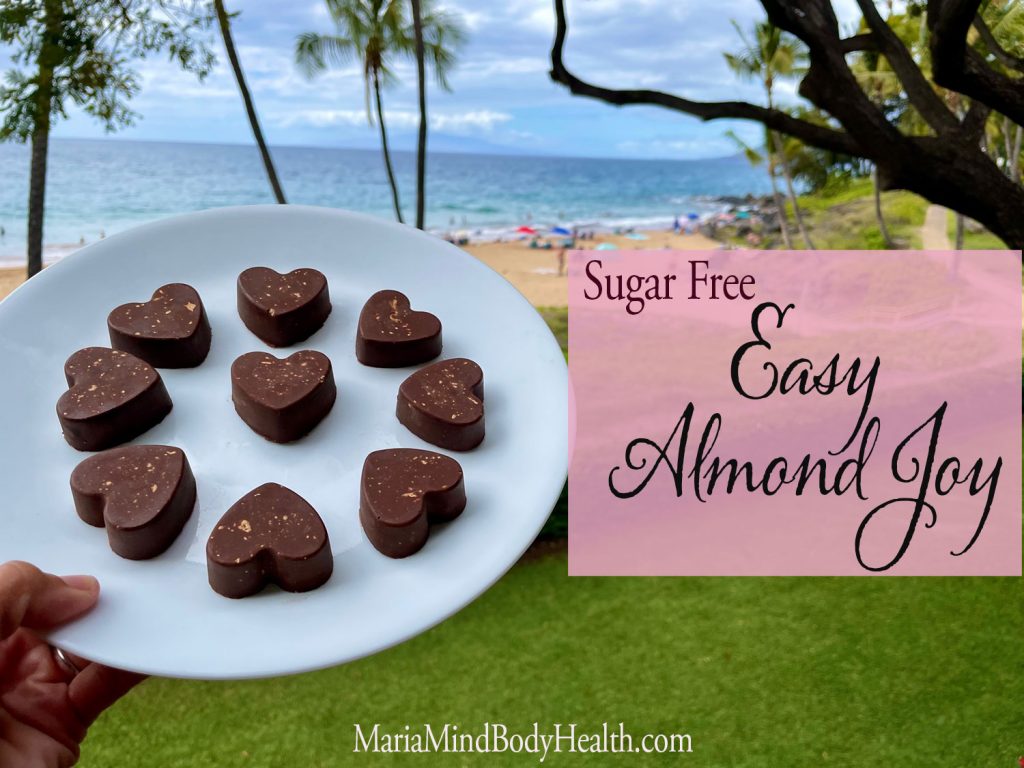 GREAT NEWS!
I updated my Keto Shopping Guide and Supplement List with COUPON CODES! I also included what hair products I use since I get asked that all the time.
I often get asked where I get certain products. And you may have seen me mention this before, but we do not have advertisements on my blog. I get approached all the time to have advertisements on my website and I get offered thousands of dollars a month for it, but you know what? I tried it for a few days and I was horrified to see "healthy" chips and things that I would never recommend for people to eat. I found it so intrusive and it covered up the message I want you to leave my website with.
Also, I only list things I approve of. I don't support things like the monthly delivery boxes, etc since they often have junk ingredients, flax, etc.
Why am I expressing this? Instead of doing advertisements, Craig and I researched and found healthy foods and products to keep you in ketosis and heal your body from the inside out. Every company we endorse (such as ButcherBox, BeautyCounter) are companies that really care about your health and not only that, they are super kind business owners that we love to support!
By purchasing through my Keto Shopping Guide, you help this blog with free information and recipes going! I'll never add those annoying pop-ups and advertising! Instead, I hope you consider my shopping guide!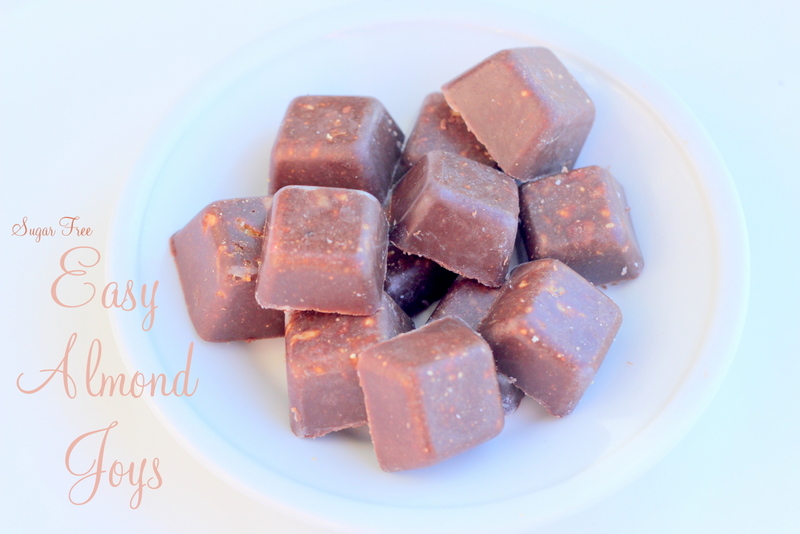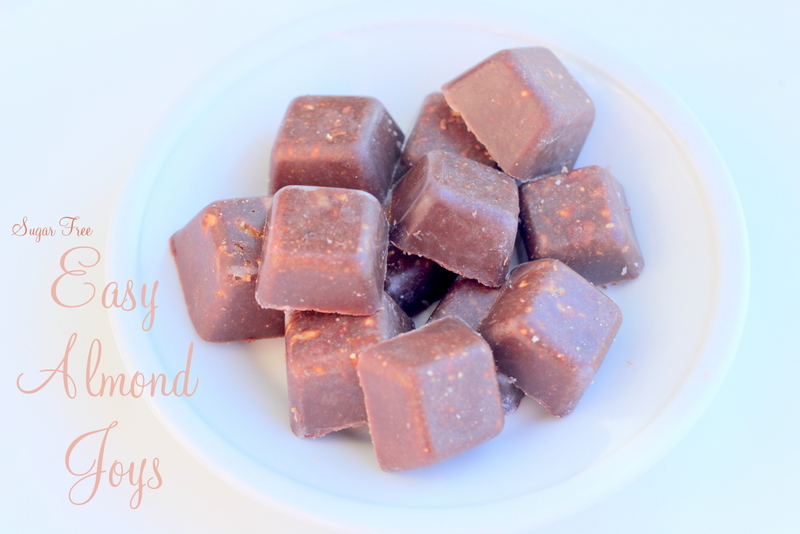 So, let's keep everyone in the family healthy with these treats instead!
EASY ALMOND JOYS
2 TBS coconut oil (melted)
2 TBS unsweetened cocoa powder
1 TBS almond butter
1 TBS unsweetened coconut flakes (optional)
Coconut stevia (optional to taste…I didn't use any)
Pinch of Redmond Real Salt (use code Maria15 for 15% off)
Mix cocoa into the coconut oil. Then add in the almond butter, mix until smooth. Then add the coconut flakes (and sweetener if desired), taste and adjust sweetness to your liking. Pour into mini ice cube trays. Freeze for at least 5-6 minutes and either store in the fridge or freezer. Makes 4 servings.
NUTRITIONAL COMPARISON (per serving)
Traditional Almond Joys = 235 calories, 29.2 carbs, 2.5g fiber
"Healthified" Almond Joys = 88.5 calories, 3.6 carbs, 1.7 fiber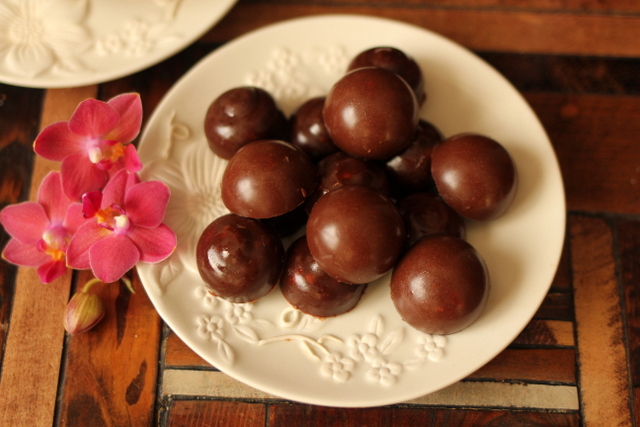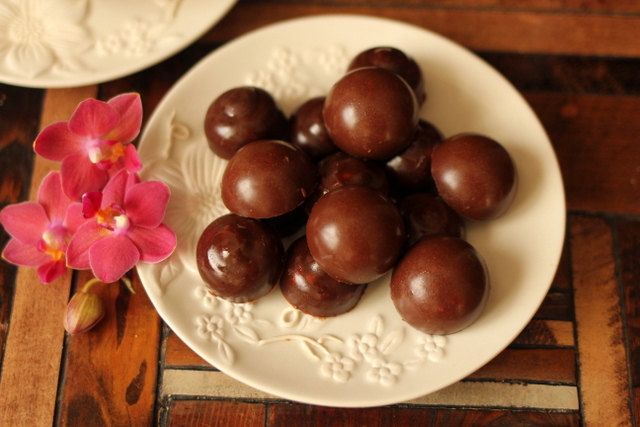 Recipes like this can be found in The Art of Healthy Eating Kids.
If you would like to help out a small family, rather than large business, I am happy to announce that you can now get my books as a high quality ebook that works on any platform. This is an ebook format that works on any computer or mobile device. It is a beautiful pdf that has all the full color pages and layouts as the printed books with click-able table of contents and searching capabilities. This is extremely useful when trying to find a recipe. These books are much higher quality than the ebook platforms (kindle, apple). Plus, most of the profits don't go to Amazon or apple! Just go here to get your copy!
Click HERE or select "My Books" above to get your copy now!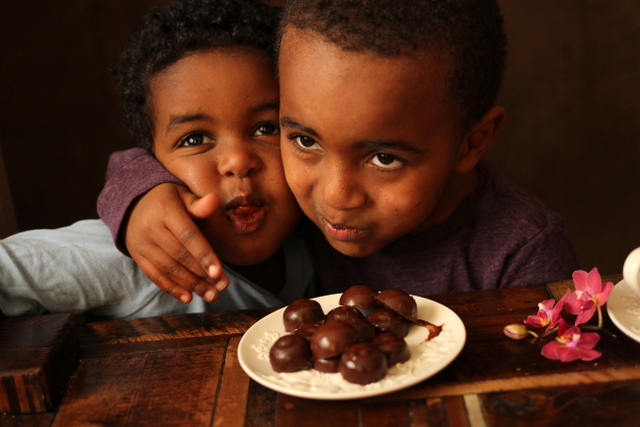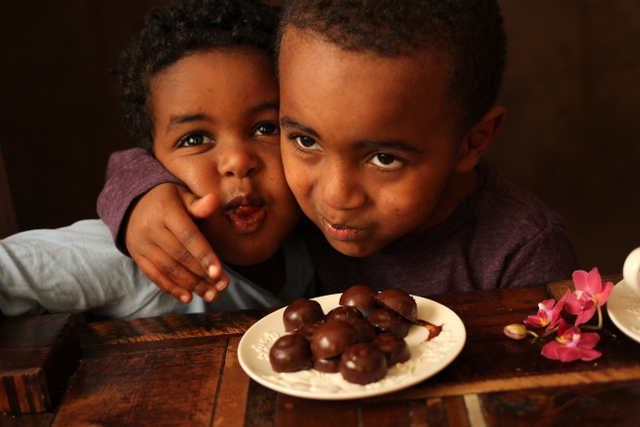 TESTIMONY OF THE DAY
"35 days. 15 pounds. And the best I've ever felt!
Thank you Maria Wojcik Emmerich & Craig Emmerich. Thank you. Thank you Michelle Nichole Minnick for sharing something you love and to inspire me to try just ONE MORE THING before I gave up hope for my adrenal fatigue recovery.
PSMF has been a godsend!" – Ashley
Most people I consult are doing keto totally wrong. Get fast results with the my NEW Keto Packages!